After Naby Keita fell to another injury and Liverpool fell to another draw, the same questions came up about squad depth and the midfield…
DOUBLE, double, toil and trouble. Fire burn, and cauldron bubble.
As spooky season swept over Merseyside, Naby Keita doubled in pain, Liverpool toiled and were troubled, while Brighton's fire burned and the Anfield cauldron bubbled under the surface.
The atmosphere was the most muted I've seen so far for a home game this season and that became immediately apparent long before kick off, as Jamie Webster tried his best to gee up his admiring audience outside Taggy's Bar.
Team news rumours had been kicking around from early in the day, which may have fed into the fears of fans. The Manchester United midfield was set to go again, save for Curtis Jones replacing James Milner. It lasted all of 20 minutes though, as Keita pulled up with a hamstring injury which Jurgen Klopp has confirmed will keep him "out for a while".
Naby's injury and the subsequent disappointment of dropped points brought up the same old questions about squad depth, and whether Liverpool could and should have done more to cover themselves better in the summer window. Did somebody say Groundhog Day?
I say could and should because they are two different questions. Could Liverpool have protected themselves better against injury this season, especially with the defensive injury crisis of last term still fresh in the mind? Absolutely yes. Should they have brought a body or two more in? That I'm less sure about.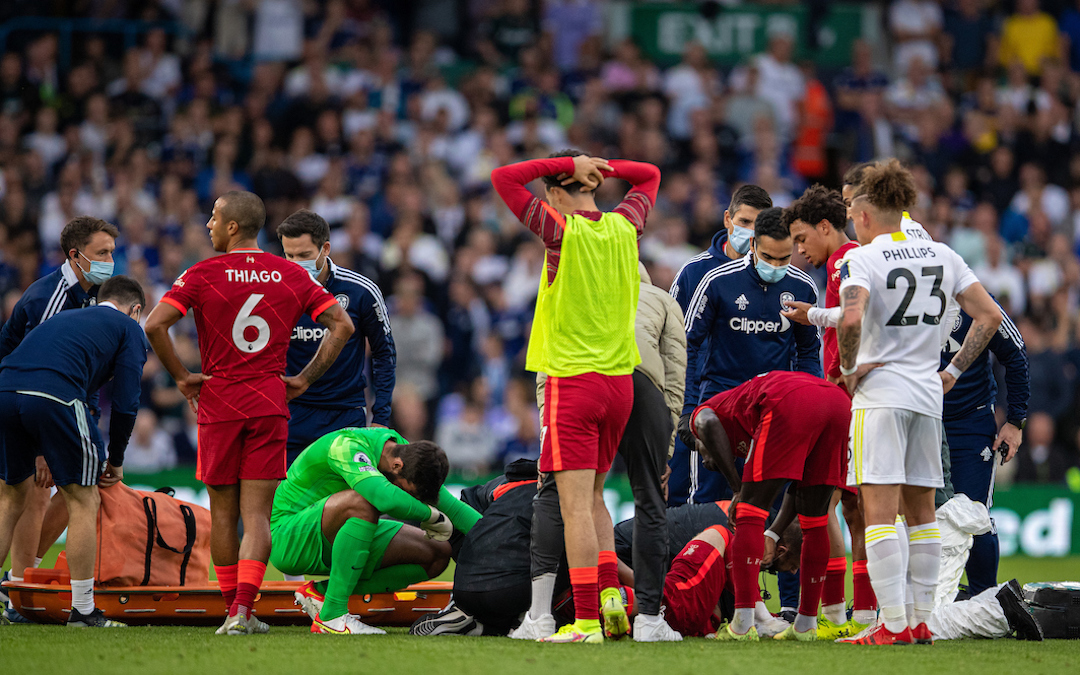 For us supporters it's easy, really. It's always black and white. Buy them or don't. Be deep or be left short. To the decision makers at the club there is much more nuance. If we buy this player, how does he fit in? Will he adapt to our demands? Will he adopt our culture? What does his arrival say to our other lads? What if he ends up getting injured?
Because that's the thing, injuries happen and we can't stop that. Such is our need for a silver bullet answer to everything, we'll find scapegoats in players' fitness regimes, diets, the staff looking after their wellbeing and dealing with their injuries. I've referenced in the past the time that John Achterberg's job was being called for during our goalkeeping crisis.
We don't know most of what goes on inside the club, so we fill in gaps. Then if anybody questions it they're accused of being for or against the manager, the owners, or any other figure that can possibly divide opinion, and then we fall out over it. Did somebody say Groundhog Day?
It's possible Liverpool looked at midfield recruitments in particular over the summer. They always explore every possible avenue, but have been very successful with their recruitment in recent times because they are thorough and like to make absolutely sure it's the right fit. They probably didn't find that fit in the summer and decided to stick.
They would've had confidence that every member of Liverpool's midfield — which is seven, according to the club website's first team profile page — could make a contribution this season. A few would need better luck with injuries but if, say, Naby was to go injury free for a whole season (just bear with me) Klopp could have an extra disgruntled player on his hands.
Once one or two injuries happen you have to rely more on other players and that increased strain can cause them to break down too. That is something Liverpool could probably adapt better to since the schedules are only getting more extensive, but questions should always be asked about just how much is being asked of the footballers.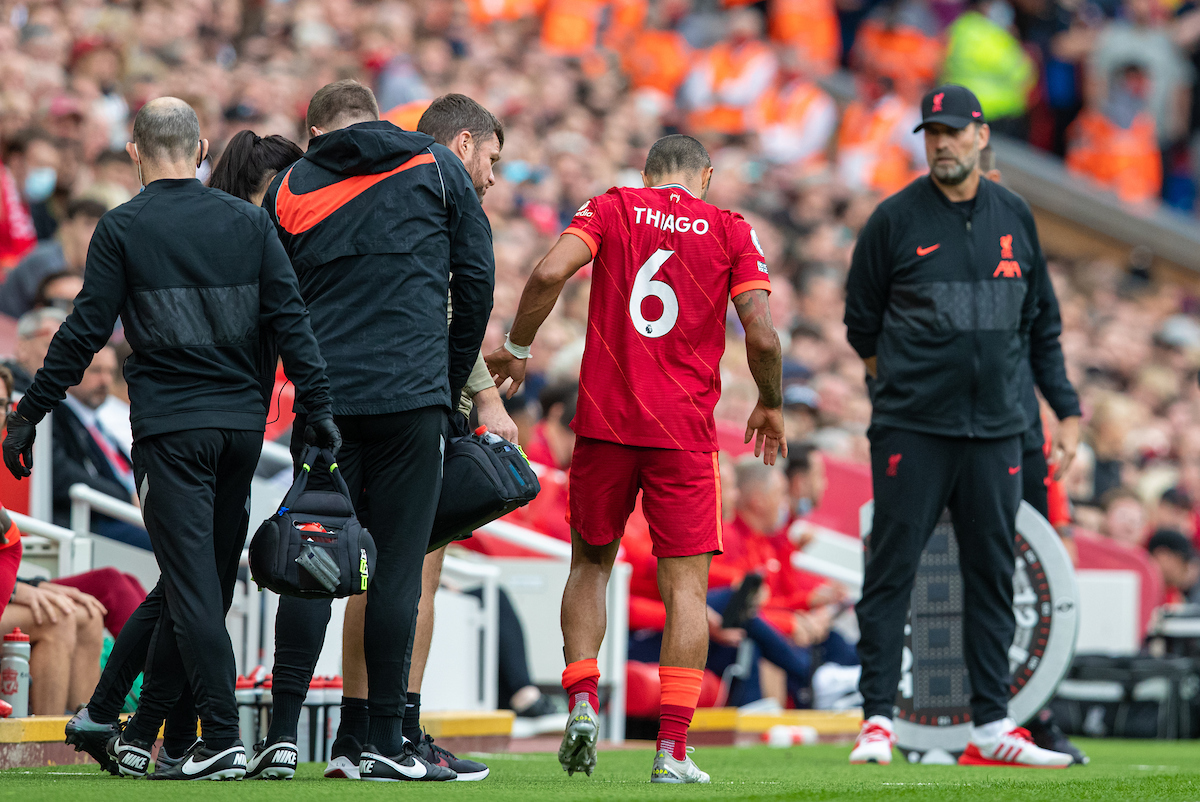 Plus we all want to see youngsters getting a chance, and admittedly that too needs to be tempered — I'm sure the club didn't anticipate Tyler Morton making Premier League benches this season — but compromises have to be made to allow that to happen, and the easiest compromise will always be 'well let's not bring in a big question mark of a new lad then'.
We live in a world which is getting increasingly worse at accepting that nuance exists and acknowledging that other people's jobs might not be as easy as we think, unless it suits an "agenda" of course.
This is an issue that carries nuance and isn't as easy as saying 'let's buy a few lads we aren't overly sure about and worry about the rest later'. That's how you end up in Manchester United's situation.
Maybe I'm being too reasonable. It's just that, where I'm from, being unbeaten in all competitions after 15 games is definitely not the time to be pressing any panic buttons.
Oh, and Thiago and Fabinho are back in training. So what was all the fuss about?
---
"Liverpool looked completely short and unbalanced in the middle of the park after Keita's injury."

Liverpool 2 Brighton 2: The Anfield Wrap

🗣 @Knox_Harrington hosts @HarrietEPrior, @Ian1892T & @IanRSalmon.

Listen 👉 https://t.co/MNn4Es4RPL
Watch 👉 https://t.co/1TydptC66H pic.twitter.com/JAAdtut2nk

— The Anfield Wrap (@TheAnfieldWrap) November 1, 2021
Recent Posts: