While other clubs struggle with ego, Liverpool are still managing to maintain squad harmony thanks to selfless players like Mo Salah…
FOOTBALL loves egos. More specifically, the media surrounding football absolutely can't get enough of big egos.
There's no denying these players generally do well and are granted an almost godlike status and agency to demand whatever they want.
They win the Ballon d'Or more often than not, make millions a month more often than not, and get worshipped more often than not. Even if they do or say something outrageous it's swept under the rug because "you need a big ego as a top footballer". Without naming any names, I'm sure a few players come to mind.
Me personally? Not a huge fan of them. Not least because it gives people a free pass to act in a way that wouldn't normally be acceptable outside of football.
From a Liverpool perspective, though, we have evidence of what happens when a player thinks they're bigger than the cub. It rarely ends well.
Finding the right balance between self belief and arrogance, though, is no easy task. Is it really possible to achieve the extraordinary with ordinary levels of confidence?
Reflecting on the weekend and a 5-0 win against Watford, it's impossible not to mention one of the best goals you'll ever see — and the fact it came a week after what we thought was the best goal we'll ever see.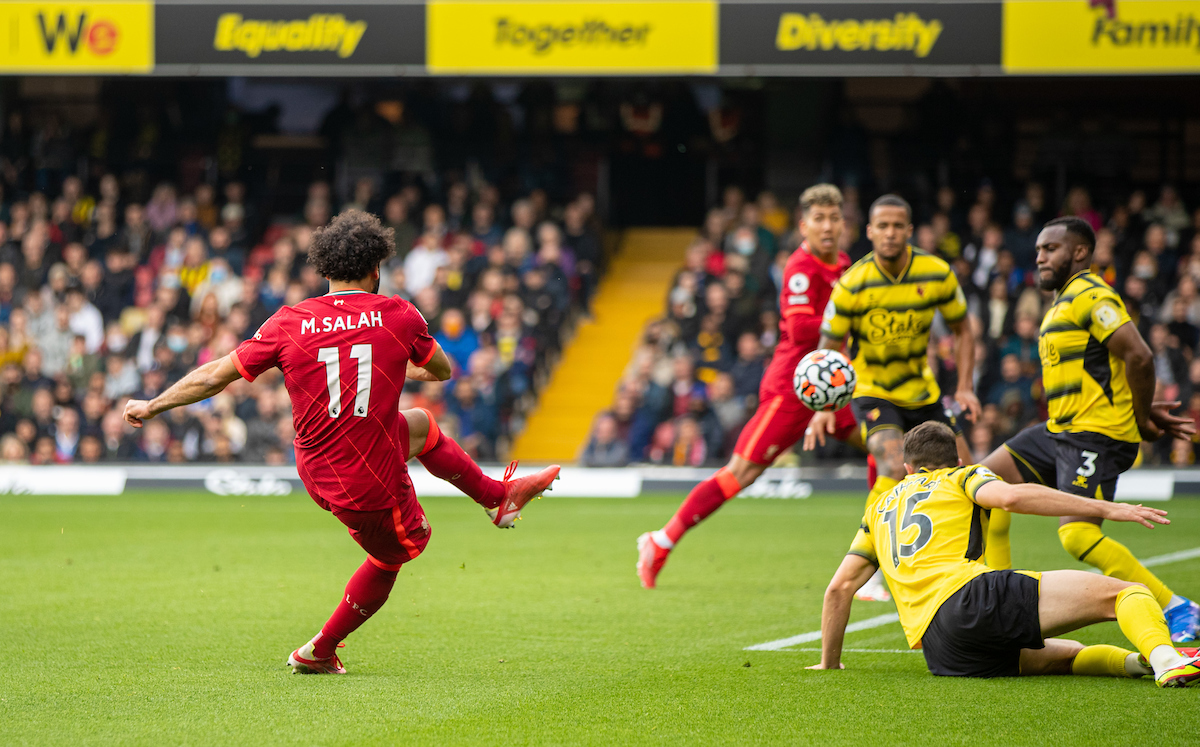 At the risk of just writing about how good Mo Salah is every week (trust me, I could), I'll refer to his post-match comments. "The goals were very special indeed. Shall we talk about yours?" asked the interviewer. Queue Salah visibly blushing before averting his eyes and looking to the ground.
He's undoubtedly the best player in the world right now, and probably has been for some time, but there's no chance he's admitting it.
Instead, he's keen to emphasise that he wants to score goals so they win. Last night, he became the first ever Liverpool player to score in nine consecutive matches. "It's always about the team, I always try to play for the team. It's important for a club like Liverpool to fight for everything." And fight they do.
Often it's a statement to distract and take the attention away from the individual, but with him I can't help but believe it. Not least because he knows that winning games equals winning trophies. He gets that the bigger picture isn't just about him.
It's one thing Liverpool do well that I think holds other teams back from success. Each player understands the system and the role they play within it. Once the game starts, they are all equal and there is no overreliance on a single player to bail them out.
Perhaps that's why the subject of Salah's contract renewal has become so sticky. There's a reluctance to shift the entire wage structure of the club to accommodate him, as the feeling lingers that making an exception for him would set a precedent for others. Personally, I think most of them would know it's the best thing for the team.
His goal and sheer brilliance at the moment somewhat detracted from the fact that Mane has now scored 100 Premier League goals, only the third player in history to reach the milestone without penalties.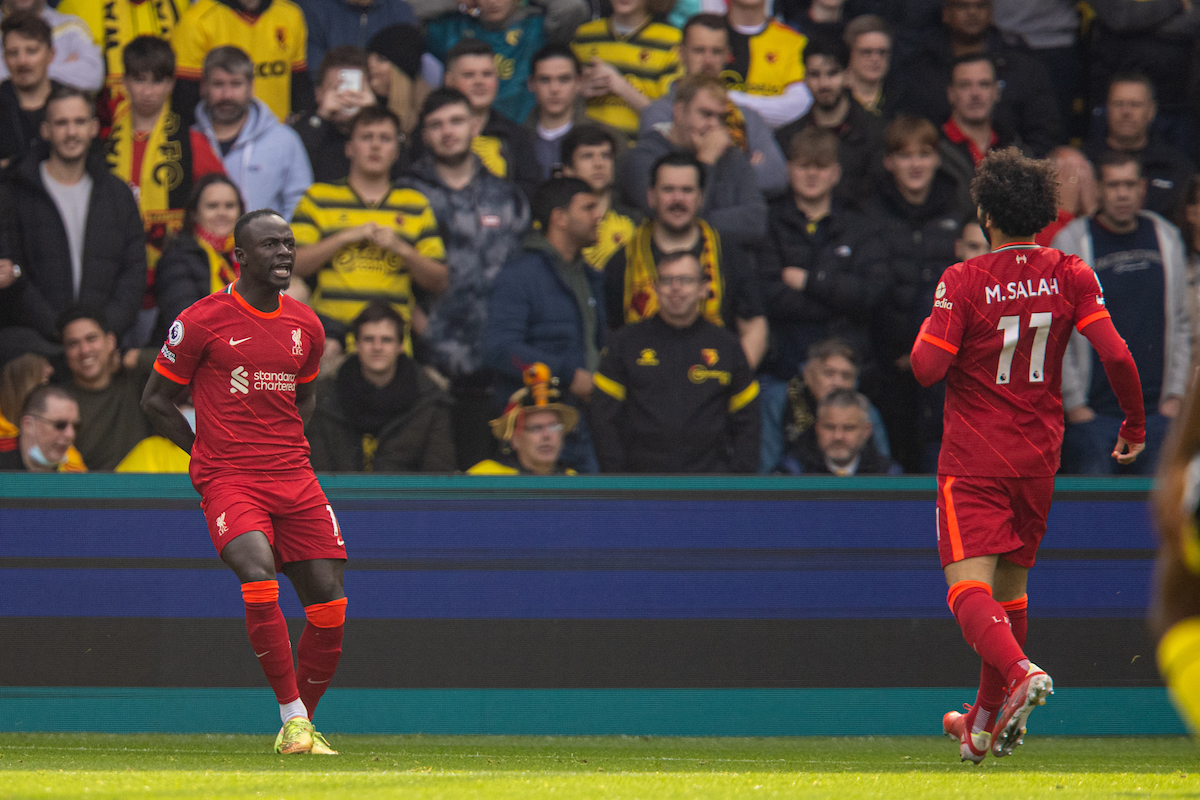 While he acknowledged the achievement, he once again was keen to emphasise that helping The Reds win trophies is much more significant than any individual landmark.
However there's no mistaking humility with a desire to be the best and perform in front of a crowd. We love to watch how Roberto Firmino beams when there's 50,000 watching on as he scores a hat trick.
We love to watch how Jurgen Klopp manages to laugh it off when the opposition manager runs down the tunnel without shaking his hand.
This team always looks at the bigger picture. It's not about an individual player, goal or game, but knowing that they can always do better even if they are the best.
There's no risk of things turning from we to me. For our opposition at the weekend, the story is often a bit different.
---
"You're away from home in Europe, the crowd is on it. We've talked for ages about fans not being in grounds! Everyone in the stadium pushes them forward."

"That's one of the reasons why Liverpool's performance tonight is brilliant."

Subscribe 👉 https://t.co/oaOWcUzrlr 👈 pic.twitter.com/YvInRjwz9n

— The Anfield Wrap (@TheAnfieldWrap) October 20, 2021
Recent Posts: