Playing for Liverpool at any level comes with its own added pressures, but to be a success here means thriving under those conditions…
"EVERY day, everything has to be perfect," admitted John Achterberg this week speaking to The Athletic.
"You might think it's an easy job, but every day you have pressure. You always feel the pressure to win." One of the best jobs in the world comes with an immense weight of expectation. Most fans have our own individual albeit small point of reference: how nervous we feel before a big, season-deciding game.
The fans at the stadium feel it, people in living rooms across the world feel it, but for players and coaching staff it is all consuming. We can do next to nothing about what happens on the pitch, but they know what happens has consequences on both themselves and millions of fans watching on. They can make or break days, weeks and months.
During the interview with the goalkeeping coach, Pep Lijnders enters the room — even though it's his day off, even during the international break. He knows there is always work to be done and always room for improvement.
He also will be aware the next run of games for this Liverpool team are a monumental chance to make a statement and show both internally and externally that they are up to the task of winning a league across 38 games.
The women's team will also feel tonight that they have a huge opportunity to prove themselves. I caught up with Liverpool Women's Leanne Kiernan this week as they prepare for a game against Aston Villa in the Continental Cup tonight.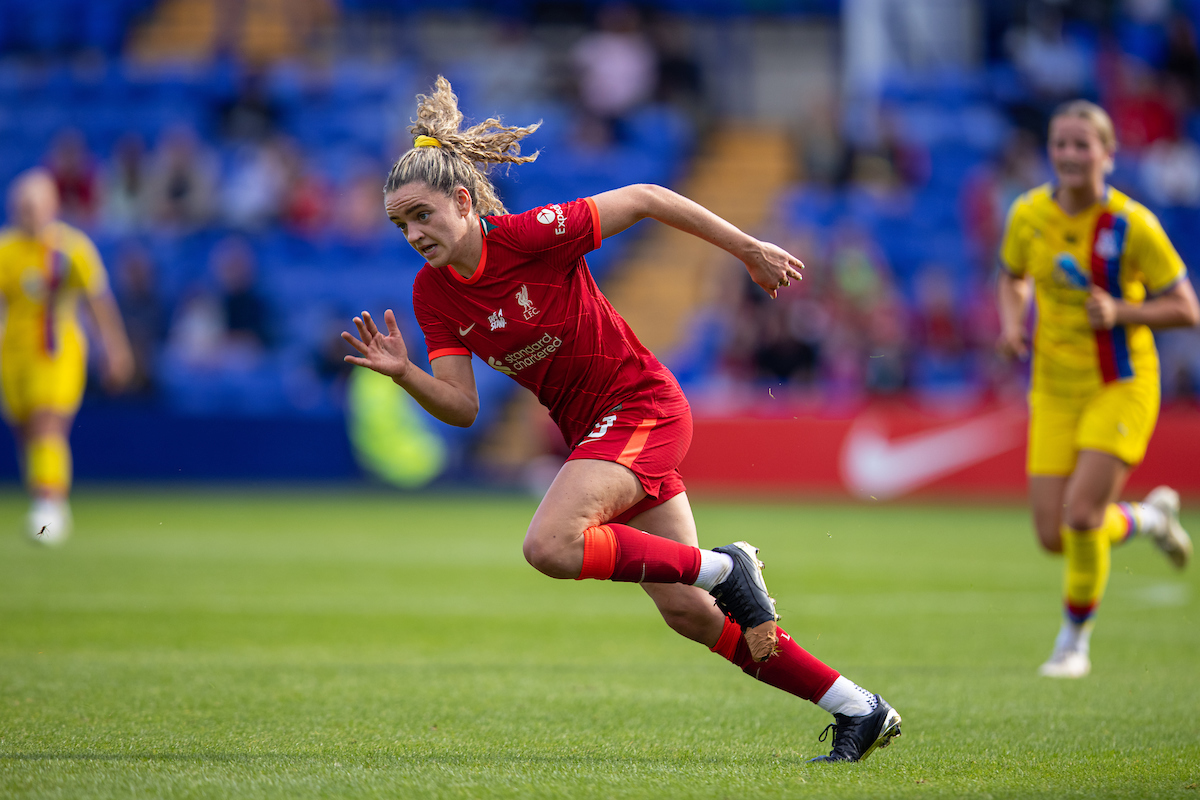 Before I go any further, if you're looking for something to do later or just want to get out the house, go to Prenton Park and support the team. There's a code for discounted tickets (N5CFUJ), a few of the team will be down there early, and speaking from personal experience it's always good fun.
Having won three games on the bounce, Liverpool Women will feel they are back on track and on the right path to ensure they are back where they belong: in the WSL. The next few months will prove pivotal for them, and I already have an eye on the fixture against current league leaders Durham in November.
When I spoke to Kiernan, though, she was keen to stress they don't look too far ahead. She couldn't tell you what game they had in a week's time let alone a month.
Perhaps that's their way of not allowing pressure and the weight of the campaign to build, but instead to take it step by step and game by game. However, they'll be aware that tonight is an opportunity to make a mark.
Measuring yourself against a team in the league above you is simultaneously a test and a chance to prove that you belong and deserve to be there. That if you go up, there's no chance you're coming straight back down again. You're there to stay.
Delivering under pressure is tough, but two months into the season, Matt Beard's work seems to be paying off. A slight shift in formation has allowed them to become more creative in attack and for players like Kiernan and Rianna Dean to get onto the score sheet more than once.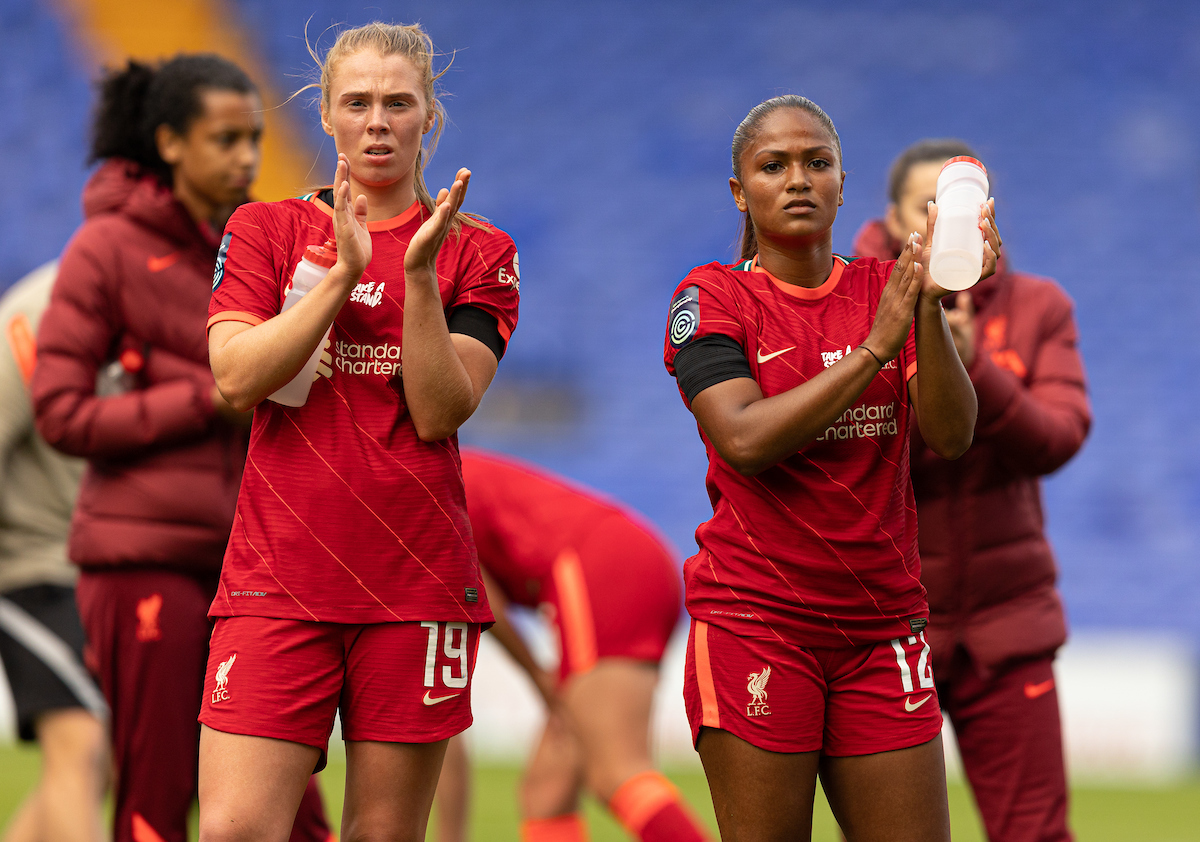 Kiernan emphasised that the mood in the camp is good, they are all getting on well and know their individual role and responsibility within the team. Tonight they can continue to build on the momentum that has been on their side over recent weeks, but they'll have to play the opponent not the occasion.
The obsession with perfection mentioned at the start can become all consuming, but it's arguably a prerequisite for success at this level. If you aim to achieve 110 per cent, you might reach 80 per cent even on a bad day.
"People want us to be perfect and to win, always," says Achterberg. It's an obsession that puts a weight on the shoulders of the men's and women's teams every time they play, and one Klopp's side will certainly feel as they head to Watford this weekend.
Playing a newly promoted side with a manager away from home is never easy, and then a league game at Old Trafford awaits. We'll be keen for them to prove they can handle the mounting pressure, but no one will be more keen than the players.
For us it's a leisure activity, for them it's a job for which they don't get an off switch. For us all though, it's probably the best job in the world.
---
🗣 Liverpool FC Women: Round Up Special | #FreePodcast | #LFC

A round up of the #LFCWomen season so far, as @Knox_Harrington hosts @em_sandy, @johngibbonsblog and @_lfcleanne, while @HarrietEPrior interviews @kiernan_leanne…

Listen for free 👉 https://t.co/x5SScdof33 pic.twitter.com/3qTUe2nyqG

— The Anfield Wrap (@TheAnfieldWrap) October 13, 2021
Recent Posts: