Liverpool have been accused of squandering chances early in the season, so should it be cause for concern or are The Reds still on track?
THE glory years.
Neil Atkinson made a very profound point on the AC Milan post-match show which reminded us so. He is, as ever, on the money.
To pontificate over what has seemingly been forever thus, you have to look back at what has passed. Last season existed in a vacuum, but it reminded us that football isn't as straightforward as Jurgen Klopp has repeatedly made it.
Liverpool's attacking last season felt like a torturous exercise at times. The square thing seemingly shrinking in a soulless arena every time they got near it. A team and stadium which once danced with exuberance was ghostly and ghastly.
Nobody wanted and indeed nobody wants it again.
And so, we're grateful for all that Milan was. It had madness, vitality and life — all eyes on L4 once again — the time of our lives.
Lessons deepened though, as we got to see Liverpool's best and not-so-good characteristics come to the fore.
The wonderfully insightful Andrew Beasley wrote a post-Milan piece this week which highlighted some quite startling statistics around Liverpool's chance conversion.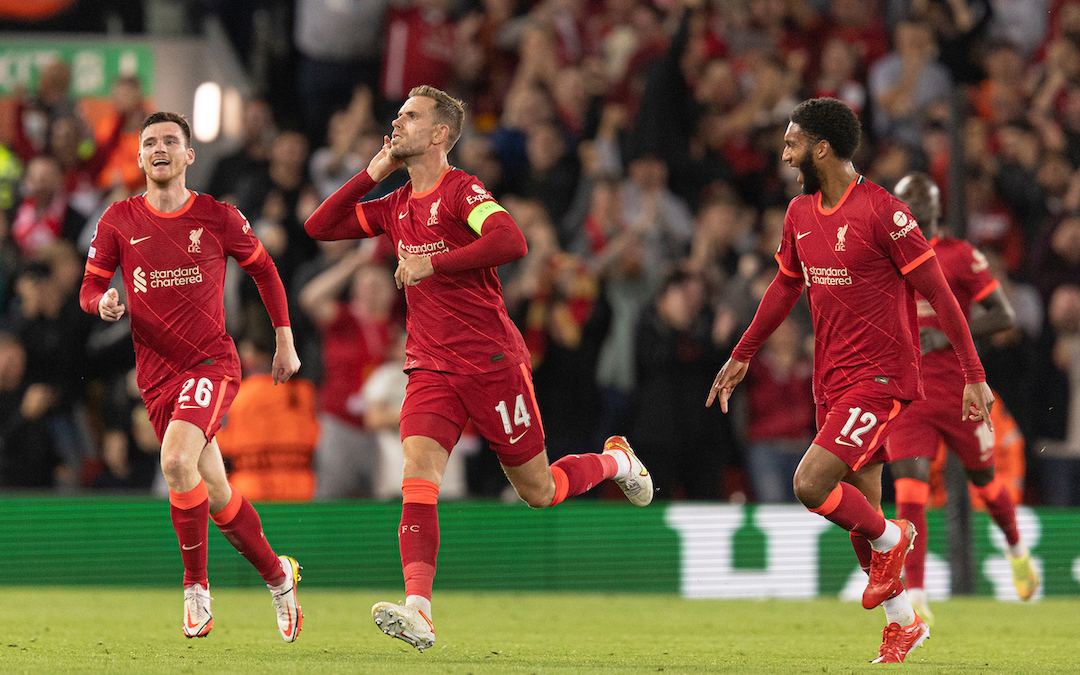 Liverpool had 23 shots against the Italians — more shots than the entirety of Group B had between them — but their only Opta-defined clear-chances came from Mohamed Salah's missed penalty, Diogo Jota's follow-up header and Salah's second-half equaliser.
Domestically, this has been a topic of mild concern from a positive start. As Beasley also highlights, we've had a minimum 19 shots per game, with our 100 shots being the highest in the league.
It has yielded nine Premier League goals, yet it's undeniable that number could be higher. Fingers have been pointed at Sadio Mane in particular, who is accountable for 23 of those attempts on goal, with only two finding the net from a non-penalty xG of 3.9.
Individual form could be the simple answer to a complicated question. Jota is also enduring what could be described as a mini-slump in front of goal (two goals from 11 attempts).
Based on the player he has shaped himself to be since joining the club, we could maybe have expected a higher return.
Liverpool's mantra has often been about creating the right chance less often. Inevitably, this becomes about decisions in key moments. Thiago should carry the ball more on Wednesday while in a three versus two, but he doesn't. It's another one which goes by wasted.
It's a microcosmic example, but Liverpool are defined by detail and methodology, and that application isn't exempt here.
The fact remains that Liverpool creating chances and spawning them is much better than last season's alternative of moves breaking down in the final third, the wrong option constantly being taken or collective confidence not allowing the team to feel expressive.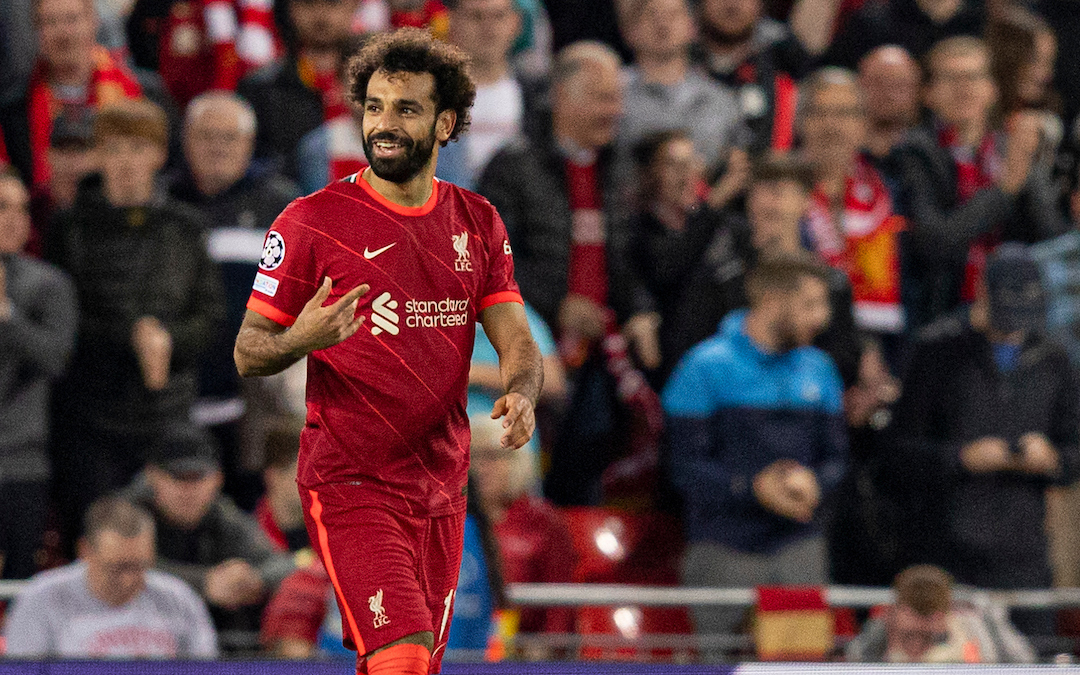 With the spine of the team now reinforced since Virgil van Dijk's return, the fine lines aren't quite as in the balance as they were. Klopp will regardless want to see Liverpool show another side of themselves when the test presents itself.
If this team can find a way to up its conversion rate, it will surely notch up some more of the five and seven-goal scores we've seen in past seasons under Klopp.
That isn't as important as those games where they will need to convert two chances out of five, for example. Think of The Etihad, Stamford Bridge, Old Trafford and the way this title race is shaping up.
A forward suffering in confidence might well present the manager with a question on those days, depending on who else is available for him.
Regardless, when we look at what's past when treated to Wednesday's spectacle — a night I thought was still far away from reality last April — we're reminded that things could be much worse.
More importantly, it's yet another reminder that these are indeed the glory years.
Enjoy them, it's later than you think.
---
Subscribe to TAW Player for more reaction to all the news and events that matter to you…
"That scoreline shouldn't have been what it was…but it's 3 points on the board which is the most important thing." – @lizzidoyle / cameo from Klopp

🎥Liverpool 3 AC Milan 2: On The Whistle | Premium Taster 🔓

Watch👉https://t.co/5wEycJJvcF
Subscribe👉https://t.co/oaOWcUzrlr pic.twitter.com/ZWFWR0EvV3

— The Anfield Wrap (@TheAnfieldWrap) September 17, 2021
Recent Posts: