Rob Gutmann's preview ahead of Leeds United v Liverpool at Elland Road, with the The Reds' Brazilians finally cleared to play…
I'VE got a real problem with international football during club football seasons.
I've actually got a problem with those who don't have a problem with it. I'm mainly irked by the powers that be who deign its relevance without consultation, but I'm also pissed off, to a degree, with the portion of fans who aid and abet the authorities in their misconception that club football should be mandated to take a backseat to international football.
I'm not coming at this from any political place. International football and nationalism are inherent bedfellows, we have to get over that broadest of truisms. Sometimes the association is expressed in highly distasteful extremely right wing ways and in others it's an exuberant, colourful, celebration of community. We shouldn't have to take the rough, but it's naive to think it'll ever be that far disconnected from the smooth.
All football support is tribal, of course. It doesn't work if it isn't. I have zero empathy with the true neutral. They are wasting everyone's time. To be intolerantly honest, I don't really have much interest in the musings of the merely casually affiliated. Those that value following an international entity, that performs only in staged intervals, as opposed to the permanency of presence of a club side, fall into that complacent category.
Side bar — in the summers when there's no club football, bring on those international tournaments. Something has got to fill the void. But until then…
My point? Well, it's that the last fortnight has been really crappy, what with this international break hiatus and everything. We gear up all summer long to the excitement of a brand new season for our beloved clubs. We sweat on transfers, long-term injury updates and gorge on the signs of things to come hinted at by pre-season games. By Christ, I even get into international football as an hors d'oeuvre to the new campaign. The magic starts. We're back in grounds, we're doing away trips again, we're battling Chelsea in title deciding six pointers, until…
Until it all has to stop for… drum fucking roll… the international fucking break….it's so deflating. A league season isn't just a schedule, it's a complete composition, a body of work. It's an entire album that needs appreciating in the order the artist intended, track by track.
It isn't a bit here, a taster there. It isn't wilfully disjointed. The league season is a movie that is not improved by the lights going up after 10 minutes so that everyone can go home to watch an episode of Country File, before returning to the theatre to resume, quite a bit later, mildly disorientated and bemused as to what the point of any of it was.
I'm quite sure, worldwide, fans who marvelled at the high octane spectacle that was Liverpool v Chelsea, two weeks ago, were not having their appetites whet for Andorra v England. They eagerly wanted the next episode in the boxset series that is the 2021-22 Premier League season.
Again, I don't want to decry what fans of international football get out of it. But it definitely has its time and place and it definitely isn't in massively disrupting league seasons.
To add insult to injury, FIFA and the Brazilian federation really upped the ante in terms of provoking resentment towards the entire concept of the international game. They initially combined to ban Liverpool's three Brazilian lads from playing against Leeds this weekend, in a move that defied purpose or logic, from whichever end of the telescope you view this farce. Mercifully they eventually backed down and lifted the impending ban.
I'm not hugely into banning stuff and football has had 18 months of sanction of one form or another (for very correct non-footballing reasons), that surely now is the time to revel a bit in relatively new-found freedoms. If I were Fabinho and Alisson in particular, two men who have been through their own private personal hells in the past six months, I would be tempted to tell the Brazilian FA to stick their 'Selecao' up their arses, and retire from international football.
So, following the reprieve, what kind of Liverpool team can we expect Jurgen Klopp to put out for our first trip to Elland Road in nearly two decades?
Truth be told Bobby Firmino was a likely miss anyway having sustained a muscle strain against Chelsea. Other concerns will be around James Milner and Taki Minamino and Harvey Elliott, both of whom withdrew early from international duty.
Following the internationals, Klopp has shown a tendency to prioritise starting with as many of the first team squad boys who weren't drained by exertions around the world. Those main men not required for their countries during the past fortnight were Alisson, Fabinho, Joe Gomez, Joel Matip, Ibou Konate, Curtis Jones, Thiago and Alex Oxlade-Chamberlain. They will all be very much in the manager's thinking.
We can probably add to that roster those who were required to only turn out once for the internationals and whom will therefore be relatively rested. They number Trent Alexander-Arnold, Jordan Henderson, Naby Keita and Mo Salah.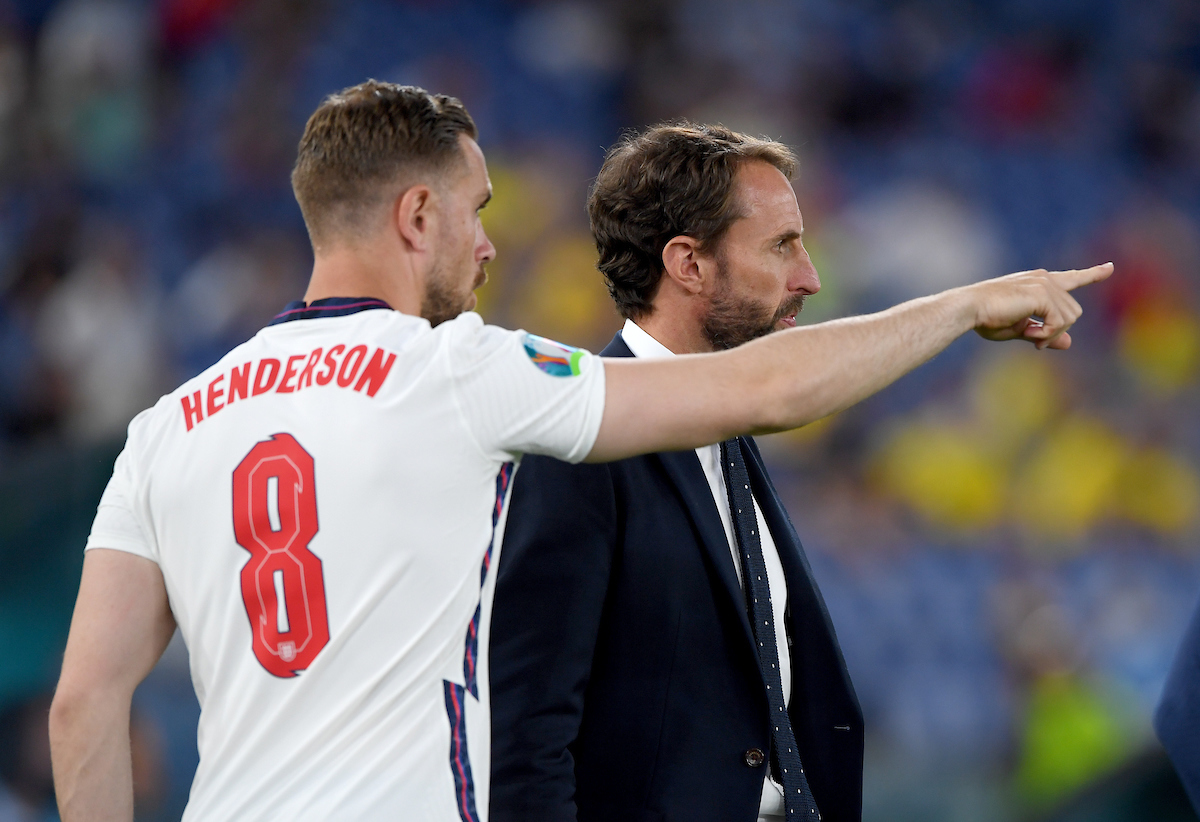 In the forward positions, without the availability of Firmino, we should expect Klopp to go with a trusted triumvirate of Mane, Jota and Salah. I could see the boss surprising some by resting Sadio Mane, playing Salah in the middle and bringing young Harvey Elliott in at right wing, fitness permitting. Sounds mad? No one saw Harvey's selection against Chelsea coming (apart from *cough* me).
With Fabinho available to screen the defence, captain Jordan Henderson could play the number eight position again. Alongside him it may be time to start Thiago, though Harvey Elliott could simply keep his place in the position for a third successive game.
In defence, I can see Kostas Tsimikas coming in for Andy Robertson who Klopp will not want to over exert after his recent ankle injury. There is a possibility that Klopp will regard talisman Virgil van Dijk as a risk after having played every possible game since the season began, and still, in theory, in a rehab phase following the ACL damage that ended his 2020-21 season. If Virgil misses out, expect Joe Gomez to partner Joel Matip.
If the team I'm suggesting may be sent out worries some, remember that Liverpool would still have a decent bench to potentially call upon. If my thoughts above are near correct it would leave Klopp with the likes of Sadio Mane, Keita, possibly Chamberlain and Van Dijk and Andy Robertson to put in the pitch as Leeds tired.
Leeds tiring, it should be conceded, may be wishful thinking. They are nothing if not energetic. The key to beating them will be to getting that first goal and then to put the foot to the throat. The failure to do that at the end of last season cost Liverpool points in a game that should have been comfortably won.
Leeds form thus far hasn't been great. They are yet to win. They have recovered from an opening day thrashing at Manchester United by remaining unbeaten but a draw with Burnley, while no disgrace, doesn't suggest they've caught fire just yet.
Liverpool are relatively strong bookies favourites, but the odds of victory are just a modest 59 per cent (with most companies). I'm not too worried, though. I think Liverpool were better than the outcome against Chelsea suggested.
I hope Harvey Elliott is fit and can keep building on what threatens to become a proverbial meteoric rise. I sense Mo Salah will be as ravenous for goals as ever. I trust Fabinho and whatever centre-back partnership sits astride him to provide the security needed to keep this a sufficiently one way contest.
Predicted 11: Alisson; Trent, Matip, Van Dijk, Tsimikas; Fabinho, Henderson, Thiago; Elliott, Salah, Jota
---
"Year on year Leeds are getting stronger. With the addition of Dan James, who we have been after for 2 years, and Bielsa obviously rates him so we can't really argue (with our signings).

🎥 The Preview Show: Leeds vs Liverpool

Subscribe to Watch 👉https://t.co/oaOWcUhPWR pic.twitter.com/B0bngV7Wn7

— The Anfield Wrap (@TheAnfieldWrap) September 9, 2021
Recent Posts: