After a week in which he started three games with a couple of big performances, has Curtis Jones shown us he's coming of age at Liverpool?
LOW down in the pecking order at the beginning of the season, there were some that questioned and downplayed Curtis Jones's ability.
Not anymore.
He's had to bide his time, inadvertently impacted by Harvey Elliott's prominent rise, but in the absence of others he's found his opportunities, seizing each chance that's come his way.
Three successive starts, three very strong performances.
From his 50th appearance versus Norwich to his first goal since February against Brentford to having a hand in five goals on Europe's big stage, Curtis Jones has emphatically reminded those who doubted just how good he really is.
Being a midfielder in a Jurgen Klopp side is as much about what you do on the ball as off it. Jones's performances have typified as much; for all his intelligent and forward-thinking play there has been diligence and composure in his defensive duties.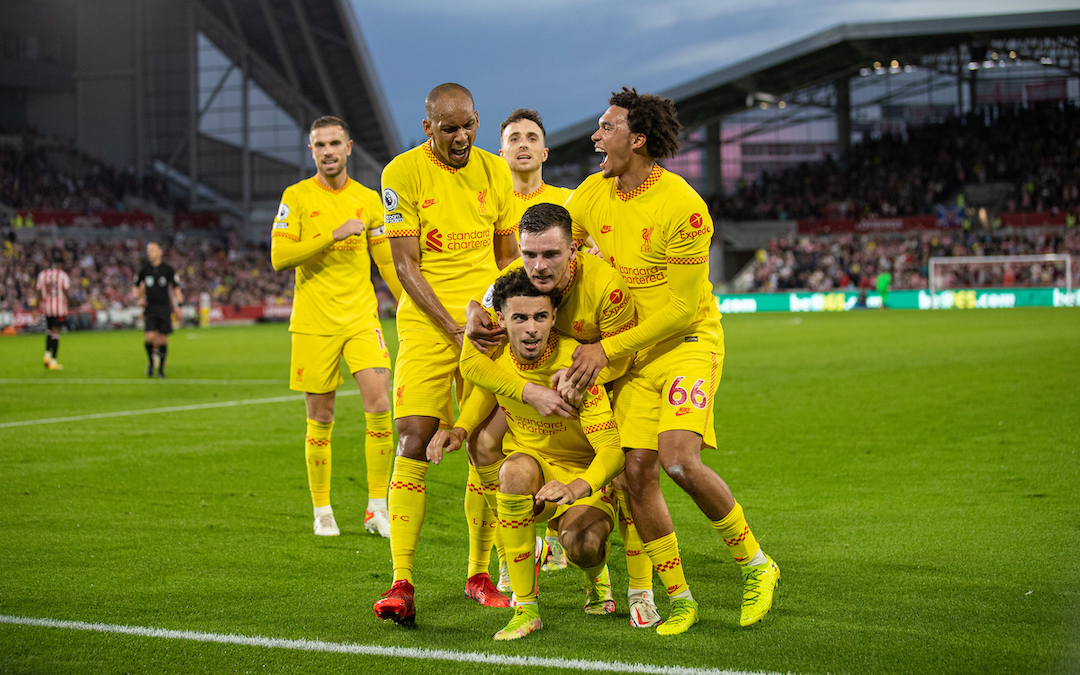 At youth level, he'd dominate matches, letting his flair and eye for goal do the talking, but in recent years there's been a concentrated effort to improve his patience and accountability. It became about learning the less flashy, but critical elements of the game. Shielding the ball and keeping the team ticking over, tracking back to cover his man, understanding how to deal with a greater defensive responsibility.
Tuesday night was the perfect summation of a player who has developed immensely over the last 18 months, with his maturity off the ball now matching his qualities on it. That was typified by his second assist of the night; a goal stemming directly from a tackle before a quick dribble and delicate through ball into the danger zone.
It encompassed everything Klopp wants from his midfield and underlines Jones's development into a much more all-rounded player. Indeed, on a night where Liverpool provided the perfect European away performance — assured, dominant and unapologetic in front of goal — the 20-year-old was the one pulling the strings.
The Scouser in our team at his very best. The man of the match in a game full of them. He had a hand in all five goals, but his performance was so much more than that.
At the heart of everything, the range of Jones's talents were on display: drive, vision, technique, a relentless press that didn't give Porto a sniff. There is an unpredictability to him in that he can run at defenders, has a propensity to shoot from range and can pick a pass, all of which gives Liverpool an extra edge and he is the perfect conduit between midfield and attack.
What was particularly noticeable was how his inclusion created an overload with Andy Robertson and Sadio Mane not dissimilar to the Trent-Elliott-Salah dynamic on the opposite flank, which was a running theme at the start of the season. His ability to create combinations brought the best out of those around him and it could be a fruitful avenue for The Reds going forward.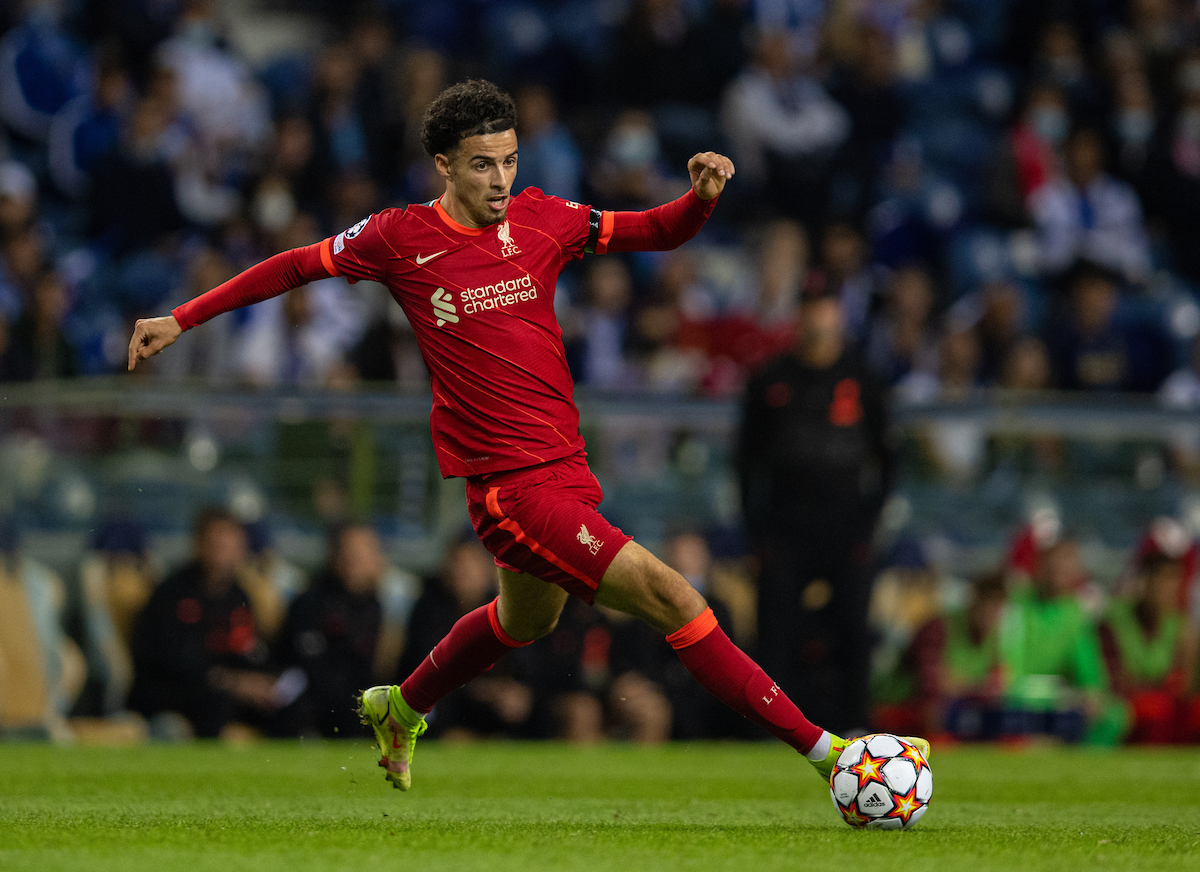 He made surging runs with the ball, closed down when required and beat a man wherever possible. He was direct and assertive. He made the right passes and the right runs in the right moments. He displayed maturity beyond his years. A real coming-of-age performance and the perfect reminder to the doubters of his talent.
What is so easy to admire is his desire to always want to be on the ball and make things happen for his side. He has the trust of his manager; the belief he belongs in this side; and the confidence he can be a match winner in a Liverpool team full of talent.
Tuesday was a vintage Liverpool performance, one that was both a reflection of the present and a glimpse towards the future. Curtis Jones is a player at the centre of both. He is good enough now to make a difference, and young enough still to develop further.
A year ago, Klopp said Liverpool would 'have some fun' with Jones, and his display in Portugal was just that. It was a game dictated by him. A night that belonged to him. A performance that warrants a midfield spot against Manchester City.
In the absence of others, he has found his opportunities and seized them with both hands. He is Curtis Jones, he is another Scouser in our team and he is some footballer.
---
"That feels like a vintage Liverpool performance, but within it is the future – the future is @curtisjr_10 and it's bright."

"At youth level, he'd dominate football matches, stride through them. We are beginning to see that translate." ✊

👉https://t.co/RZ5ckXvRKw👈 pic.twitter.com/Ql6P5AKZpT

— The Anfield Wrap (@TheAnfieldWrap) September 29, 2021
Recent Posts: