After months of speculation, load of links, and endless debate, the transfer window closed with no further dabbles in the market from The Reds. So what now? There's one bit of business that is a must.
THANK God that's over, then.
Another transfer deadline day out the way then, now back down to the football. Liverpool's business this summer was far from flashy. There was no major marquee signing to make the football world sit up and take notice, no new number nine, no additional midfield recruit.
Ibrahima Konate's arrival leaves us well stocked in defence, arguably more so than any other team in the league, but there's a nagging worry that we've been left one or two short elsewhere on the pitch.
https://twitter.com/TheAnfieldWrap/status/1432696190865395724?s=20
There was, though, the major positive of ensuring the spine of the team are kept together for the long-haul.
Where players once upon a time not so long ago players saw Liverpool as a stepping-stone in their careers, eyeing Real Madrid, Barcelona, even Chelsea longer term, Anfield is now very much a destination in its own right.
Players want to play for this club and stay here for their best years; they are captivated by its history and pulled here by the allure and charisma of the manager. They are sold on Jurgen Klopp's body of work so far and want to be part of the next phase.
Trent Alexander-Arnold became one of the club's top earners after agreeing to a new four-year deal, with Alisson, Virgil Van Dijk, Andy Robertson, Fabinho and Jordan Henderson all committing their prime years as a footballer to the club.
That work is not yet done, however, and the club's biggest piece of business remains.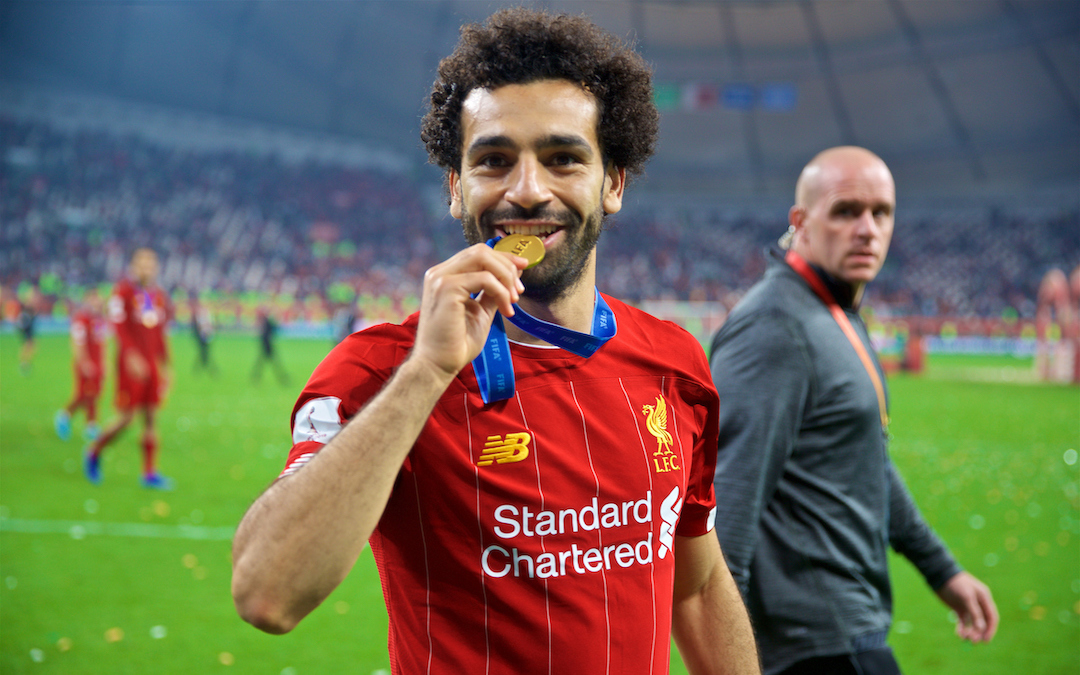 Mohamed Salah has been a revelation since he arrived at the club four years ago, getting better with every season and writing his own chapter in the club's esteemed history. Already he is 12th on the list of the club's all-time record goal-scorers with 127 in 206 appearances. He's ahead of Ian St John. Above Kevin Keegan. Higher than John Barnes. And he hasn't finished yet.
Salah is only 31 goals shy of Michael Owen's tally for the club. It's a mark he should be matching and passing. The Reds have to do everything within their power to make sure that's the case.
After a summer of contract renewals, signing the Egyptian up remains Liverpool's most important task on the 2021 to-do list. The 29-year-old is everything you want in a forward, but also so much more besides.
A consummate professional, he is a man never content standing still. It is his ability to find that extra one percent even when he appears to be at the very top of his game that sets him apart from the also-rans.
He knows where the goal is, he obsessively hunts down records, and he simply refuses to not be the best.
Salah practically carried us at times last season, shouldering the weight of responsibility and making a promise in the midst of a terrible run which helped to drag the team from eighth in the table to an improbable third-placed finish.
It was a testament not only to the quality of the player, but the mentality of the athlete. So far this season he's carried on in the same vein. His goal and two assists against Norwich City reminded us of his brilliance, laying down a marker, while strong performances against Burnley and Chelsea, including another successful penalty, underline how he'll hold the key to the title charge.
He's now just a goal away from a century of Premier League goals for the club, having made only 161 appearances in the top league – a strike rate better than Roger Hunt, Ian Rush, Robbie Fowler and Michael Owen – and has scored or assisted over 30 goals in each of his four seasons at Liverpool.
While wider footballing circles may still not give him the plaudits he fully deserves, we know how good he is. What he has achieved at this football club – the level of consistency and the unrelenting quality – is hard to summarise in words. Liverpool then, quite simply, must give Salah whatever he wants. 
Any new deal would most likely make him the highest-paid player in the club's history, but it is little more than he deserves for his efforts. At 29, he remains at his peak and it is crucial the club do everything to ensure the European Cup and Premier League winner continues to give his best years here on Merseyside.
Players of Salah's quality are scarce, his record at Liverpool speaks for itself. A world-class footballer, one of the best we have ever seen in red, and Klopp's man for all occasions. He is a player Liverpool simply cannot afford to lose. An elite goalscorer. A record-breaker. Our Egyptian King.
This is one deal that must get done. And soon.
---
Recent Posts: