After Virgil van Dijk's long awaited return to competitive football for Liverpool, Leanne Prescott assesses the impact he had on The Reds…
HELL of an opening weekend, wasn't it?
Hearing the raucous sound of supporters back in the stands, seeing yet more records broken by Mo Salah while Roberto Firmino soaked up the adorn and energy of a crowd he needs in order to thrive.
It was the perfect start to the season for The Reds; a performance that filled us with hope for the campaign ahead and underlined why you'd be foolish to write this team off.
Topping it off was the sight of Virgil van Dijk making his first Premier League start in 301 days. A marvellous sight indeed. Our centre half, our number four. Back making everything look so effortless and assured.
Since his arrival, Van Dijk has been a breath of fresh air. He provided leadership where it was most needed and a sense of calm to a back four previously entrenched in chaos. Crosses were easily cleared, through balls were cut out, and strikers were left visibly frustrated when fronted by the 6ft3in centre back.
What has been understated however, is the influence he has in the final third. What Van Dijk has brought to this club extends beyond just a defensive standpoint. He is part of the core which ensures the wheels keep turning, has improved the side's overall rhythm, and added an extra edge to the attack.
He has been critical to implementing Klopp's quick transitions, enhancing the speed with which The Reds are able to progress up the pitch and isolating the front three in one-v-one situations with his long-range passing.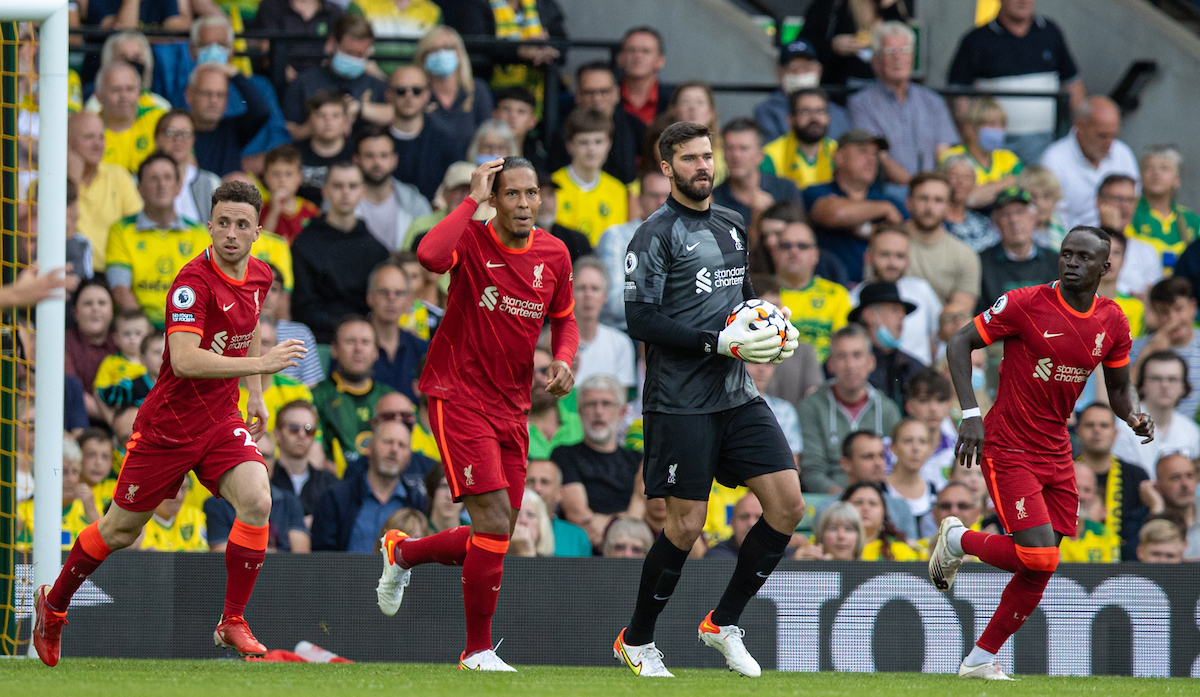 In his absence last season, the attack became far too predictable, shackled by low-block defences and ponderous passing. Though the source of Liverpool's problems may have come at the heart of the defence, the biggest ramifications came further afield.
At Carrow Road, though, everything was right again.
It was no coincidence that just as Van Dijk returned to the starting 11, the attack snapped back into focus.
There are few things in life that give the same level of satisfaction as seeing Virgil van Dijk spraying 40-yard, cross-field passes and it is when he's able to showcase the quality, consistency and variety of his distribution that this Liverpool side are at their best.
That was the case against Norwich, where he completed the most progressive passes in the team, consistently picking out Trent Alexander-Arnold and Kostas Tsimikas in behind the opposition full backs, while feeding Sadio Mane one-on-one high up the pitch.
He is a world-class defender in his own right but for all his defensive acumen, it is the return of the other aspects of his game – calm, assurance, aerial presence and pinpoint passing from deep – that will be just as important this season and for the years to come.
Joel Matip deserves a footnote here, too. Out since Christmas himself and yet barely puts a foot wrong at Norwich, making it just one loss in the last 44 league games he's started. He quietly goes about his business but is one of the most underrated centre backs in the league when fit, fizzing balls between the lines and injecting a burst of pace into the build-up.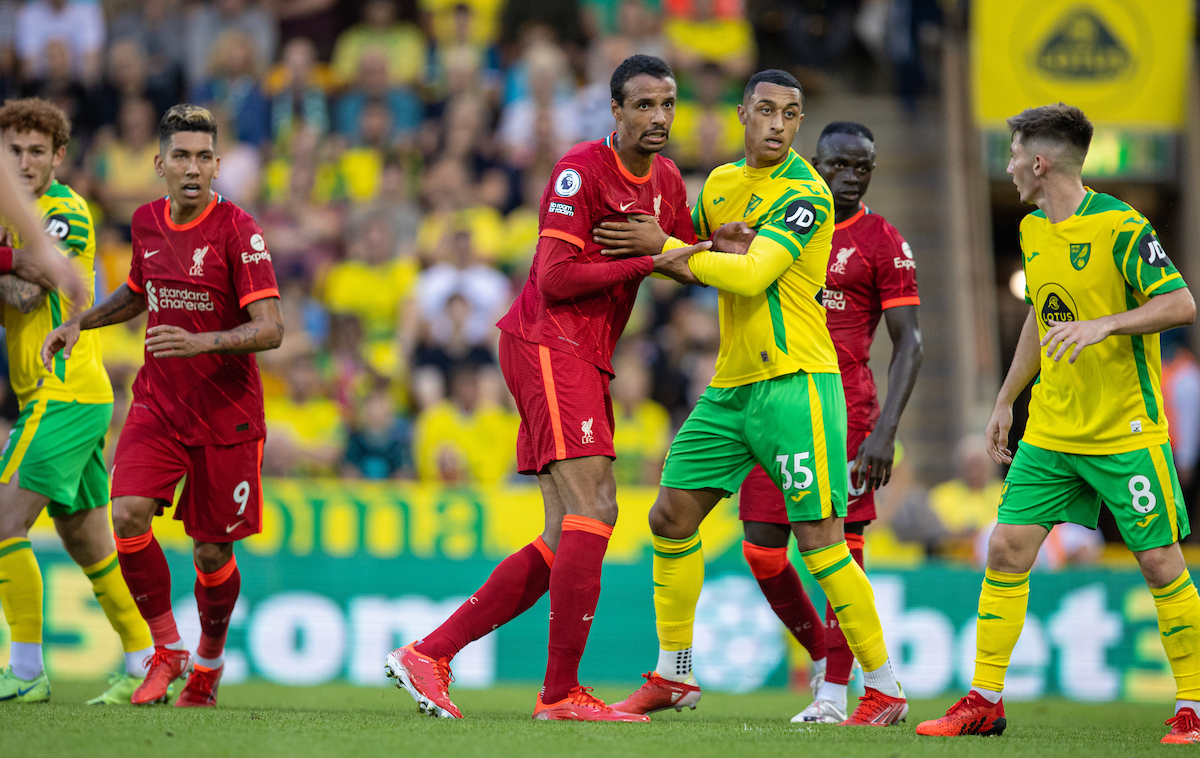 With Liverpool's perennially high line, their recovery pace is equally pivotal, holding the key to the press while enabling the full backs the freedom to bomb on. That ability to suffocate the opposition, pinning them into their own defensive third and forcing errors, is the hallmark of a Klopp team and one of this side's biggest threats.
Throw in the increased danger they pose from set-pieces and this side are much harder to contend with going forward with Virgil and co back at the helm, while simultaneously being much tougher to break down.
Burnley at home was a real struggle last season. They took our unbeaten record at Anfield, they had their fun and they'll be ready to do it all again on Saturday. But it's the exact type of game where Virgil's long-range passing could make all the difference and unlock the door.
I can't wait to be back at Anfield on Saturday. I can't wait for the emotional You'll Never Walk Alone. Seeing mates I've not seen in years and marvelling at our number four.
Burnley will be ready to upset the party, and our boys know there's a job to do. But that job becomes a little easier when you've got Virgil van Dijk at the back. A leader and voice in the dressing room, and one hell of a football player.
His return has been a long time coming, but he was more than worth the wait.
---
Recent Posts: