With former Liverpool FC manager Rafa Benitez firmly in the hot seat at Everton, Karl Coppack writes about how it feels to see him in blue…
I'VE tried rationalising this the best way I can and it still feels wrong.
Talking to a Liverpool fan about rationality is akin to talking to Zlatan Ibrahimovic about humility. It's an alien concept. Emotion always comes first, heart rules head. I've tried to find a line of reasoning to explain Rafa Benitez as Everton manager and nothing's landing.
This has nothing to do with anger. Not on my part, at least. It's more a case of befuddled bafflement.
Let's start with the rational argument. Firstly, Rafael Benitez was sacked as Liverpool manager in July 2010. Sacked. One day he came to work and didn't last the day. Admittedly he was handed a huge wad of cash as a parting gift, but he was dismissed from his post.
We as fans may well have been on Rafa's side (in the main) when he was shown the door, but he owes us nothing.
More rationality?
Well, he's a football manager and he's out of work. He's managed all over the place since he was ushered into a taxi in the Main Stand car park and there's a job going the other side of the park so why not? If I were out of work, I'd look for a job too.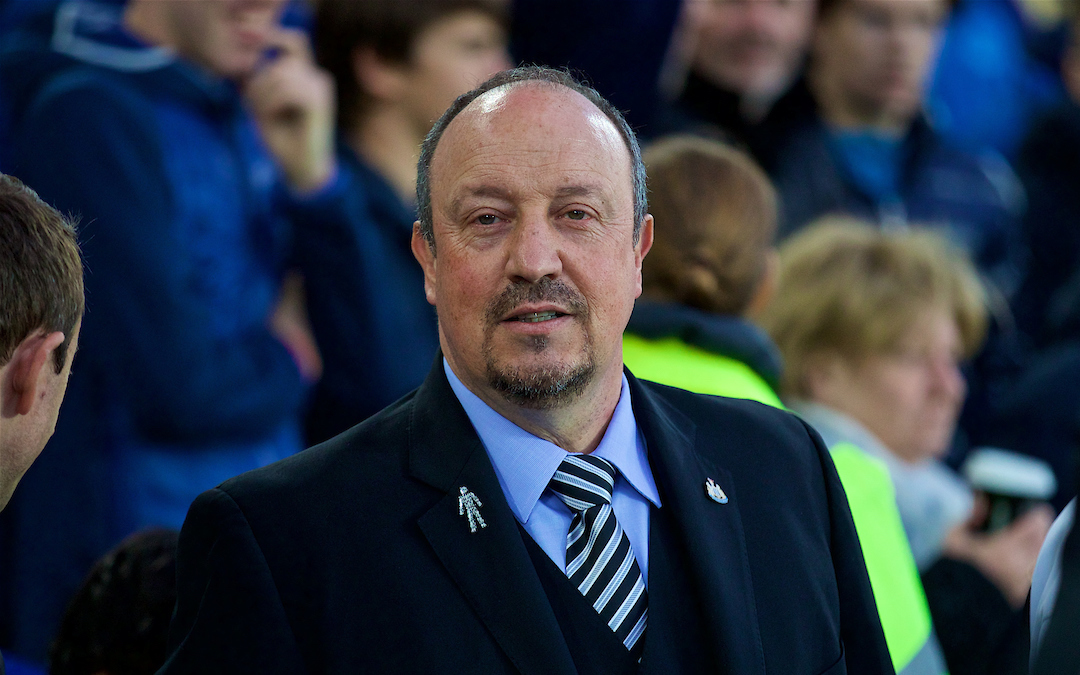 And that's all I've got. Those arguments make a modicum of sense, but they can't replace the entire sense of wrongness that comes from the bigger picture. Liverpool managers don't become Everton managers. Or at least they shouldn't.
The Blues who don't see an issue with him crossing could point out that this is our just desserts. After all, we celebrated when Nick Barmby came to us so who are we to talk? I've no comeback there other than Nick didn't win the European and FA Cup with Everton before swapping colours.
Rafa is a Liverpool legend and still will be in my heart when he's in their dugout. He'll always be a name at this club. One of the few people who have given us a European Cup. That's a pretty exclusive group. His image will still be on flags long after this is all over and rightly so.
My biggest issue is one of motive. It's the one thing I can't get past.
He sat down somewhere and thought 'Yes, I'll go there' without seeing the fury and, yes, the hurt that he's turned his back on us. We should be wiser to think that isn't him thumbing his nose at us and what he did here, but it's difficult not to see it as a slight. He weighed up the pros and cons and chose to go there. He can hardly claim ignorance.
It wasn't great that he went to Chelsea, but this is close to home. Too close.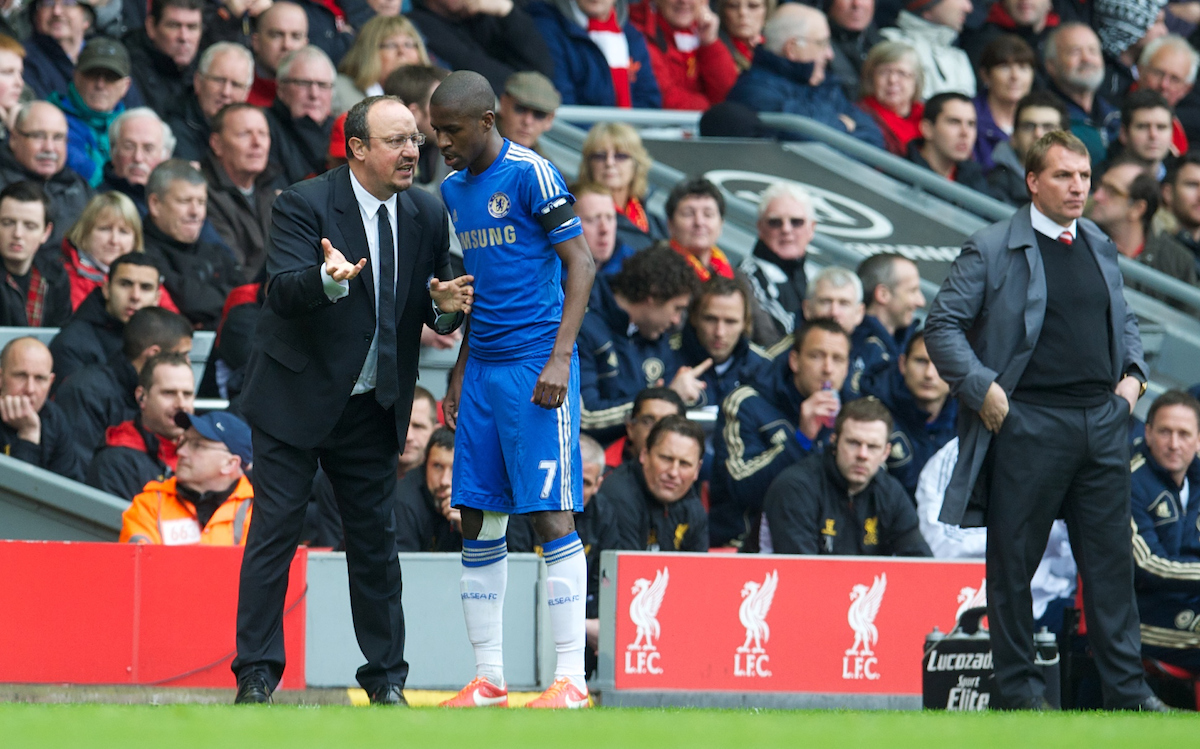 Maybe it's just an example of courage or, at the very least, his stubbornness. His bloody-mindedness.
And the worst thing of all? He'll be great for them. Perfect maybe.
One of my favourite things about Everton is the inevitability of their back four turning on each other as a celebrating Liverpool player wheels away with joy. Rafa can shore their defence up in a few months and that's a concern.
Last season they were the highest placed team to end the season on minus goal difference. He'd improve that and if he gets the buy-in from the squad he could do something with them.
Oh, I don't know. Ultimately, it's just a man getting a job at a place we don't like and it means sod all in the scheme of things. I just think it could have been avoided with a moment of 'Well, I can't go there!'
There is no loyalty in football. Michael Owen, Luis Suarez, Rio Ferdinand, Alan Smith, Sol Campbell, Carlos Tevez, Luis Figo etc. It's just a job, but all the same…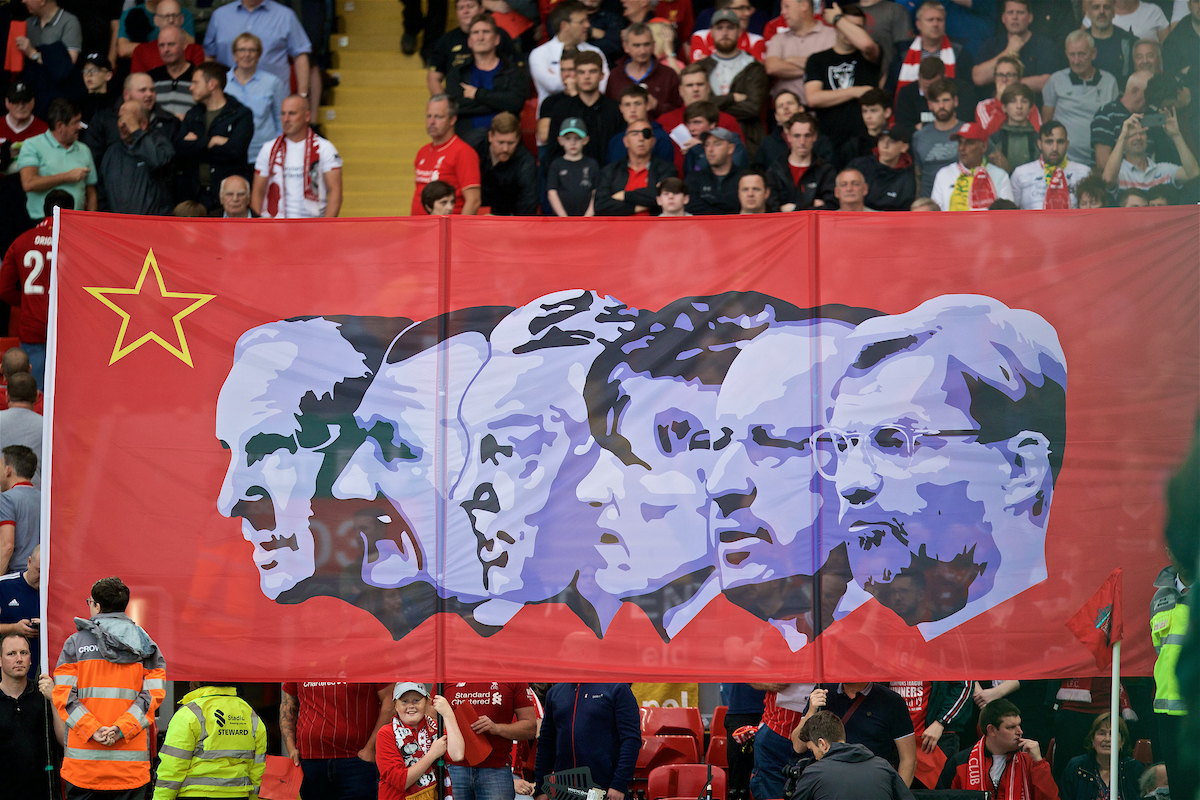 But this is different from Owen signing for Manchester United. We all knew he was a busted flush at that point so there was no great loss other than the insult to our badge (and it did feel like that to me). Rafa may not be the Rafa of 2005-2009, but he can still work wonders.
It's probably doomed to failure anyway. I love the man, but he could pick a fight with the sky. He was more than justified with the garbage he had at Liverpool but there'll be a time when he wants a signing he can't have and the frostiness will sweep across Goodison.
I won't boo him at the derby's next season. I didn't when he was at Chelsea and won't now. Istanbul still outweighs the bad. I just wish he wouldn't take this step before his next move – probably to Arsenal or Spurs.
The only thing we can do is the thing we usually do. Do all we can to get six points off them next season. Then I suppose he can do what he wants.
This move shouldn't be disappointing, but it just is.
Sake, Rafa.
---
🗣 Rafa To Everton & Anfield Plans: Weekender | #FreePodcast | #LFC

🎙 @robbohuyton, @Andrew_Heaton, @C_Hannan7, @thejamessutton
🙏 @Robbie9Fowler & @fefaUK
🎭 @LukeJerdy & @LivEveryPlay

Subscribe for more 👉 https://t.co/oaOWcUzrlr
Listen for free 👉 https://t.co/dV6tfEgj5E pic.twitter.com/UnECYvDrTy

— The Anfield Wrap (@TheAnfieldWrap) June 18, 2021
Recent Posts: