With Liverpool's squad getting no younger, Karl Coppack asks whether the club are doing enough to succession plan for the next phase…
I THINK a lot about the passing of time.
That's common for those of us advancing all too rapidly over the decades, but of late it's been getting to me more than usual.
I read an enlightening tweet on Twitter recently. It was from a man in his mid-30s whose wife found him in a sulky, pensive mood. When she asked him why he paused before replying that the pandemic and an uncertain future had saddened him. She admired his maturity, patted him on the shoulder and left him alone to contemplate infinity.
The truth was somewhat more prosaic. The poor man had just realised that he had just reached an age where he could no longer be considered for Premier League football. It happens to the best of us.
Unless my readership has altered significantly, we're all alike here. The childhood dream of playing for The Reds will never be realised no matter how much you fantasise about it. There's never going to be a time when Jurgen Klopp has no substitutes left in a crunch encounter with United and has to resort to asking a member of the crowd to come on and win the game.
Even if you've got the shirt on because you got it as a Christmas present and it's a bit snug, he's not going to pick you out from those sat behind him and ask you to fulfil your destiny. I'm afraid you and I just aren't going to play for the six-time European Champions. Well, not you anyway. I'm not giving up just yet.
But it must be much worse for ex-players or those coming to the end of their careers. Think about it. They've played three times a week since the age of eight and know of no other life. Then they're shoved into the outside world with an array of anecdotes and possibly a bit of media work. I mean, what do you do with your weekends? How can that not drive you mad?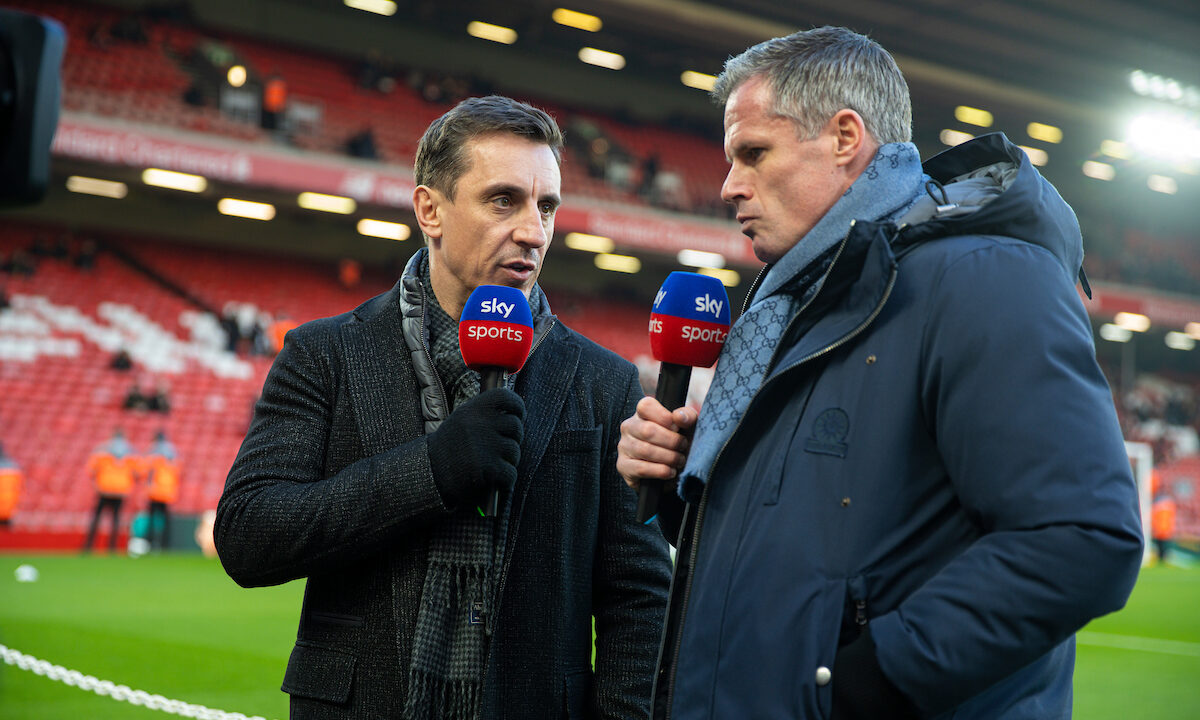 I suppose it's worse for them. They've had the adrenalin rush of a packed Anfield and thousands of disciples belting out their name, but it all comes to an end eventually. It has to. As Uncle Monty says in Withnail and I: "There can be no true beauty without decay."
And Liverpool are getting older.
There's nothing worse than watching great players get older and slower. Ray Kennedy was barracked from the Main Stand when his legs went, though that was due to more than the march of time. John Barnes moved into central midfield as he approached his dotage and his shorts got bigger. Both were legends and are mercifully remembered more from their pomp than their decline.
Liverpool aren't at that stage yet, but, though I deny it on a daily basis, some of our first team are running headlong into their fourth decade. James Milner, Virgil van Dijk, Jordan Henderson and Thiago Alcantara are already there and more are 29 including Shaqiri and our entire first choice attack. Yep. All three of them.
There's already been a furore about Henderson's contract but I'll be stunned if that's not all done and dusted before too long. You don't throw away Jordan Henderson. He's not just an asset on the pitch. Liverpool need him and I'd rather he was stalking the corridors of Anfield than moving next door to Gini Wijnaldum in Paris or whatever.
Surely a club of Liverpool's stature aren't going to be caught napping when it comes to squad deprecation. You'd think not but a previous Liverpool board have done it before.
When Kenny left in 1991 the squad was way past its sell-by date with most being in the 29-31 age bracket. The problem for both him and his replacement was that there wasn't enough quality in the ranks to introduce them little by little.
Graeme Souness had to make wholesale changes, bringing in McManaman, Redknapp and Hutchison – all youngsters at the time – when most would have preferred to see if he could get a tune from the lads who had given so much before.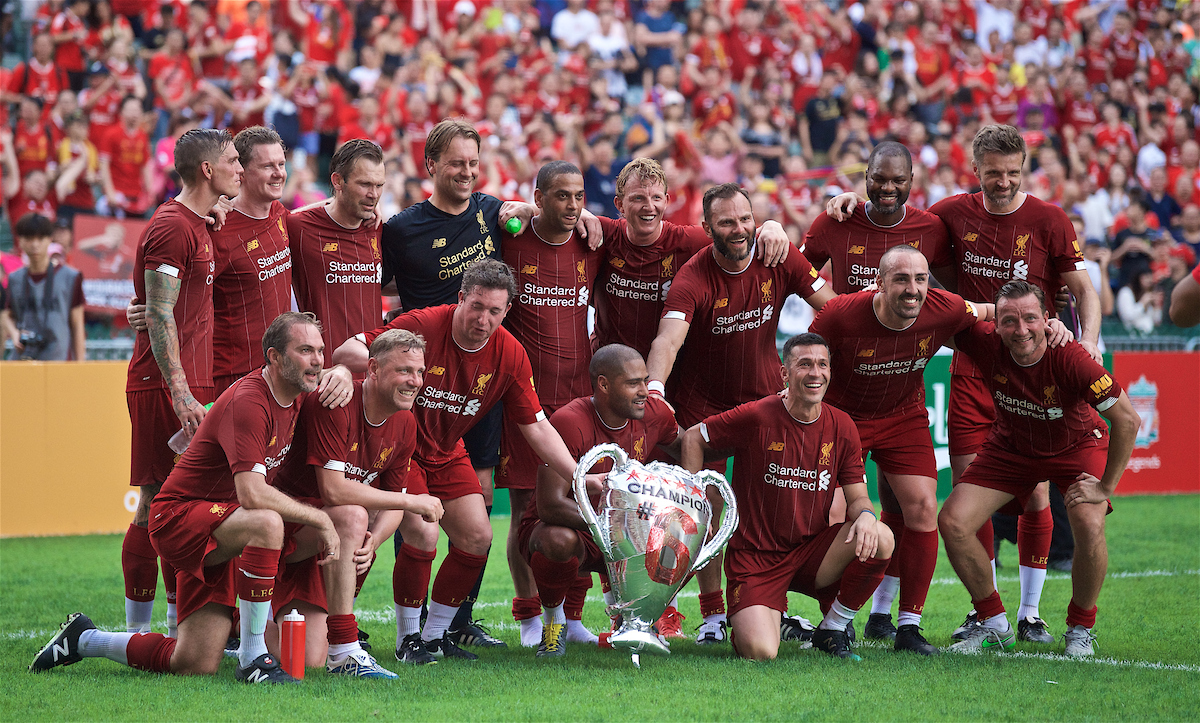 We're nowhere near panic mode but Mo, Roberto and Sadio … Well, they make me nervous. I hope they're spending their spare time in hyperbaric oxygen tanks.
I suppose Gini was a step too far for the transfer lads. If we're happy with Millie and Henderson running around the midfield with greying temples then there's no room for more.
What about the strikers though? Diogo Jota was brought in for one of them but how do you replace the others? Will we change just one and go to a 4-4-2 in years to come? Maybe even a 4-2-3-1 or would that be too last decade?
That's a different argument, of course, but one thing's for sure. The club need to look at first team talent if they're looking to rebuild from the Champions League and league-winning side. We can't stand still particularly if change is to be gradual and seamless.
More Kenny for Keegan than the scattergun policy that marked and marred the summer of 2014 when we just bought numbers rather than quality. Sorry Lazar.
We've had the quiet windows after the sixth European Cup but the squad was also younger then. Equally we can't just rely on Curtis and the new breed just yet. There has to be a mixture of youth and experience.
Slow and steady. That's the way to make progress.
I only hope the club feel the same.
---
"Jarrod Bowen is on Liverpool's shortlist of potential attacking targets."

🗣Salah Giving Liverpool Mo' Contract Drama?: Gutter | #TAWPodcast

Listen👉https://t.co/GYr9SjPPBn
Subscribe for More👉https://t.co/oaOWcUzrlr pic.twitter.com/b50qRhXidu

— The Anfield Wrap (@TheAnfieldWrap) July 21, 2021
Recent Posts: