With the EURO 2020 international tournament in full swing, Karl Coppack studies the relationship between Liverpool FC and the home nations…
INTERNATIONAL football began in 1974.
Well, it did for me at least. The World Cup final of that year was the first time I looked at a TV screen and tried to work out what the lads in shorts were doing. Actually, that was my first football memory. Beckenbauer and Cruyff. Talk about starting big.
Liverpool arrived into my mind a year or so later along with the UEFA Cup victory and our greatest ever home kit, but that was more of a local concern. International football was something mammoth. It was the idea that the best players from two entire countries that made it all special.
I was far too young to understand the intricacies of that 1974 final, never mind notice that the Dutch couldn't abide their opponents – World War II still being raw back then – but I was pretty sure of myself come Euro 76, being seven when the finals were played.
I've a dim recollection of England ballsing it up and Wales (a better kit – these things are important at that age) being unlucky, but they didn't really register. Kevin Keegan and Ray Kennedy weren't involved so I was less interested, though I had the Panini sticker album so that was commitment enough.
Everything changed in October 1977 – the year when Liverpool and international footy met.
In the quarter finals of the European Championships the year before, Wales were royally ripped off by an East German referee in the second leg of the playoff with Yugoslavia.
The FAW had foolishly raised the West German flag to welcome Rudi Glockner and he didn't take it well. One Welsh player later claimed that he even refused to let the game go ahead unless the East German flag was found and raised in his honour. They must have found one as the game went ahead but the incident had clearly got to him.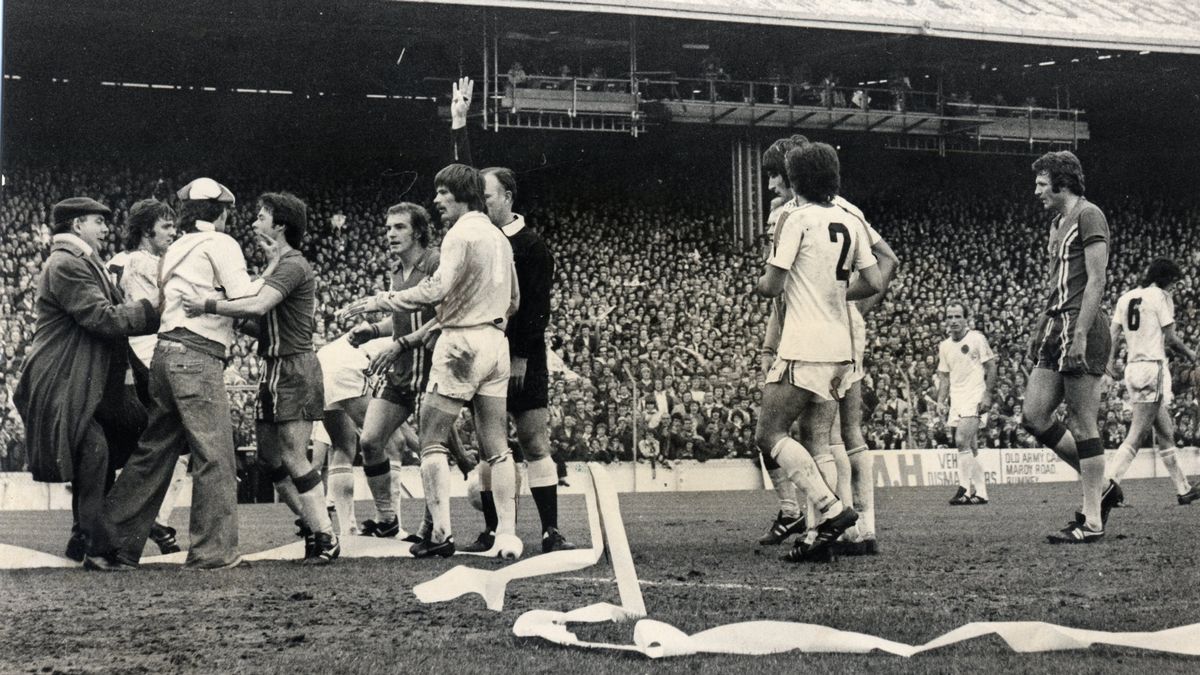 The Yugoslavs were already 2-0 up from the first leg but the Welsh were confident. A buoyant crowd at Ninian Park, Cardiff may have scared the opposition and seen them through to the finals. The ref decided otherwise.
Welsh players were booked for innocuous offences (often when the ref wasn't even looking) and a penalty was awarded for an impressive Yugoslavian dive in the first half. The mood turned from one of joyful determination to moody as of that moment.
Fans began to climb the fences to offer the ref their own insight into his performance and Glockner even had to tell the Welsh bench that he would abandon the game if things didn't calm down. It finished 1-1 and Wales went out. That didn't help.
There was a huge pitch invasion from both sets of fans. It took 16 police officers to guide Glockner back to the dressing room. One Yugoslav player punched a fan as he left the pitch. No action was taken against either he or Glockner, but UEFA decided that Wales could not play the next qualifiers anywhere near Cardiff.
So, in 1977 with an all-important World Cup qualifier to play, the FAW looked at the Racecourse Ground in Wrexham as an alternative venue. The Racecourse was their lucky ground, but Anfield was chosen instead. There was talk of a £25,000 windfall.
My parents kept me away from town during those days, but my dad told us that the Scots were all over town, drinking heavily and singing to anyone who would listen. Not that that was a bad thing. It just might have scared me a bit. It did the opposite. It just seemed so glamorous to me. Countries playing at my ground. John Toshack playing against Kenny Dalglish. I couldn't lose.
If pushed I'd have wanted Wales to win. Firstly, I liked Rhyl and secondly there was the kit.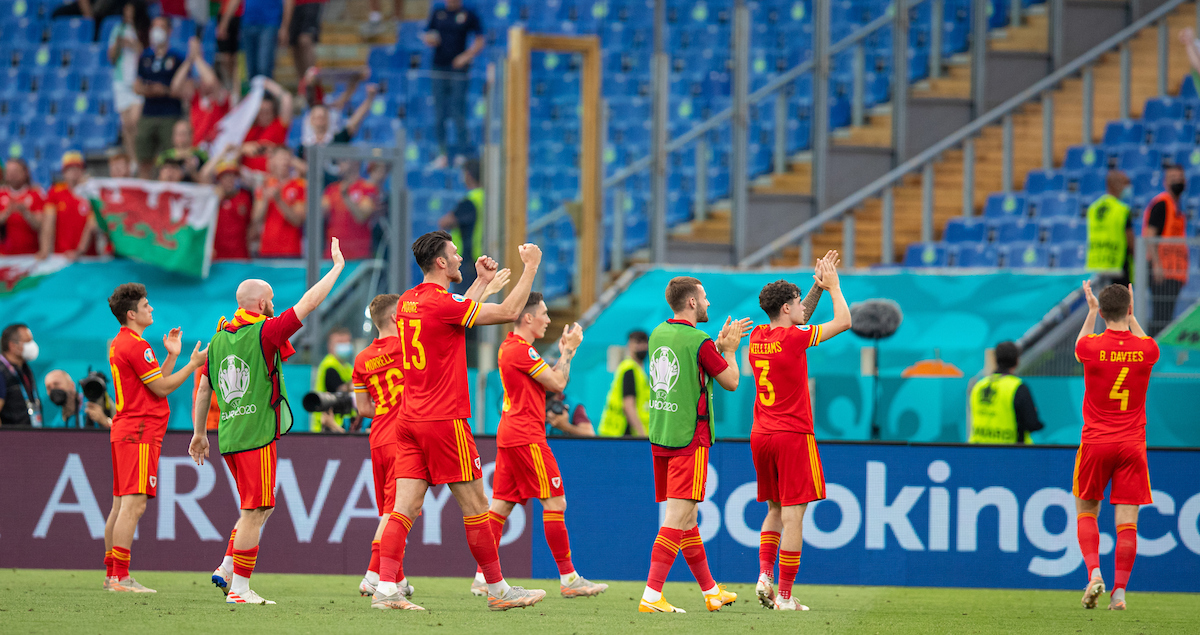 People will always sigh at the Brazilian yellow or the orange Dutch shirt, but that Welsh Admiral kit is/was a thing of beauty. Red with strange lines on it and Admiral logos on the collars. The goalkeepers kit was a livid yellow and the away kit was a straight reverse of the home one. I liked the Scottish kit too, but the Welsh won the day. Again, I was eight at this point. Don't judge me.
Anyway, the FAW got it all wrong. They thought their fans would fill out Anfield, being nearer but it might as well have been Hampden Park. Scotland filled the ground and they won 2-0 thanks to a blatant handball by Joe Jordan. I hadn't heard of him at that point, but when I asked my dad about him, he just mumbled 'Leeds' as if that explained everything. A few years later it did.
England was something different. They should have meant more and they had Liverpool players in the side, but they were someone else's concern. I always wanted them to beat Scotland in the home internationals and I had a strange fixation on Gerry Francis who looked like a dictionary definition of a mid-70s footballer, but an English defeat never hurt me in the same way a Liverpool defeat did.
A few years later when I finally realised that England manager Ron Greenwood was never going to drop Trevor Brooking for Ray Kennedy, I pretty much left them alone.
Oh, I know it's fashionable to talk about Scouse politics and the national side, but I only really burned with fury when Greenwood started Shilton over Clemence and I took it personally long before the drab and servile national anthem and the Conservative Party got to me.
I still watched them but their failure to qualify for World Cup 78 – my first proper World Cup – pretty much sealed the deal. I'd already noticed that my dad and uncles were far from excited when England scored, though I wouldn't know why for a good few years. Club football came first to them. England was just a free hit to them. Football without pain.
I did go and see them when I was older though. I was at the Scotland and Netherlands games at Euro 96, but nothing since. For the first and only time in my life, Jamie Redknapp led me to a Road to Damascus moment of decision. His latest injury in that tournament was the final straw.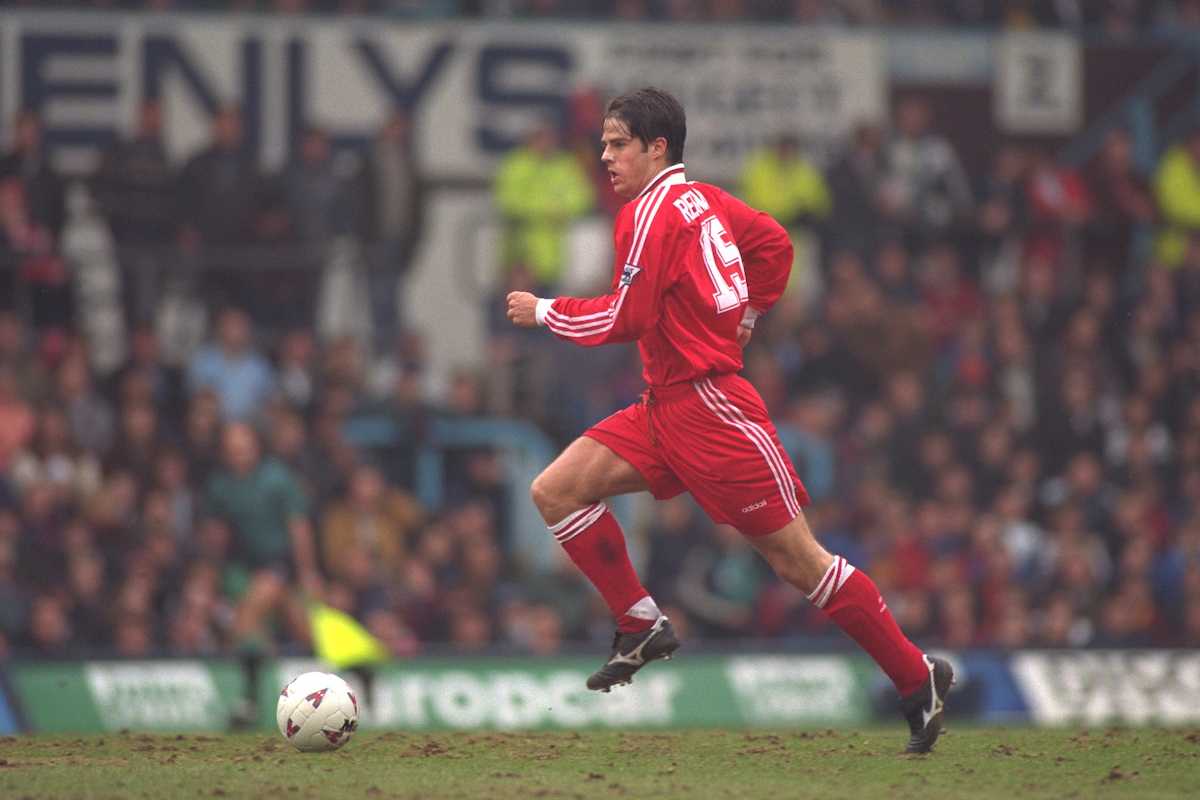 I felt a bit different about the other home nations. Maybe it's the underdog status that encourages support. With England talk quickly escalates to how they can win tournaments despite their only winning one and reaching three semi finals.
It's different for Scotland and Wales. The latter were barely expected to win a single game in Euro 2016 yet made it to the semi final. Maybe it's because most Liverpool games end up being 'Liverpool v Underdog' and it's nice to wear another team's clothes for a bit.
I'm fairly sure that's why so many backed Tranmere for so long. Wins seem more pleasurable if they're unexpected. Our 2005 European Cup win certainly felt like that from Juventus onwards.
It's probably more to do with the players. England had Lineker but Wales had Ian Rush and I couldn't dump one of my heroes for an Everton player. Gary Neville usurped Rob Jones and I was never going to sing his name. True, Mark Hughes played for Wales and Brian McClair for Scotland but we're all hypocrites at times. Prejudices can never be explained.
I still feel guilty for thinking Pat Nevin (Chelsea and Everton, for Christ's sakes) is alright for liking Pixies. Ridiculous really.
I love the current tournament. The refereeing seems decent, they've worked out how to use VAR and there's a pleasing lack of Danny Murphy now that the coverage is shared. Most of all though, it's football without pain. This is a holiday.
It won't last. Already I'm speculating about the Norwich game. I love international tournaments but they're irrelevant when faced with the real thing.
---
Recent Posts: