It's 10 years since Jordan Henderson joined Liverpool FC and John Gibbons looks back on the journey of a man who went from doubted to dominant…
PLAYER Profiles is one of my favourite shows we do, and not just because I get to spend loads of time with Josh Sexton.
I love learning more about these lads who are now our heroes, but were once the same as most of the rest of us. Young people who dreamed of being a footballer. How did they make it when thousands of other talented kids didn't? What set them apart?
What is fascinating about this squad is so few were considered destined for the top. Unlike other legendary players we have had, including academy graduates like Gerrard, Fowler, Owen etc, who everyone says were "always going to make it", so many of our lads were written off, doubted or had to take the long way to the top.
Just look at the players we have featured in our Player Profiles series, Andy Robertson, released by Celtic for being too small, Gini Wijnaldum, relegated with Newcastle, Roberto Firmino, ignored by all the fashionable clubs in Brazil as a youngster and eventually picked up by Figueirense aged 17. Even Mo Salah, now one of the biggest names in the sport, had to earn his stripes in Switzerland and was ignored and bombed out at Chelsea.
Then there is Jordan Henderson. When you listen to Kevin Ball, who coached and mentored him and remains very close to him today, and Ste Goldsmith, host of the Sunderland Wise Men Say podcast they talk glowingly of Henderson the player and the person. They talk about what he had then that he still has now. Desire, technique, the ability to put the team first at all times.
But they never claim he was destined to become the lifter of trophies supreme. Never pretend it was all plain sailing to the top. Not even at Sunderland, where there were doubts at different times whether he had everything that was required to make it there.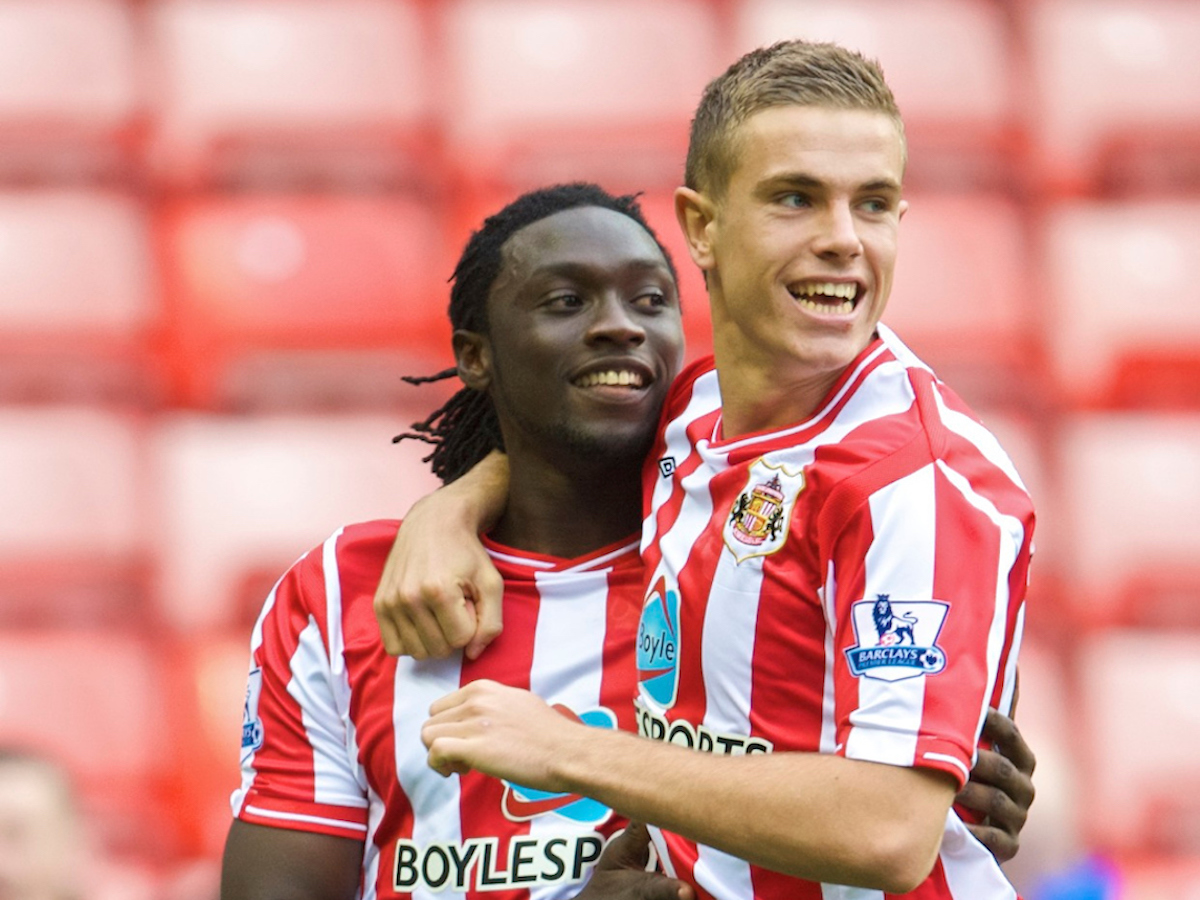 But make it he did, and not just at Sunderland but at Liverpool. And if you can make it there, you can make it anywhere. A place where to become a legend you need trophies and big nights to match goals and appearances.
Every step he was doubted, every if was accompanied by a but. Each sign of progress was tempered with a warning. "OK he is a good squad player, but nothing more." "Fine he'd developed into a top midfielder, but captain?"
Henderson being given the captaincy was once seen as a symbol of everything that was wrong with Liverpool FC. A lack of leaders in the dressing room, a scarcity of world class players, a lowering of expectations. Now he is the symbol of everything that is right with Liverpool FC.
On and off the pitch he represents the very best of the values and standards of this football club. Since The Anfield Wrap set up our Embodiment of Liverpool FC Award he has earned a high portion of the votes each year, winning it in 2020. And quite right too.
We are throwing a lot of brilliant content at you at the moment, but we had to temporarily pause 2001 week to pay our own tribute to Henderson, 10 years to the day since he joined Liverpool.
Have a listen to the podcast. Everyone is brilliant and it will make you love Jordan Henderson even more.
Certainly more than he will know.
---
10 years of Jordan Brian Henderson ❤️

We spoke to his coaches, teammates and supporters about his journey 'From Young Mackem To Captain Marvel'…

Out today 👉 https://t.co/oaOWcUzrlr pic.twitter.com/TrXrCYoZi7

— The Anfield Wrap (@TheAnfieldWrap) June 9, 2021
Recent Posts: