With Gini Wijnaldum leaving Liverpool at the end of his contract this summer, Karl Coppack writes about the sadness of seeing him depart…
BACK in the early 90s there was a Danny Baker 'straight-to-video' compilation of either own goals, weird goals or teams getting battered, I can't remember which.
He did a few of those things, presumably when Nick Hancock wasn't about, so sorry if I can't be specific.
Anyway, he'd sit there and romantically pontificate on foggy afternoons on the terraces and the taste of stale meat pies at the ground etc., before going to a series of clips. On one of them he described QPR as a sort of 'courtesy side'. I've always liked that. A courtesy. Never much trouble. Like an old aunt. Just sort of there and nothing to be too concerned about.
I feel sorry for the fans of clubs like that. You can't really make the ground shake by your mere presence. No one can really get riled by them standing opposite our lads. It must be worse to support them. I mean, where's the intrigue? Usually good enough to stay up but seldom with the gumption to make a push for glory. Get the 40 points and then descend to beige.
Look at Burnley. They last won a trophy in 1960 and their last FA Cup win was back in 1914 against us. True, they finished fourth from bottom this season but the teams below them were more or less racing to the bottom by Christmas, so any drama was scant at best.
More? Well, Crystal Palace, Brighton and Fulham have never won a trophy. Ever. The odd promotion and relegation but not much else.
And then there's Liverpool, and I don't just mean the trophies. In the last few weeks we've had the European Super League, the apology, a win at Old Trafford, Alisson Becker scoring in injury time, Nat Phillips scoring against Burnley and then Sadio Mane seeing us over the line. Enough drama and intrigue there to last us through the summer, though it's really just another month in L4.
I suppose it depends on what you want from your club. Lurching from issue to issue and crisis to crisis or no alarms and no surprises please. I'd like us to stop messing around when distractions come around and just get on with the job, but it comes with the territory. Liverpool are always news.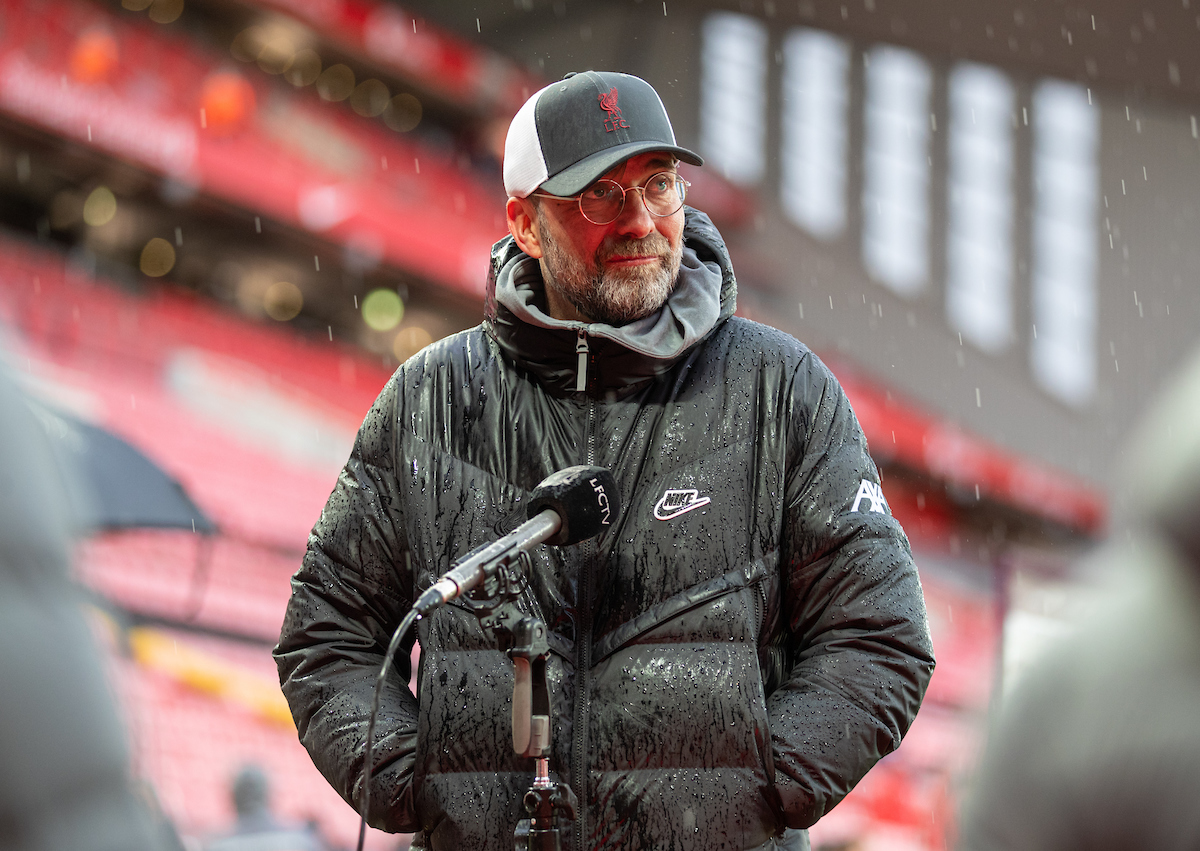 We're all here for love. I love Liverpool FC. Oh, it's tested from time to time, but I still take victory or defeat far too personally than is good for my health. Off the field is a different matter though. The Reds are either something akin to an irritating younger brother or a cousin who is dead good at everything, looks great and in whose reflected glory you can bask.
They've tried me of late. The stupid ESL thing was short sighted at best and then came the announcement that some players at Liverpool Women have had their contracts retracted now Matt Beard has come in and decided to make changes.
The club have the right to do that, of course, but the manner in which they did it infuriated me. There are ways to do things and if someone's going to have their life changed the club should have the balls to let them know face to face rather than letting the agents do it. Still, 'standard practice' apparently.
Kirsty Linnett was one of those players. She's been at the club for three years. She had this to say:
"What upsets me is the club support campaigns for mental health yet treat their own players with such little regard and respect.
"Let's hope clubs can do better by their players during these difficult times and act with more care for the people involved as manners and morals cost nothing."
Some support the club on this, though usually through an overarching dislike of the women's game. 'It doesn't pay its way,' 'we should be using the money to fund new signings etc,' but this isn't about the game or budgets. It's about common decency. Dislike the game all you want, but these are people's lives – not just units. There are ways to do things and this wasn't one of them.
So, that was bad. Furiously bad.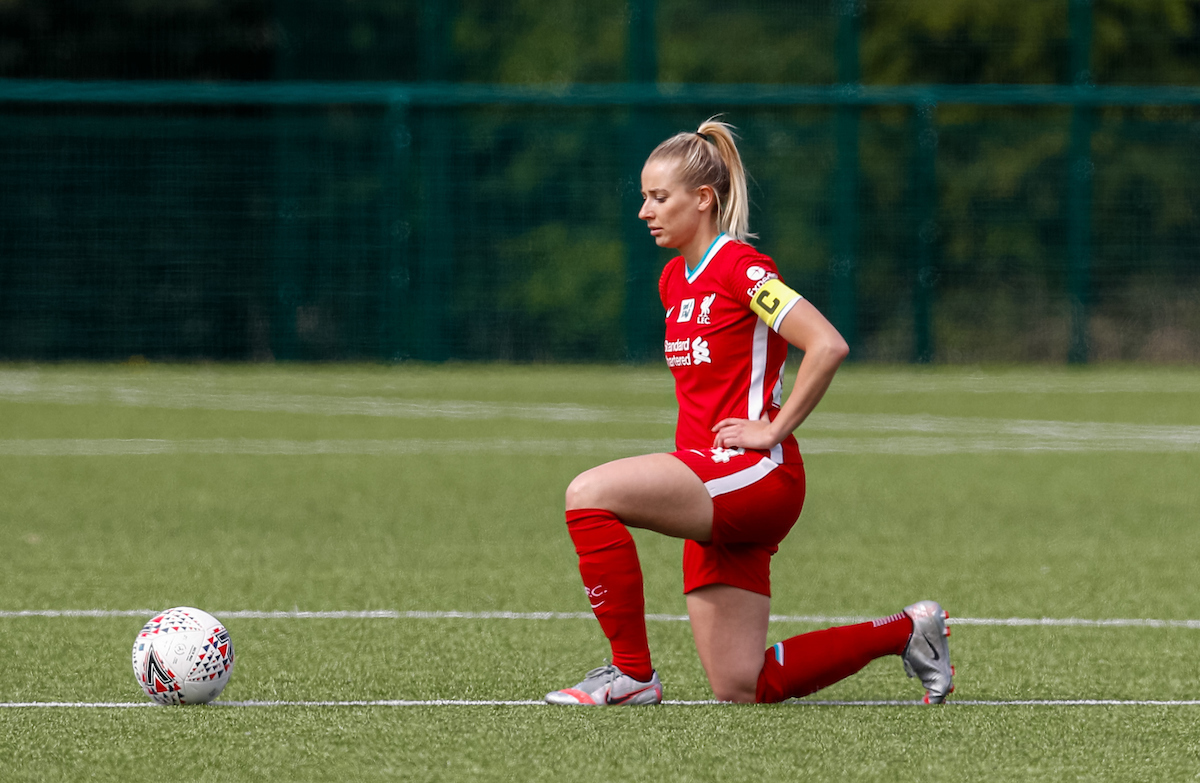 Then came Sunday.
On 77 minutes Gini Wijnaldum left the pitch wearing a Reds shirt for the last time. He embraced his manager, the backroom staff and the players before settling down in his seat. Ah, they had me again.
Gini is everything I love about football. Sure, you expect strikers to score goals and you expect defenders to stop them – there are stats for things like that, but how the hell do you quantify Gini Wijnaldum?
How do you compute his ability to take a ball on the shin with four lads around him and still find space for a pass? How can you put a number on just how he helps his team? That's what I love about the game. The unfathomable nature of it.
If there's a better player at holding up the ball I'd like to see him.
There's a story about Ray Kennedy from his days at Arsenal. They'd just signed Jeff Blockley from Coventry and the defender faced his first training session with a certain amount of trepidation. Throwing the ball to Ray, his new coach told Blockley that his first task was to get the ball off him. Two minutes later his new teammates were in hysterics as the poor lad chased and harried Ray all over the pitch, but never got close to the ball.
He'd have struggled with Gini Wijnaldum too.
Like Kennedy before him, he too has a North East connection and wore the number five shirt. He too is an elegant player who loves an important goal.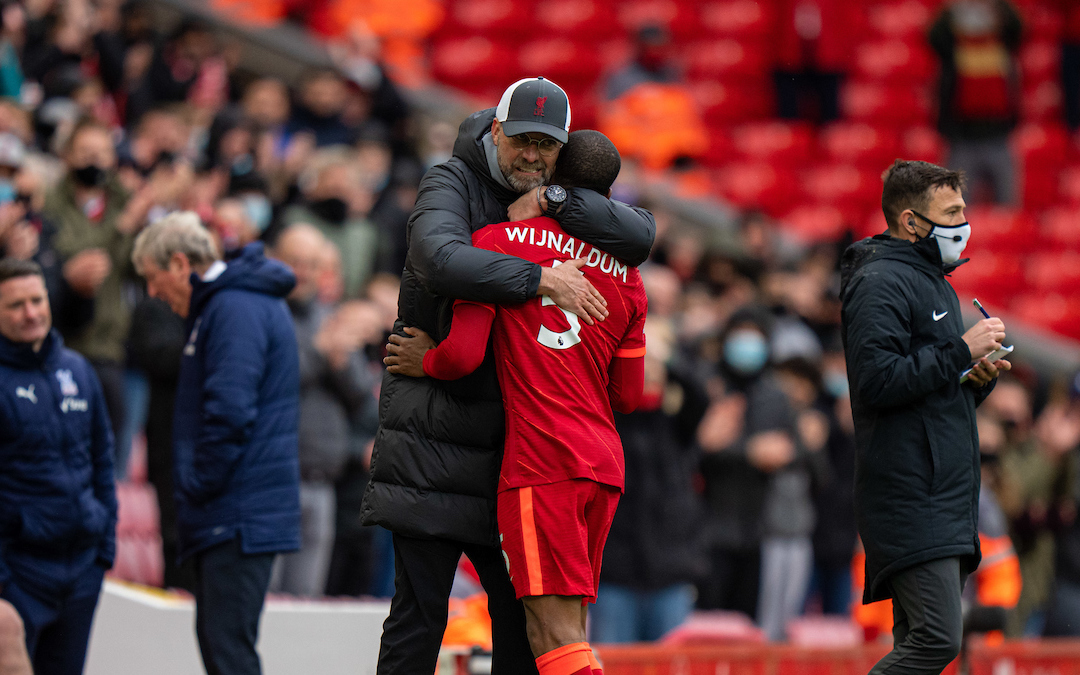 You've got to laugh really. The thing everyone banged on about was the Dutchman's lack of away goals. Wijnaldum scored 11 times at Newcastle with all of them coming at St James Park. He took his time for us too and then he finally knocked one in at the Olympic Stadium, Rome in the semi-final of the Champions League. It's the goal that took us to Kyiv. It's like he was waiting around for the biggest game possible before troubling the net.
He scored twice in the next semi final too. You may have seen them.
But it's not just the goals. They're quantifiable and we're not in it for that. There's the work Wijnaldum does. Others have slated him for it. He doesn't get assists and should score more but it's the protection of his defence, the covering of the full back and the front foot play when he's given the opportunity which sets him apart. He's one of those players who make you feel comfortable when he's got the ball.
It looks like he's heading for Barcelona rather than Bayern at the time of writing. His signature isn't as coveted by some of the Barca fans I read on social media. They're concerned that both he and Aguero are backwards steps for 'past-it' footballers, but Gini Wijnaldum is only leaving because of his age, not an ill-perceived lack of talent. Maybe they read metrics too rather than admire the art of the role.
We can become too invested in our club. We can sulk when things don't go our way. We forget that it's the job of every other club to lessen our power. We can become entrenched in our own mindsets. We can ignore the rational arguments of others if they contradict or even disprove our own, but we can also love the moments and players that make it special.
Football is fun. Gini Wijnaldum makes football look fun even though his job is incredibly complicated and his audience is not always sympathetic.
I'm no admirer of his new club but I hope he does well. He'll be missed here and, hopefully, remembered fondly by all.
He's definitely in the cooler cousin bracket.
---
Recent Posts: