Leanne Prescott writes about this mad season and how the latest twist has seen Liverpool looking like they still have top four to play for…
THEY say it's the hope that kills you.
Liverpool have improved, somehow unbeaten in their last six in the league with four wins and two draws, but we're still paying for the horrors of January and February. The draws against West Brom and Newcastle, the home defeats to Burnley and Brighton. It has been far from pretty.
Let's not sugar coat it; the season in general has been an almighty slog. It has been filled with adversity, crippled by injuries, and compounded by the loss of the imperious Anfield record. But the slog isn't just down to the problems on the pitch, nor is it the selfish frustrations of someone whose team have had a poor season, but the feelings of a fan who misses football. Real football.
The last few months have seen the reality laid bare. Football without fans is nothing. It isn't emotional. It isn't soulful. It isn't 54,000 strangers coming together as one for the 90 minutes ahead. It is going to the circus and not seeing clowns, as Cristiano Ronaldo put. Going to the garden centre and not seeing flowers. It is, for all intents and purposes, a bit crap.
Those football players miss us as much as we miss them and having 10,000 back for the final day will feel like Christmas for us all. There may well be a job to do now, too.
Had you asked me what the odds of Liverpool finishing in the top four were after Leicester's win over a weakened Manchester United team, I'd have begrudgingly admitted they were all but gone. You sit down, let it sink in, and it eventually does.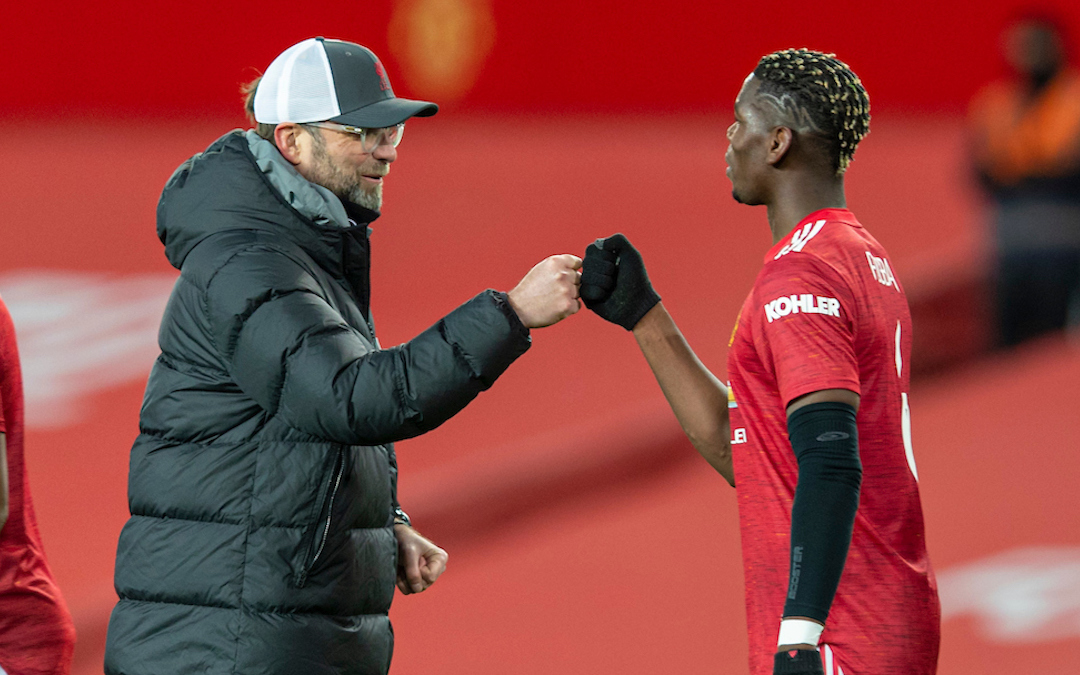 And then, as football so often does, just when you think you're out, it pulls you back in.
Arsenal had a word and we are back doing this dance again. Grabbing calculators and working out permutations. Dissecting the possible from the impossible.
With a handful of games left to play, The Reds have their destiny in their own hands again.
Liverpool head to Old Trafford seven points behind Chelsea and a further two from Leicester, with two games in hand and both teams still to play one another.
In the aftermath of the 2-0 win against Southampton, Thiago Alcantara said the door to top four was closed, but that the window was still open.
What The Reds must do now though, is ensure they accept the gift.
So often this season when results have gone our way, we've been the ones to keep ourselves from making headway. Leeds, Fulham, Chelsea and Everton, all opportunities to make ground not taken.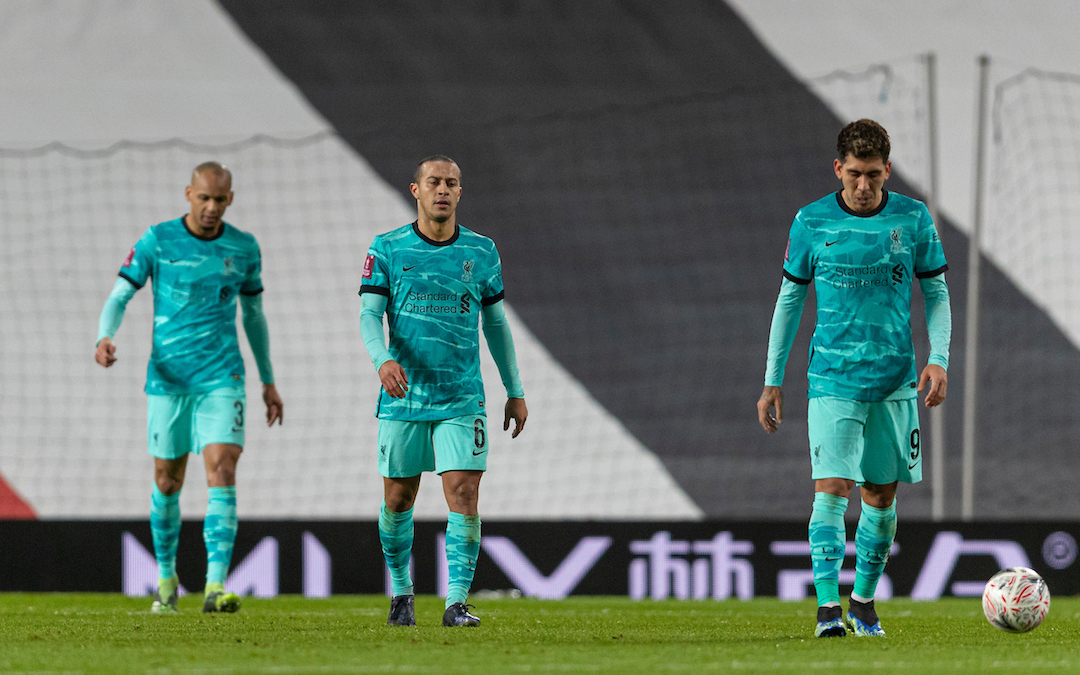 There are reasons, of course, the biggest of which is the continued changes to the lineup caused by injury, but there is no denying Liverpool simply haven't been good enough at times.
Inconsistency rather than intensity has been the identity in the vital moments, and collectively we've not seen enough initiative or drive from a team with so much on the line. And yet, they currently sit as the most in-form team in the Premier League. It's weird how perceptions work, isn't it? The mood has been pretty bleak, but the reality and form says different.
Maybe it is those two draws against Leeds and Newcastle that felt like defeats. Whatever the case, Liverpool have been given a lifeline and need to seize it. Jurgen Klopp will know there is no room for fault, no stone to be left unturned. The job will likely require four wins and Liverpool to be perfect if they're going to get in through the window.
It starts with Old Trafford and no Ozan Kabak, a chance to lay a marker before three teams currently in the bottom half. The dross have posed a problem at times, but the fixtures favour The Reds. Do so, and this slog of a season becomes a little less crap.
The Reds have a chance to get in a door we all thought was slammed shut.
Now we do the dance and hope again.
---
"It's a big game for Liverpool. It will show how much they believe that they can go on this run… have they got the stomach for this fight, have they got the belief."

🎥 The Preview Show: Manchester United | #TAWVideo

👉https://t.co/oaOWcUzrlr 👈 pic.twitter.com/wFUKkEwP27

— The Anfield Wrap (@TheAnfieldWrap) May 13, 2021
Recent Posts: