Rob Gutmann's preview ahead of Liverpool v Southampton at Anfield, as hopes of a Champions League place continue to dwindle…
I DON'T think we'll ever forget this season, however much we'd like to.
It was damaged goods by the end of January and all but moribund after Champions League elimination a few weeks ago. 
We began to tell ourselves that Champions League qualification would represent a level of redemption but even that now feels like a pipe dream. Let's call this as it is – Liverpool are in a slide, and it's a free fall that has become so deeply rooted that simply wishing for the campaign to be over so that we can reset over the summer is a notion of hope more than expectation.
I'm clinging to one thing, and that is that the surreal calamity of a season that we have endured will ultimately be shown to be a factor of one big element alone – games without fans.
It surely follows that the team with the world's most legendary and supportive crowd would suffer by the greatest margin, stripped of their '12th man'?
Am I overstating the power of Anfield? Sometimes, as southern away fans are keen to point out, it can be too calm. 'Library' like, even. Yet, when it matters, Anfield always 'turns up'. It is really hard to see how we, as a collective, in that ground would have allowed one of the greatest Liverpool teams of all time to lose six straight times in front of us.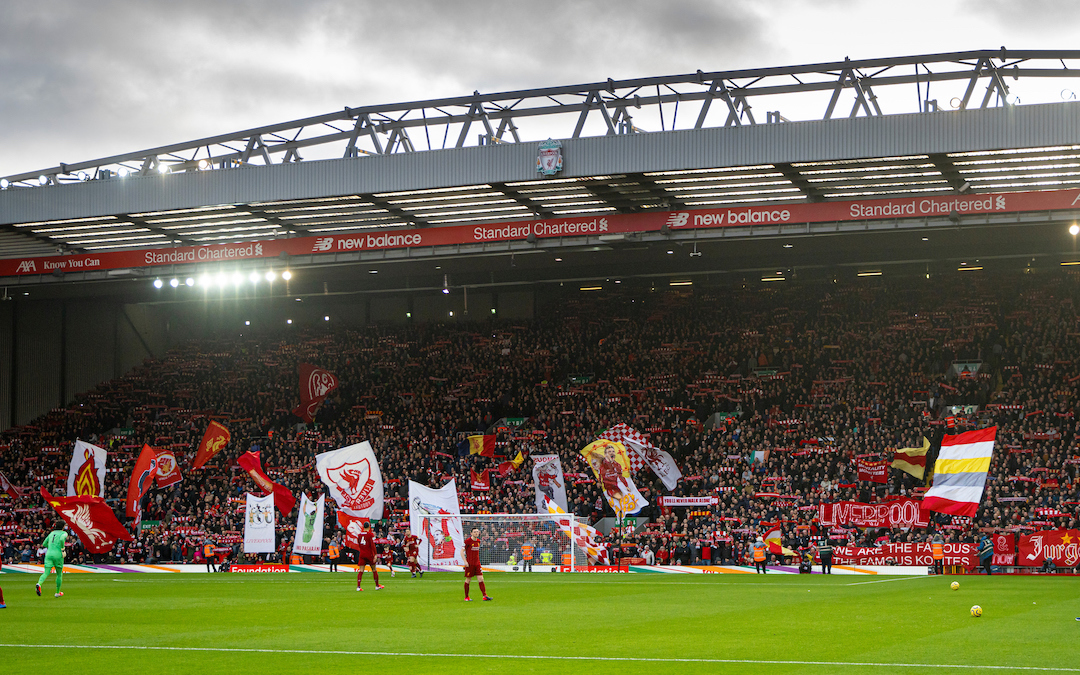 Football at its high levels is a game of fine margins. It's a cliche for a reason. This has been a season of fine lines for Liverpool. Narrow defeats, conceding late goals, being knocked by the 'injustices' of VAR decisions and at times a catastrophic injury list, are all setbacks that would have at least been mitigated by a Liverpool crowd that has always understood its responsibilities to the team, by rising to its task.
At key points this term there have been sliding doors moments. At virtually every juncture they have lead to The Reds taking a wrong turn.
We have cursed our luck all season and rightly so. What could go wrong did go wrong, but it is luck that could yet facilitate Liverpool ending this tragicomic season on something very much resembling a high.
I really don't think we will qualify for the Champions League. There are very few games left for Liverpool to find the form to win enough games to make that happen. Well, that's what it feels like. Weirdly though, the paucity of games yet to play maybe our only hope. It would just require two match days where results swung our way for things to dramatically change.
In short, a little bit of bleeding luck could sort us right out.
This weekend is a case in point. I'm going to be bedding in to watch Manchester City play Chelsea at 5.30pm Saturday tea time. If those fucking financial doping cunts – whoops, did I say that out loud? – should lower themselves to doing us a favour and beat Chelsea (oh, and by the way, win themselves our title in the process) then the late kick off against Southampton suddenly gets interesting.
If, heaven for fend, we actually win, then our gap to Chelsea in that crucial fourth spot would be just four points with a game in hand. After that it's a straight shootout. Our lucky hand vs theirs. We've had no joy this season, they're due a kick in the balls.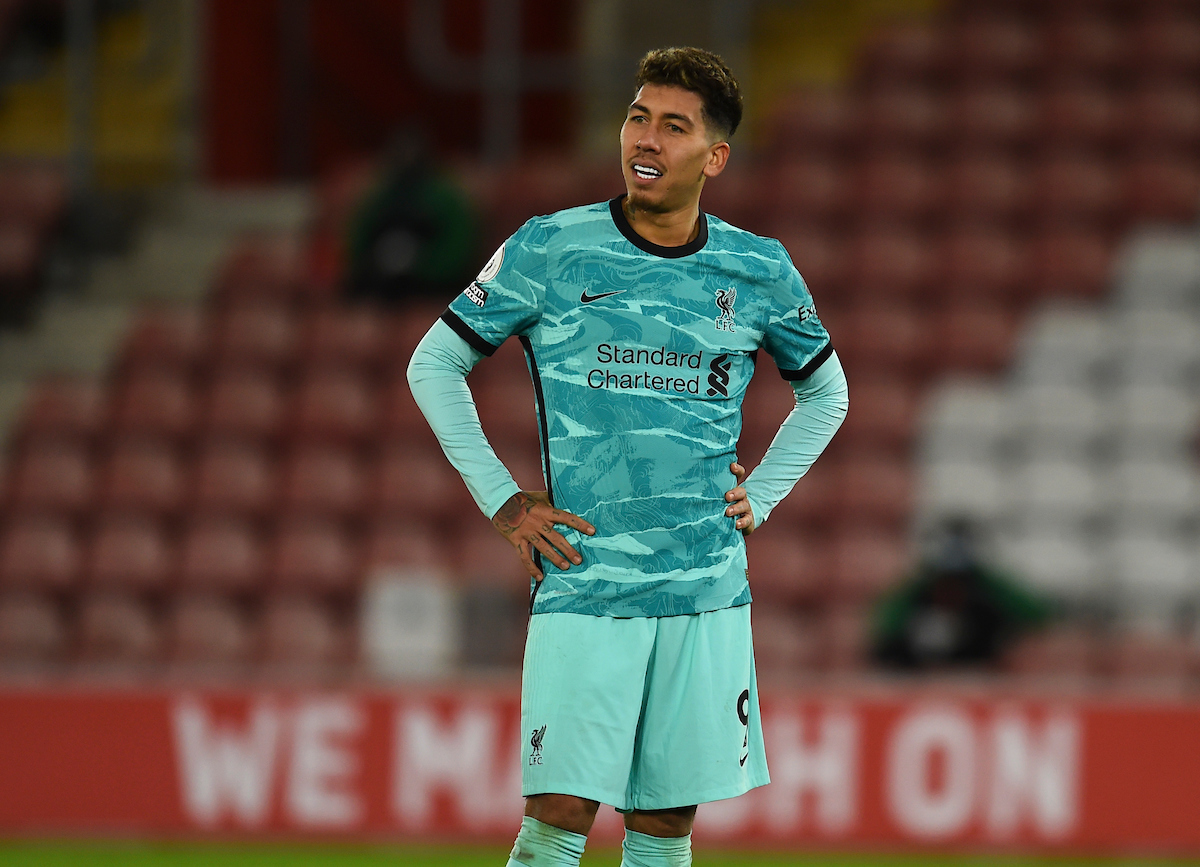 Given the shit fest we've endured it's hard to see the dice simply falling our way, but it's tantalising to recognise that at this very late stage in the campaign that this is all it really takes.
The team Klopp will pick? His luckiest generals. Probably the lads he'd readied to face Manchester United before the apocalypse. 
Im saying he'll go with that side. I'm simply not arsed with where Southampton's heads are right now. They are not in our class and yet we are so mentally fragile at the moment that we may unwittingly choose to masochistically let them defecate all over us. Hopefully not though, eh?
Here's to the lads who brought so much joy to our hearts and made us so proud. Their wilderness year we are so ready to forgive.
Dig deep boys, stiffen those sinews, and when the green finally gets rubbed your way, be ready to pounce.
We may yet get to have a party, of sorts.
Predicted 11: Alisson; Trent, Phillips, Kabak, Robertson; Fabinho, Milner, Thiago; Salah, Firmino, Mane
---
"There's evidence that we've been really good just not quite good enough."

"We've got five games and hopefully with some consistency it's a positive memory going forward."

🗣 Liverpool v Southampton: The Team Talk | #NewPodcast | #LFC

Subscribe 👉 https://t.co/oaOWcUzrlr pic.twitter.com/ekt0Ls6E9T

— The Anfield Wrap (@TheAnfieldWrap) May 7, 2021
Recent Posts: