Liverpool are 90 minutes away from saving their season, and Leanne Prescott looks ahead to a game made crucial by The Reds' return to form…
ANOTHER job well done, Reds. Semi final down, one more to go.
For the first time since February, Liverpool are back in the top four. At long last and just in time, with our destiny in our own hands.
Now to Anfield with 10,000 supporters back in place, and a final three points to deliver. This season of seasons, of pain, suffering, circumstance and graft, just 90 minutes away from salvation.
In the midst of it all, with everything that has been thrown at this side, the most unlikely of heroes have emerged. The last week has been a true testament to how football can produce the most extreme of moments.
The goalkeeper scores a worldie in injury time at West Brom. The centre back that had one foot out the door in the summer drags you over the line against Burnley. The man who's suffered more injuries than most reminds us of how good he can be to improve the goal difference.
All their firsts of the season, but how big they could prove to be.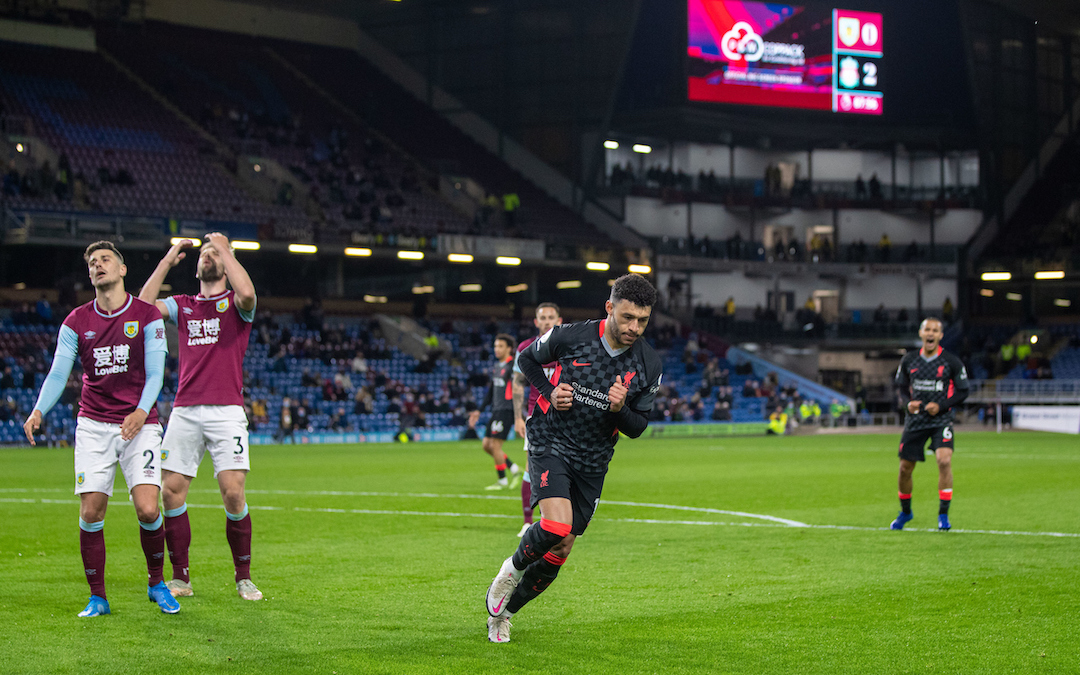 Despite losing the majority of the spine that won the league last season, dealing with setback after setback while navigating this relentless season, Liverpool have hauled themselves back into it.
They have fought the good fight, finding form at the vital moment, nine games unbeaten and grinding out results however necessary just like they did last term. It's not pretty, nor does it need to be at this stage. This is all about getting the job done and this team's ability to do so in the face of it all only reinforces their resilience.
Few have embodied that more than Nat Phillips. A campaign epitomised by fight, graft and desire, he has shown all of that in spades; a man who came in from the cold, one game away from delivering the biggest gift of all.
This season has asked a lot from an inexperienced centre-back duo and seeing the impact on Manchester United's defence in the absence of Harry Maguire while Rhys Williams, who spent last season in the National League, lines up for the Champions tells you how much of a task this has been.
There have been nerves, understandably so, and last night was no different. Chris Wood caused problems and the centre backs created their own, but ultimately it was a game that typified the character of the man and this football club: never give up.
Phillips battled his way through moments and exceeded all expectations this season. Set for Swansea last autumn, now immersed in the heart of defence, winning headers and putting out fires.
He scores an unlucky own goal against United, before creating one at the other end. Last night, he endured a tough start, but then scored at one end and saved us at the other again. A toss up with Thiago Alcantara, who continues to look the absolute business in midfield, but still a worthy man of the match for me.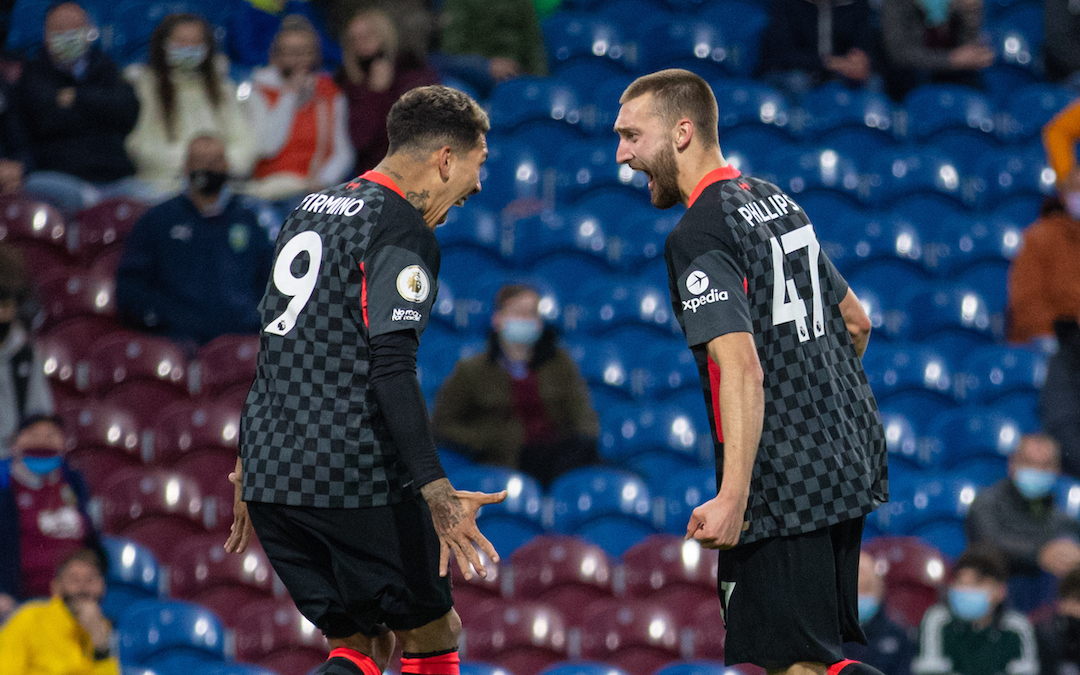 The game belonged to him, putting his body on the line repeatedly and making more tackles, clearances and blocks than any other player. Another night to remember in a season of them as Liverpool's unlikely star. His is the kind of story everyone loves in football: on loan last season, destined to leave, now helping claw The Reds over the line.
Regardless of what happens in the future, you couldn't have asked for more from Nat Phillips this season. Win on Sunday and he will have played a key role in restoring the club to its rightful place.
Saying top four is the definition of a successful campaign may be hard to accept for some, but Jurgen Klopp's assertion that it would rank among his biggest achievements as Liverpool manager emphasises the scale of the challenges faced. Look no further than the celebrations at The Hawthorns to understand what it means.
Now, to finish the job.
One more 90 minutes, one final challenge, cheered on by the lucky 10,000 who will make the noise of 50,000 and be desperate to roar them home. An emotional moment and some much-needed light at the end of the tunnel.
Once more unto the breach, Reds. There's another game to be won.
---
"The permutations seem dead simple now. Just win."

"Klopp has had to manage them during that dark period where we were getting battered every week. In the context of everything, they've done unbelievably to be in this position."

👉https://t.co/oaOWcUzrlr👈 pic.twitter.com/xqUvHDshqS

— The Anfield Wrap (@TheAnfieldWrap) May 20, 2021
Recent Posts: