Rob Gutmann's preview ahead of Burnley v Liverpool at Turf Moor, with The Reds knowing that two wins should secure a top four spot…
FOR so much of this season it has been so hard for us as Liverpool supporters to allow ourselves to enjoy very much at all. It has been a very chastening campaign.
That so much of the joy had been stripped from the entire enterprise was never more apparent than after the recent win over Southampton. No one really knew what to make of it. Three points is always good but there was a sense that it wasn't a forerunner to anything. Everything these days just seemed to mean, well, less.
Then Liverpool went to the home of Manchester United and thumped them. Then Alisson Becker became the first goalie ever to score for LFC and sent us all wild with delight as he simultaneously won the game and reanimated our quest for Champions League qualification. Finally we have woken up. Finally we have a sense of purpose again. 
Liverpool's situation has been pretty binary since the week in which points were dropped so disappointingly against Leeds and Newcastle. It became clear then that little short of five straight wins would suffice to see Liverpool back in next season's Champions League competition. Three down two to go. 
It remains eminently possible that a win and a draw could yet be enough, but beating Burnley tonight would improve prospects of ultimate success no end.
My lifelong best mate Giulio who has sat next to me at Anfield for four decades has always amused us both with what's become his schtick about how our next game is the most important game in Liverpool's history. I haven't spoken to him yet about Burnley but I know he'll be muttering to himself somewhere about how there's never been a bigger game, ever, for LFC.
Giulio's semi-serious theory is based upon the principle of a journey of a thousand miles beginning with a single step. LFC's story is about an eternal quest to reach promised lands. We've reached these destinations several times over the course of time.
It was only a year ago that we last visited our Jerusalem. But, once you've 'visited' and left, and we very much are not in promised land territory any longer, then the prized location so quickly becomes a speck on a far horizon. And so, the quest must begin again.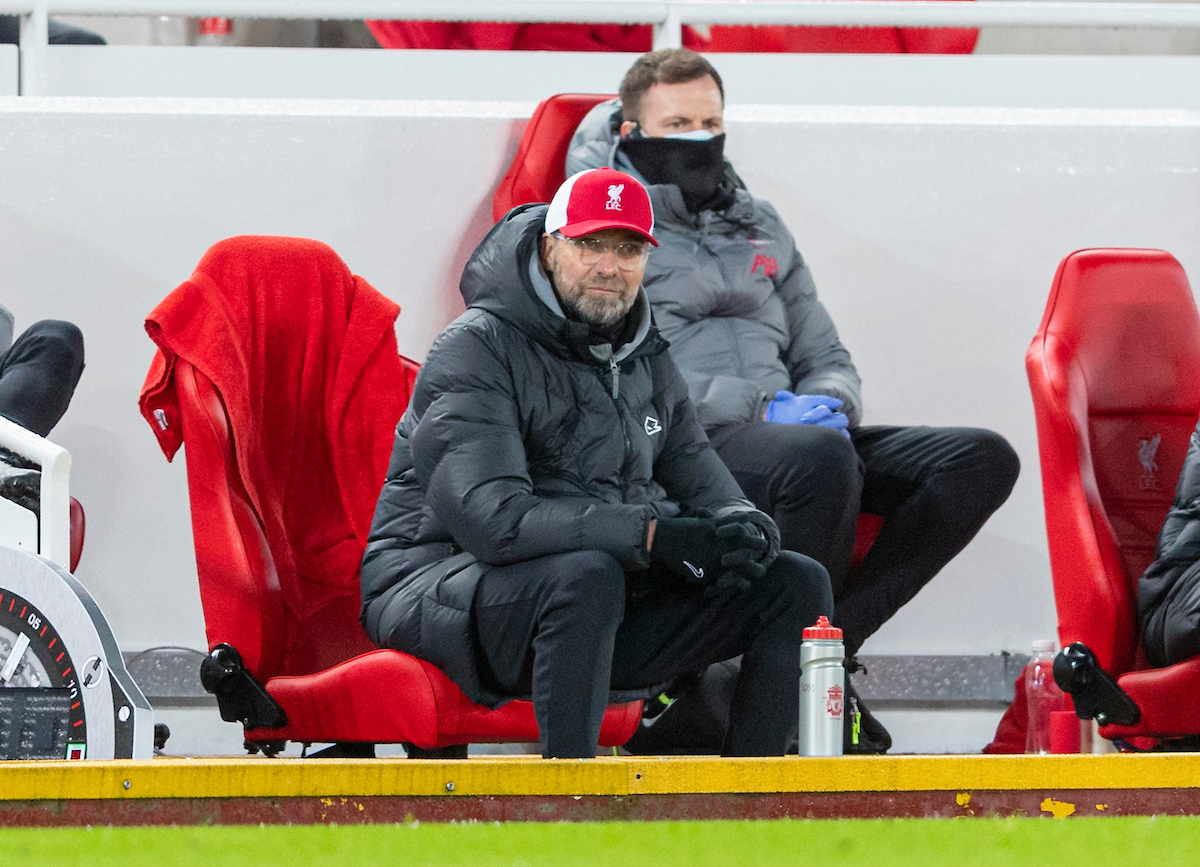 If Liverpool win tonight it puts us on the brink of Champions League qualification. If Liverpool qualify for the Champions League, Liverpool then very much become a Champions League team. Champions League teams win Champions Leagues. Champions League teams become champions. If Liverpool beat Burnley, everything is possible.
Burnley have had a crap season and aren't playing well at all. They've lost five of their last seven in the Premier League including most recently a 4-0 trouncing by Leeds.
Burnley will welcome their fans back into Turf Moor for the first time in a long time and will not want to just be making up the numbers at their own party. At their best Sean Dyche's team are an aggressive, physical, rambunctious side to play against. I suspect we're more likely to see this incarnation of Burnley than the supine version that has flirted with relegation throughout this campaign.
Simply put, the less low-blocky Burnley are, the better it will be for Liverpool. If the home side are to carry their threat to Liverpool it will likely be aerial in nature. This will surely suit our lovely big Nat Phillips. If all Liverpool centre backs were fit it's hard to see Nat making the cut for tonight's game and yet it's hard to view any other Liverpool defender (bar Virgil van Dijk) being better suited to the challenge in front of us.
Jurgen Klopp is unlikely to make many changes for Burnley. Mainly because he doesn't have the fit options available to make them. I think Gini Wijnaldum for Curtis Jones will be the only difference in selection from the West Brom victory.
Burnley away on a Wednesday night in May then, the biggest game in our history. All we're asking for is the three points then, boys.
The prospect of Crystal Palace at Anfield on Sunday being even greater still. 
Predicted 11: Alisson; Trent, Williams R, Phillips, Robertson; Fabinho, Wijnaldum, Thiago; Salah, Firmino, Mane
---
"I can't wait to have you all back…"

A Klopp interview, a win at Old Trafford and the goalie scoring the winner 💥

It's been quite the week…🔊 pic.twitter.com/xYWNGjulI6

— The Anfield Wrap (@TheAnfieldWrap) May 19, 2021
Recent Posts: