Martin Fitzgerald offers up his player ratings after Real Madrid 3 Liverpool 1 in the Champions League at The Estadio Alfredo Di Stefano…
POOR that Reds, and on reflection we're lucky they're not out of sight yet.
Here's your ratings…
Alisson : 5
Not great for either of the goals. They're not necessarily what you'd call mistakes but they're definitely not saves either.
Trent : 5.5
Dreadful first half, particularly his assist for their second. Fair play to him though, had a much better second half, tried to get us going and called the linesman a prick.
Phillips : 5
Alternated between looking comfortable at this level, woefully exposed, and everything in between. Does his best but he wasn't quite at the level required tonight.
Would win my heart forever if he headbutts Zidane in the second leg after scoring the winner.
Kabak : 5
Again, veered from calm to chaos – sometimes in the same movement.
Robertson : 5.5
Thought he was solid enough but our left-hand side is a series of dead ends at the moment.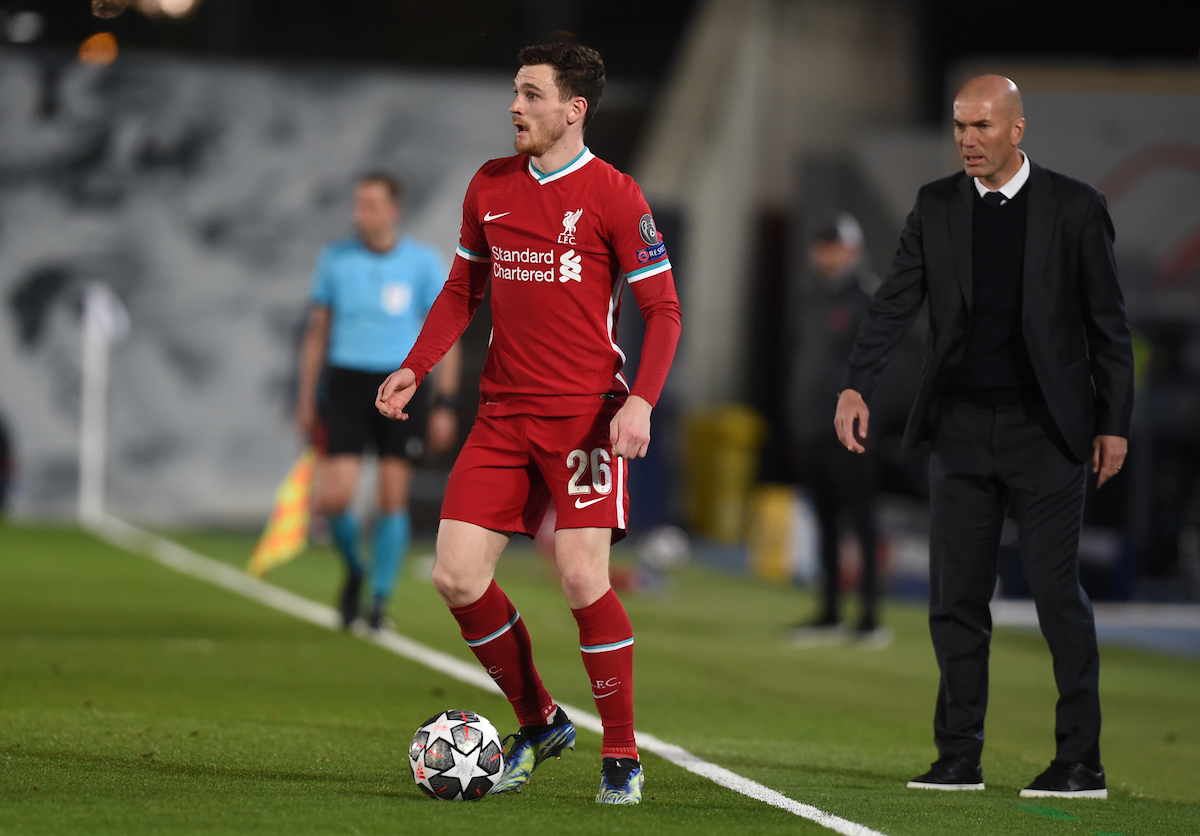 Nabs : 4
Wasn't in the game at all and got taken off because he was either injured, shite, or both.
Fabinho : 5
Below the standard he's set in the last few games and I lost count of the amount of times he gave it away in the first half. Not sure that midfield three suited him tonight.
Gini : 5
Got better as the game went on, by which I mean he was fucking dreadful in the first half and wasn't quite as bad in the second.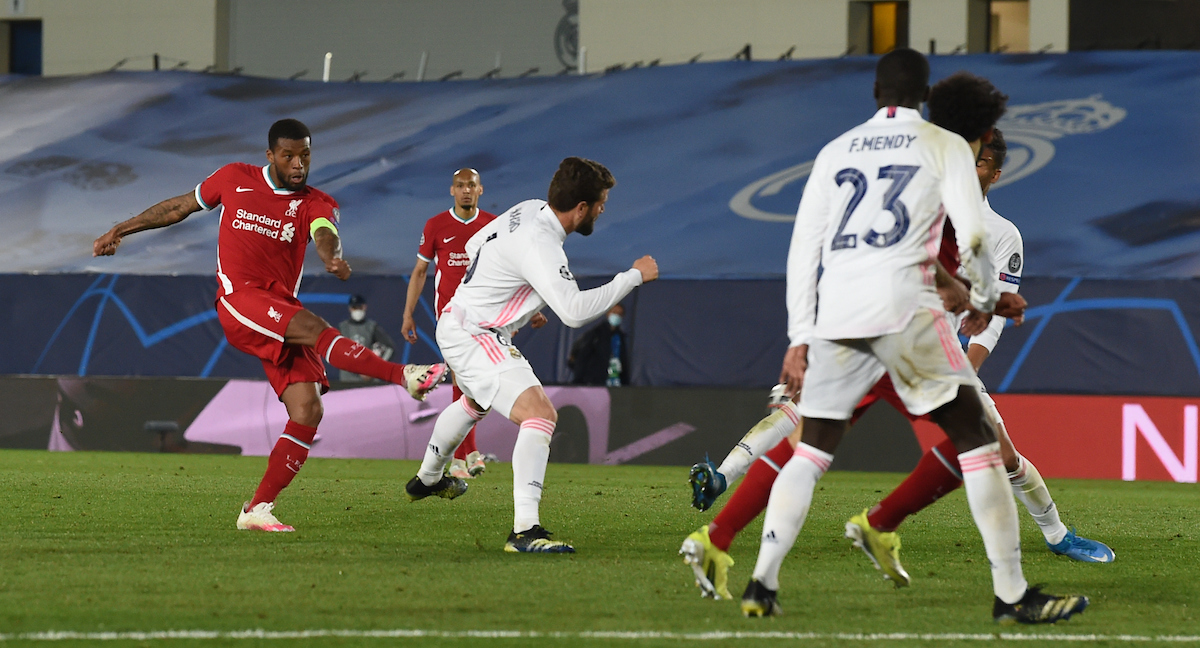 Mane : 4
Nothing's going for him at all and he's endlessly running into players like one of them Rugby perverts.
Jota : 5
Barely got a touch in the first half and, his fortunate assist aside, didn't do much better in the second.
Mo : 6
Without being great, probably our best player on the night.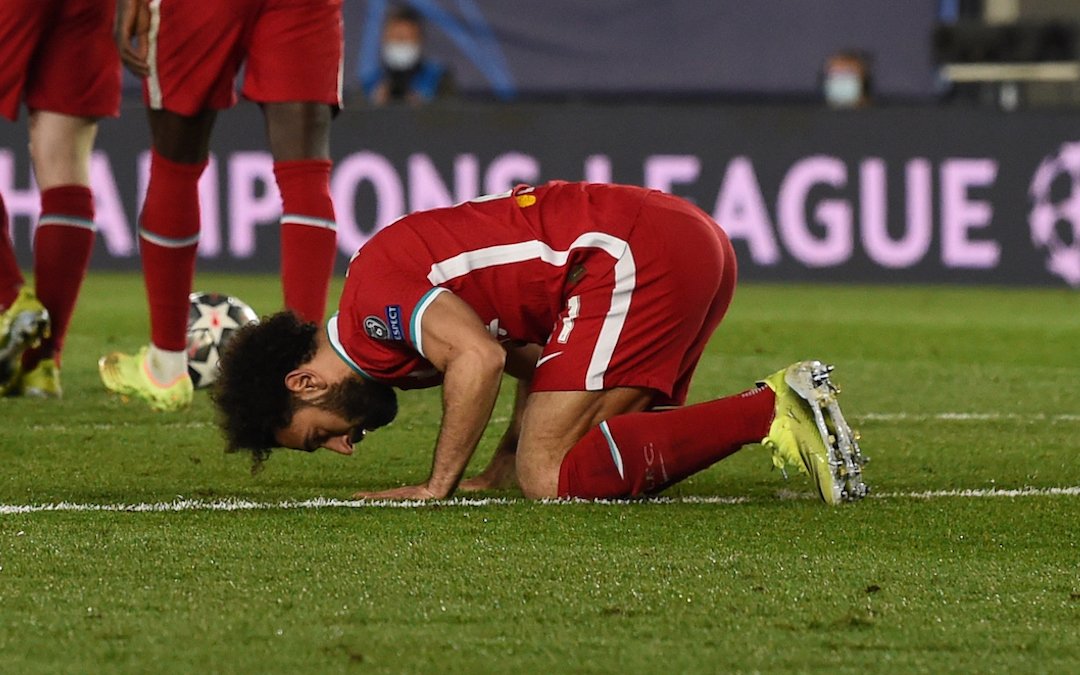 SUBS
Thiago : 5.5
Extra mark for running to get the ball out the net and not being Naby Keita.
Firminio : 5
Came on with all the urgency of someone who thinks we'll definitely win the second leg 6-0.
Shaq : 5
Came on with all the embarrassment of someone whose hair is having an ongoing competition with his body as to which looks the weirdest.
---
"With no crowds, is this version of this Liverpool side good enough to not concede to Madrid at home, I'm not so sure."

🗣 Madrid 3-1 Liverpool | The Post-Match Show | #NewPodcast | #LFC

Subscribe to Listen:
👉https://t.co/oaOWcUzrlr👈 pic.twitter.com/Hn90pTCbBL

— The Anfield Wrap (@TheAnfieldWrap) April 6, 2021
Recent Posts: