Martin Fitzgerald

offers up his player ratings after

Liverpool 1 Newcastle United 1

in the Premier League at Anfield…

WE had more shots there than when we beat Palace 7-0.

They put Jonjo Shelvey at centre half, which is the maddest thing I've seen since Jonjo Shelvey playing midfield.

That guy they keep locked up in Stockley Park, who's obviously got Stockholm Syndrome by now, even gave us a mad one in extra time.

So did we get three points?

Did we fuck.

This season, Reds. Honestly, I think I preferred it when that gang of cunts got together to save football.

At least I was annoyed at the right people then.

Here's your ratings…
Alisson: 7
Made a few regulation saves, mostly topped up his tan, and then spent the last five minutes thinking "what the fuck's going on here, Reds?"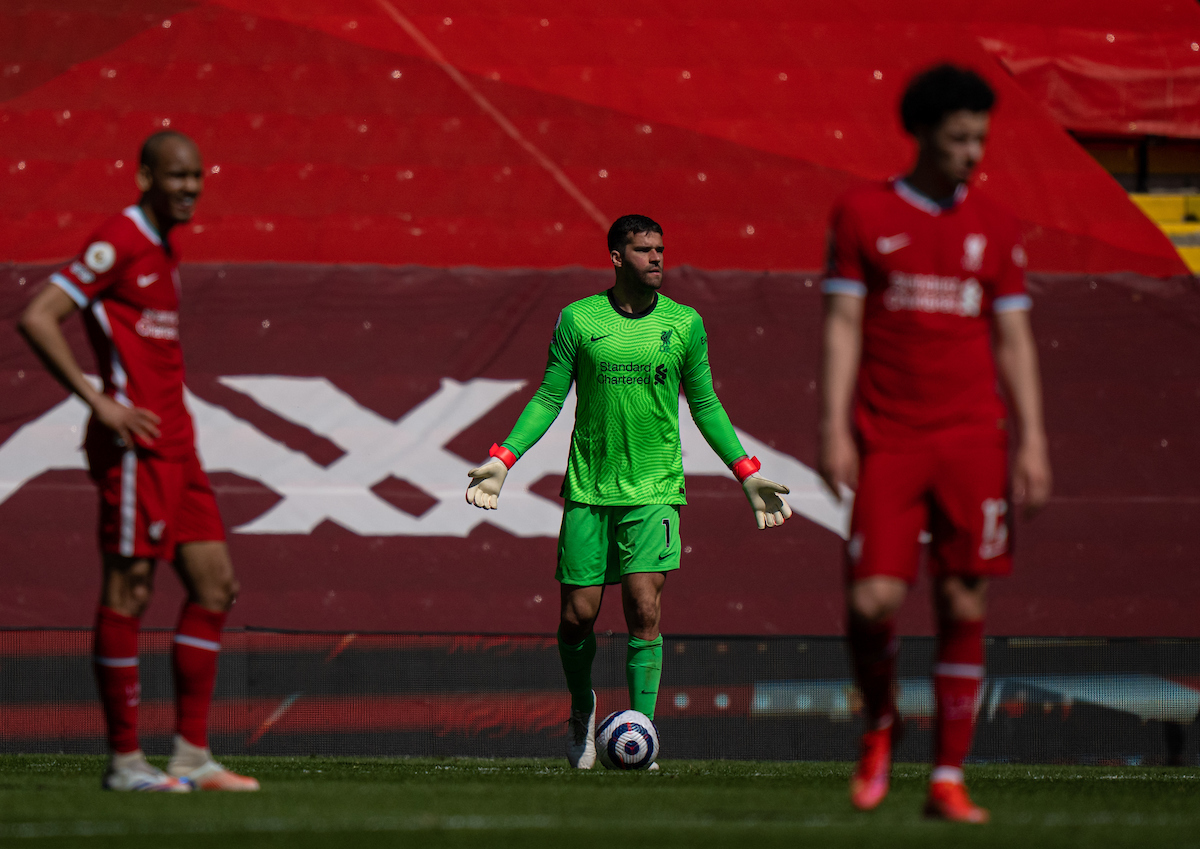 Trent: 5
A couple of shots on goal but other than that he barely broke into a sweat and spent most of the game watching our strikers have a competition to see who could miss the easiest chance.
They all won.
Fabs: 5
Can we just stop playing him there?
The midfield basically doesn't exist as a defensive entity without him and we miss his vertical passes forward.
Saying that, I did enjoy his "immovable object versus an unstoppable force" tackle against Saint-Maximin.
He's definitely ended that debate and, if there's any justice, he'll pick up the Nobel Prize for Physics.
Kabs: 6.5
The busier of the two centre halves and mostly did alright considering he got booked so early and still doesn't know whether his move will be permanent or he's just having a really weird holiday.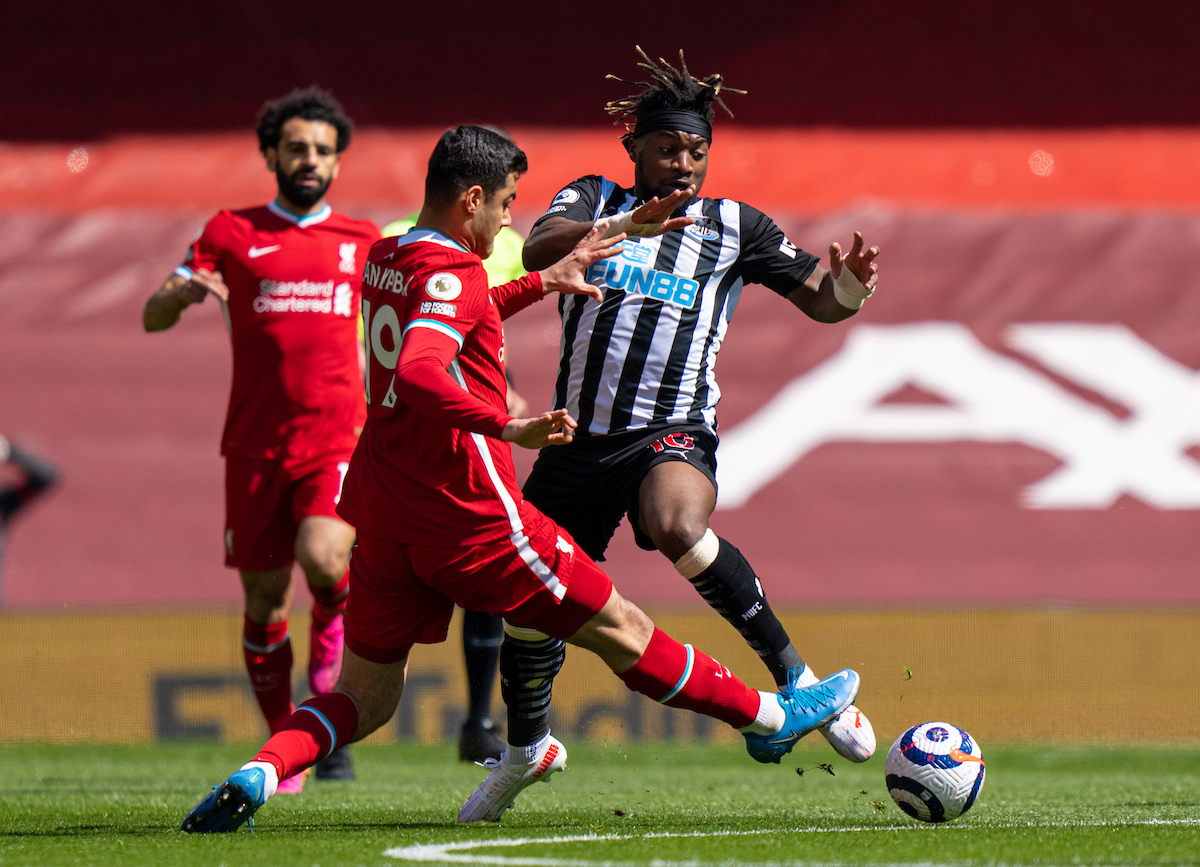 Robertson: 5
Talking of holidays, he needs a big one. Just him and the wife. Maybe a hat.
Gini: 5
Not really offering anything at the moment.
Thiago: 6.5
The best of our "midfield" and did his best to get us going forward.
His lay off for Trent's volley will probably win Match of The Day's Top 10 Assists That Didn't Turn Out To Be Assists After All when they reach the bottom of that particular barrel.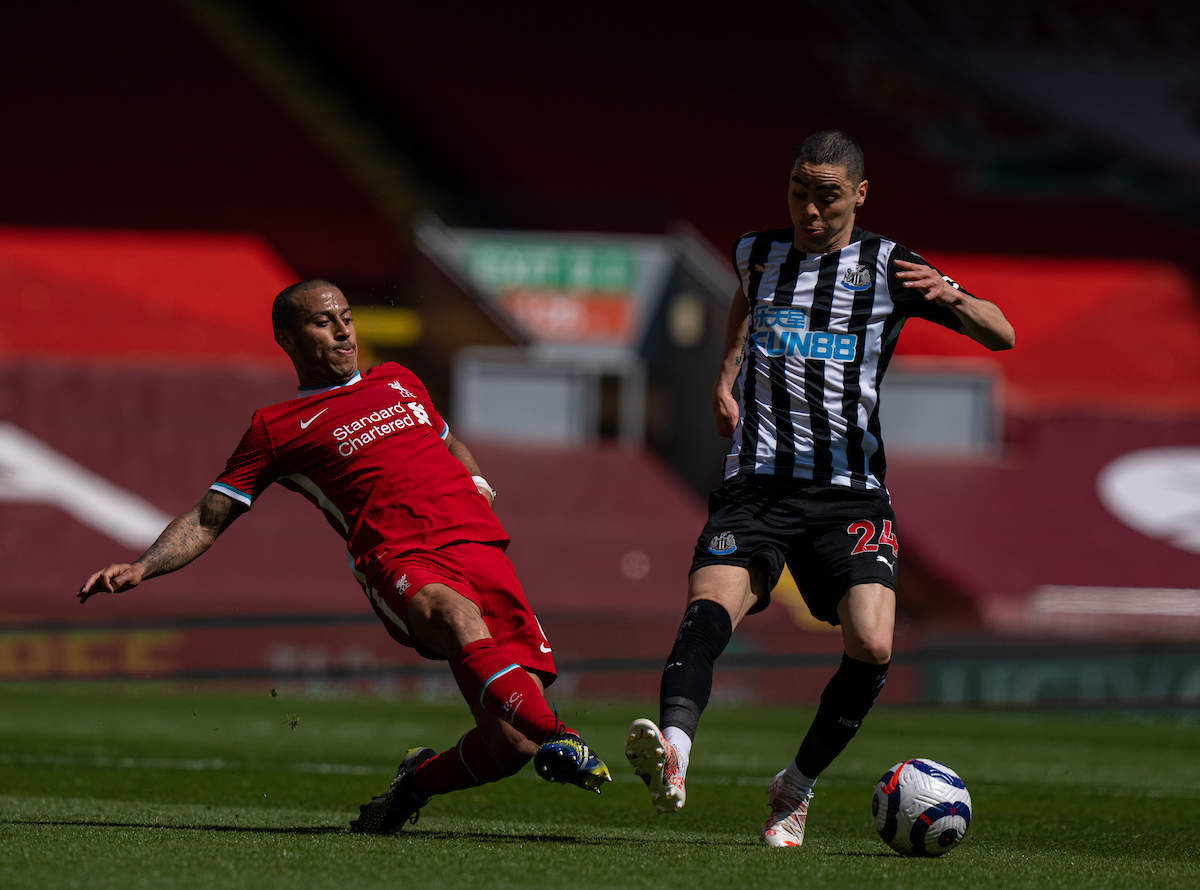 Mane: 4
Fucking hell mate, what's happened?
Jota: 5
Does loads of things well but has lost his touch in front of goal and hasn't scored in four now.
We looked less threatening when he went off, by which I mean we missed fewer chances.
Firmino: 6
Did OK and set up a few decent chances from deep only to see them wasted. On another day we're purring about some of his play but today I was want someone like their lad who's basically shit but just puts the ball in the back of the net.
When he did take matters into his own hands the results were depressingly predictable from someone who's only scored once in the league in 2021.
Salah: 6.5
The check side for his goal will probably win Shot of the Championship at The Crucible.
Other than that, he was wasteful and a little too nonchalant at times, particularly in the first half.
SUBS
Milner: 5
McManaman kept saying that sub shored things up. Which is why he's not called Saint-McManaman.
Jones: 5
Showed a few nice touches but had an opportunity to keep possession at the end when it was 1-0 and gave it away sloppily.
VAR – ESL – UEFA – BENT COPPERS: 0
Just put them all in a big fucking bin and let's get back to this being a game where people make mistakes, dickheads like me and you talk nonsense, and the venture capitalist perverts that demand total certainty can get into something else, like Kraftwerk.
---
"With us seemingly looking fluid throughout the game, you still kind of thought this is the perfect opportunity for Newcastle!"

🗣 Liverpool 1-1 Newcastle | The Post-Match Show | #NewPodcast | #LFC

Subscribe to Listen:
👉https://t.co/oaOWcUzrlr👈 pic.twitter.com/dI9MVX4qvS

— The Anfield Wrap (@TheAnfieldWrap) April 24, 2021
Recent Posts: