Liverpool looked like they were missing a few things against Real Madrid, but Leanne Prescott writes that top of that list is Jordan Henderson…
FOR most of this season, the Champions League has been something of a safe haven for Liverpool.
Despite wading through a frustrating patch of form in the league, The Reds have always found their voice in Europe.
On Tuesday, though, they were taught their own lesson.
In the wake of defeat at Kiev in 2018, the consensus was that Real Madrid were just that bit more streetwise. The same held true here.
Liverpool were as bad as the Spaniards were good; the masters of their own downfall on a night where everyone in red collectively failed to rise to the occasion. That's a damning indictment given its significance to the remainder of this season.
Indeed, it was a game personified by absence. Absence of a sustained attacking threat. Absence of identity and intensity. Absence of the press against a team as riddled with injuries as we are. Absence of all the things that make Liverpool, Liverpool.
Perhaps the biggest of them all: Jordan Henderson.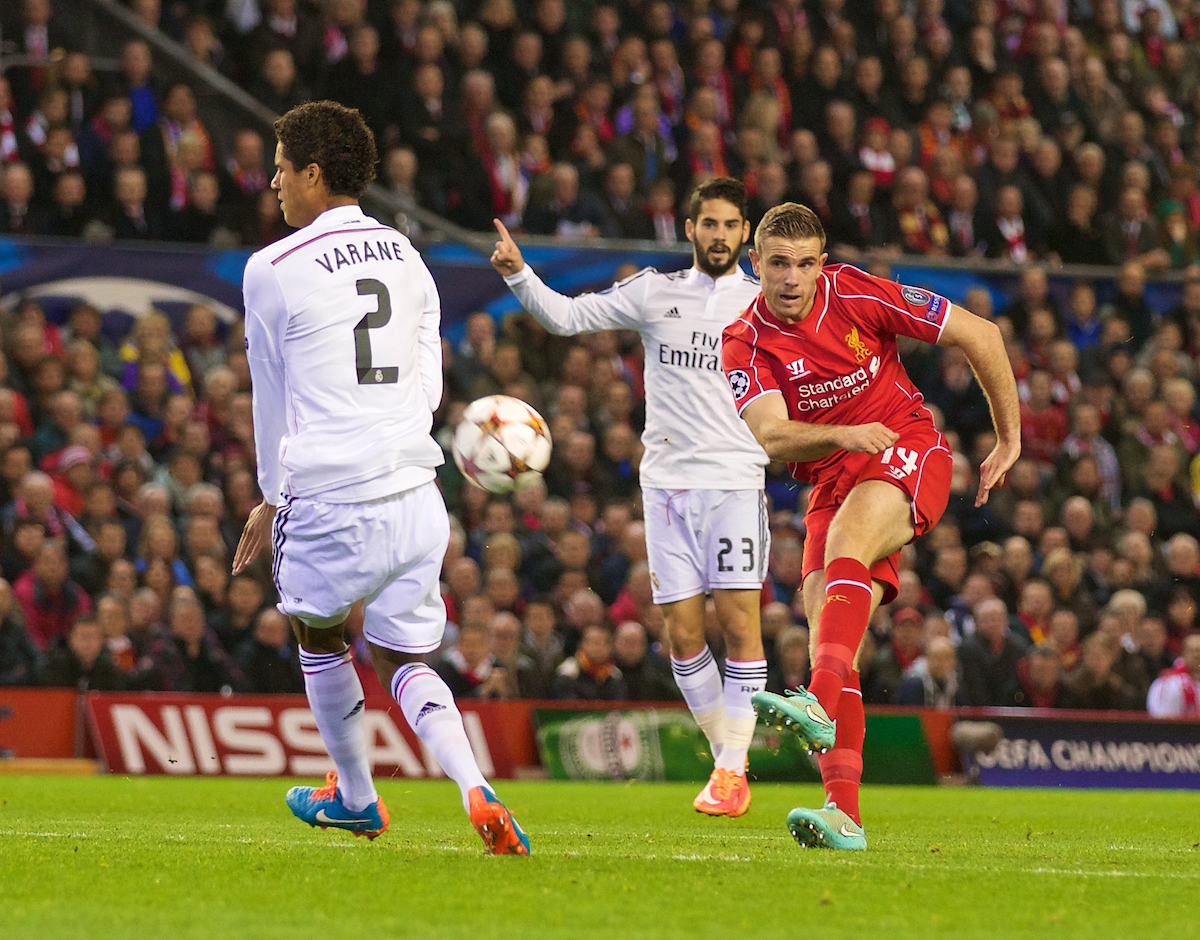 The midfield was one of the team's main strengths last term, helping to suffocate the opposition in their own six-yard-box but against Madrid, it was conspicuous by its absence.
It was an all too familiar tale of a pacey attack exposing the disastrous combination of no pressure on the ball and a high line, with Nat Phillips' shortcomings exposed by a lack of protection ahead of him.
Naby Keita was no more than a passenger, affording Toni Kroos all the time in the world off the ball, only to give it straight back when he eventually got on it, before being hauled off before half time.
Gini Wijnaldum looked like a player who's been running at full pelt all season as the minutes begin to catch up to him. Even Fabinho struggled to assert himself.
There was no semblance of control or composure; no tracking of runners; no dynamism going forward.
So often the engine in Jürgen Klopp's midfield, it is no coincidence that the usual intensity that has defined this team wasn't there without Henderson. Liverpool needed their captain dictating the tempo, pressing on the front foot and setting the standard. They needed that injection of pace into an otherwise laboured build-up play.
In a season of blows, losing Henderson for an extended period has been as tough a challenge as any this team has faced.
There are others in the side that get the headlines, but he is so often the one who knits it all together; the man doing the dirty work, tracking his runners, covering for the full backs and bringing that added sense of aggression and snide to the team. All factors that aren't always noticeable to the naked eye but are just as vital.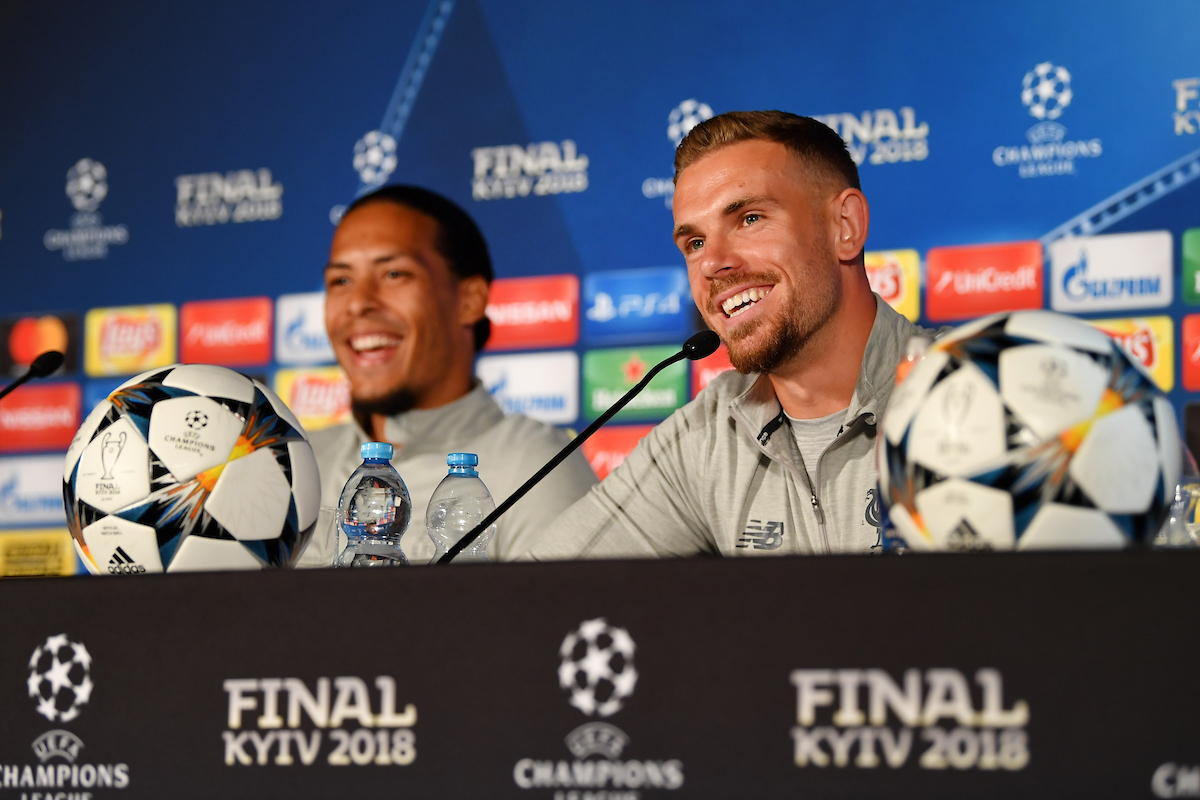 For a long period in his career, Henderson's hard work had gone unnoticed, but there is a reason managers and teammates are so quick to heap praise on his shoulders. They recognise his role and understand his importance.
Indeed, for all his tangible qualities – passing, dictating the tempo, defensive work rate – his intangible qualities are just as sorely missed.
His is the voice that shouts above everyone else's, instructing and encouraging his teammates throughout every facet of the game. He is a director, a communicator, the voice drives the team forward and makes it all tick. He calms things down under pressure and dials up the intensity when it's needed most.
Remove him from the equation and you realise how important a factor that leadership is.
Liverpool missed that on Tuesday and it's been equally reinforced with the absence of Virgil van Dijk. Filling that void in the coming weeks feels crucial.
If ever there was a game that showed how much this team misses its captain, it was this one. A brilliant leader and equally world-class footballer, The Reds are a much better side with Jordan Henderson in it.
Once the subject of derision in years gone by, there is now no disputing his importance.
---
"The Madrid set up is fascinating. They play almost a double pivot and a single pivot simultaneously. Modric and Kroos are doing this constant Spirograph round Casemiro."

🗣 Madrid 3 Liverpool 1: The Review

Subscribe👉https://t.co/oaOWcUzrlr
Listen👇https://t.co/nluuvPVHet pic.twitter.com/kDwatucP33

— The Anfield Wrap (@TheAnfieldWrap) April 8, 2021
Recent Posts: