With Liverpool being linked with Brighton's Yves Bissouma, Leanne Prescott makes the case for him to be the Gini Wijnaldum replacement…
GINI Wijnaldum has rarely been a player who steals the headlines, for his club at least, nor is he one that gets widespread praise for his performances.
Unlike some of his teammates, his impact in the team isn't always immediately obvious. He doesn't score a raft of goals, nor is he one to produce expressive flicks and tricks, waving a creative wand and instigating attacks.

Closer analysis, though, shows his importance.
His role is subtle but crucial, plugging the gaps between the lines and pressing intelligently to regain possession before shifting the ball on. He is the link man between midfield and attack; a facilitator whose close control and ability to wriggle out of tight spaces, shielding the ball, keeps The Reds on the front foot.
And yet, despite his prominence, all signs point to the exit door this summer.
They say silence speaks a thousand words, and in Gini's case the current impasse in contract negotiations would suggest a move to sunny Spain is not far away. Albeit a player who divides opinion more than most, should that be the case, his disciplined role at the heart of the engine room will leave a huge void for Jürgen Klopp to fill as he embarks on a rebuild.
Finding a replacement will be no mean feat, but one man who would appear to fit the bill is Yves Bissouma.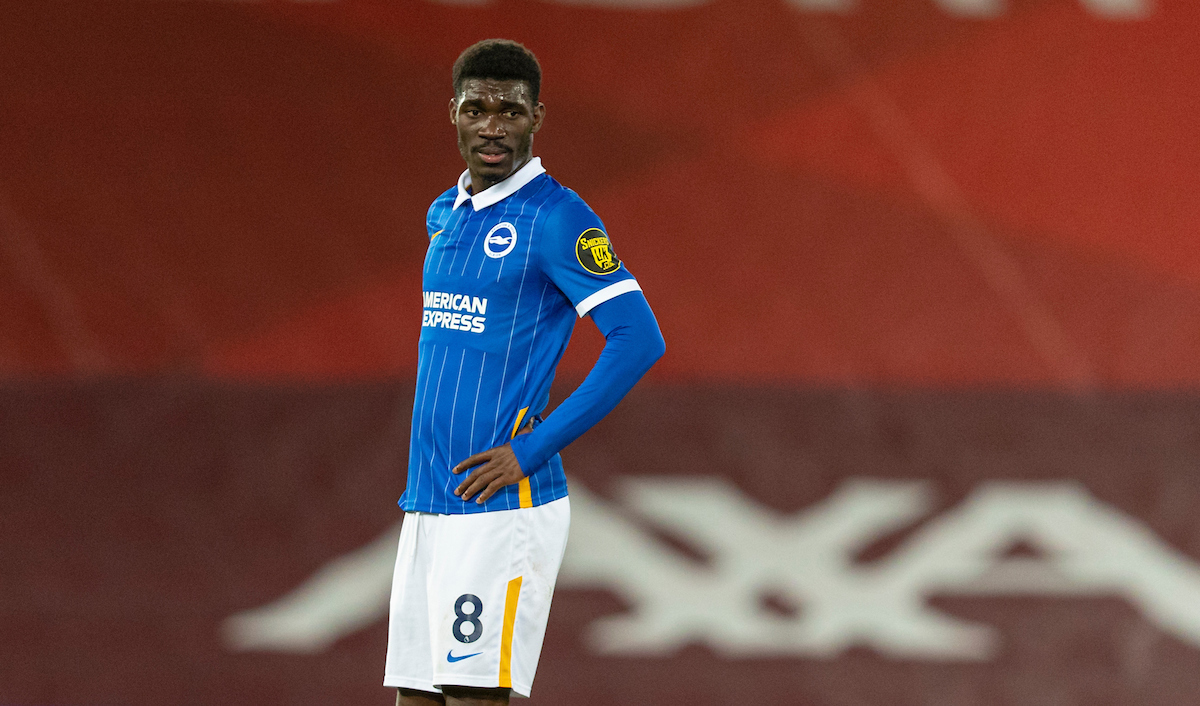 Much has been made about what's gone wrong for Liverpool this season – Covid, injuries, lack of fans – but the loss of the engine room has been just as key. Fabinho and Jordan Henderson, two of the team's most influential midfielders, have both deputised in defence, while circumstances have hindered Thiago Alcantara's impact, inhibiting Klopp from playing his first-choice midfield.
Getting the midfield back to its former glory will be key to a resurgence next season, and Bissouma's arrival could be the instigator to do so.
Making an average of 1.6 interceptions per league game, exactly double Wijnaldum's tally, he is much stronger from a defensive standpoint, constantly breaking up the play and providing a platform for others to move forward.
Likewise, he has the second highest number of tackles (88) during the course of the campaign, bettered only by Leeds' Luke Ayling. As such, he ticks all the requisite characteristics of a Klopp midfielder. He is strong defensively. He is tireless in the press. He makes the midfield tick.
His ability to do so, feeding the ball forward when the chance arises, makes him the key to quick transitions, an element Liverpool have sorely missed this season.
One of the key attributes Wijnaldum has brought to the table this season has been his availability, particularly in the face of such crippling injuries.
That he is invariably up there on minutes played every campaign, and is seventh in terms of appearances made throughout Klopp's managerial career, with Roberto Firmino the only current Liverpool player who has played more, is testament to his outstanding injury record, underlining the blow it will be when he departs.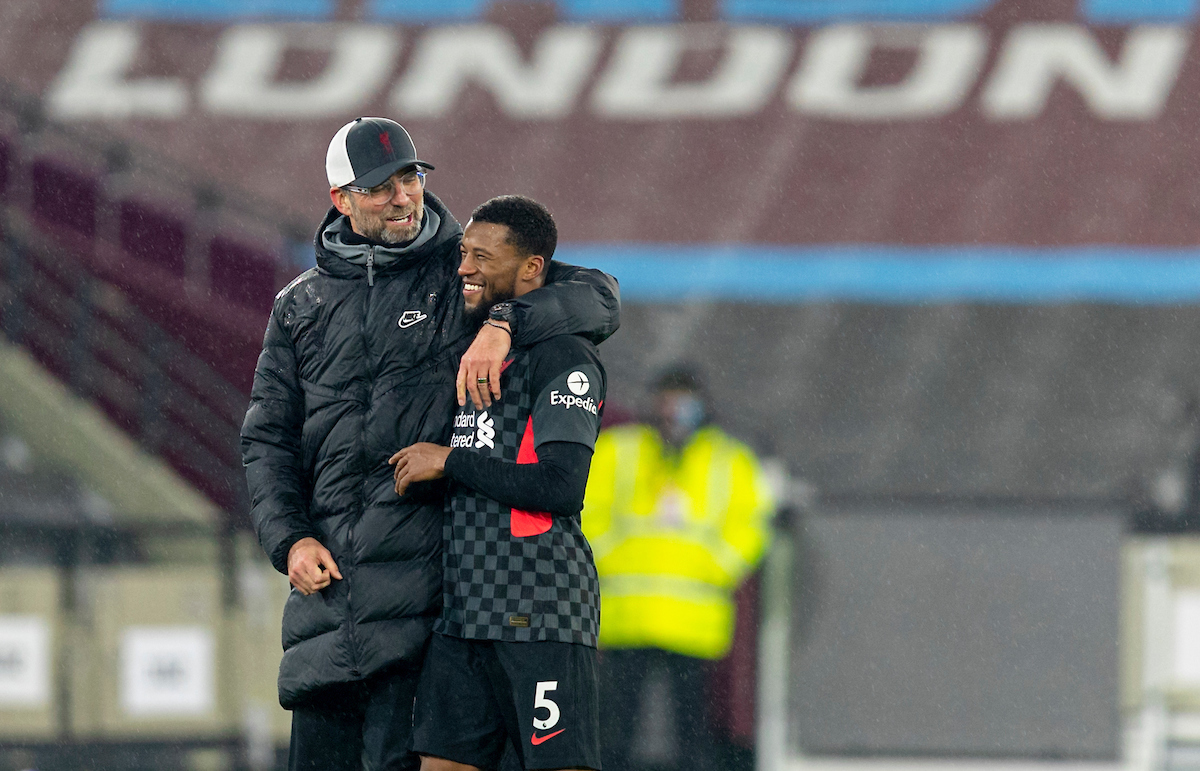 Bissouma fits that bill too, having only missed eight games since joining Brighton & Hove Albion in the summer of 2018.
A player in his mid-20s with Premier League experience and bags of potential, currently plying his trade for a mid-table team, Bissouma fits the same profile as Diogo Jota and Sadio Mane, he also perfectly aligns to the club's transfer strategy in the past few years.
Any transfer won't be cheap, with a £40million fee reported in recent weeks, but we've been at this crossroads before. Those that turned their nose up at the £41million it took to pry Jota from Wolves have been left red-faced, and they may well be again.
Given his age profile and potential, Bissouma could be a mainstay in Liverpool's midfield for several years, filling a crucial void and blossoming alongside Thiago and Fabinho, with Curtis Jones also continuing to make inroads.
Losing Gini Wijnaldum will be a huge blow should it happen this summer; a relentless workhorse at the heart of the engine room, and the instigator for a fightback no-one will forget.
Yves Bissouma, though, would appear the ideal candidate for his replacement. An aggressive, ball carrying midfielder who exudes a sense of control.
He could help Liverpool reignite their engine room.
---
"Who doesn't love the power cube? It's not unreasonable that Shaqiri may want to go."

"He hasn't been called upon very much. At times he burns your head out, but he's one of those mercurial footballers, he gets you on your feet."

Watch 👉 https://t.co/l5zYk7rLob pic.twitter.com/wEOJ4QU0DZ

— The Anfield Wrap (@TheAnfieldWrap) April 27, 2021
Recent Posts: