Ben Johnson highlights five things we learned from Liverpool's 3-0 win over Arsenal in the Premier League at The Emirates…
1. Hair. More specifically, the referee's hair…
I mean, I know everyone is onto it and how could they not be, but by Christ it takes some doing that. How the fuck has that happened? Has he done it himself? Just started with the intention of starting short, forgot to put the thing on the razor. Just buzzed his head off. Fuck off big line.
I mean, another human being can't have done it because if they had and the referee was in anyway a normal person he would have lanced them down in their tracks, and they would probably have been mortally wounded and we would have heard about it on the news.
I mean, why, when he found himself frantically trying to even it out and creeping up and up his own head didn't he just fuck it off and buzz the rest off? What's so bad about being a baldy? What's he so scared of?
2. Diogo…
At half time it was pretty obvious to say that this game was going one of two ways. Liverpool, in the manner in which they have all season would dominate for the entire second half, miss a host of reasonably good chances and then concede to the softest of soft goals.
Or Liverpool would dominate the entire second half, miss a host of reasonably good chances but then bring Jota on and he would bang for a laugh with his first chance and then twat one into the net just because.
He's sensational, isn't he? If he hadn't got injured in that friendly or whatever we would probably be top and he would have scored circa 50 odd.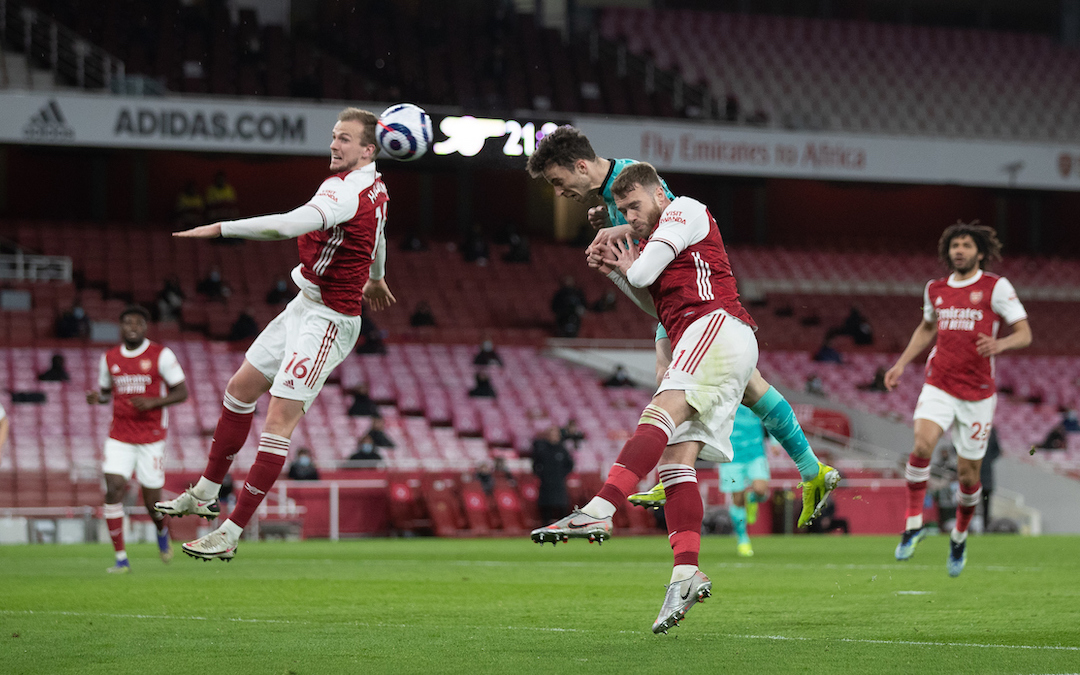 3. Trent…
Would quite like Trent to fuck England off forever and declare himself Irish, Aldo style. Can he retract his previous caps and start for the Boys in Green? If I can box it can I have a passport? Me Nan's Nan was Irish, like. Cheers, the boys.
Listen, any manager who doesn't have him as one of his first picks is not worth a carrot. I think the problem with Southgate is that he is an imposter. A fucking career fella. Doesn't pick him because he shows up his own lack of quality in setting his side up. Doughnut. Hodgson in a three piecer.
He was great from start to finish today but that ball for Diogo's first was unreal. Perfect. Played like a fella who knows how good he is and is now quite intent on showing it, even to nobheads too busy shagging waistcoats.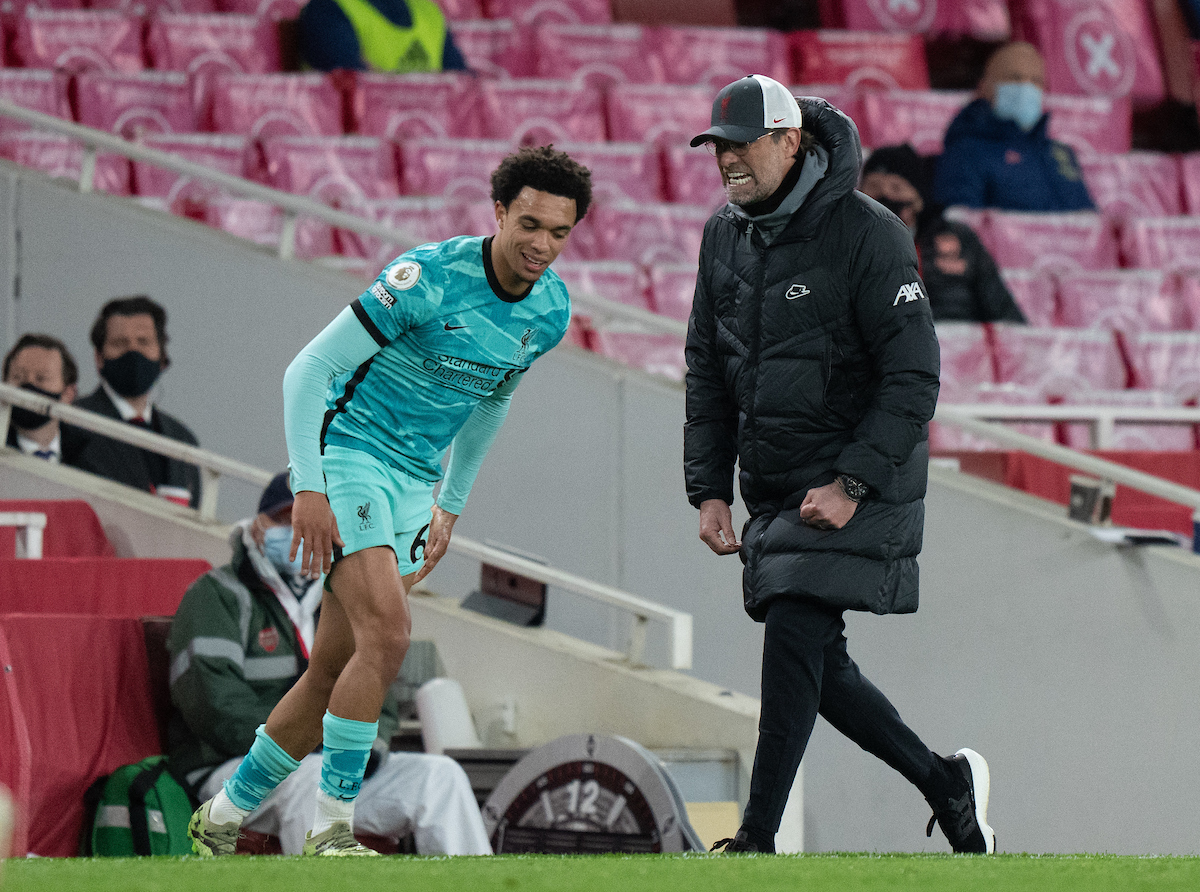 4. Them centre halves, mate…
Honestly, I just want to give them a massive big well in hug. Imagine how many outstandings they are going to get off Jürgen tonight. OUTstanding. OUTstanding.
They were great today, followed their men all over the pitch, won every header (obvs – rolling eyes emoji), played the ball well. Just big boss sound lads the pair of them. Proper defensive unit. Is right.
5. So what's the story then Madrid?
Fancy having it against The Reds? These Reds, closer to their best, fucking love attacking space Reds, winning every away game going Reds? Send your hardest Ramos into the bogs and see if he fancies a straightener with big Nat, dressed in a pair of ballies, and lubed up to the max, none of your judo shite here. Just a full on butt off? Like two fucking stags. No? Not into it? Then get out of our way then.
Up the fucking Reds.
---
"They absolutely swarmed Arsenal. I'm running out of superlatives for Diogo Jota."

"Fucking Real Madrid on Tuesday night!"

Subscribe for all the best audio and video reaction – in person – from Liverpool City Centre 🗣

👉https://t.co/oaOWcUzrlr👈 pic.twitter.com/oDh0sEX9EI

— The Anfield Wrap (@TheAnfieldWrap) April 3, 2021
Recent Posts: