Dan Morgan

writes about how signs of things getting back to normal and talk of fans returning to Anfield can be a source of hope…

THERE was a sense of anticipation in the air this week.

The excitement of Aintree and the Grand National means there is always a special buzz in Liverpool.

But without the buildup and preparation of racegoers, any sense of razzmatazz and glitz still leaves the city with a subdued feeling.

As each year when April comes around, the emerging Spring and the feeling of life undoubtedly adds a sense of effervescence to our everyday mood.

This year could not be more in need of such reinvigoration, after three months of darkness and survival which have been testing for everyone.

There was one particularly welcome sense of familiarity which told me hope springs eternal this week. It wasn't seeing spectators at The Masters or the fact that I can get a haircut on Monday, it was renewing my season ticket for the 2021-22 season.

Something which often instigates a sense of financial panic with its ability to annually catch me unawares, this year I couldn't punch in credit card details quick enough.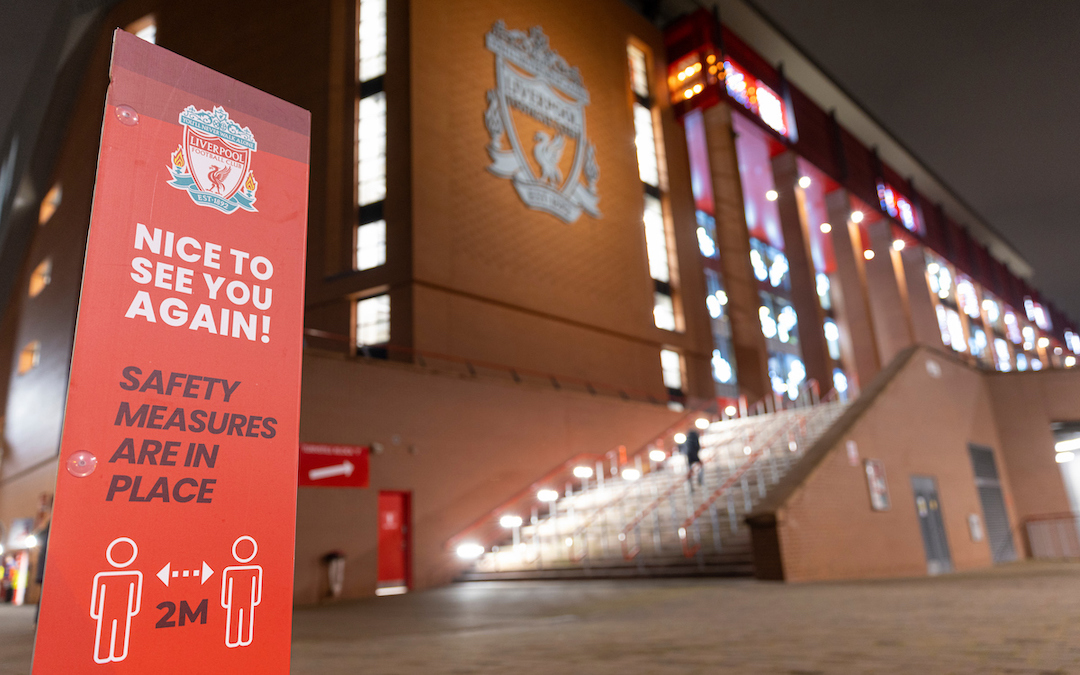 Yet after it had been confirmed, I was left feeling no less excited, indeed no less reassured that the process actually meant something more sustainable in the quest for normality as we knew.
We will carry such scars of this pandemic until we're fully certain this episode can fully be classed as under control. But even then, it will have a resounding and everlasting impact on all of our human behaviours.
As a line in one of my favourite novels reads: When things hold together, it's always only temporary.
That line now feels more pertinent than ever before.
Things will not return to how they were before in both feeling and the physical act, and the reality is they may never.
Liverpool have already set out changes to their process for ticketing as a result of COVID-19 and also the supporter amnesty held last year.
There was also the story which broke on Thursday from The Athletic that football's governing bodies in Britain have collectively written to the government in support of introducing "vaccine passports" as a mandatory procedure for anyone attending a future game.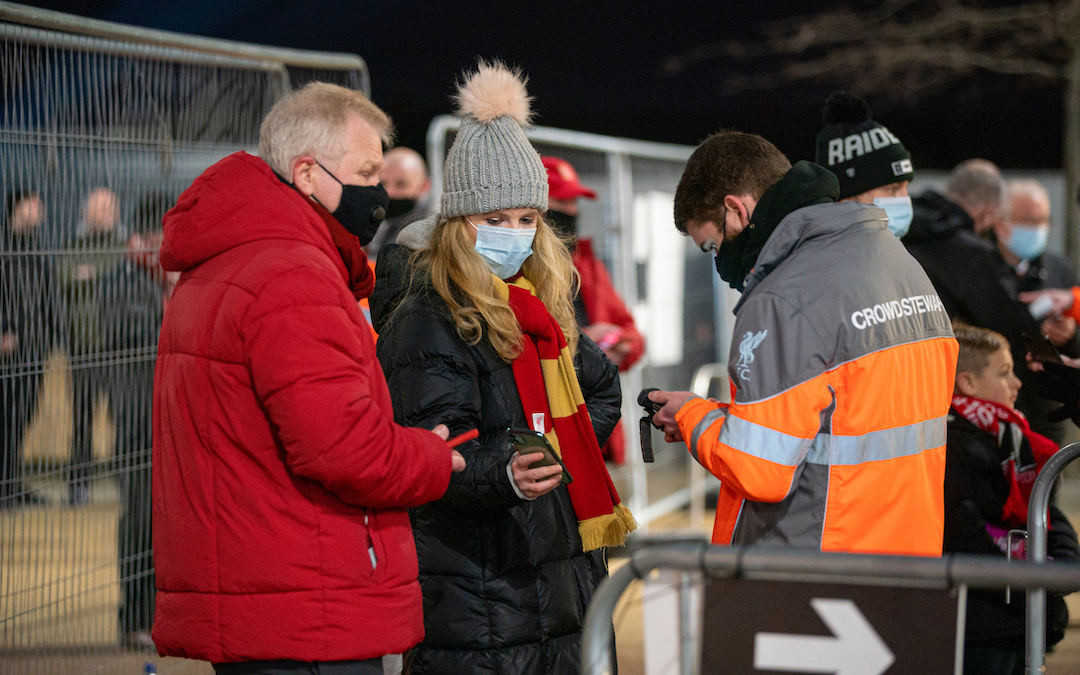 To many this will become offputting to what in their minds should remain a simple pastime. You want to go to the match, not feel that you need a health screening and that your data should flash across the scoreboard as it's read out by George Sephton before the game.
However, there remains the need to appreciate this has been something which has needed tightening for some time — purely from a health and safety standpoint. Major incidents in football stadiums have (thankfully) been absent in recent times.
However, if something major was to happen at Liverpool or anywhere else, the previous lack of inventory as to who was actually on the seat in its name would have led to inevitable criticism or worse.
And yet we remain torn by the sheer overriding feeling of what attending Anfield should be to those of us who are lucky enough to.
It's a place of emotion, of contact, tactility and where socialising is at the hub of its purpose. We don't want rules for that — by their very nature they make it seem unnatural.
The reality is natural order is now far removed. It isn't quite the dystopian existence many proclaim, but any rule carries with it an autocratic air which has never been welcome at Anfield. So, what is the answer to all of this?
It's simply to look forward without the same expectation and to embrace the new version of an old life, in the hope this begins a process back to when the ramifications of a pandemic didn't form part of the psyche.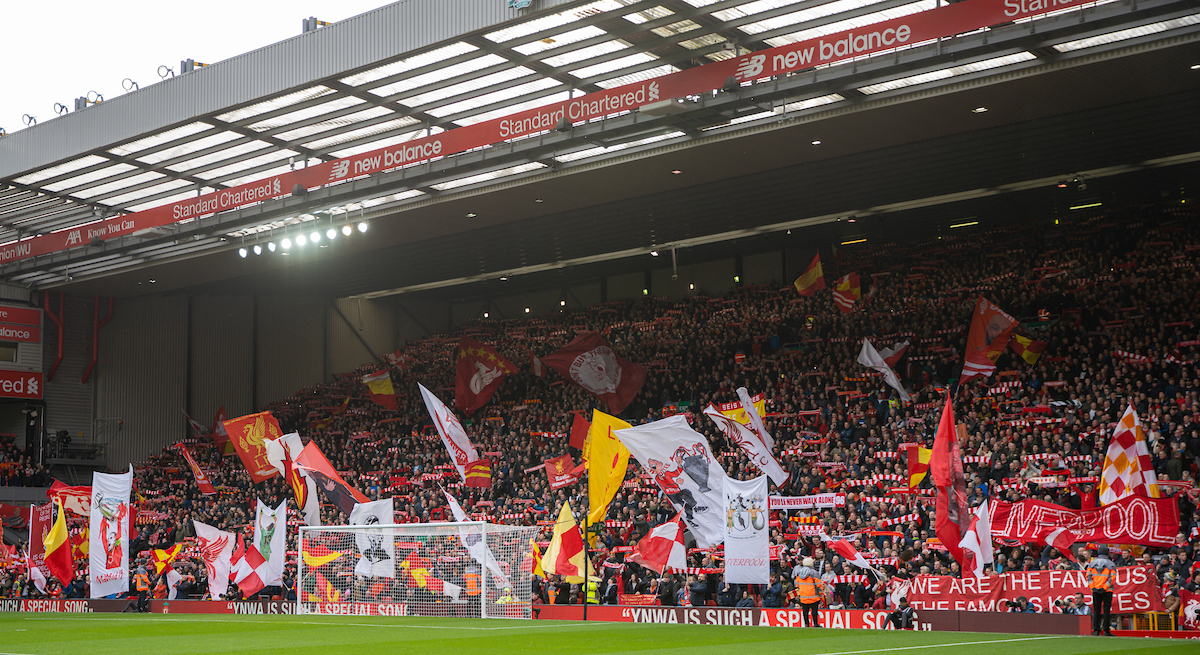 Old routines are slowly becoming once again available. They will look and feel different — in truth, they already do.
Football and Liverpool has become a symbol of hope which now stretches way beyond the confines of the patch of green we fixate on for 90 minutes.
This is about everything we've ever known. And yes, I know I have a privilege by merely getting to attend. But if the last year has taught me anything, it's that things aren't always as they should be right now.
For that reason alone, my feeling of trepidation is one I'm deciding to accept as natural. If and when that feeling changes, I'll be sure to let you know.
In the meantime, I'll cling to the bright hope of a spring day and a sense of anticipation continues to offer.
---
"I'm really looking forward to getting in front of a crowd. It's hard when you don't know what the restrictions will be for an audience, but it feels like there's light at the end of tunnel."

🗣 Cup Of Tea: Chris O'Dowd | #NewPodcast | #LFC

Listen 👇https://t.co/bo7KtfRrir pic.twitter.com/DWabZOO9Nr

— The Anfield Wrap (@TheAnfieldWrap) April 8, 2021
Recent Posts: