Rob Gutmann's match preview ahead of Wolves v Liverpool in the Premier League, with The Reds looking to continue their strong away form…
DOES 'away' even mean anything anymore?
It's surely good for shit as an indicator of any kind of disadvantage? Every game now is akin to a neutral venue contest. We've effectively played out a season at fucking Wembley.
'Ooh Liverpool have lost SIX ON THE BOUNCE AT HOME!' Shock horror. No they haven't. No more than we're suddenly Europe's best away side having technically won five of our last six 'on the road'.
How much difference do fans make to results? The football world has mused on this for a century plus. We can now know the answer. The boys in the lab have cracked the code. Season 2020-21 has been a live Petri dish. The eternal, hitherto unknown, can finally be revealed truth is – (drum roll)… (pause) – fans are everything. They are 40-50 per cent of what makes a scoreline happen.
For aeons managers and pundits have patronised our input. No more will that be possible. The truth is finally out there. Football without fans is just talented lads having a motivationally confusing kick about in the park.
It's not epoch defining comebacks like Liverpool 4 Barcelona 0. It isn't Istanbul. Football without fans is the under 23s fannying about hoping that someone is watching them on YouTube. Football without fans is chips without salt, Punch without Judy, people without love.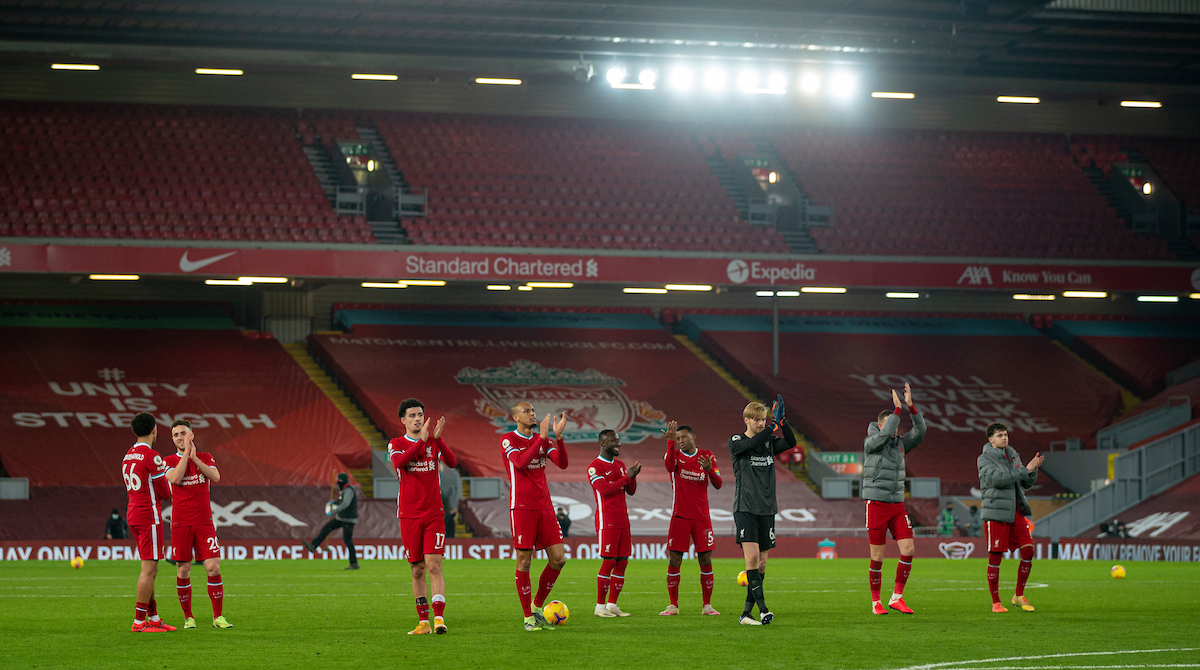 Which is all great news for The Reds with Wolves AWAY up next.
Can Liverpool get into next season's Champions League? Interesting thing is that we have two almost equally rated, in probability terms, opportunities to do so. And both are fairly long shots.
Momentum, though, is everything at this stage. Liverpool cruised through to the Champions League quarters and as a consequence quietly have a right to feel genuine contenders for the trophy.
In the league there is no swell behind The Reds but European competition, and success within it, still retains a cache. It isn't mad to hope/expect that looking the part in Europe might give a team the confidence to start writing some wrongs in domestic competition.
If Liverpool's league campaign is to mean anything then Liverpool really need to start winning now. The inconsistency? No, that's a misnomer. The apparent abject lack of form and quality has to end here. Liverpool need to start doing what Liverpool have done for three imperious years – win.
The victory over Leipzig was hugely instructive. We learnt that we have to play centre backs in centre back positions and not compromise midfield potency trying to cover for inefficiencies further back. We were reminded that Fabinho, clearly a hugely competent defender, is actually world class in his native midfield.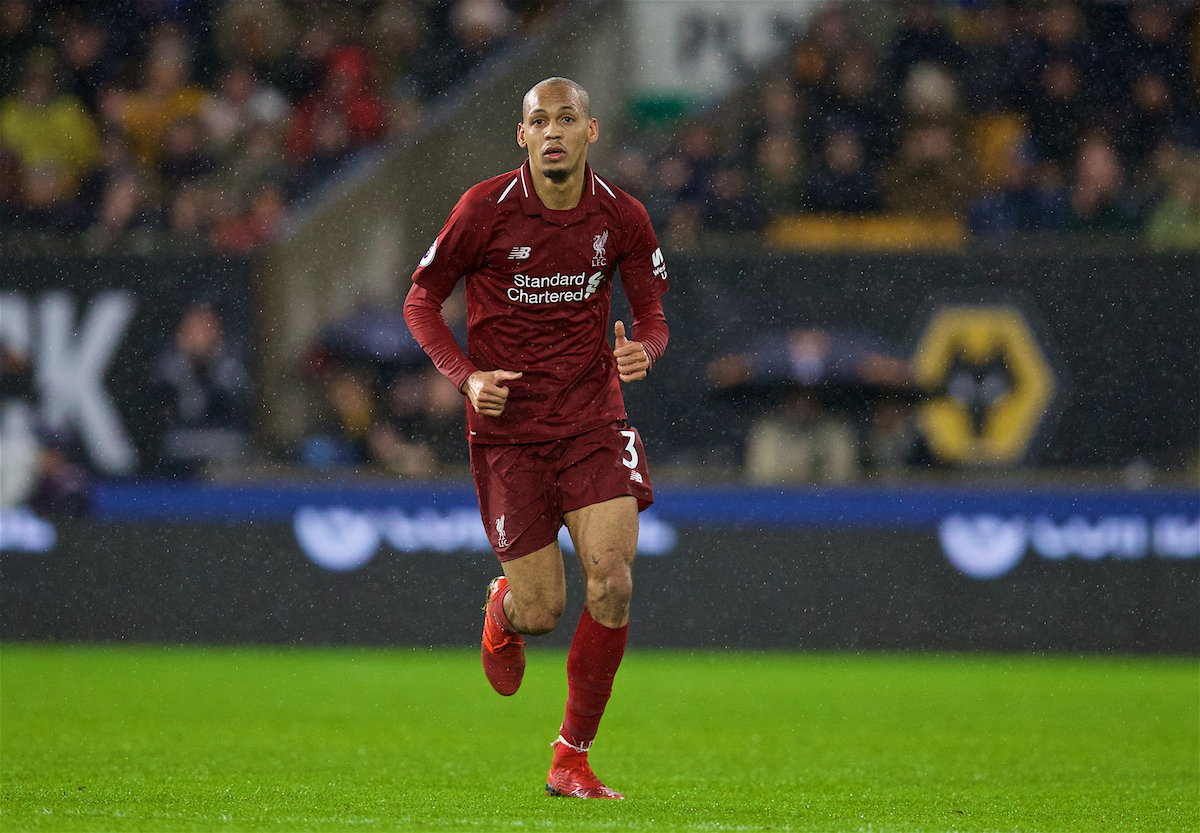 We also discovered in Budapest that Ozan Kabak and Nat Phillips aren't the worst central defensive pairing ever to represent LFC. Quite the contrary, the duo looked like something approaching 'the real deal'.
There's a tendency to over analyse the defensive arts. It's mainly about concentrating and getting in the way of things. Nat Phillips, to his enormous credit, has recognised that truth and is quietly transforming himself into a high level defender.
Assuming no new training ground afflictions, Liverpool will surely look to the same back five to go again at an empty Molineux. In midfield Fabinho and Thiago are certain picks and the tireless Gini Wijnaldum is the safe bet to accompany them, but Klopp likes a freshen up, so Naby Keita could start.
The front three, likely shorn of Bobby Firmino, pick themselves and Diogo Jota will get another chance to continue the hot scoring streak he was on before injury waylaid him in December.
The Wolves aren't what they were, and what they were relied heavily on the backing of a feverish home crowd. I think The Reds will have too much for them.
We are far from 'back' but every turning point moment starts with a win and Wednesday night's effort in Budapest felt like it might, just might, be just such a thing.
Predicted 11: Alisson; Trent, Phillips, Kabak, Robertson; Fabinho, Wijnaldum, Thiago; Salah, Jota, Mane
---
"The balance was so good. It was a win that wasn't necessary in the grand scheme of things, but very much needed."

The Preview Show from the Liverpool Metropolitan Cathedral 🎥

1️⃣ Download our app
2️⃣ Create an account
3️⃣ Watch for free

👉https://t.co/yTcwWTZN7t👈 pic.twitter.com/LHjfh2yN2C

— The Anfield Wrap (@TheAnfieldWrap) March 14, 2021
Recent Posts: