Martin Fitzgerald offers up his player ratings after Wolves 0 Liverpool 1 in the Premier League at Molineux…
HOPE their keeper's OK.
Here's your ratings…
Alisson : 6.5
Never really looked in total control tonight. Fortunate not to give away a pen early on and punched a few times when it looked easier to catch.
Still, he kept a clean sheet so who gives a fuck?
Trent : 8.5
Thought he did really well. Couple of vital interceptions at the back post in the second half and tried all night to get us going from deep.
Wasn't even fazed when Wolves played their Joker and brought on that kid from the Lynx advert.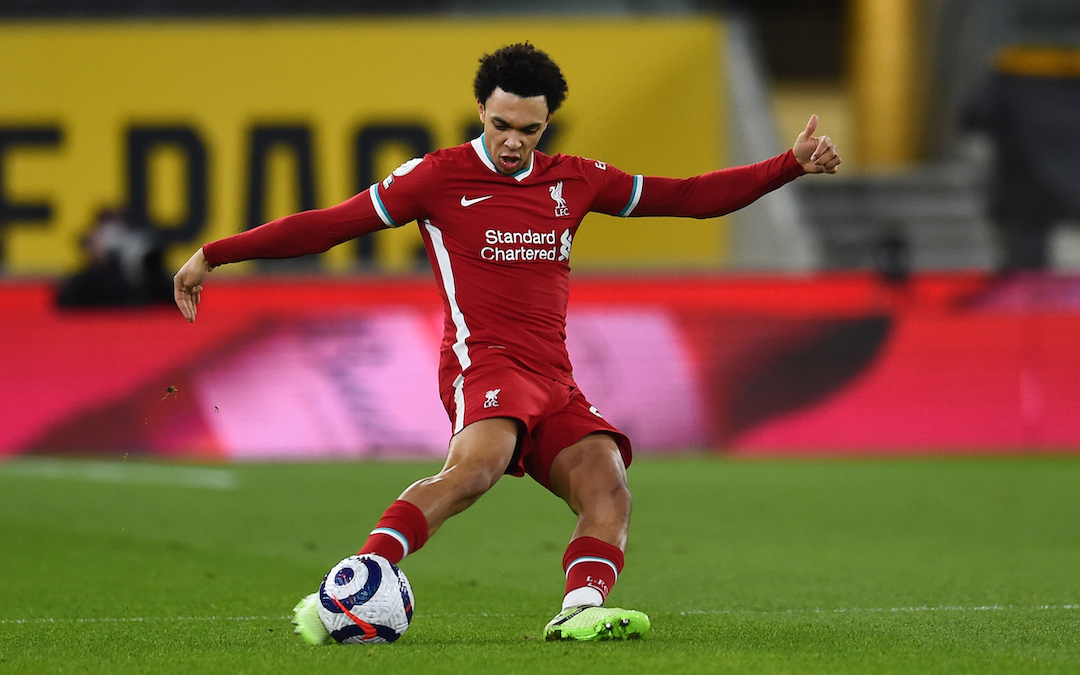 Nat Phillips : 8
Didn't even use his head much tonight, which is basically the Nat Phillips equivalent of Ronnie O'Sullivan playing left handed without any hands.
Kabak : 9
"Alright Ozzy, you know it's been a bit mad since you got here and there's probably a few times you've wanted to get off? Well there's this Wolves player who covers himself in baby oil."
"Is he a baby?"
"No."
"Fuck him then."
Thought he was great. Not even quietly great, loudly great.
Robertson : 7.5
Not offering much going forward still but his defensive performance in the second half was the best played he's played in a while.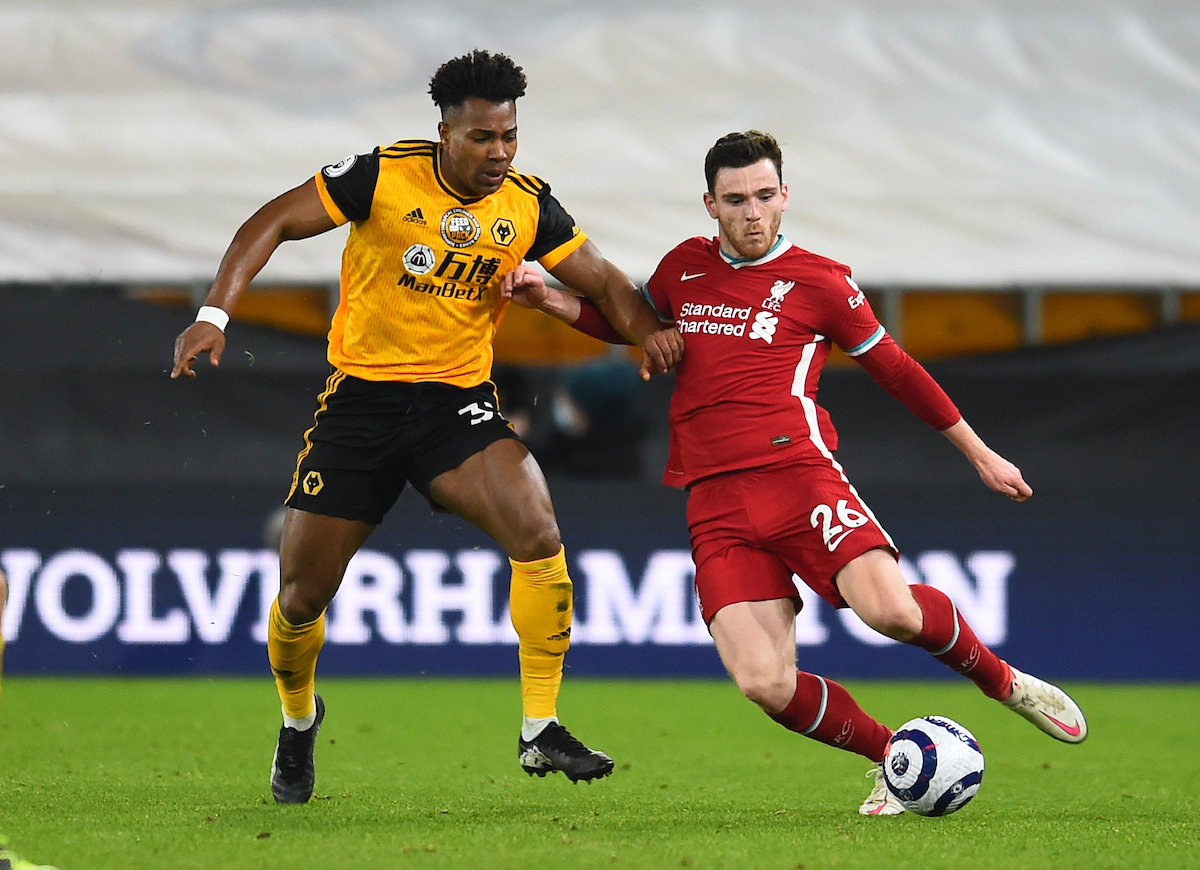 Gini : 7
Did his bits and bobs and got off after an hour. Now has the luxury of putting his out of office on for a couple of weeks…
"If you're enquiry is urgent, and even if it isn't, please contact [email protected] and if he's off sick [email protected]."
Best regards.
Gini
Centre Mid
Fabinho : 8
The best there is and he makes the centre backs better.
It's like three new signings and he's not even one new signing.
Thiago : 7
Got involved loads, gave it away loads, won it back loads and got off just before he got sent off loads.
Mane : 5
One of the strangest performances I've seen from a professional footballer. Absolutely dreadful at times. Couldn't control the ball, couldn't find a man – just ran about loads like a balloon letting its air out.
But, but, but… The assist for Jota when he's off balance is incredible.
Jota : 8
Decent finish and good to see he had no qualms about celebrating against his old club.
Not quite Adebayor against Arsenal but I like to think he's kept that in his locker for when the fans are back.
Salah : 7
Nice layoff to Mane in the build up to the goal and showed all night without having much luck.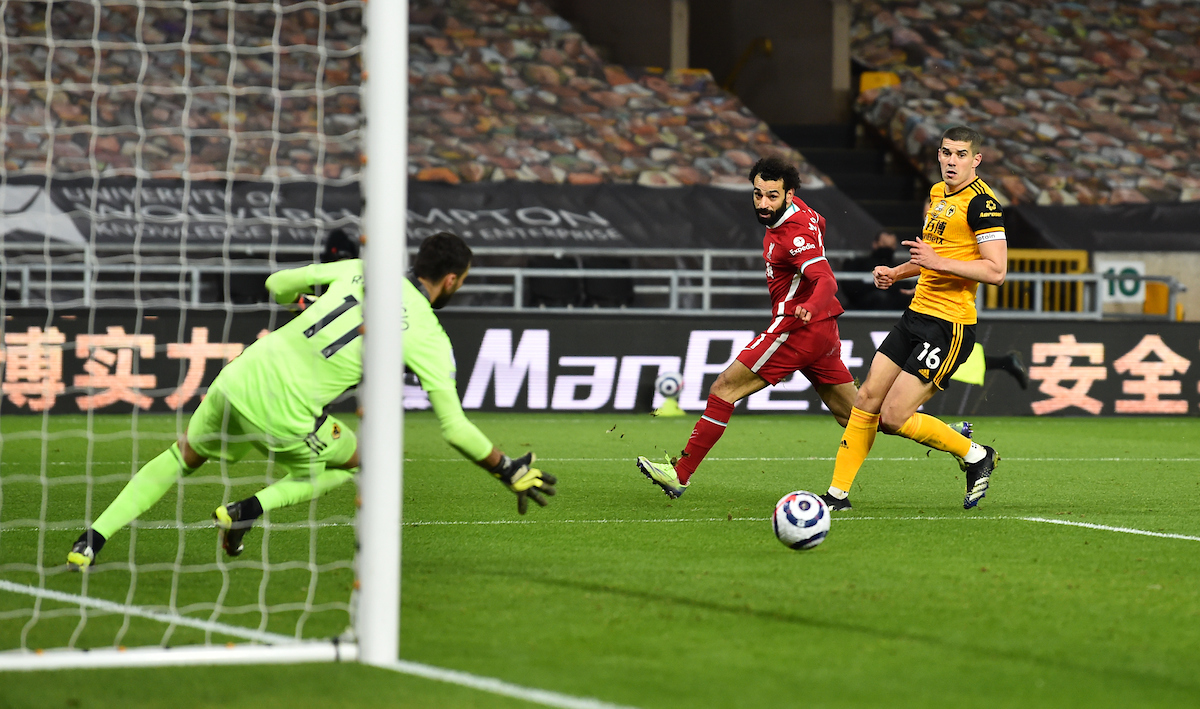 SUBS
Nabs : 7
Nice.
Milner : 7
Also nice. These are good subs.
Ox : 7.5
Really nice. His best cameo of the season.
The Wolves Manager's Outerwear : 0
Every time the camera showed the back of his coat I kept thinking I'd paused the telly by accident.
---
🗣 Wolves 0 Liverpool 1: The Post-Match Show | #NewPodcast | #LFC @johngibbonsblog hosts @DamianKav, @Siobhany3 and @StephenEvans75 to react to Wolves 0 Liverpool 1…

Subscribe 👉 https://t.co/oaOWcUzrlr
Listen 👇https://t.co/YqJrfuWdyZ pic.twitter.com/LBghwL9cho

— The Anfield Wrap (@TheAnfieldWrap) March 15, 2021
Recent Posts: