Ben Johnson highlights five things we learned from Liverpool's 1-0 win over Wolves in the Premier League at Molineux…
I'LL keep this quick seen as though it's about half three in the morning.
1. Kabak…
He was quietly great today. Up against, at times, what might as well be a fella on a motorbike, he didn't half do well. Aggressive without giving anything away, sweeping up for his head-the-ball partner, following his man.
It's mad, isn't it? Because it's easy to judge him and write him off based on Liverpool's results and performances, but for a centre half he is very young, you know, and he has done well in the main.
Excellent today. Imagine him next to Virgil. Fucking cigars and slippers time.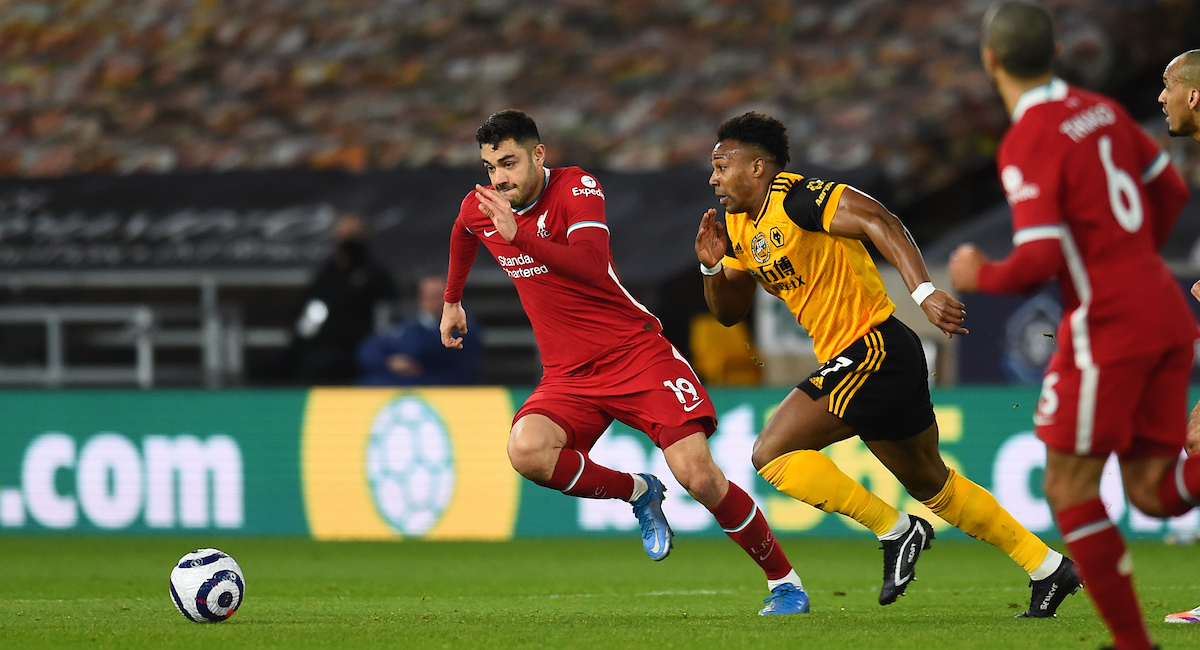 2. Thiago…
Fucking loves nearly getting sent off, doesn't he? And when I mean nearly getting sent off I mean deffo not going to get sent off, but making every fucker think you are going to get sent off. He is so aggressive in the press and so unorthodox in how he tackles your heart is in your mouth from the first minute but as soon as he gets booked, he packs in. Presses like fuck and then pulls out.
The Main and The Kemlyn will be oohing and ahhing their heads off. Big intakes of breath, fucking self-fulfilling prophecy, will get sent every game once crowds are back in.
3. I mean, I've never been more convinced of a last minute, 120th minute to be exact, diddle in my whole life…
Was convinced that medieval queen lookalike they brought on, fucking Anne Boleyn or whoever was going to slot. Then it turned out it was actually Anne Boleyn and, as the history books would dictate, she wasn't the best in front of goal.
What the fuck was Sadio doing in the last minute? Christ. He's gone fucking berserk him.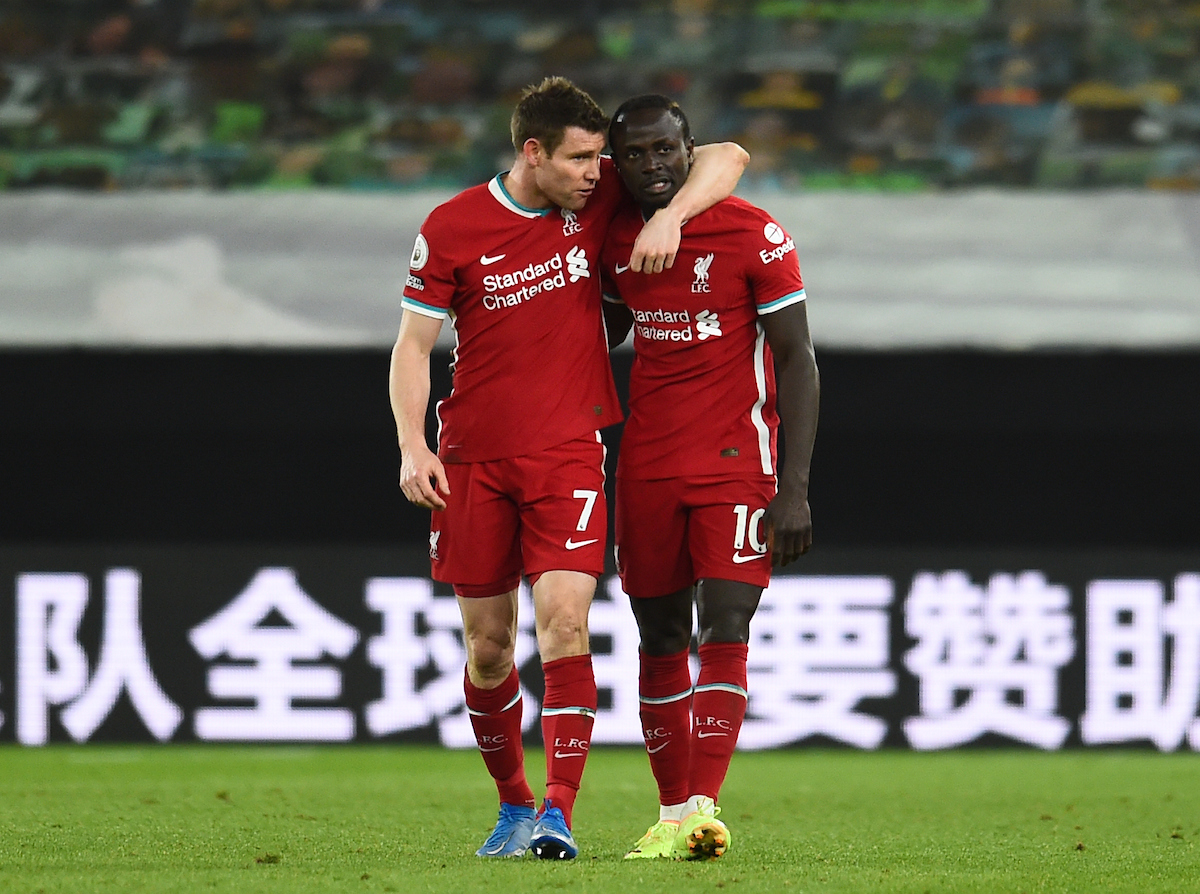 4. Trent was good wasn't he?
Boss defensively, covered around for the head-the-ball next to him really well. I'm not saying Phillips was poor by the way, just like that name for him. Anyway, Trent was boss. Is right.
5. And all of a sudden The Reds are in the last eight of the European Cup, keeping clean sheets, have got a relatively settled defence and look like we might have enough to beat a fair few of the teams we have got left to play…
Jota looks just as good as we remembered, Naby looks boss again, Chamberlain come on and wasn't absolutely shite and was actually really good and we don't play again for the best part of a month.
Time to breathe, time to miss The Reds, time to build up some anticipation for watching The Reds, and time for Hendo to come back and lead the charge.
Is fucking right, the boys.
---
Get in! The Reds have beaten Wolves with a performance that wasn't spectacular, but was effective enough in both boxes. Great to sign off with a win before the break 👊

Subscribe now for the best reaction to three points on both audio and video 👇https://t.co/oaOWcUzrlr pic.twitter.com/0EckSSqTKO

— The Anfield Wrap (@TheAnfieldWrap) March 15, 2021
Recent Posts: