Rob Gutmann's match preview ahead of Liverpool v RB Leipzig in the Champions League last 16 at the Puskas Arena in Budapest…
ORDINARILY Jürgen Klopp is not the sort of manager who would've exactly welcomed his team being forced to play a home game 1,500 odd miles from base in the middle of a busy season.
To be fair, no manager is.
So why do I suspect that our gaffer will feel like he might as well be jetting off on holidays to a sun-drenched Bermuda rather than late winter Budapest? 
As he straps himself in and hears the hum of the plane's engines and the crew busying themselves with preparations for take off, why will Jürgen feel like a man about to literally 'get away from it all'?
The answer is that for Klopp and all Liverpool supporters, our domesticity has become a living hell. The green, green grass of home, in the Premier League has lost all of its lustre. Anfield's baize, once such a plush underfoot pleasure for the men in red has become akin to a surface of burning coals. League fixtures are no longer our 'bread and butter' (as Bill Shankly once described them) but a serving of mouldy turds in piss gravy.
Liverpool could've been heading off to play Siberia away this week and the journey's prospect would've only felt like a sweet release. Anything to detach us, if only for a few hours, from a losing streak of games nigh on unparalleled in the club's history.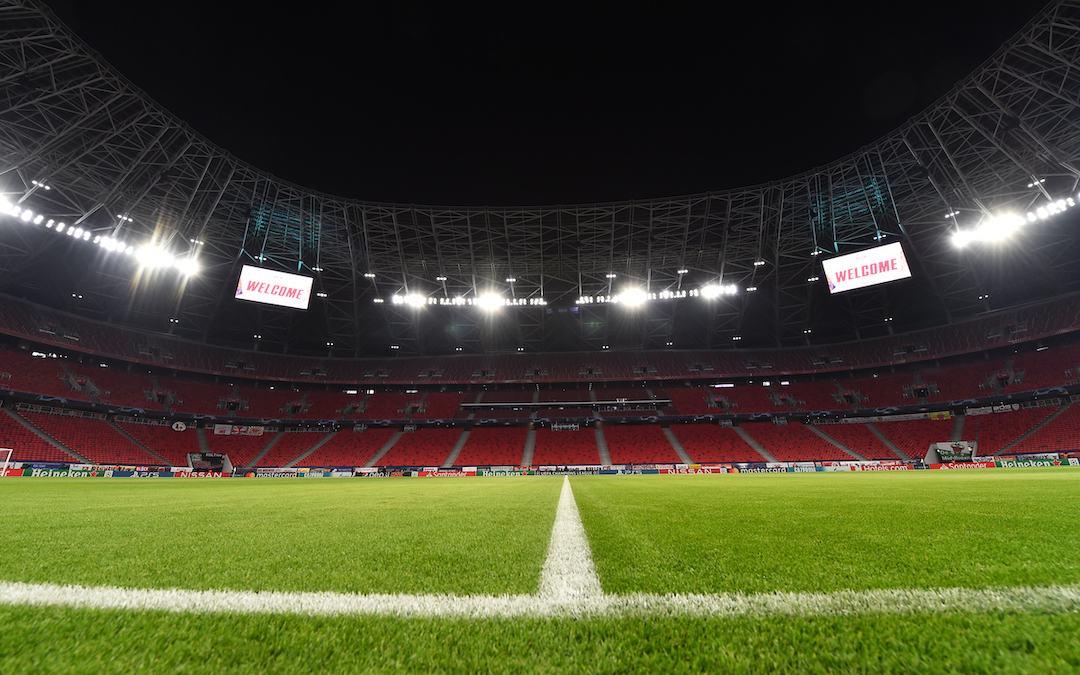 We would've done anything to land that first league title, so gloriously secured last June. It turns out we did exactly that. The 'anything' we all did privately, in unison as one hive mind, was to make a pact with the actual devil.
So purely vain was our greed to be Champions that we sold our souls and this purgatory of a season is our reward. It's like some sort of 'be careful what you wish for' type myth from Greek mythology in which some dopey optimist gets his comeuppance just because he wanted something too badly.
God forbid we wanted to be happy. Was it too much to simply want it all? Turns out, it just was. What's particularly galling is that these apparent laws of nature seem to apply only to Liverpool FC and its fans.
So to Budapest and part two of our tie against Leipzig. It's a game that could yet start us on a path to hitherto unknown pleasures and a redemption of biblical proportions. It could more likely be one where the table cloth and all the shite on it is finally pulled crashing down over our heads.
We might even win, but to no greater end, going out cheaply in the quarters. Like one last meaningless role in the hay. Right now we'd all take any form of relief, however basic and short lived.
We're past the stage where deliberating on what team Klopp puts out, in reality, has any meaning left. Liverpool's players are all really good players. What is equally true is that they have found that they are capable of dropping to levels that never seemed possible.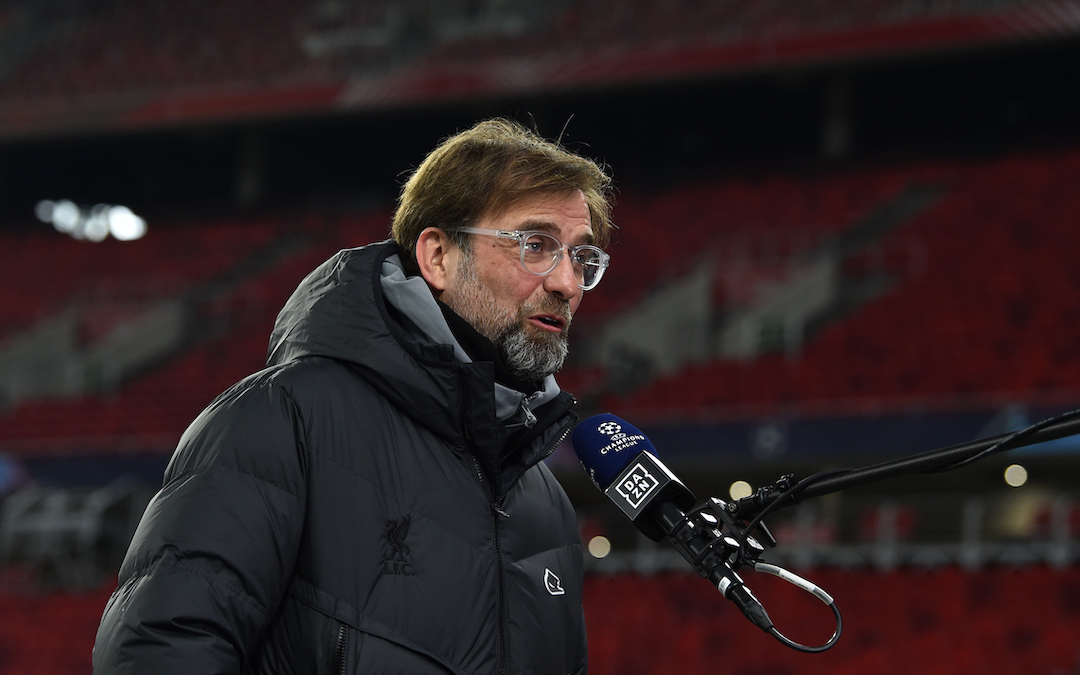 It's as though we no longer really know who plays for Liverpool anymore. I mean, there are guys like Sadio Mane and Andy Robertson, to name just two, who look very much like the world top 20 superstars they were recognised as being, but just don't actually play like them. Not anymore.
I'm up for twisting on another pact with the devil. Deliver us something worth truly celebrating this season and I'll do his dastardly bidding indefinitely. I'm like a junkie who has hit rock bottom and I'd be prepared to dig deeper to get out.
Buckle up, Reds. Wherever this insane shitfest of a journey is taking us, the final fateful stretch begins here.
The only way is, surely, only up?
Predicted 11: Alisson; Trent, Kabak, Fabinho, Robertson; Wijnaldum, Thiago, Keita, Jones; Salah, Mane
---
Recent Posts: