Liverpool have suffered a big shock this season, but Josh Sexton writes that it's not down to the culture at the club…
I DON'T know what it is about a Monday night game that makes me miss being in the ground that bit more.
I don't even really get that same draw with a Champions League game, weirdly. It's not that I don't want to be at a Champions League game – quite the opposite – more that I still quite enjoy the spectacle while watching on the telly.
But a league game under the floodlights always conjures up a different image in my head.
Wolves away, in particular, always feels like a game played at night, in the rain, with a load of long diagonals from them, a load of big goals from us and The Reds eventually running out as winners.
I hope we can get those in-person experiences back next season. Some of us have been fed scraps this season but that only makes you want more.
I've had the pleasure of still being able to attend games at The Academy this season which is always a nice little break from the norm. For a start it's not the proper senior lads so you don't feel as low when things don't go well, but it's still boss when things do go well.
It brings out the best of the footy fan in me; truly getting to value the people and players who make our football club what it is.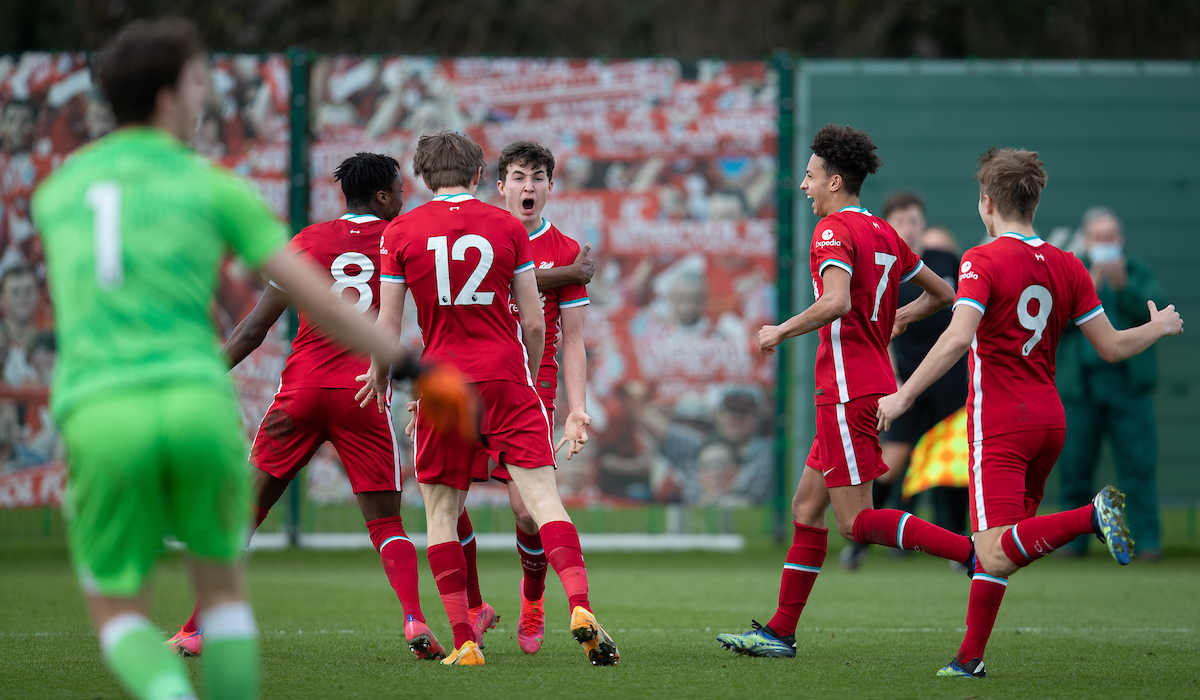 Strangely though, I've felt more of the roller coaster of emotions at those games in recent weeks than I probably have while watching the proper senior lads. Where there's been something of a detachment with the latter there's anything but with the former.
Just a fortnight ago, I was at Kirkby in the shadow of the new Axa Training Centre to watch a late Mateusz Musialowski goal carry Liverpool's under 18s to a win over neighbours Everton. I'm not ashamed to say I got a bit carried away celebrating. I was made up for the young lads and I wasn't alone.
Then, on the flip side, this past weekend I was in the stands by the main pitch as Layton Stewart was stretchered off against West Ham. He revealed on his Instagram yesterday that he's ruptured his ACL. It's a huge blow for a young lad making a big impression. I was gutted at the time. Still am now.
It's something about being there and sharing it with others that makes it all feel more real.
That's why I've been so grateful to get access to those games this season in particular. It's kept that constant reminder of why I fell in love with this game in my head, as my heart argues that it's surely not worth the pain.
But it's also reminded me why I love this club so much, as the past year has offered up both ends of the absolute extremes of that relationship.
I love speaking to staff at The Academy and watching the way they work. I've said it before, but they're always an absolute credit to the club. It stands out how much they care about the players and how much the players care about the club and each other because of that.
Even though those games are capable of offering up all sorts given the lack of experience, you can always see that the players treat it as an opportunity to represent the club. You can tell they know to always be ready for whatever is around the corner. Things can change very quickly at that level in particular.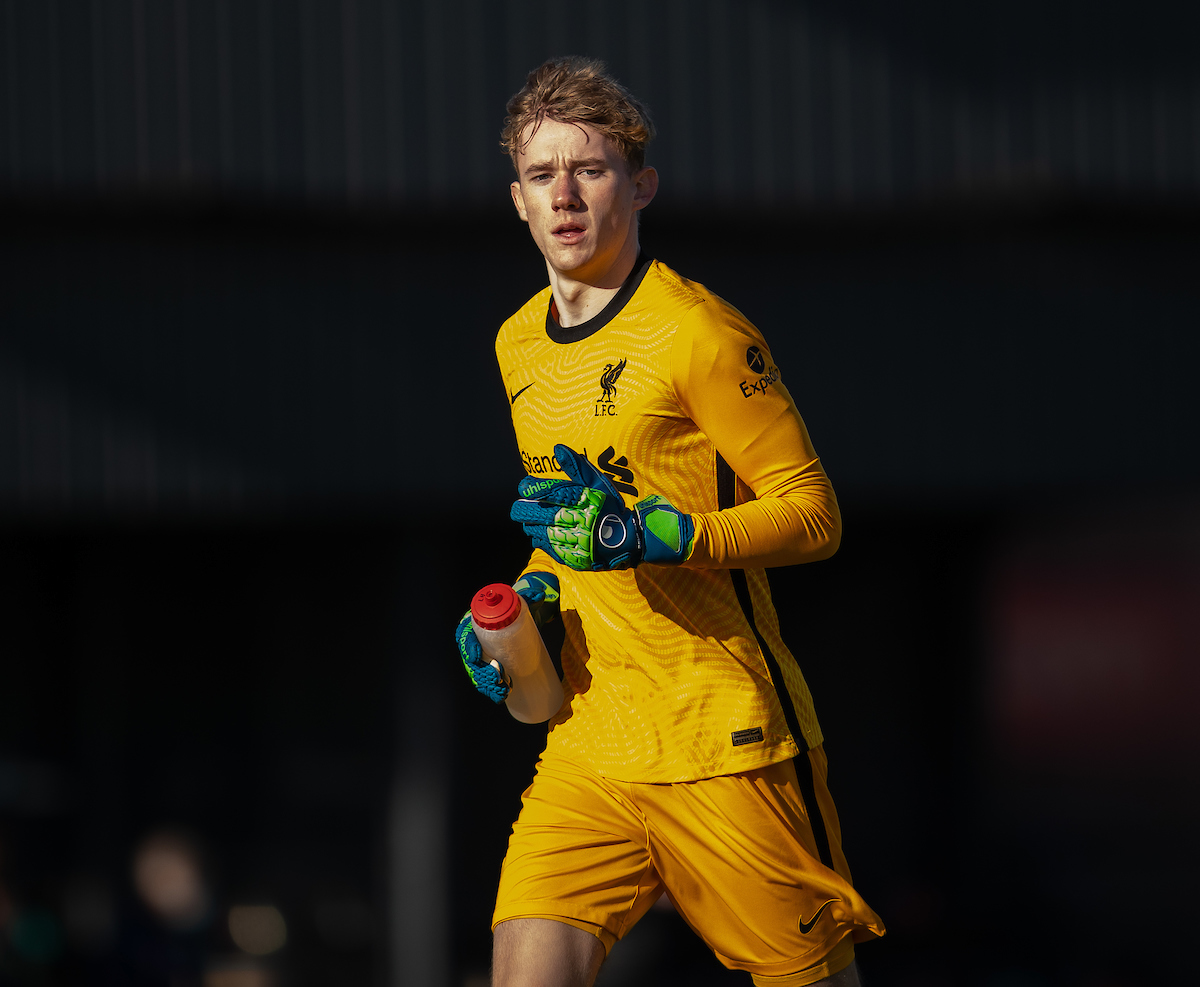 That same day that the 18s beat Everton in the mini Merseyside derby, the under 23s beat Arsenal in the midst of a goalkeeping injury crisis. A lad even I hadn't heard of lined up in goal – *checks teamsheet again* Liam Hughes was his name. The next day he was on the bench for the first team against Sheffield United.
Yeah, that quickly.
But these lads always seem ready. Just look at Nat Phillips right now and the attitude he's displayed during his time at the club. He waited a while for his opportunity and maintained the right attitude while doing so, and now that he's got it he's taken it with both hands.
Think of any other academy player you've seen pull on the red shirt to step out for the senior side. Have any of them ever displayed anything less, in terms of attitude, than you'd expect of the most senior pro at the club? Less quality at times? Of course, they're young lads still learning. But never application, that's never left wanting.
That's true right throughout the club. From James Milner, to Nat Phillips, to young Liam Hughes. And for that the credit must go to those players and the staff who have helped to cultivate that environment.
It's harder to maintain that now more than ever, as acknowledged by 23s manager Barry Lewtas in his post-match press briefing after this weekend's game.
But I've no doubt, once this subsides, it will be that same atmosphere that puts us on top once again.
---
"This is a phenomenal football club, one of the very best in the world… and then there's Bayern Munich as well." 🔥

Our reaction outside The Allianz in 2019 🗣 @robbohuyton

The Firmino song in the background😍 pic.twitter.com/kSjW6MCemg

— The Anfield Wrap (@TheAnfieldWrap) March 13, 2021
Recent Posts: