Josh Sexton writes about Steven Gerrard 's SPL win with Rangers, Jürgen Klopp 's project and the pressure of the top job at Anfield…
IT'S like Groundhog Day this, isn't it?
What are you doing to break the cycle? I probably need some tips, to be honest. See, loads of people are going for walks but I can't really get into that. Been playing a lot of Xbox but there's only so much of that I can do without feeling like I should probably be doing the former instead.
I did watch some football at the weekend too, to be fair. That's a bit of a break from the routine for me. Oh, I watch Liverpool of course. Even at this stage of the crisis, I think missing a game would only serve to make me feel worse.
I stopped watching other teams a while back, though. I just feel no reason to now. Don't really have any desire to discuss other team's fortunes with my mates over WhatsApp all that much. Not invested in any of the other teams enough to feel as though I should.
But this weekend I watched Celtic's draw with Dundee United. I guess because it felt like a bit of a moment in time. The first time The Hoops hadn't won an SPL title in 10 years.
I've never really had an opinion on the Celtic-Rangers thing. I'm not really religious so I've got no obvious leaning in that respect. Used to love Henrik Larsson so I'd have probably said Celtic as a kid without much of a care. Wanted Brendan Rodgers to do well there too, to be fair.
That's it though really. Feels like more graft than it's worth if you dig much deeper, to me.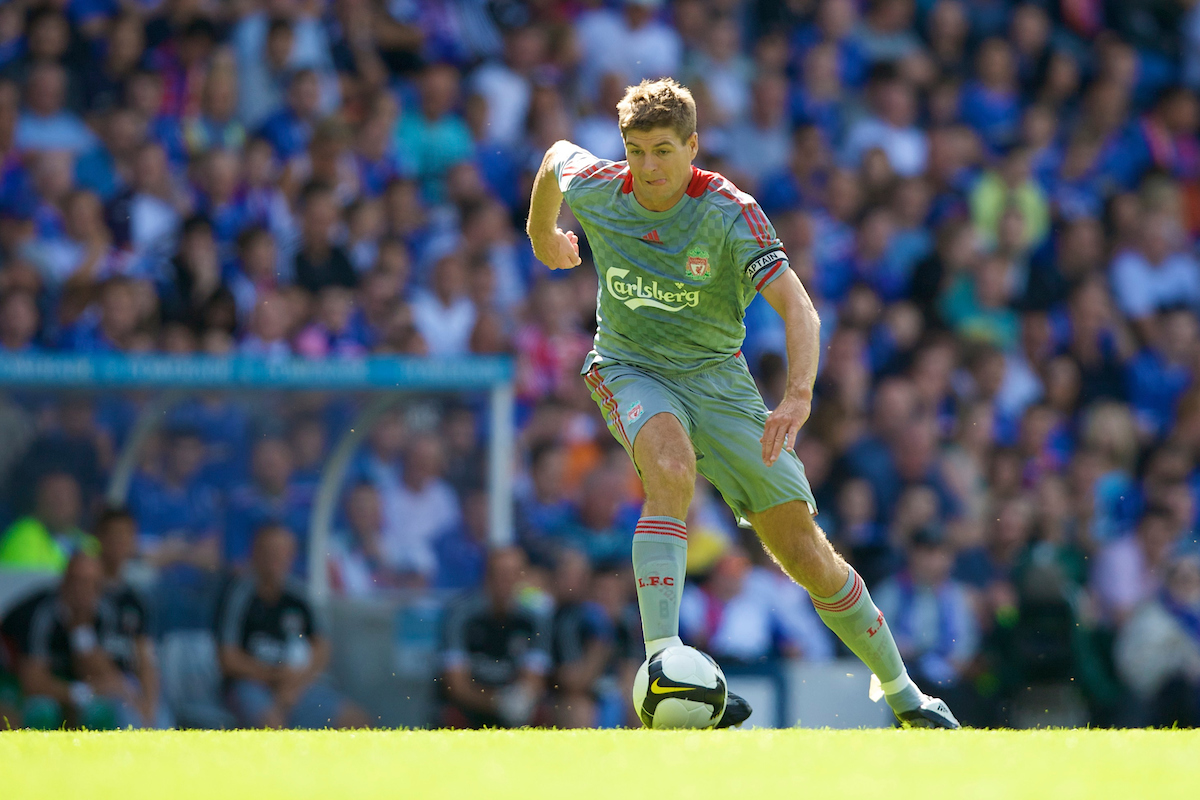 I've been very invested in Steven Gerrard's managerial career at Rangers, though. I mean he's one of ours, isn't he? Would feel daft to not be arsed about him being successful, in that respect. I can understand allegiance stopping that being the case though, of course.
Me personally? I'm absolutely made up for him. Made up for the Rangers fans I know personally, all of which are good lads. Gutted for the Celtic fans I know too – again, good lads – cause it can't be easy given what's come before.
Mostly just made up for Stevie, though. Look how happy he looks. I want that for him forever.
I probably always thought he was. Local lad playing for his boyhood club and dragging them onto the world stage once again, and putting himself in the pantheon of all-time greats in the process.
To me he was just a superhero. Our Roy of the Rovers. You never really got an insight into Roy's home life in the comics, did you? I mean stuff went on off the pitch, but it wasn't literally like 'how's everything at home, Roy?'
That was my view of Stevie, to a degree. I saw any off-pitch stuff that made the papers, but I never truly knew how Stevie felt unless it was to do with his future at Liverpool. I knew nothing of Steven Gerrard, the person, day to day.
A few years back I watched the documentary Make Us Dream at FACT in Liverpool – when going the pictures was a thing. All of a sudden that cloak of invincibility was removed. The fourth wall between myself and my hero broken.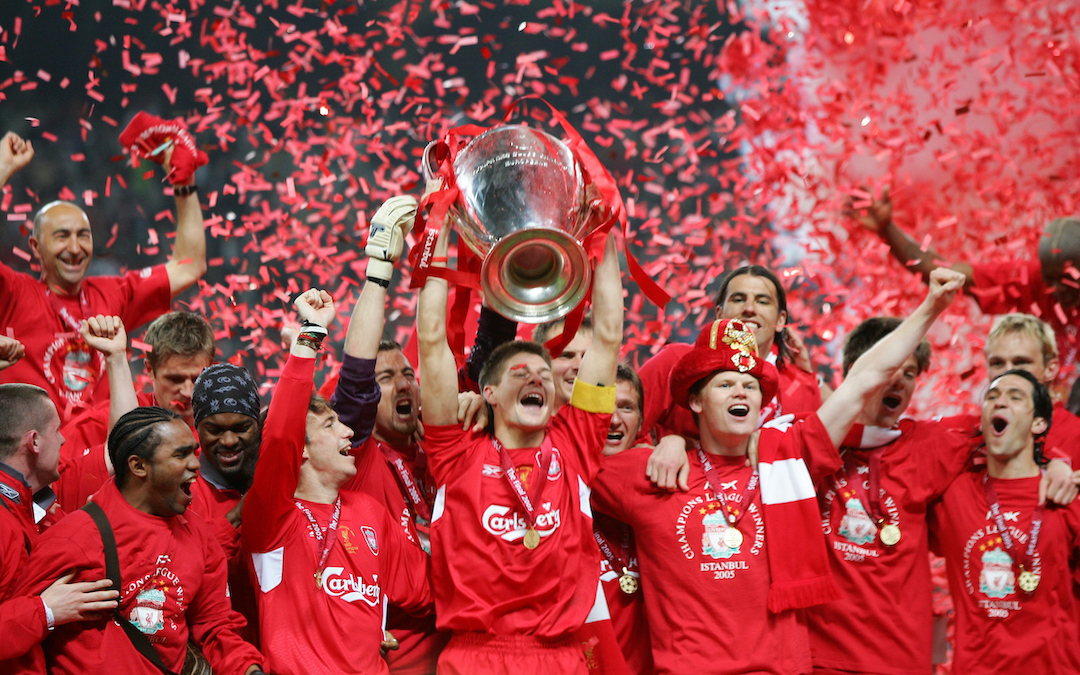 It documented how Steven felt at times throughout his Liverpool career, you know the usual highs and lows. The problem was you didn't realise quite how frequent and low the lows really were. After all, how bad could they be for this lad living his and our dreams?
Well even that last sentence says it all. I can't imagine the pressure of that. Steven had that on his shoulders and still has the career he had to show for it, but that can't be much consolation for some of what he had to go through and live with. It takes a toll, all of it.
It made sense then that he tried his best to distance himself from the whole 'Steven Gerrard as a player' thing while he was starting out as a coach. He didn't want anything handed to him, he wanted to earn it. You can't help but respect that really, and it's paid off for him now.
The events of this past weekend offered an interesting juxtaposition which has already been jumped on to a degree by the media – and again, I'm literally only adding to it by writing this.
Because of course when Gerrard won his first major honour as a manager, which just so happened to be Rangers' first SPL title in 10 years, people would talk about the Liverpool job. Gerrard has never really shied away from talking about it either. It's clearly a goal of his.
Liverpool losing, and any questions marks that could be posed next to the current manager's name because of that and this run we're on, only serves to ramp that talk up a bit. About what's next beyond Jürgen Klopp.
I'd love Steven Gerrard to be Liverpool manager one day. In my ideal world he'll be able to win the Premier League title that always evaded him during his playing days. It's the perfect story arc to a Liverpool-supporting life like mine.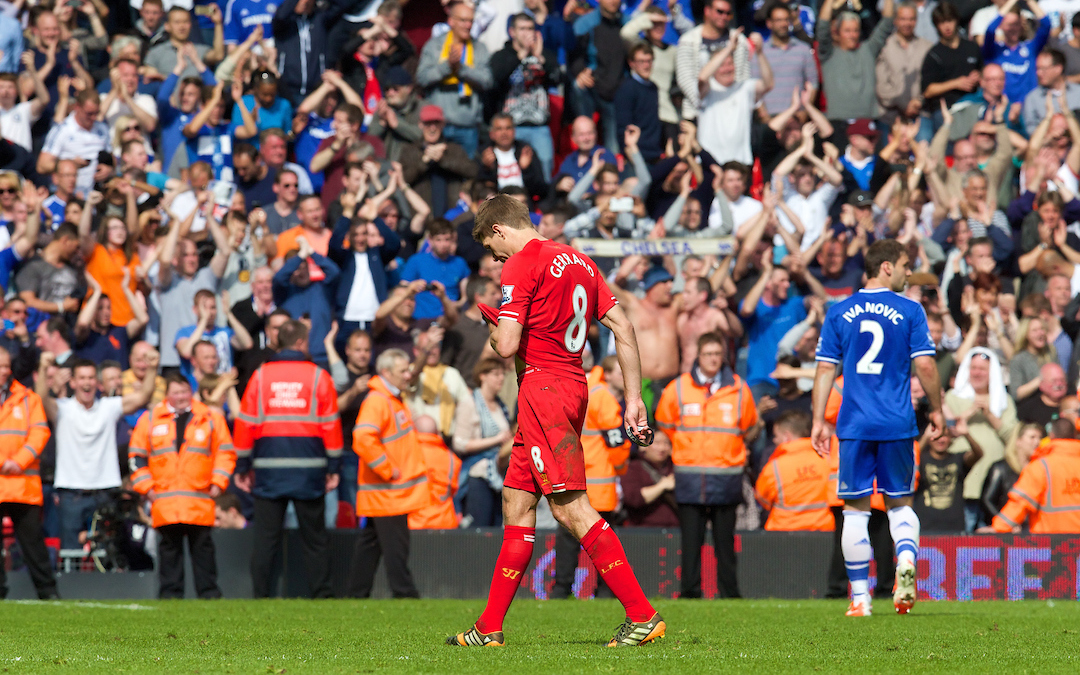 Equally though, I'm absolutely terrified about the flipside of that. What if it's more of the same with the near misses? What if it just horribly went wrong and Gerrard took us backwards? It's the same with any new managerial appointment, but this would just feel like there's even more riding on it. Bigger reputations on the line, to a degree.
Gerrard looks genuinely happy at Rangers. After seeing how much pressure he was under as a Liverpool player I almost wonder whether the healthier thing for him personally would be to stay well away. But I suppose that's up to him and whoever would be tasked with appointing a future Klopp replacement to decide between them.
For now we needn't talk about it really. Gerrard should be able to focus on Rangers and building on his success, and we can focus on the next stage of our project with Jürgen Klopp. It's definitely interesting times for both, in different ways.
The future, as always, is up for grabs. For now we can only focus on our own happiness. We just might need The Reds to do a win soon to feel it.
---
🗣"No one is in any rush to bring Steven down here too soon, Jurgen is the man for us"

John Gibbons from @TheAnfieldWrap thinks the time is not right just yet to bring Steven Gerrard back to Liverpool as the manager to replace Jurgen Klopp pic.twitter.com/64wmfX7gOp

— Football Daily (@footballdaily) March 8, 2021
Recent Posts: