While in most cases people's heroes will let them down, Karl Coppack writes that Curtis Jones is a new hero at the club we can all get behind…
IT'S ridiculous to have a hero at the age of 52.
Well, maybe not that bad. I've got, or have had, several. For a start there's Ronnie Moran. The great man would have been 87 last week and he's always been the pinnacle of what LFC means to me.
Away from the game I've always adored James Gandolfini. Not just because he played my favourite character in my favourite TV series ever when he became Tony Soprano, but because he seemed humbled despite his incredible ability.
More? Well, tons, but hardly any of them are footballers.
I love Jamie Carragher. Loved. I met him once and he was exactly how you'd expect Jamie Carragher to be. Funny, a bit cocky but basically sound. A good man. As Tony Soprano would say 'capable'.
Then, during his commentary on the derby, he added to the ever-growing narrative that Mo and Sadio dive. I mean, I always disagree with any commentator or pundit when they're just the slightest bit derogatory about The Reds, so I'll admit to being a bit sensitive here, but I wasn't having that. Not from one of our own. Leave that shite to the other Sky stooges, Jay.
Criticism's fine, but you're better than that, lad.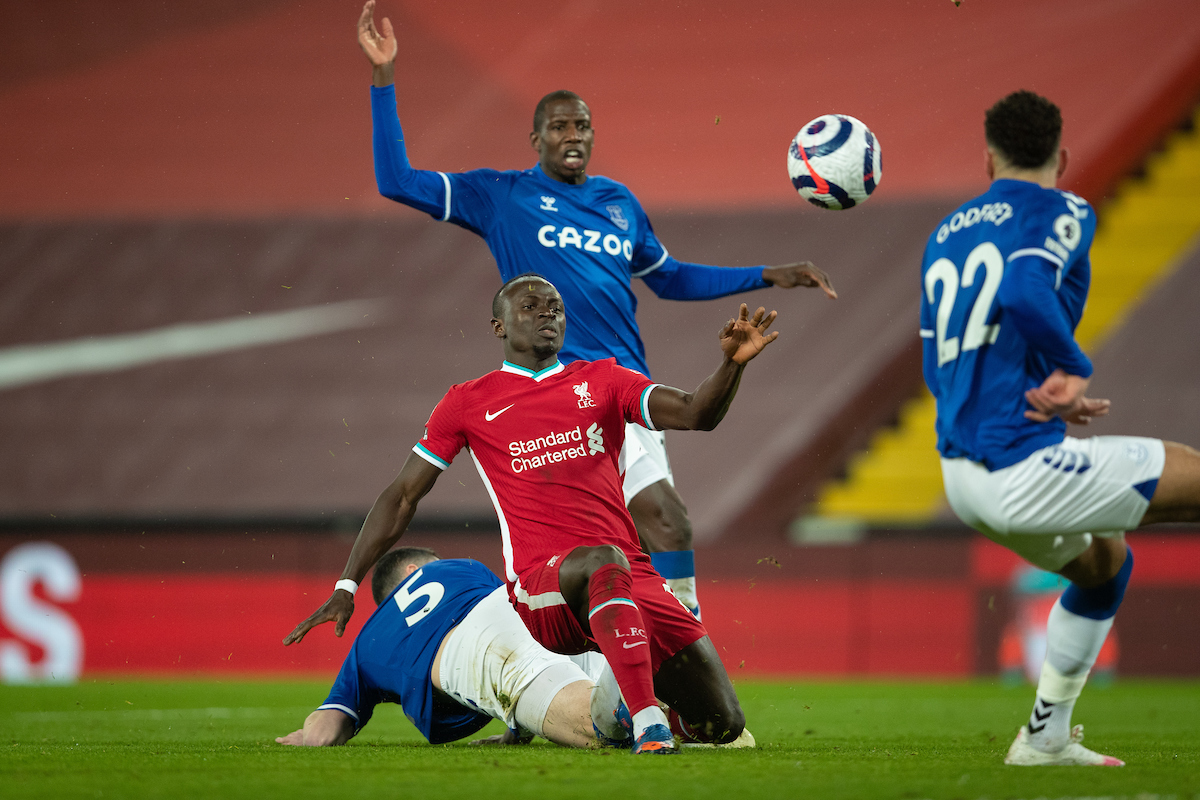 No more heroes then. Apart from Millie. Yeah, he's great. And how can you not love the stony-faced Dutchman at the back? Or Robbo? And Trent is from near where I'm from so that's a given. All that and I'm still 52.
But your heroes can let you down too. I'm furious with Morrissey, Ian Brown, Johnny Ramone and Philip Larkin. All artists who I've adored at one point in my youth, but now I'd blank them if I passed them in the street. Admittedly that might be difficult with the last two as they died in 2004 and 1985 respectively, but somewhere along the way they became human and humans are wont to err.
Footballers are human too and they're not always what you want them to be. There's far too many ex Reds who have annoyed me down the years when all I've ever wanted was to shake them by the hand. The reverse is true too.
I was no admirer of Dave Bassett of Wimbledon's Crazy Gang fame. I always saw his Cockney wideboy swagger as a sort of Terry McCann of football. His brand of football was a million miles from what I liked so I always thought I'd leave him with a 'oh, that's Dave Bassett' should our paths cross.
Then I met him at an event my company hosted in my last job. I shook his hand and asked him if he remembered anything about his time facing The Reds. He was polite, funny and enthusiastic to recall everything about his time in the opposite dugout.
He beat us more than once but there was nothing smug about his recollections. More of a 'god, how lucky have I been to be involved in this game' joy. I liked him instantly and I think the feeling was mutual. We chatted for so long that he twice missed his cue to appear onstage.
It was my job to put him in the wings, so he was mere yards from that stage. A fact that was mentioned more than once by my then manager. I didn't care. I wanted to hear more about his time at Plough Lane.
So, when Carra caused me to narrow my eyes in his direction I thought that that was it. No more heroes. People let you down and it's my own fault for building false gods. After all, it's hardly his. He's allowed his own views and owes me nothing.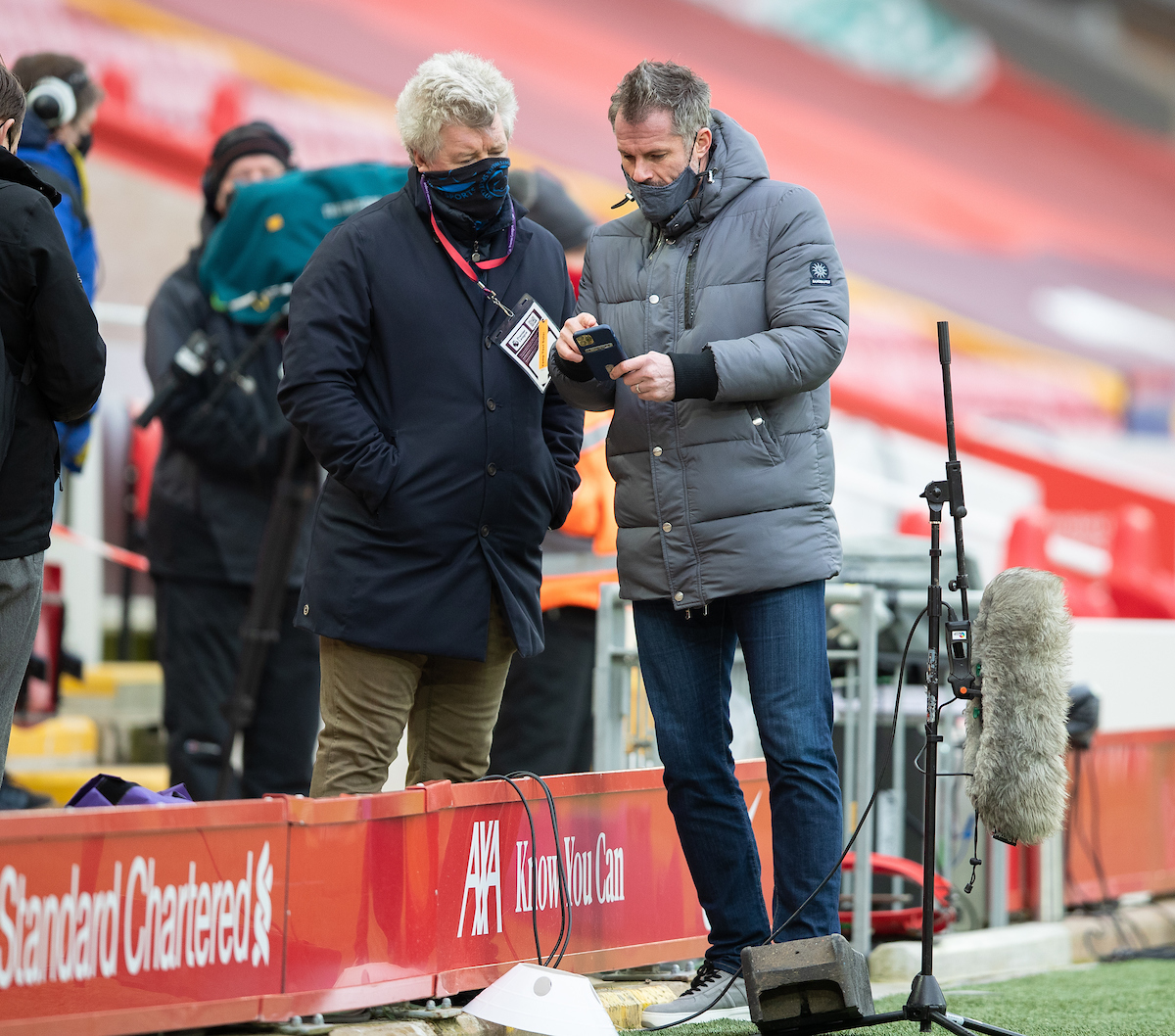 We all get frustrated with footballers and spend most of our time wanting their abilities and, occasionally, lifestyle. I couldn't do the latter. The machismo of the dressing room would bore me to tears. I prefer players who don't make a big fuss of what they can do or how lucky they are.
People seem to like the Zlatan thing. Not me. He must be the worst pint in the world. Imagine the number of selfies he'd take. He'd show you every single one too.
I mean, he's no Curtis Jones.
Don't wrinkle your nose at me. I know he's still a kid and has only played 25 games for the first team, but I love it when a kid from the city comes through.
In Monday's TAW Rundown, Gibbo pointed out that we have to alter Trent's song as he's no longer the 'Scouser in our team'. It would be a bit cumbersome to alter it to 'one of the two Scousers in our team'. I'll ask him about it. He's a musician after all.
And the best thing about Curtis? No, not the derby goal or the weekend strike – much as I enjoyed them both. No. It's this.
He looks like nothing has happened to him.
If that was me, if I was 20 and playing regularly for The Reds, I'd at least allow myself the odd cab home instead of getting the bus. Curtis still looks like it's his first day. Completely unaffected by an incredible year.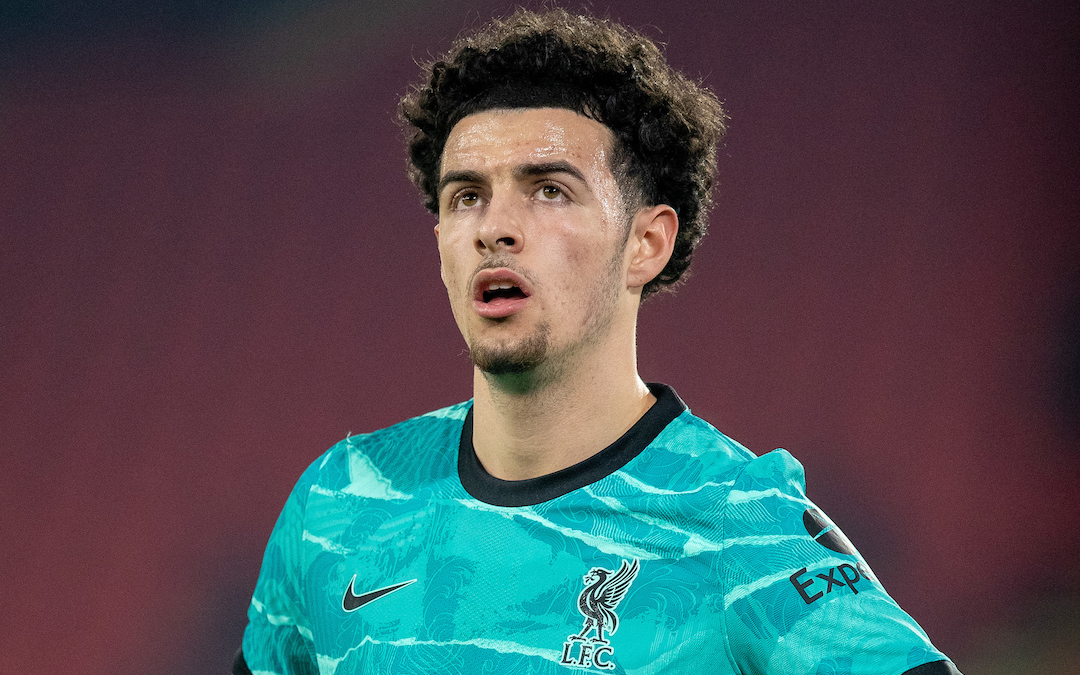 I suppose that's because he won't admit that he's arrived yet. There's still so much for him to learn before he gets to that stage. He doesn't want for confidence but he's so grounded. Just how I like my players. Ronnie Moran would love him.
His manager already does. He's already spoken about his potential and about how he doesn't see him as 'a kid' anymore. After the Sheffield Utd game he told the media that he wants to see him in more advanced positions as he can certainly finish.
The trust is there. With talk about what the club do when Gini finally leaves there's a chance that Klopp sees his replacement in the 20-year-old. When all the lads are back and the captain and Fabinho revert to their regular positions there'll be only one place up for grabs. Jürgen has already said that he's in with a shout.
There's still some work to be done. He can be too cautious at times, but that's borne of inexperience at this level. It'll come. All he can do is carry on with what he's doing and concentrate on The Reds. He'll have to ignore old farts living their imaginary football careers through him. No pressure there.
I write this on the day we lost Ian St John. What's lovely about the comments about him is the respect from the generation above mine. I never saw him play but I know about his impact on the club.
Along with Ron Yeats there's a case that he might be the most important signing in the club's history. He too remained unfazed by his success.
It's a lovely trait to have as a footballer. And hero.
---
"He's got a potential 10 or 12 year Liverpool career ahead of him, with plenty more special moments."

🗣 Sheffield United 0 Liverpool 2: The Post-Match Show | #NewPodcast | #LFC

Subscribe 👉https://t.co/oaOWcUzrlr
Listen👇https://t.co/dwJZO4yN3d pic.twitter.com/oyk9aBJq0G

— The Anfield Wrap (@TheAnfieldWrap) February 28, 2021
Recent Posts: