Rob Gutmann's match preview ahead of Arsenal v Liverpool in the Premier League, ahead of a huge week for The Reds coming off their big break…
I'M off the charts excited about the prospect of Saturday's game at Arsenal.
Maybe it's because it's been three long weeks since we've seen Liverpool play, maybe it's the excitement of being in the quarters of the Champions League, perhaps it's because Liverpool have simply won their last two football matches.
Arsenal still represent a formidable enough challenge and if we want to qualify for next season's Champions League via a top four finish, then this is something of a 'must win' fixture.
Yet I don't feel pressure coming into this game and I don't think Jürgen Klopp's team will feel it either.
It could be that we've all subconsciously written off the prospect of any happy ending to our league campaign and, though finishing fourth now would be quite something, it would still be cold comfort within the context of our earlier ambitions for this season's league campaign. You can't parade around the city on the 'yay we got fourth place' bus. You can't put fourth on your wall of fame.
By stark contrast, winning the European Cup, long shot though it still remains, would represent major redemption for Liverpool. I wouldn't go so far as to say 'all would be forgotten' in terms of the wretched run that ended our title challenge, but it would take a very miserable soul to mention it if we end up dancing around the city celebrating number seven in June.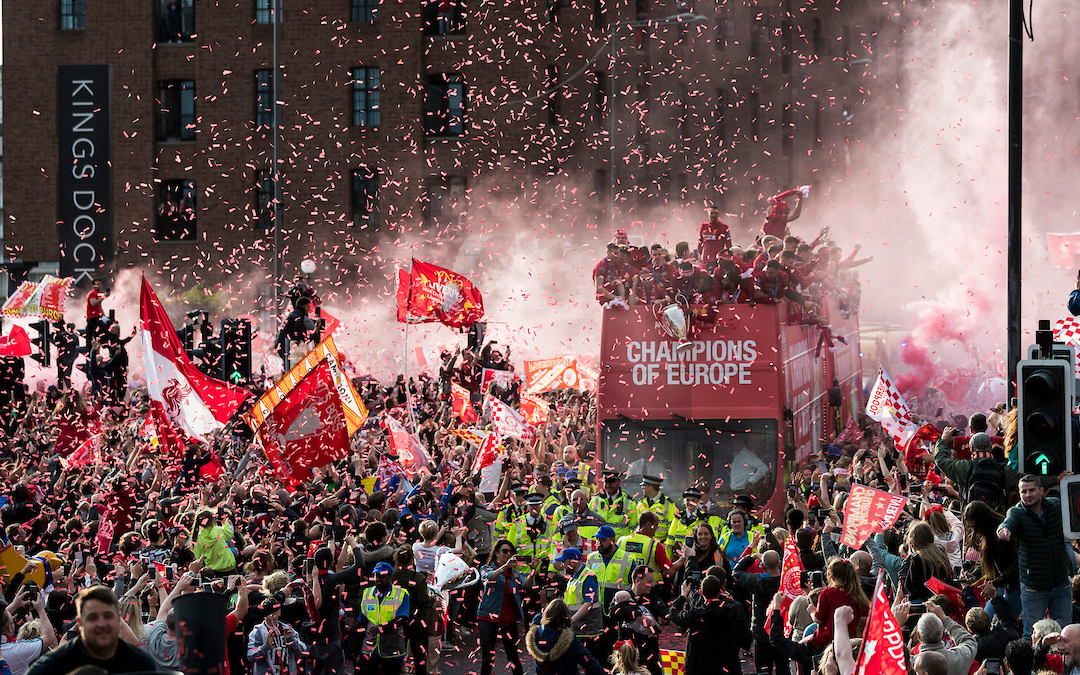 Back to Arsenal. I think this game is a free hit more than a must win, mainly because even if we win, it's unlikely to significantly effect our season. Our main rivals for the fourth spot, Chelsea should beat West Brom. It remains the likelier scenario, this weekend, that they extend their lead over us rather than we narrow the points gap to them.
Arsenal are a very funny team. There have been days and performances from them since Mikel Arteta took over as manager when you think they might be on a path to being a proper side again. More often though, they look a lopsided, disjointed, mirage of an outfit. It's easy to be momentarily fooled by some of their quality but ultimately the whole never seems to match the parts. 
Aubameyang is world class when he's in the mood. Lacazette always looks a penalty box threat. Saka is such a prospect and they have others too, like Smith-Rowe and Nketiah. Martin Odegaard is going to be a top European midfielder.
Of those six, Saka, Odegaard and Smith-Rowe are fitness concerns for Arteta coming into the Liverpool game – although it looks likely that only Saka will actually be absent from the final squad.
Jürgen Klopp has been able to use the respite of the past three weeks to get Bobby Firmino fit but he'll be sweating on getting a start ahead of Diogo Jota who has now bagged four times in his last three senior starts (having scored three times for Portugal during the international week).
Naby Keita also fared well for his country and could be asked to deputise for Gini Wijnaldum, who has played a ridiculous amount of football this season and featured three times for Holland during the 'break'.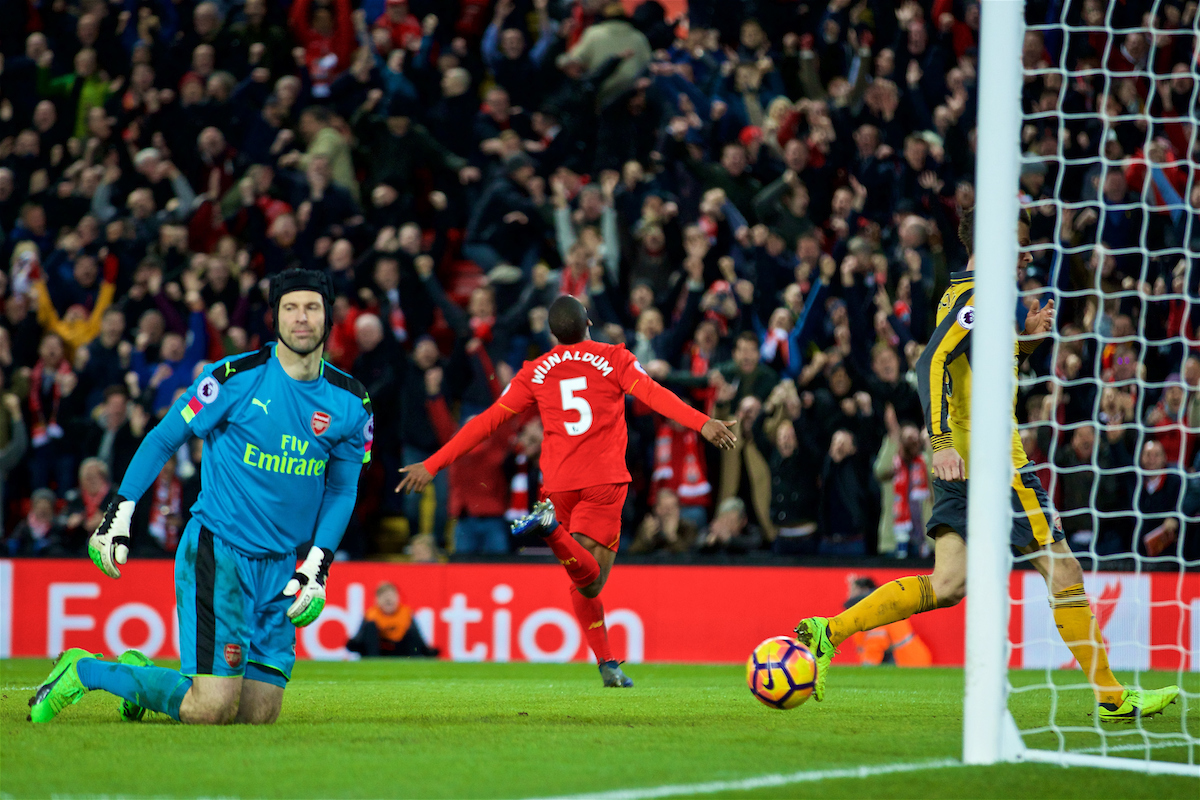 Thiago, who saw little action for Spain, and Fabinho (who saw none with Brazil) look fairly certain midfield starters, potentially alongside Keita.
Klopp has few options in defence, with his three first choice centre backs being indefinitely injured, and even reserve left back Kostas Tsimikas picking up a knock in the week. Trent Alexander-Arnold has had three weeks without a game and will be fine but Andy Robertson could do with some respite. Perhaps we'll see a cameo in his role from James Milner.
In recent seasons, stretches of weeks without a game mid term have knocked great Liverpool sides out of rhythm. This campaign has been so wretched post Christmas that there really isn't any great momentum to be lost. More than half of Klopp's currently available first team squad have had two/three weeks off which will have served to rest limbs and muscles that have teetered on the edge of 'the red zone' all season long.
Let's not kid ourselves, beating Arsenal this weekend would be a lovely bonus but the game's primary function is as a warm up for that season-defining game in Madrid on Tuesday night.
Up the dress-rehearsal Reds.
Predicted 11: Alisson; Trent, Kabak, Phillips, Milner; Fabinho, Keita, Thiago; Salah, Firmino, Mane
---
Recent Posts: