Martin Fitzgerald offers up his player ratings after Liverpool 0 Chelsea 1 in the Premier League…
FIVE home defeats on the spin for the first time in our history and you can't say any of them weren't deserved.
Welcome to this week's new low. 
Here's your ratings…
Alisson : 6.5
Spared his blushes and one almighty inquest by that VAR decision. 
Recovered well and makes a decent save against Werner late and then won a header in what looked like centre mid. 
Someone had to.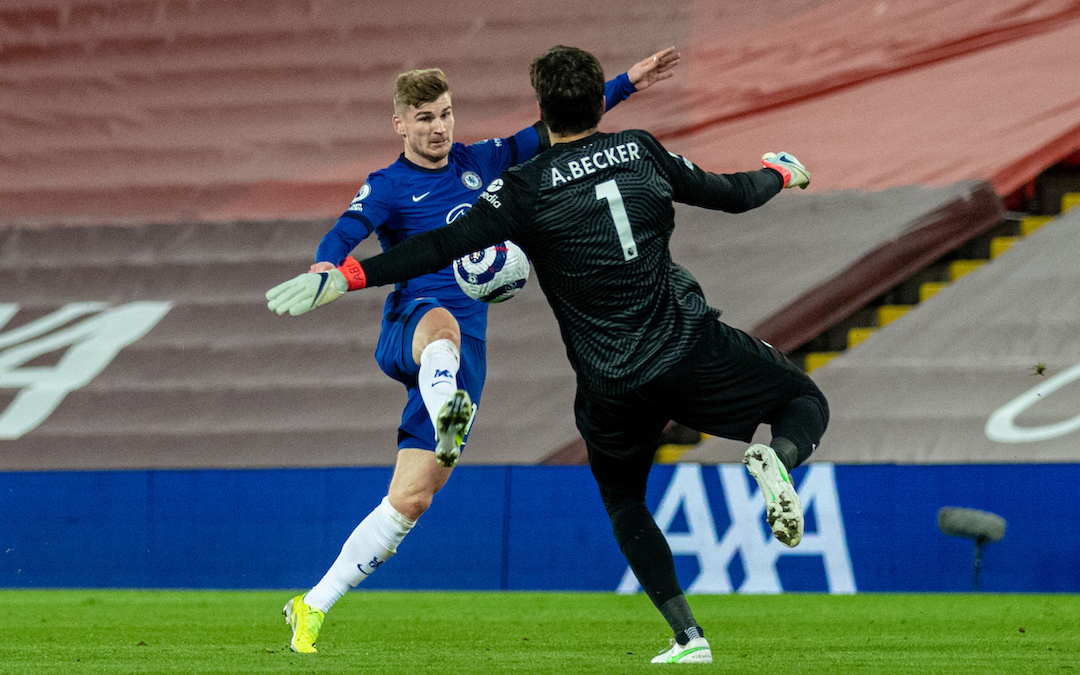 Trent : 5.5
Not his night tonight. Struggled to get forward and most of his passing options were cut off by a team that had set up to nullify his threat. 
Not great for their goal either, probably the worst cover since McFly did Born to Run.
Fabinho : 5.5
Looked off the pace – almost as if it's not really his position and all of his partners since he last played are playing shuffleboard in a retirement home for centre backs on the Wirral. 
Also not great for their goal. Obvs. 
Kabak : 5.5
Again, does the "hands behind the back" thing for their goal because he's terrified that having arms might be deemed an "unnatural silhouette" by the cunts in charge. 
I sort of get it, but defending like your refereeing a snooker match probably isn't ideal. 
Particularly when Kante gets away with a "silhouette" that would only be natural if he was doing the Charleston. 
Robertson : 6
Did alright, but he's desperate for someone to link up with on the left and he didn't find it tonight in Jones or Mane.
Gini : 5
Midfield was nowhere near it and Chelsea absolutely dominated it. 
Their shape and gameplan was perfect and Gini, like the other two, spent most of the game on the back foot as they played through us.
Thiago : 6
One of our better players with the ball and, when he got on it, he used it to decent effect at times. 
But, again, Chelsea passed it around him and their midfield had it easy tonight. 
Compare to that last year opposition midfielders were coming off like they'd run a marathon and had to spend a week wearing them capes made out of kitchen foil.
Jones : 4.5
Wasn't involved at all really until Mo played him through and he failed to control it and get a shot off. 
Wasn't surprised to see him go off, was more surprised that our solution was just trying different players in a system which was getting overrun with ease.
Mane : 4
Worked hard but with no end product. 
Should have gone down in the first half and won a pen. Should have connected when Mo played him clean through in the first half. Should have knocked Kovacic out when he kicked the ball at his head. 
If I had to rank which of these three I would have most liked him to do it would be three, three and three.
Firmino : 4
Some OK knitting and laying it off when he came deep but offered no threat at all. 
Amazed he lasted the 90 tonight.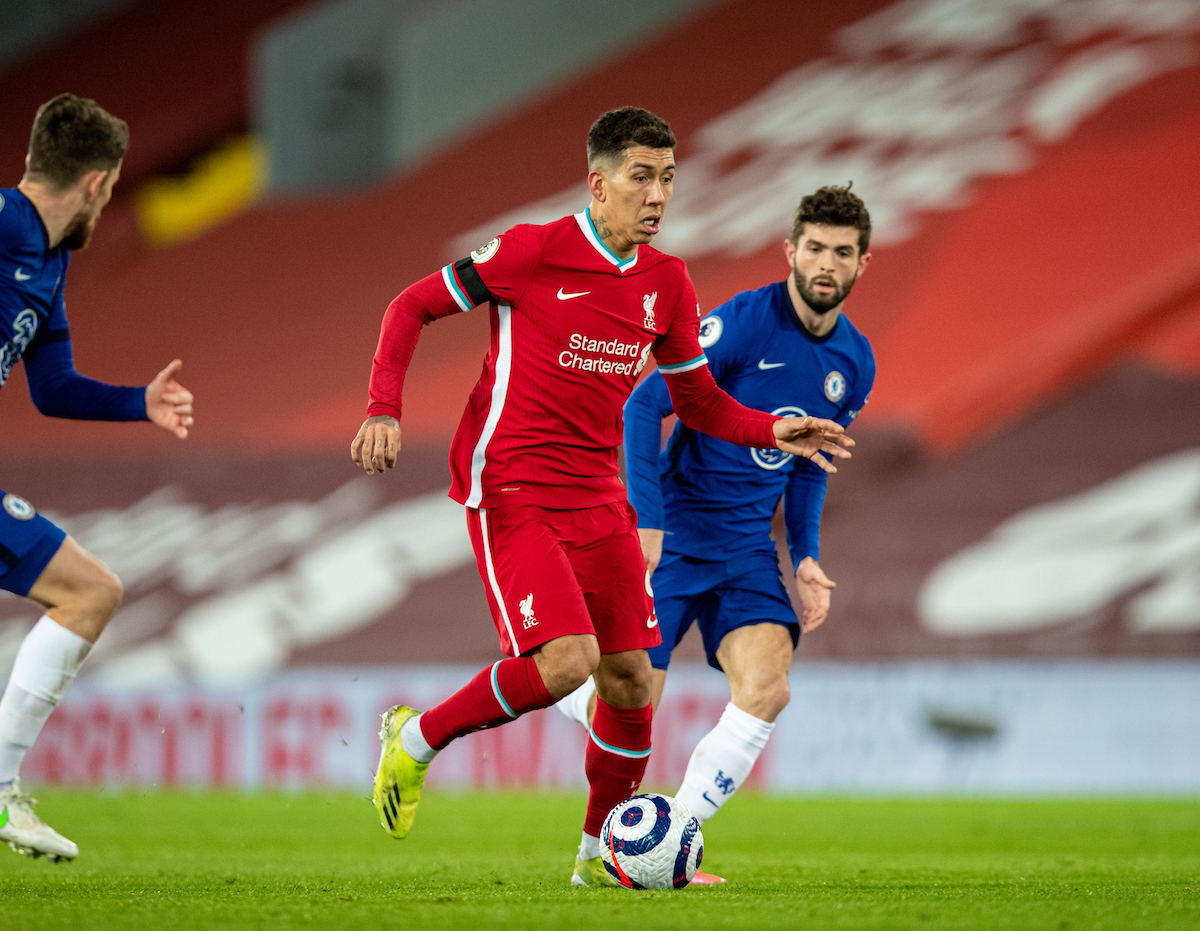 Mo : 6
Two great balls in the first half to play Mane and Jones in but other than that he struggled to get anything out of Chilwell. 
Not withstanding that, he's the most likely of the front three, the top scorer in the league and, therefore, rightly fucked off to be dragged when we needed a goal.
Can't help but think we might have made a bad situation worse and the last thing this season needs is his agent tweeting thinly veiled punctuation. 
SUBS
The Ox : 3
Couldn't have helped Mo's mood. 
Jota : 3
Never really got in the game.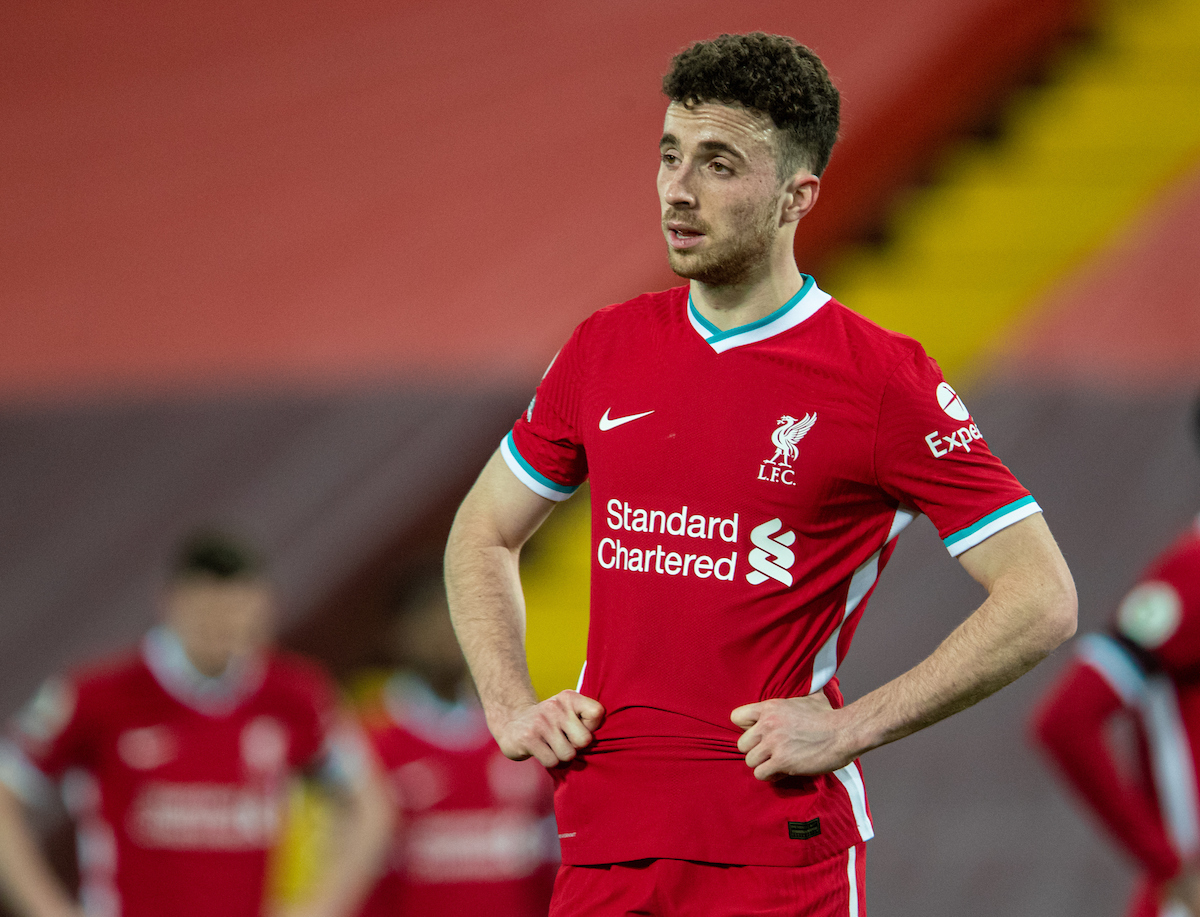 Milner : 4
Threw in some tackles to at least try and up the tempo but wasn't the most inspiring change with 10 to go. 
King Kenny : 10
Spent his 70th watching The Reds whilst sitting in front of a laptop and wearing a pair of boxing gloves. 
I hope I'm doing that when I get to his age.
---
Recent Posts: