Despite Jürgen Klopp's concession of the title, David Segar writes that Liverpool must still look to prove their quality in the race for second place…
THE problem with lockdown and having to watch so much telly is that you're bound to get repeats. It's even happening to the football.
It was another matchday to forget on Saturday if you're of a Liverpool persuasion, with 75 minutes of hard work and mostly good play undone by a few moments of madness and, to put it diplomatically, questionable refereeing.
"Oh hang on, I've seen this one loads. Del Boy falls through the bar in a minute."
Defeat at Leicester was a particularly tough one to take. While it was a familiar tale, it was in truth different to the loss to Manchester City, where on the balance of play you would concede that the league leaders were deserving of the three points, even if the current Champions did shoot themselves in the foot, twice. Twice! (Holds two fingers up and shouts at the heavens while wearing a shit jacket.)
At the King Power Stadium, Liverpool deserved more. They controlled and outplayed the Foxes for long periods only to be beaten by an inexplicable decision to overturn a goal that was shown to be offside, and then a ludicrous one-in-a-thousand error to hand the hosts a second. The third was poor, but merely a result of the first two.
Frankly, it all felt like the quintessential ingredients for a great team having a crisis. Mostly everything is fine and dandy, with the usual excellence in evidence in 80 per cent of the pitch, but then there's the loss of confidence and efficiency in both penalty areas and everything else that is simply up to the kindness of the footy Gods going against them.
It was quite weird to see Roberto Firmino and Mo Salah combine for a goal that was not only sublime, but also would have taken immense amounts of confidence to attempt and pull off. You hoped that it was a sign that the team had its belief back, and maybe it did. It was rapidly taken away by a mad eight minutes later on, though.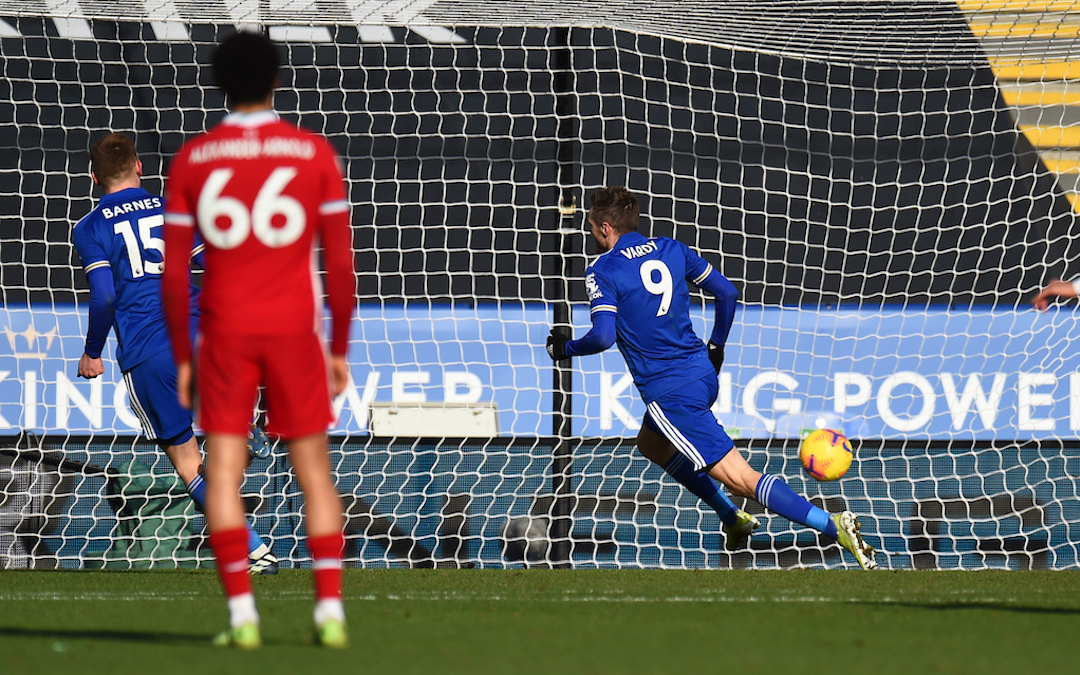 It was hard enough to see the house of cards collapse after a VAR-assisted wobble of the table on Saturday, but it was made all the worse by having to see Jürgen Klopp publicly concede the title afterwards. Whether it was genuine emotion or just exasperation at yet another stupid question in a press conference, it was hard to watch.
We all knew it was the case. Anyone with half a brain knew it was the case after the Man City loss, or probably even the Brighton loss. The title is long gone, and we're all a bit pissed off about it.
What there is little point in doing, though, is being pissed off until next season. That's ages away, and we're all more than used to not winning titles, so Liverpool must concentrate on the next best thing. Trying to go all the way in the Champions League, and making sure that they end the season reminding the rest of the league that they remain a chasm away from BOTH Liverpool and City, even with the remarkable amounts of adversity faced by the former this season.
The more points that are dropped, though, the more fans will panic. It's justified in some senses, of course, because we don't really know when this bad run will end. We all hoped that the back-to-back wins at Tottenham and West Ham followed by two deadline day centre-back signings was a turned corner, but alas, no. The team had simply turned three corners and ended up back where they were before.
However, while Liverpool are indeed in a dreadful run of form, their rivals to be the best of the rest aren't exactly world beaters themselves. Only one team in the Premier League is averaging more than two points a game right now.
Some teams have shown form recently, such as Chelsea and West Ham, but if this season has taught us anything it's that runs of form don't last very long for anyone not called Man City.
For Chelsea, it may well be 'new manager bounce', or the fact that they've had a very kind run of fixtures since Thomas Tuchel's arrival. On the face of it they have a strong squad and a much better manager than they had a month ago, but there will probably be more stumbles when their fixtures get more plentiful and more difficult in weeks to come.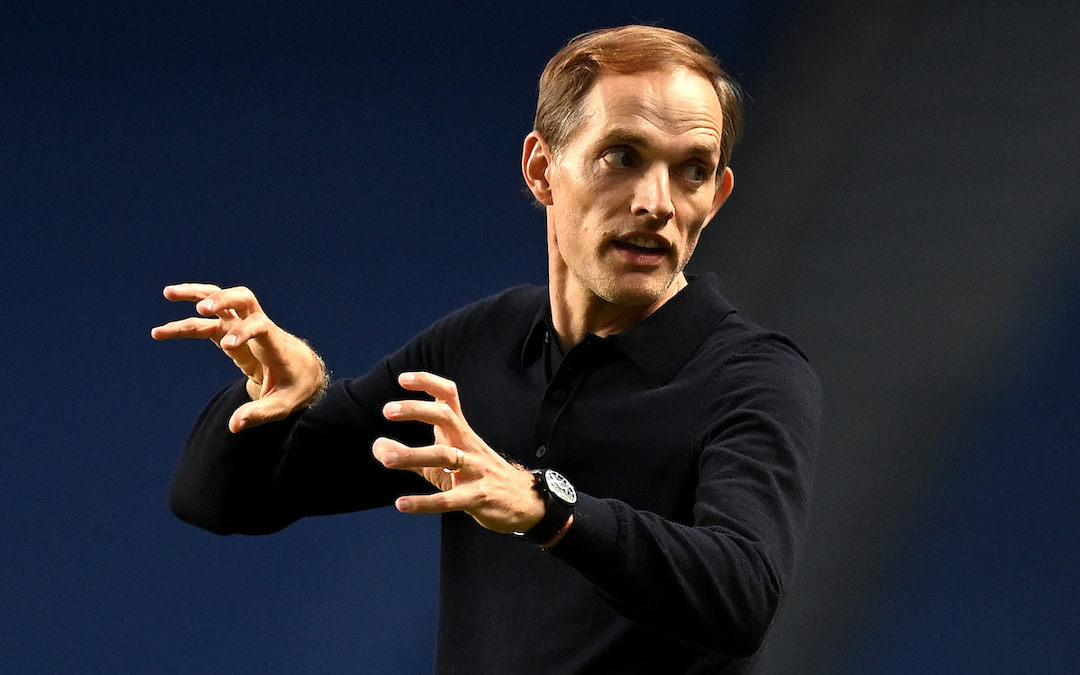 For West Ham, David Moyes is undoubtedly doing a very good job, but you're also talking about a team that was put away with relative ease by this apparently awful version of Liverpool just a few short weeks ago.
Manchester United's title challenge has also collapsed in recent weeks, with Ole Gunnar Solskjaer's side winning just once in their last six games, and looking wholly unconvincing on the regular unless Bruno Fernandes pulls something out of the bag. Then again, Klopp did turn all the referees against them, didn't he Harry?
Leicester are doing what they basically did this time last year, which ended with them dramatically falling away. They might use that experience this time, and they're certainly a very good team on their day. However, they also have their share of off days, as well as Europa League football to juggle in the immediate future.
Like Liverpool, Tottenham's form has dropped off a cliff since Christmas. Unlike Liverpool, Jose Mourinho's side are failing to look particularly credible in any of their defeats. Their only recent game where they have shown any quality was a game in which they conceded five times, to Everton of all people.
Speaking of which, The Toffees have only won one of their last five games, and are not only dropping points regularly, but like Spurs, are largely being outplayed when they do so. The 2-0 loss at home to Fulham on Sunday was alarming not just in the result, but in how it was a result that hugely flattered Everton.
Aston Villa remain somewhat of a wildcard, but despite having the incredible Jack Grealish, do lose more often than you think. They've lost eight of their 22 games so far, which I had to treble check as it didn't sound right.
Having said all that, Liverpool cannot be preoccupied with their rivals, not least because there's just so many of them in this weird league.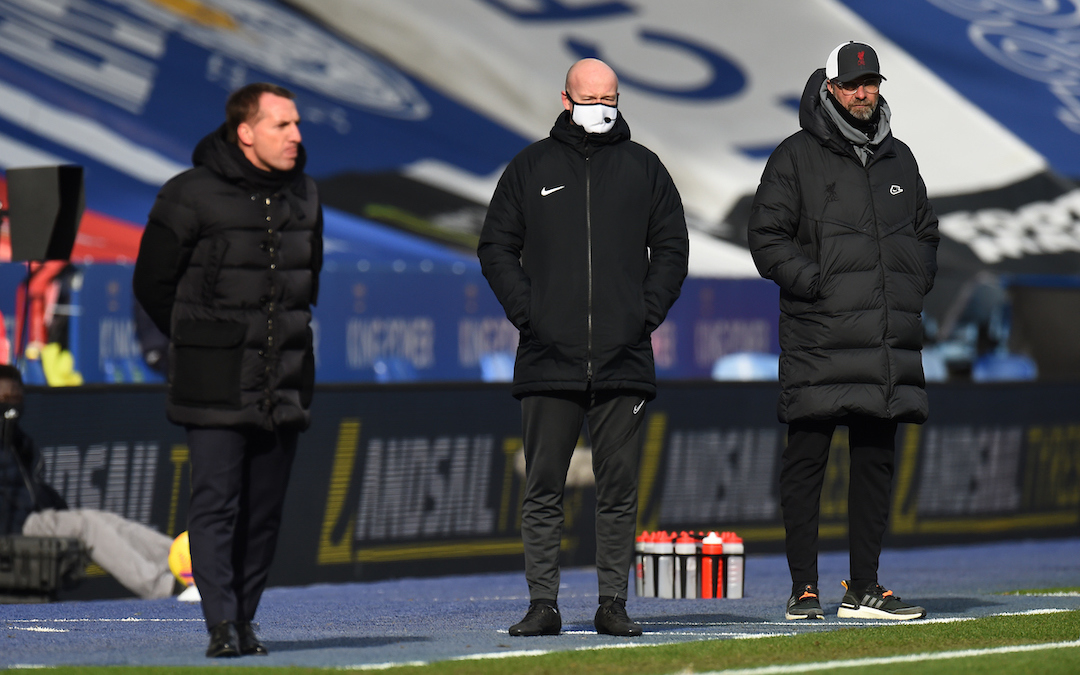 Even just a few wins on the spin would cement them in the top four, because everyone else will continue to drop points all over the place, like a chef trying to transport soup with a colander.
Sealing a confidence-boosting victory in the Champions League against RB Leipzig followed by beating Everton at Anfield at the weekend could be the tonic that they need to push on and remind people just who they are, and just how good they are. Easier said than done, as we've all found of late, but I really think they're closer to recovery than some so-called experts want to believe.
Luckily, the manager and his players have more about them than most of the people 'analysing' their current situation, and in Monday's press conference, both Klopp and Jordan Henderson said all the right things and showed that the mentality within the club is a lot stronger than that outside of it.
I may just be someone sat behind a keyboard and making stuff up, but despite the heartbreaking ending to Saturday's game, I saw enough from that performance and from Klopp and Henderson's comments to believe that the determination is there.
To show the world once more that we are Liverpool, and we're still fucking boss.
---
"You want them to find a way to pin Leipzig back, find a way to hurt them."

"It's in them. Knuckle down and go again. Back themselves that it's going to come. Mo is a match winner. Mane is a match winner." 🗣

Leipzig Build Up 👉 https://t.co/oaOWcUzrlr 👈 pic.twitter.com/EvMxEAPOF1

— The Anfield Wrap (@TheAnfieldWrap) February 16, 2021
Recent Posts: