Despite Liverpool's league title defence becoming our worst nightmare, Karl Coppack writes that we still have reason to dream…
WELL, this isn't good.
Four losses and two home draws are enough to get anyone down, but Saturday was the worst of all.
Not only was it them and the fact that our double decade unbeaten record went, but one of our own used his co-commentator role to repeatedly lay into a kid playing his third game for the club before going on to accuse two of our forwards of diving.
It's a right piley-on these days. Help yourself, non-Reds.
It may be bad but it's not quite the nadir people make it to be. Sure, the league's gone and we've had to recalibrate our ambitions this season, but we're not going bankrupt or about to be relegated.
But it's not good and it would be stupid to suggest otherwise. The lads aren't scoring and we're only three injuries away from seeing Caoimhin Kelleher in the back four. What's more, our heads are starting to drop as chance after chance go missing. That's Jürgen's next challenge.
We can look at these reasons (or excuses, if that's your thing) such as Saturday's ref dismissing the penalty footage in the same way he would a till receipt, but that would get us nowhere. We can't change the last few games. What's important is here and now.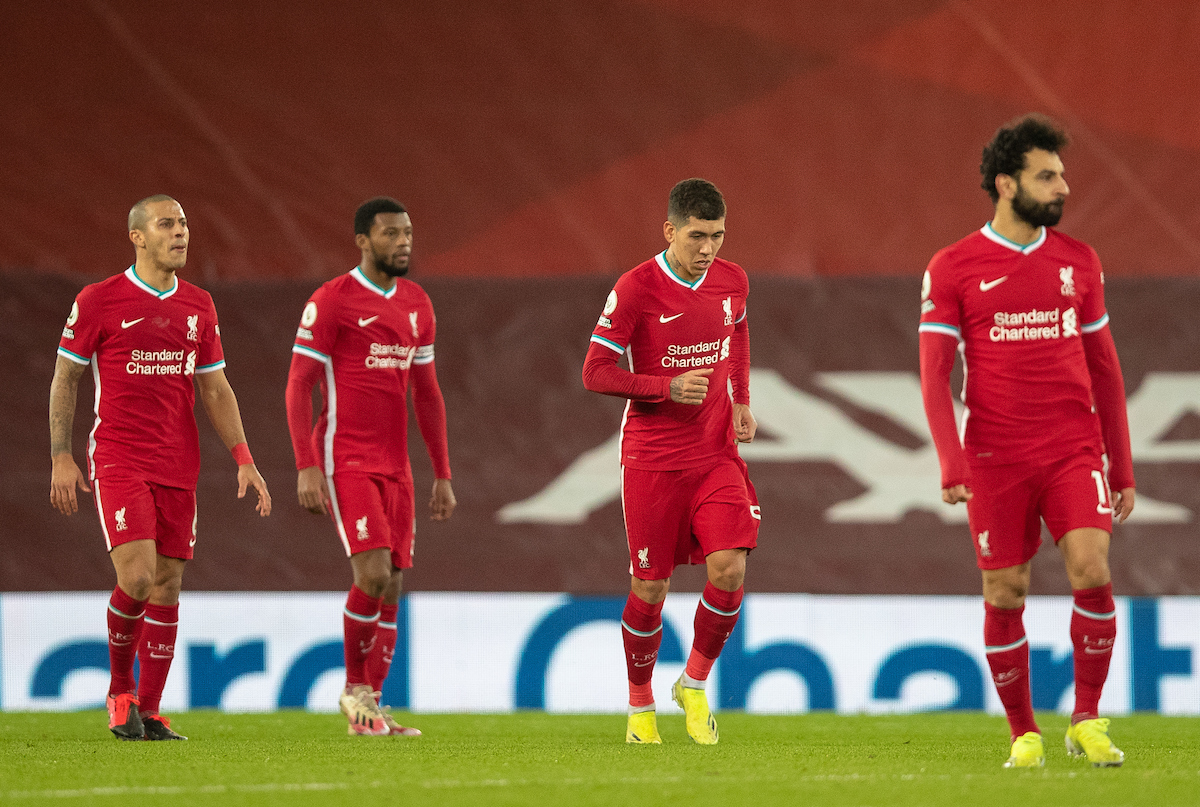 The only positive in recent weeks was the result in Hungary. Liverpool shook off the nerves of the Premier League and played a more expansive game. True, Leipzig chose that of all nights to miss chances and have their star defender morph into Mr Bean, but the Champions' attitude was first class.
Maybe it's the freedom of playing a different type of side or maybe the bonus of not having a mad referee for once, I don't know, but The Reds looked more like The Reds. Europe could be our saving grace.
After all there's a precedent for this.
Rafa's 2005 Istanbul side stank out the away grounds of the nation for that entire season. Oh, Europe brought home the chorizo, but we were a walking nightmare domestically.
Anyone who was at the Southampton game will remember that we looked as far away from potential European Champions as it was possible to be. We left the ground wondering just how David Prutton could master a midfield which featured Hamann and Gerrard. We were two down in 20 minutes and bullied all over the pitch.
You'd never have guessed which side was about to be relegated and which was on their way to European glory.
I don't really like stats, but this is a nice one… After 25 games of that season Liverpool were in fifth on 40 points. At the moment we're sixth on 40 points. And still in Europe.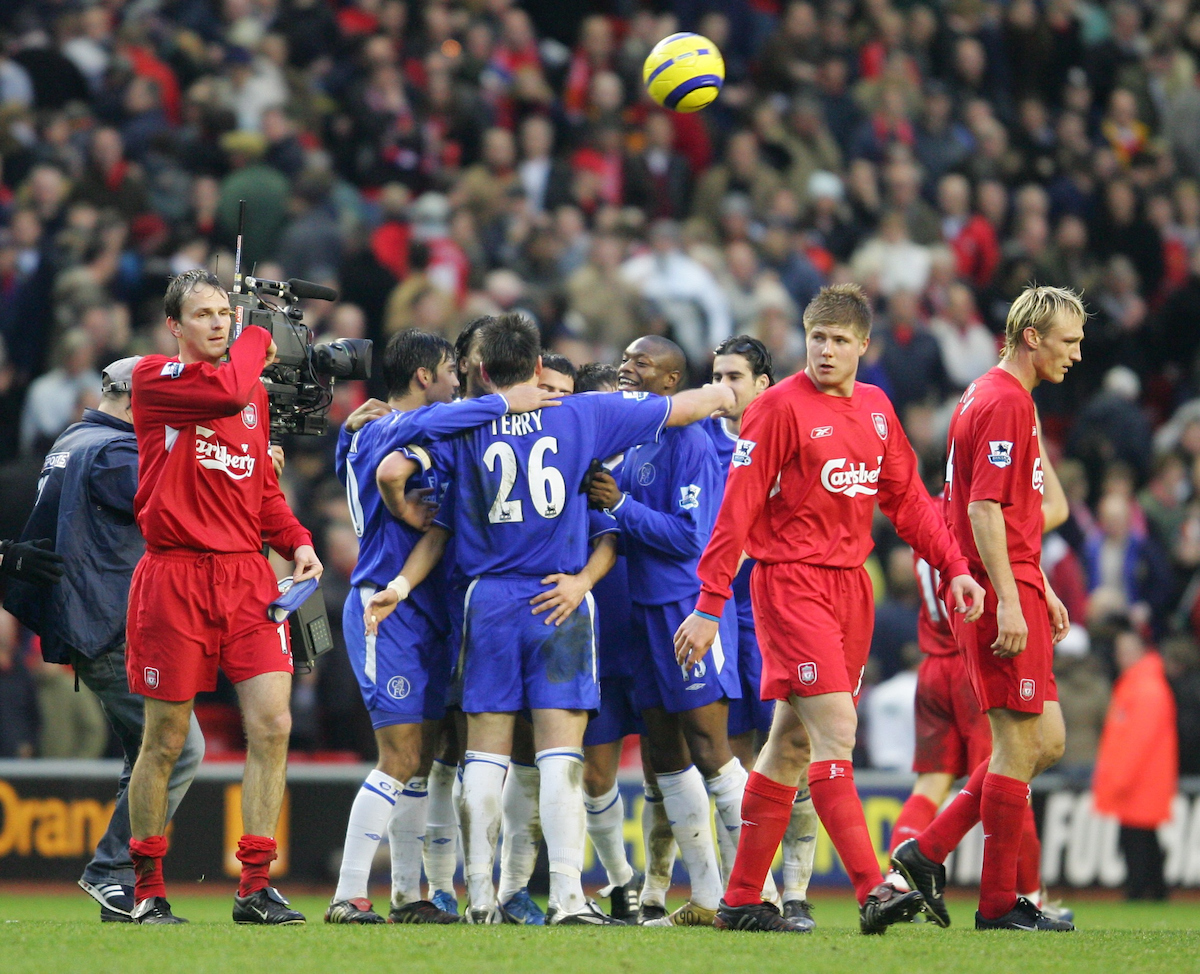 Look, it's a straw and I'm clinging to it for all I'm worth.
If there is to be success this season it'll have to be in Europe. A tall order to go all the way what with City and Bayern webbing everyone in sight, but again there's precedent. That 2005 side beat a Juventus side who were on their way to their third Scudetto in four years (though they were later stripped of it). Then we got past the landslide winners of our own league.
If we get a goal-line technology goal off Sadio's arse in the home leg of the semi against City…
Istanbul wasn't just a miracle because of the final. It was also because we were woeful in the league. From being outplayed at Crystal Palace to surviving a draw in Turin without Gerrard. We should have won too. I've still no idea how Milan Baros missed.
This side, even this incarnation of it, is better than the 2005 vintage, though they had the advantage of workable centre backs who have played at centre back before. Maybe with a freer mind – and, who knows, maybe even a returning player or two, we can get through the Leipzig game and make a decent go at the latter stages. This year's final is in…
Look, I'm just putting it out there.
But at the moment that's just a pipe dream. Jürgen may be handcuffed by ill-luck, but that surely can't go on forever. When the captain went off at the weekend the only saving grace was that there was no one else left to get injured. I hope not anyway.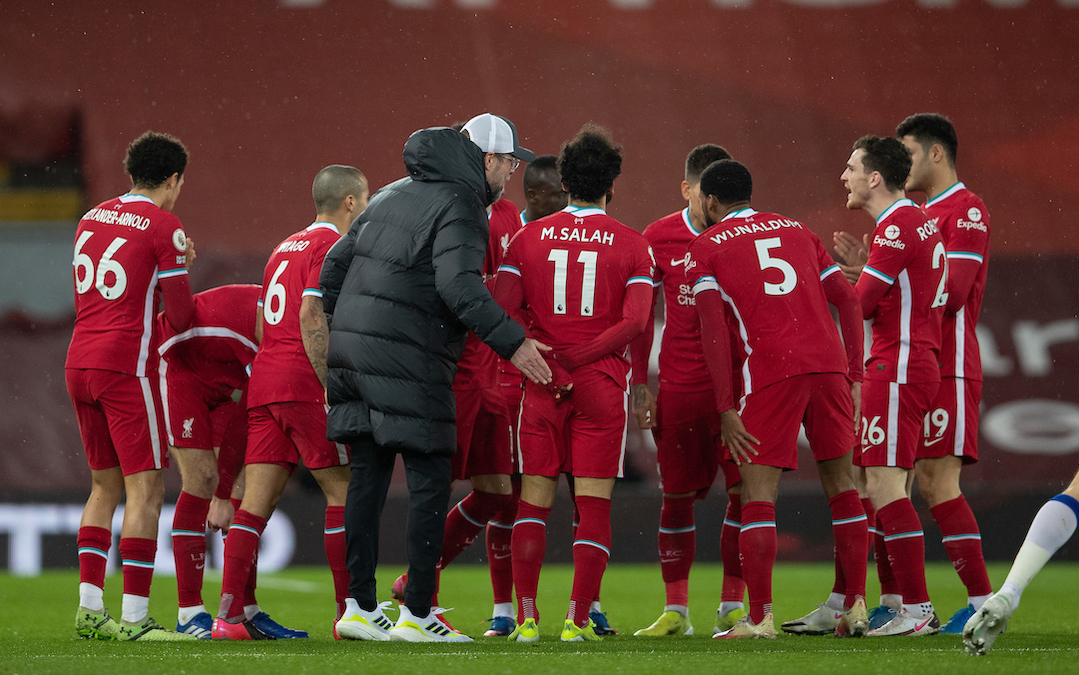 There's work to be done but we have Diogo coming back and the best striker in the league wears our shirt. It's been a savage campaign, but not a common one. Maybe we're paying for the last two seasons with this one and though it's unpleasant, I can live with that, particularly if we build up a head of steam in Europe.
The key difference is that most poor seasons have been because the players haven't been good enough. This time they've just not been available.
We just want to fast forward until the day that Virgil lines up next to Joe with Jordan and Fabinho in front of them. Then we'll see what's what.
But, in the meantime, we have to just suck it up and take it. Everton came to us when we were down and took their chances for once. It had to happen one day and maybe it's better that it came when we were shite rather than against our full-strength side. I'm still clutching at straws but it's all we have at the moment.
European success is still a lot to ask but The Reds have been asked to perform miracles before and delivered. If you're going to take a consolation trophy then it might as well be the biggest one in the game.
So, when captain Ben Davies lifts our seventh European Cup high into the Turkish night, we can look back at this week and wonder just how we did it.
You've got to have a dream.
---
"Not only do the opposition know what Liverpool are going to do, Liverpool aren't doing it very well."

"They need to start asking questions of the other team that they are not expecting you to ask."

Watch @RorySmith & Neil Atkinson on Youtube 📺

👉https://t.co/0eawnsQPCG👈 pic.twitter.com/SFAzVUsOri

— The Anfield Wrap (@TheAnfieldWrap) February 24, 2021
Recent Posts: