Rob Gutmann's match preview ahead of Liverpool v Everton at Anfield, with both sides in desperate need of some Merseyside derby day delight…
THE thing I've always thought about death is that you'll likely get time to think about it.
Assuming you die in one of the common formats. I'm definitely not taking about the sort where you get taken out by a sniper's bullet. Gunned down as a consequence of a conspiracy that goes right to the top. Those deaths are usually a surprise. 
I've always worked on the basis that you'll get enough time. I've assumed this breathing space will allow things to be put in their correct universal perspective. The older I'm getting the more dubious I am about this theory. I think that death, like life, is always going to come at you pretty fast, however much you plan ahead. 
I've always said that I fear dying in the middle of a Championship season, mainly for comedic effect, but truth is I've probably always meant it. You don't want to miss out, do you? Who would want to be denied that glory? Win the league and go happy, yeah?
So, would I rather fade out with The Reds floundering in mid-table obscurity than mid term in a ripe season? Doesn't feel very satisfying. Like dying knowing your kids are in all states of disarray with no futures worthy of the name. You instinctively want to leave things in good order. That's default human nature. 
Derbies feel the most eternal thing to me. The only thing I can know for certain is, at the moment, I'm aware my days are numbered, that I will also know the proximity of the next derby.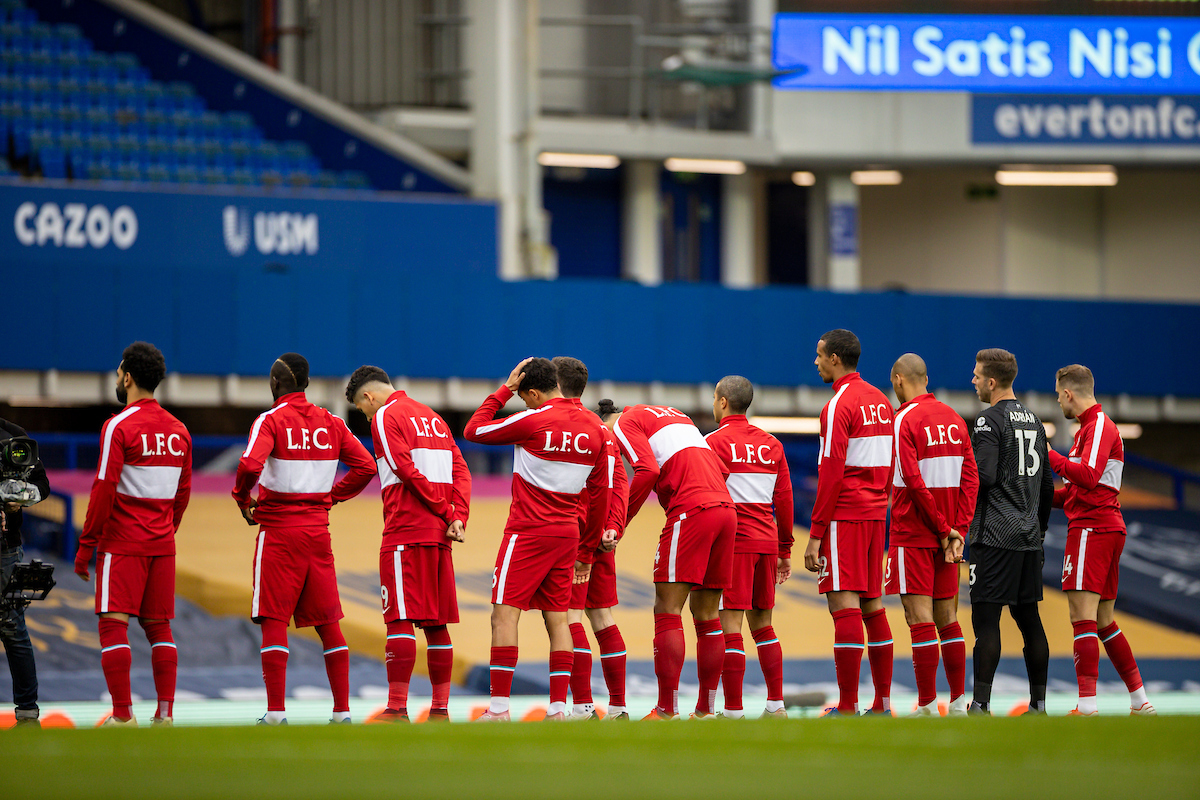 I worry about dying not worrying about Liverpool's last result. So, say we've lost our last fixture and I know I'm fading fast, do I choose to disregard that last result? Has that game become immaterial knowing my impending doom? I think it probably has, by that stage, and that feels like a shame. I'd like to be getting enough out of the greatest passion of my life till I breathe my last.
Watching Liverpool this season has been a slow death. A decay by a thousand cuts. I've lived through few seasons as thoroughly unpleasant as this one, but in truth not many that have got quite as ugly as this one. Our recent run in the league is a ghastly as any in our history. Liverpool shouldn't be doing relegation form and certainly not over a 10-game stretch.
The Champions League was always going to represent a solid opportunity for The Reds to regain identity and their duly did, in hugely creditable style. The win over Leipzig won't be heralded as a new dawn just yet, as our very worst phases of the season have followed very impressive back to back victories, but a revival has to start with a win from somewhere.
The Blues then – a platform for us to really lift off a grounded season or an opportunity for it to plummet to its lowest depth?
Everton off the back of ignominious defeat to Fulham and another beating at home to Man City in the week are as disjointed an outfit as Liverpool. Ancelotti can pick from a fairly healthy squad, with the likes of Allan and top scorer Dominic Calvert-Lewin back in the mix and available. 
Jürgen Klopp will hope a few days more training at Kirkby will render long-term absentee Naby Keita an interesting new option. Liverpool badly need midfielders who break the lines and augment the front men and Naby is one of those guys. Considering Liverpool will likely again be without Milner and Fabinho it would be helpful if Keita was fit enough to hit the ground running, having not featured since just before Christmas.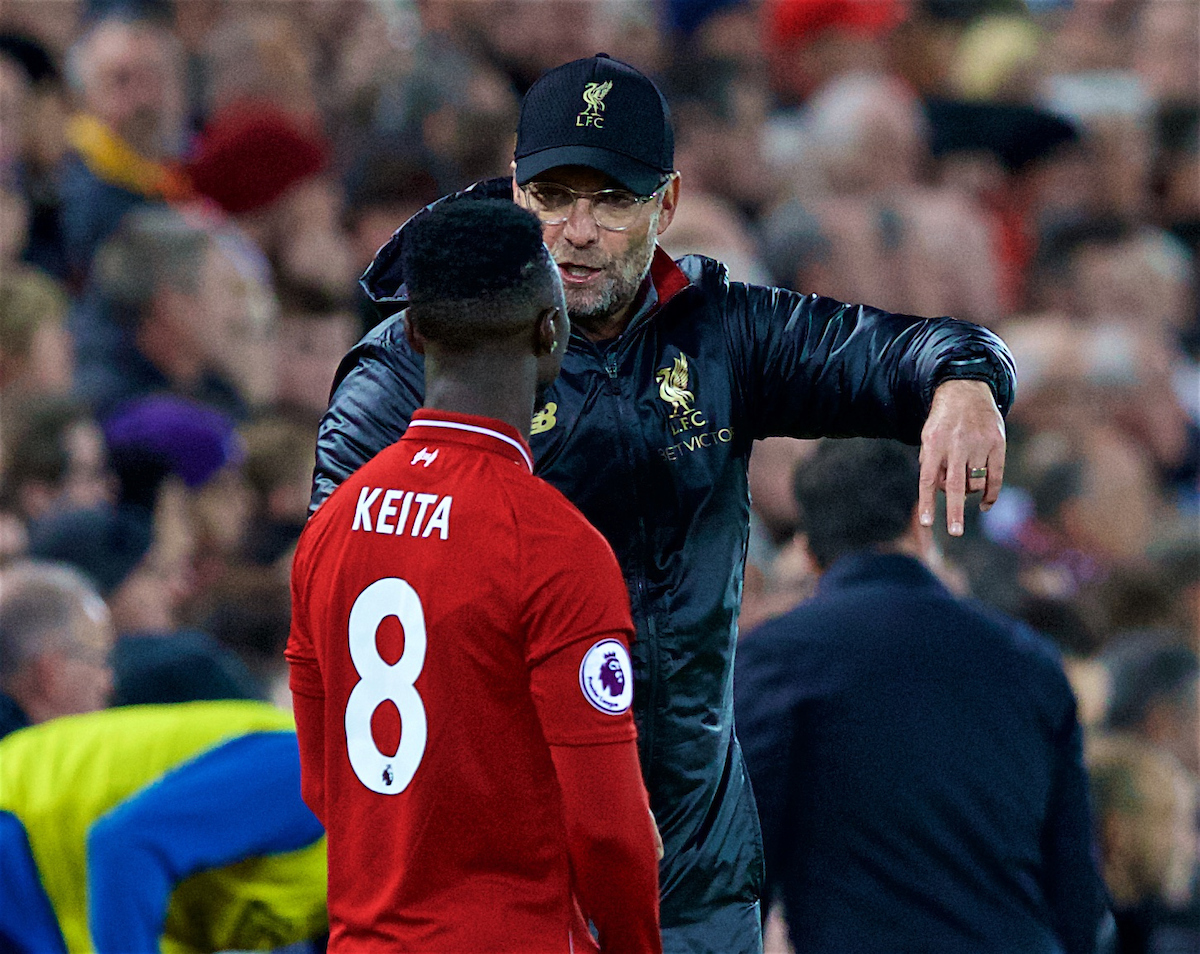 Given the fact the team played Tuesday, allowing sufficient recovery time ahead of Saturday's game, and the paucity of selection options open to the Liverpool manager, it seems likely he'll pick something close to the same 11 for the third game in a week.
Typically, Liverpool teams returning from away day adventures in Europe appear jaded by the second half of weekend fixtures, and to that end Klopp will look to his bench to provide fresh impetus. We're short of options but I'd expect at least two of Shaqiri, Keita, Chamberlain and derby ledge, Divock Origi, to see some action. Heck, Origi may even get a start. It is derby day after all.
Our season is far from moribund but we have taken a helluva lot of blows thus far and if we have to take one more against the fucking Blues, of all teams, then a big part of us will die inside.
Would I take the draw then rather than risk defeat? Not a chance. Death before dishonour.
My dying words – so help me god – tell The Reds I love them.
Predicted 11: Alisson; Trent, Kabak, Henderson, Robertson; Wijnaldum, Jones, Thiago; Salah, Firmino, Mane
---
🗣 Weekender: A Winning Start To Merseyside Derby Week | #FreePodcast | #LFC

🎙 @johngibbonsblog, @RobGutmann, @lizzidoyle & @JohnnyMilburn
📞 @JakeGerardNolan on @SPR_CFC & @LFCFoundation on @Red_Neighbours

Subscribe 👉 https://t.co/cXuFmbDvp3
Listen 👇https://t.co/jiBhlLzb2O pic.twitter.com/G2FttMjGdq

— The Anfield Wrap (@TheAnfieldWrap) February 19, 2021
Recent Posts: