Martin Fitzgerald offers up his player ratings after Liverpool's 2-0 Merseyside Derby loss to Everton in the Premier League…
FIRST things first, we were poor there and got we deserved.
Second things second, despite our own ineptitude, the ref goes to the monitor and he watches that incident for one second from one angle and then sticks with his mad decision.
That cunt in Stockley Park: "Do you want to at least pretend to look at it? Like maybe watch the whole incident?"
Ref: "Nah, don't worry. It's these cunts. You should have seen the last derby. If we can get away with that we'll get away with anything."
That cunt in Stockley Park: "Sound. By the way, I've got a beach ball here if you need one?"
Ref: "Cheers Cunty. We'll save that for April."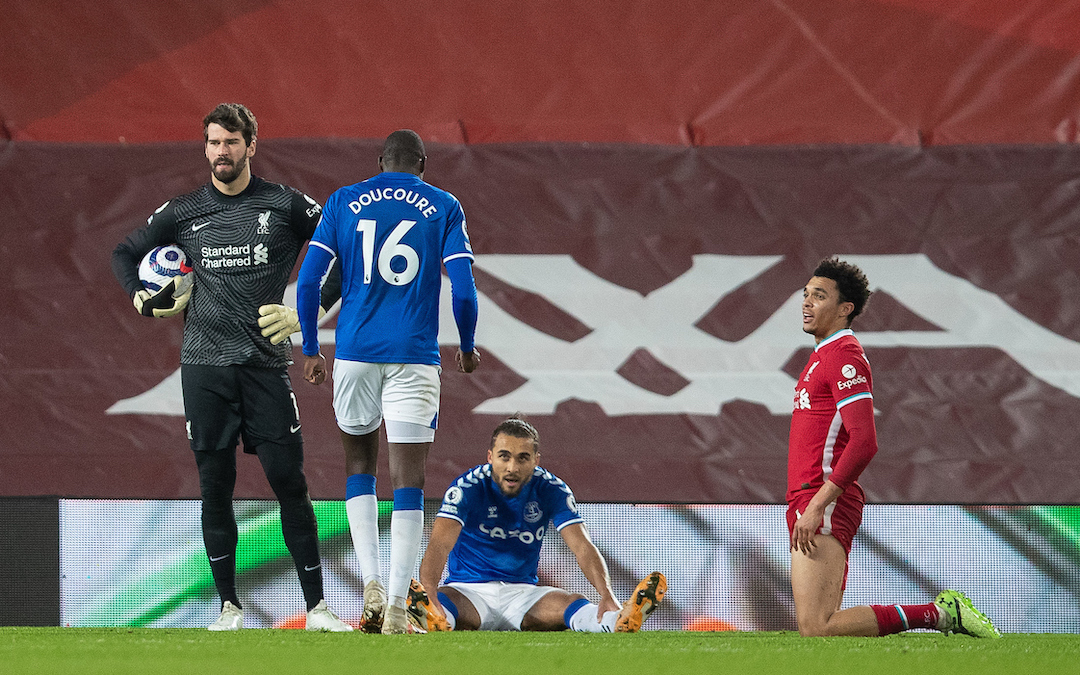 Here's your ratings…
Alisson : 6
Made a couple of decent saves – one from Coleman in the first half and one in the lead up to the penalty.
Other than that, his only real contribution was the occasional anxiety inducing ball to an unprepared centre half, just in case anyone thought they weren't under enough pressure already.
Trent : 7.5
Arguably our best player, particularly second half, and if anything was gonna happen you felt he would be at the centre of it.
Gave away a penalty by virtue of the fact he's got a head which, in this strangest of seasons, is a whole new kink that even I didn't see coming.
A bit like acquitting Lee Harvey Oswald because JFK had a head.
Talking of which…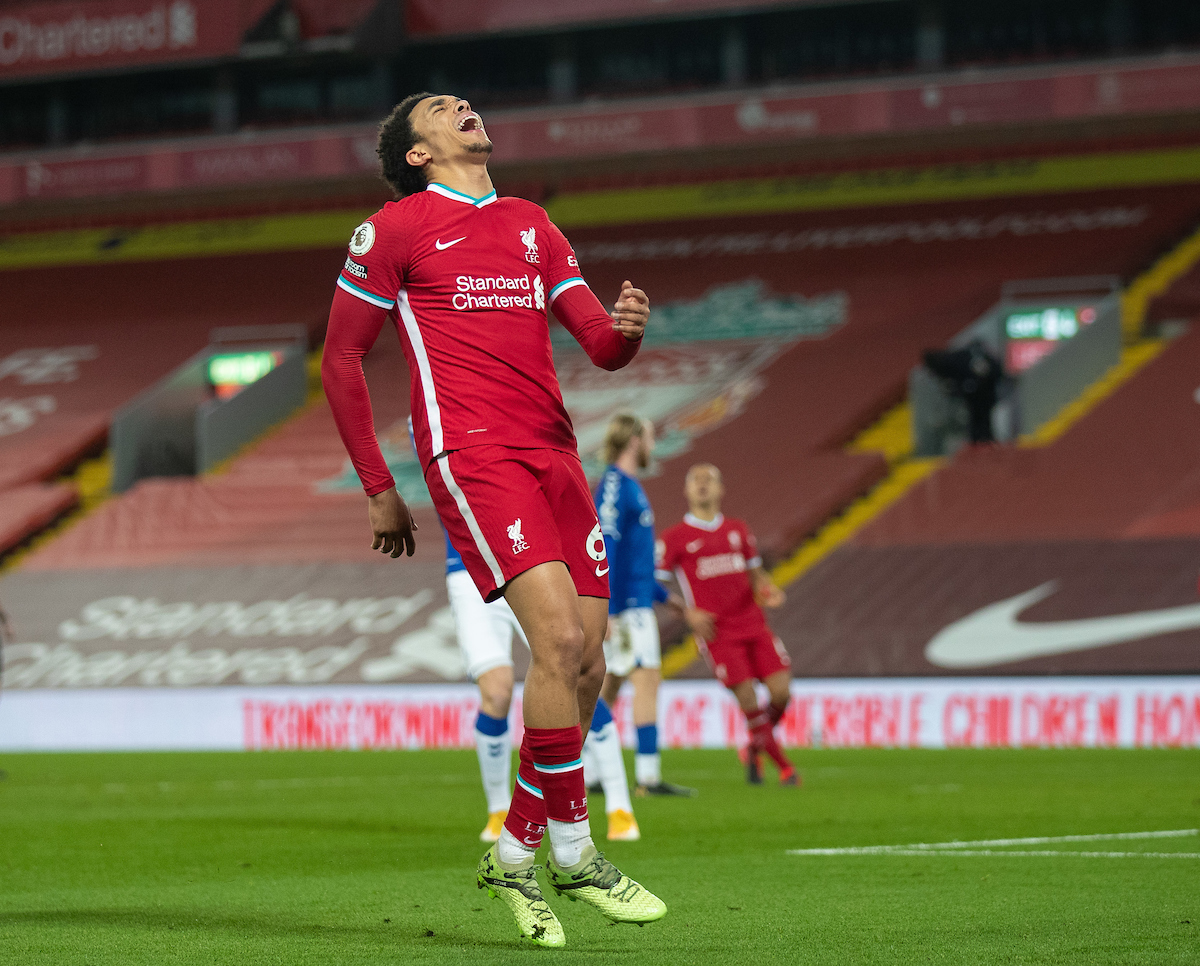 Lee Harvey Ozzy Kabak : 5
Not sure if it was the wind but his header in the buildup to the first isn't great and then he seems oblivious to Richarlison running off him.
He's been thrown in and he's doing his best but never really looked comfortable all night.
Losing his partner and captain couldn't have helped.
Henderson : 7
I think I first made the comment about Liverpool centre backs having the longevity of Spinal Tap drummers in about November.
We're probably now at the stage where Ben Davies is learning the drum part to Sex Farm.
Poor fucking Hendo, there. First player I've ever seen to play on whilst also being out for six weeks.
Robertson : 5.5
Does alright but that side of the pitch isn't producing anything going forward at the moment and it's a definite concern.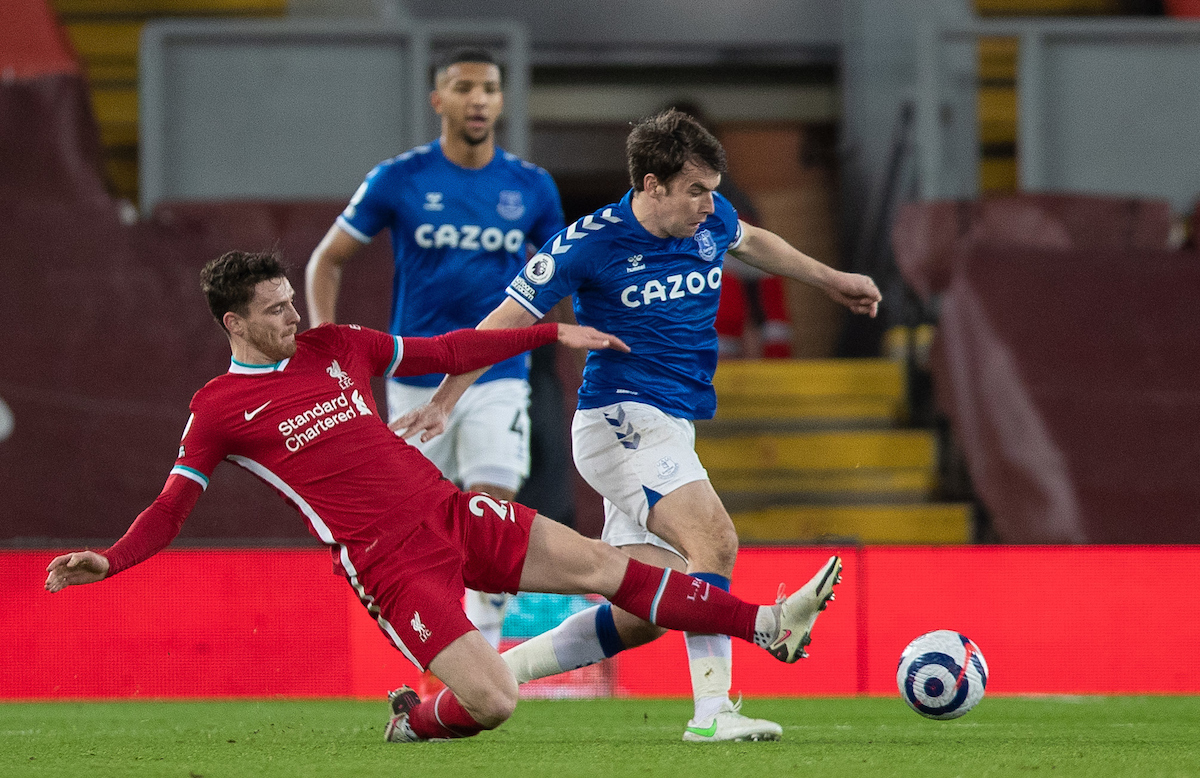 Gini : 5.5
The midfield were nowhere near it tonight. Never took control, never ran their lot ragged, never really created anything.
Hard to really lay into Gini and I know it's boring to keep saying the same thing but, mate, the injuries have fucked us.
You have to judge him by what's around him and that's nowhere near our first choice midfield.
Thiago : 5
Gave the ball away about 10 times in the first five minutes and continued to struggle after that.
I think he was supposed to be the cherry on the cake for this team but the cake isn't even a cake anymore and, in that sense, who gives a fuck about a cherry that just runs around the bowl mistiming tackles.
Jones : 5
Delivers one decent ball for Mane's chance but other than that he never got into it and didn't move it quickly enough when he did.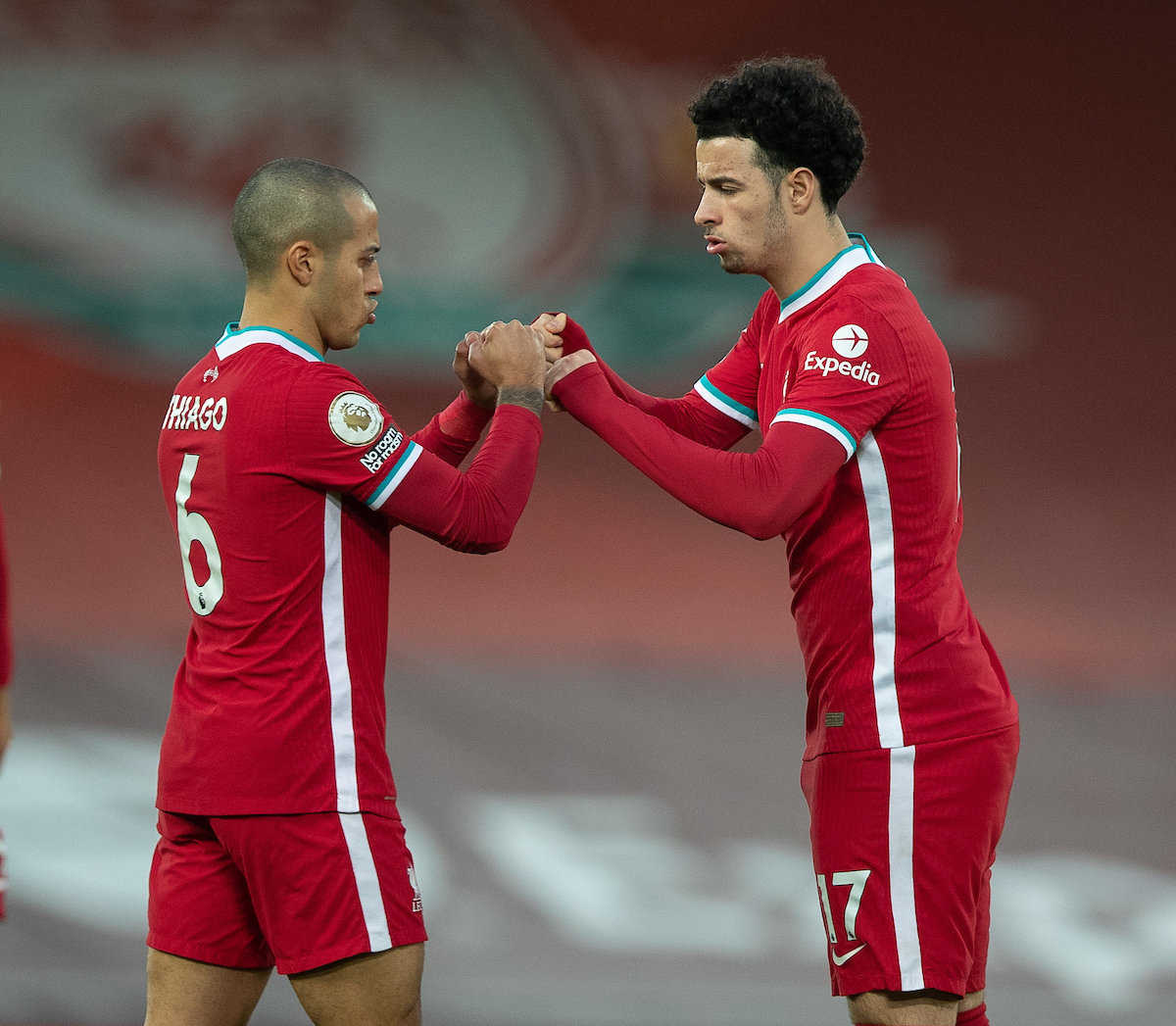 Mane : 6
Had a decent spell when he played down the middle at the start of the second half, but struggled against a well-organised defence that didn't give him any room.
Got a yellow for rightly calling the ref a prick.
Firmino : 5
One really good run when he beat about six of them but, again, looked like a bit part when we very much needed a protagonist.
Salah : 6.5
Linked up well with Trent during that spell in the second half where it looked like we might get back into it and it could be OK to get a cab in Liverpool at some point in the next year.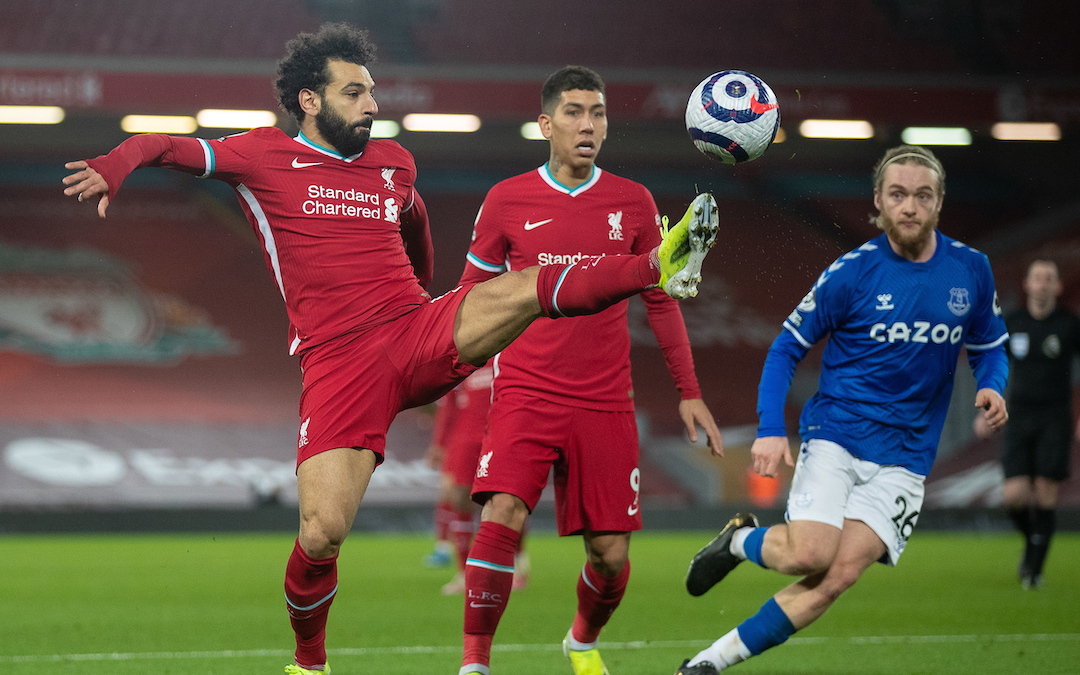 SUBS
Nat Phillips : 7
Would win a header against Mount Rushmore, but then blotted his copybook, whatever that means, by getting sucked in to midfield for their second.
Shaq : 4
Not the game or position for him tonight and the wind made his hair look like The Bride of Frankenstein
Origi : N/A
That Minamino goal was good today, wasn't it?
EYE ROLL EMOJI X 100
---
Recent Posts: