Ben Johnson highlights five things we learned from Liverpool's 2-0 win over RB Leipzig in the Champions League…
1. Salah…
Funny the way their lad gave it away, seen it was Salah and put his hands on his head even before Mo was in the box.
He is so cold though when he is in them positions, isn't he? The look on his face as he is weighing the chance up.
He was tremendous tonight Mo, his work rate without the ball and defensive contribution is often overlooked but it is as good as our centre midfields.
Deserves to win it all, again.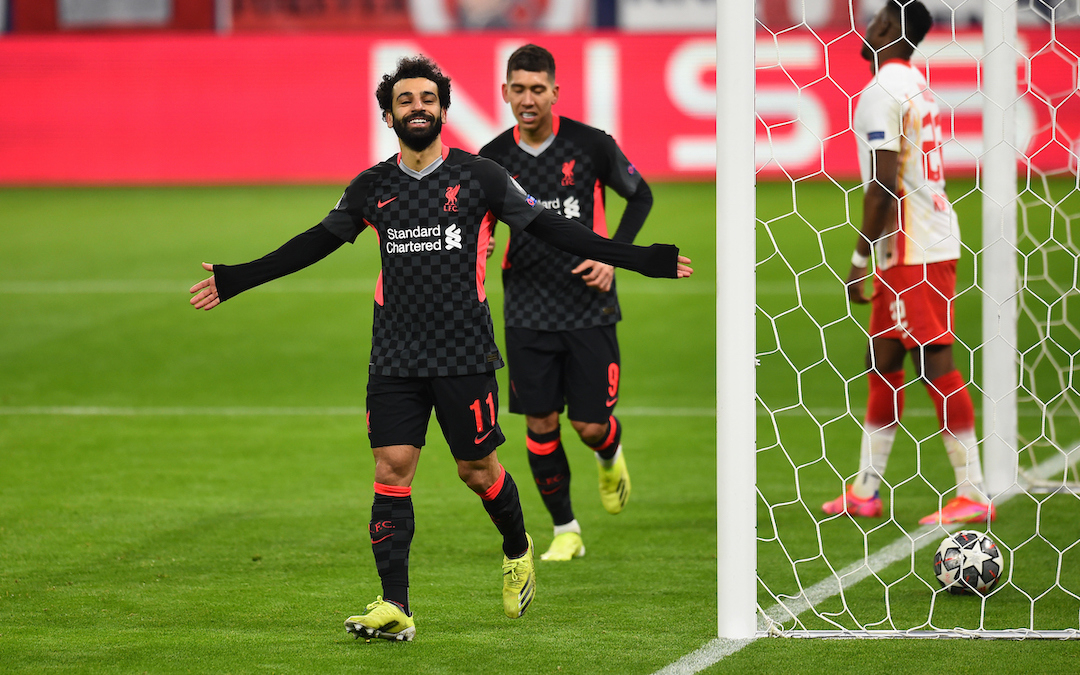 2. Jürgen…
I could listen to Jürgen shout 'outstanding boys on a loop for a long time, you know. Would like someone to sample it and whack it on a Greg Wilson mix. Keep fading it in and out all night.
What I would really like is for him to say it to me. "Outstanding Ben". I'm fucking plundering the depths of my very being trying to imagine what I could do so well to garner that response from the big man. I haven't come up with much to be fair. I'm pretty good at shaving my head these days and make a belter roast potato.
Anyway, I'm just so happy for him there. The press conference he gave the other day. The strength and ability to always say the right thing. He might well be the greatest human being on the planet. I cannot wait to get back in that ground and get a three fist pump fella off him.
Glory days.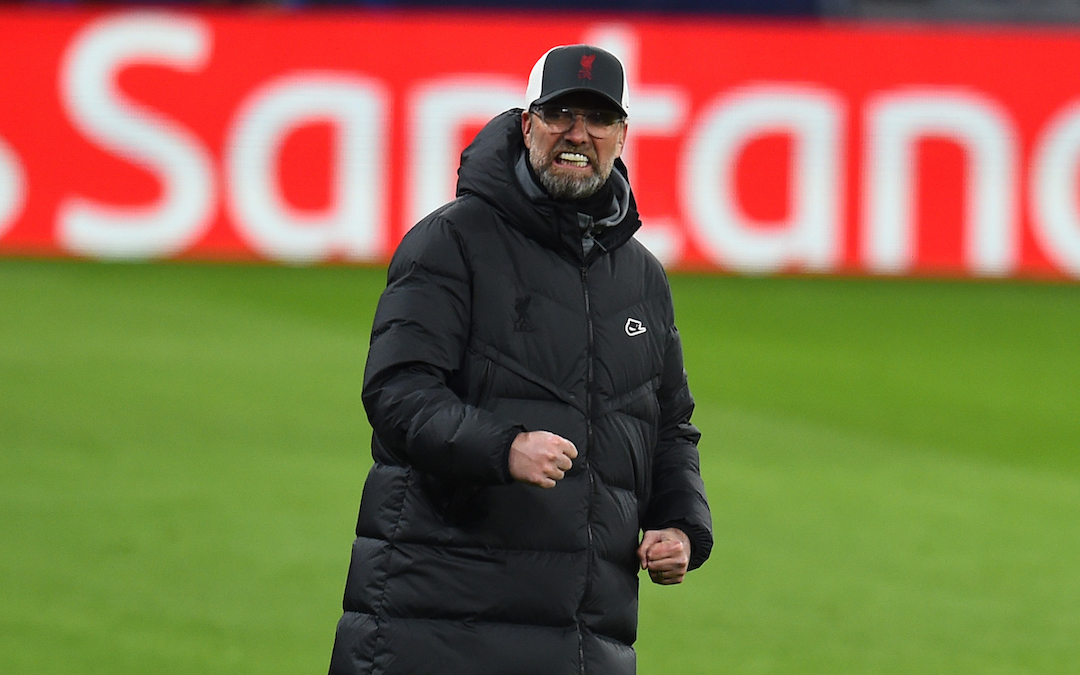 3. The performance…
In the context of everything that has gone on, that is as good a European away performance as I can remember. Seriously. Look at the centre backs we had playing. A lad we have signed on loan because we weren't sure enough about him to agree a deal now and a centre mid. Turns out they are the second best centre-back pairing on the planet, like, but we will leave that for now.
Look at the subs we bring on with 20 to go because we are starting to tire. This is by no means anywhere near a full strength side. By rights they should be getting twatted tonight but here they are, with impeccable defensive organisation, here they are with unbelievable work rate and here they are with a performance that sits amongst any from the last few years.
Brilliant.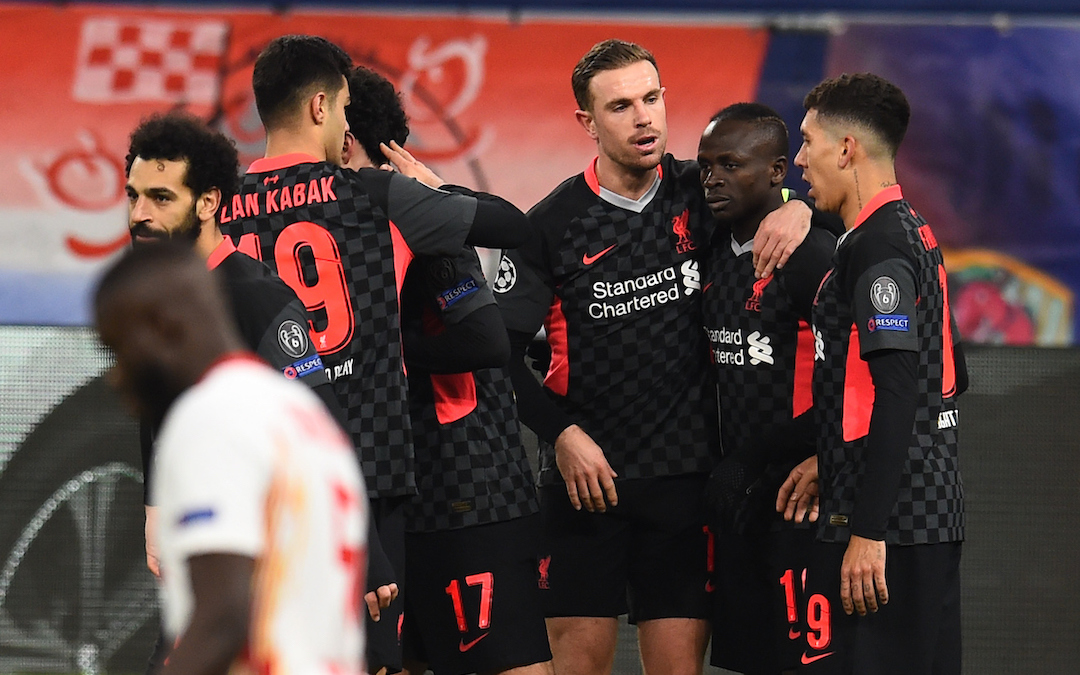 4. Next…
Wouldn't it be lovely to go on a little winning streak now? Get the top four boxed again, reset and win that fucking European Cup? Shall we just do that? I'll whack an order in.
The Reds have got one foot in the quarters there surely, and by the time the second leg comes around, Jota, Keita, Milner and Fabinho will hopefully be back. A nice little European final to look forward will be sound, there.
Made up we've boxed that.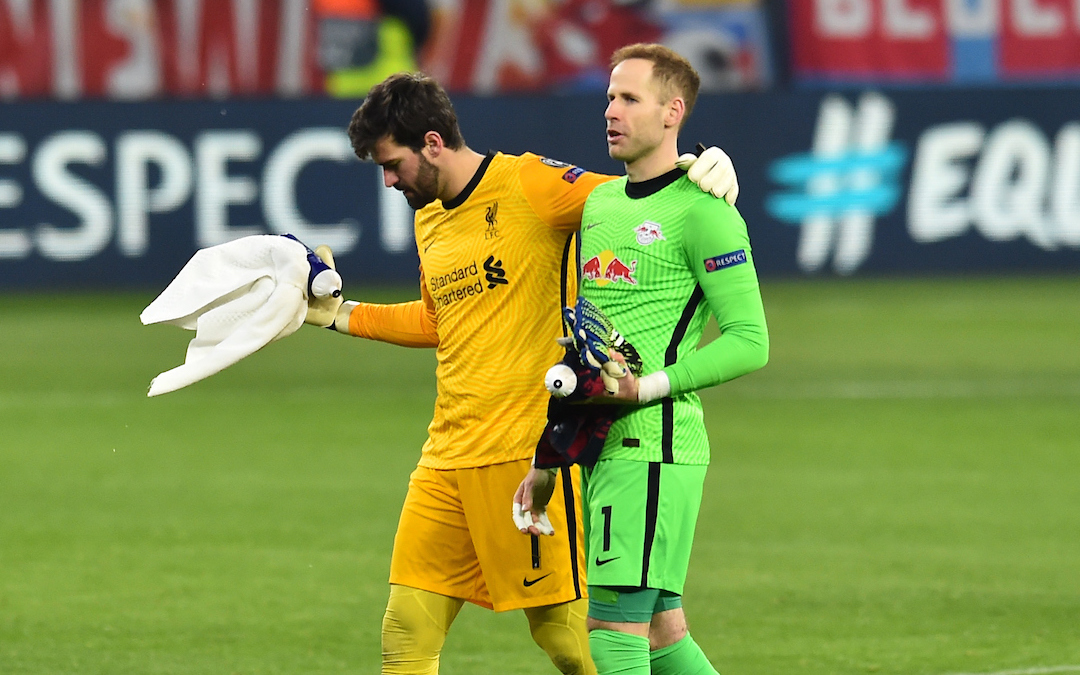 5. Curt…
How good was Curtis Jones, by the way? Imagine he played against us and lashed in a performance like that, you would be paying absolute dough to sign him. There is so much to admire in what he is doing.
For a kick off, let's not forget that playing that wide centre midfield role for Liverpool is probably up there with one of the hardest positions to play in world footy. Not just from a physical perspective, but the tactical discipline in everything you do, deciding when to press, covering space, having eyes in the back of your head, knowing when to pass, when to take the risk, try to force it, when to, under no circumstances lose it.
What he is doing is ridiculous given that this is pretty much his first full year.
Incredible.
---
Recent Posts: