David Segar recaps a deadline day in which Liverpool had a clear aim of signing two central defenders and came out with a lot to think about…
THE only clubs that are busy on deadline day are usually the ones who planned poorly.
Who started their homework the night before it was due. Who left their tax return until the last minute.
Arguably, that is what Liverpool did, but admittedly there were mitigating circumstances.
Sunday's surprise breaking news of the interest in Preston North End's Ben Davies almost coincided with The Reds taking charge of the game at West Ham, as if the power of positivity that transfers can bring somehow seeped onto the pitch.
Curtis Jones replaced James Milner and proceeded to play like someone who had just received a notification that Paul Joyce had tweeted something about a potential LFC incoming.
I ended last week's column by saying now was the time for Liverpool's Sporting Director, Michael Edwards, to do what he does best. As Josh wrote yesterday, he appears to have done just that, and may have also got a lifetime supply of free KFC out of it.
Things were almost certainly forced by the unfortunate revelation that Joel Matip will join the other senior centre backs on the long-term injury list. The coconut enthusiast will sadly miss the rest of the campaign with an ankle ligament injury.
However, two arrivals on deadline day means that, hopefully, any further damage to Liverpool's season will be minimal.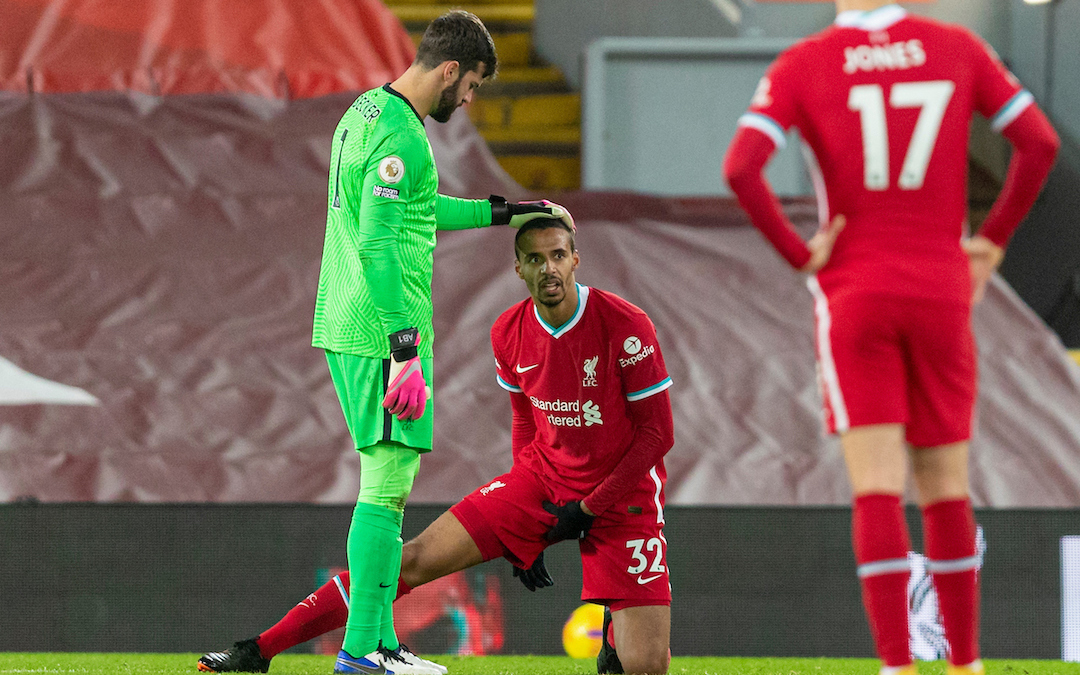 The little-known Davies has come in from Deepdale for an initial £500,000, with a further £1.1m in add ons.
Seriously Michael, how do you do it?
I think we're all somewhat intrigued by Davies. The 25-year-old looks like he's cut from cloth that the manager particularly likes. A humble lad who worked hard to get where he is, enjoys playing out from the back and refuses to let anyone dribble past him (I personally prefer that to defenders who do let people dribble past them).
There's also something delightfully old school about his signing. Liverpool picking up a fella from Barrow-in-Furness whose CV reads York City, Tranmere Rovers, Southport, Newport County, Fleetwood Town and Preston feels like it's lifted from the Bill Shankly or Bob Paisley era.
Arguably the most crucial thing for me was his first interview. He was wearing shorts so you could see he has good knees on him. Knees you'd go to town over, if we were allowed to. Nothing feels more important than two working legs on a centre back at the moment.
The club wasn't done there, though. With Matip out, Edwards still had work to do to replenish the club's stock of centre backs.
Liverpool were apparently making a move for Duje 'where's my' Caleta-Car. Fans went from having never heard of the Marseille man to being devastated that the deal was off within a matter of hours.
No sooner were we mourning the collapse of the deal for the big Croatian than we were re-Googling Ozan Kabak. A player who was supposedly quoted at around £30-35m in the summer was procured for a £1m loan fee, potentially rising to £1.5m, with an option to buy for £18m in the summer.
They don't let Michael Edwards on Bargain Hunt because he would complete it.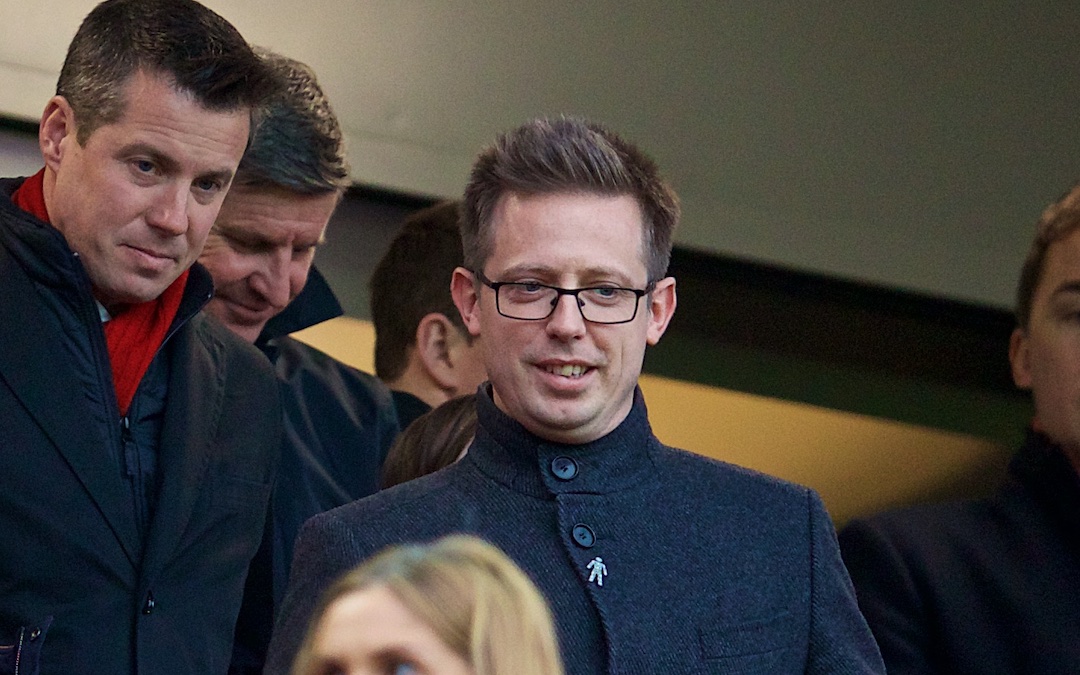 Kabak has not been in great form this season, but then he has been playing for one of the worst teams the Bundesliga has ever seen. It must be noted that Weston McKennie didn't look like anything special in the same team last year, but the midfielder has thrived since surrounding himself with better players at Juventus.
The 20-year-old Turkish international did get in trouble earlier this season for spitting at Werder Bremen's Ludwig Augustinsson. Behaviour that doesn't exactly align with Klopp's 'no dickheads' policy, but he's a young man who you would hope has learned his lesson. He'll certainly learn it at Kirkby if he tries anything similar in England.
At one point there were even rumours of three coming in, and in addition, Bayern Munich chief executive Karl-Heinz Rummenigge seemed to leak that Liverpool are also in the race for RB Leipzig's Dayot Upamecano for the summer. It was getting to the point where you almost started to wonder "are we going to end up with too many centre backs?"
It was just the two, though, and then the Matip news came out. Liverpool now find themselves having to see out most of the rest of the campaign – if not all of it – with Kabak, Davies, Fabinho, Nat Phillips and Rhys Williams.
Jordan Henderson can hopefully now move back into midfield, which in turn should mean that Thiago can settle further into his more advanced role, which despite the nonsensical ramblings of Martin Tyler and Gary Neville (what else is new?), the Spaniard has thrived in during the last two games.
The lack of other options and an unstoppable fixture list means that the two new boys will probably not get much time to settle. They'll be called upon soon and will be expected to hit the ground running, but ideally, they'll be keen to get going as soon as possible.
Kabak is on a four-month trial to convince the club to pay the £18m in the summer, while Davies has a few months to make sure he doesn't get lost in the shuffle once Van Dijk, Gomez and Matip return.
One bizarre twist to the end of the window was the outgoing of Takumi Minamino on a six-month loan to Southampton, or at least, it was bizarre on the face of it.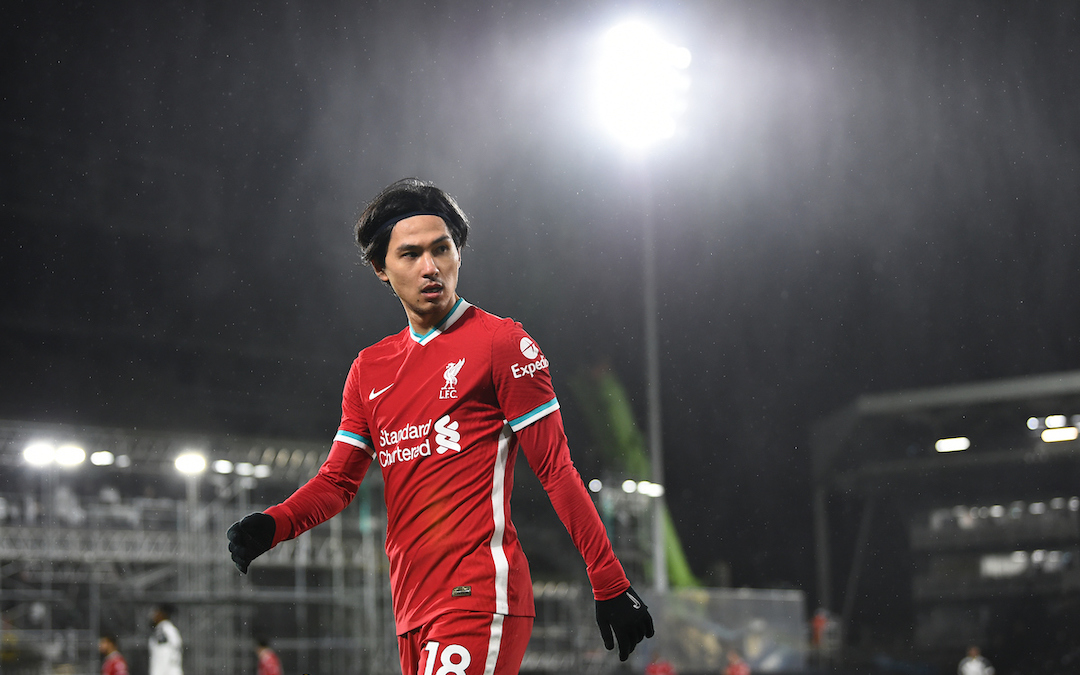 The Japanese international has struggled to establish himself at Anfield after his £7m move from Salzburg just over a year ago. He did look like he was getting the hang of things as he played a big part in the 7-0 thrashing of Crystal Palace in December, scoring his first Premier League goal.
However, Klopp has barely played him since, preferring Xherdan Shaqiri and Divock Origi in recent games.
Minamino has struggled to adapt to English football, even if there were brief signs of the quality he showed against Liverpool in the Champions League last season. Now he has the opportunity to get some regular games in the Premier League, playing in a good side, with a manager who has not been nicknamed 'The Alpine Klopp' for no reason.
With no option to make the deal permanent, it appears that Klopp is hoping that he gets a player back in the summer who is more ready to contribute to this Liverpool team than he would have been being sat on the bench for another six months.
There's also the possibility that Minamino could 'do an Oussama Assaidi/Fabio Borini'. Even though Minamino's move to St Mary's didn't go through in time for him to face Manchester United on Tuesday, he might just help them to take points off other rivals as 'Agents' Assaidi and Borini did while out on loan at Stoke City and Sunderland respectively in the 2013-14 season.
How successful transfer deadline day was, only time will tell. But at least the club acted to address the gaping hole in the squad, eventually.
Davies and Kabak have the opportunity of a lifetime, and could even end this campaign with medals around their necks.
Just don't get injured, lads (crosses all the fingers).
---
"Liverpool had meetings with intermediaries of Kabak in October, but Schalke were looking for something like £30m."

"He got a ringing endorsement from Klopp's pal David Wagner who managed him."

TAW Deadline Day Special with @JamesPearceLFC 🗣

👉https://t.co/oaOWcUzrlr 👈 pic.twitter.com/579Ieol3Zr

— The Anfield Wrap (@TheAnfieldWrap) February 1, 2021
Recent Posts: