Martin Fitzgerald offers up his player ratings after Liverpool's 4-1 loss to Manchester City in the Premier League…
COMING to Netflix soon…
"Pretend it's Man City whereupon the Liverpool keeper endlessly fucks about in his own box as if he isn't playing against Man City in a must-win game."
Un-fucking-believable.
Here's your ratings…
Alisson: 1
Absolute disaster of a performance – creates two and lets one goes through his hands.
He's not great for the first either but, compared to the rest of it, that was like Banks versus Pele.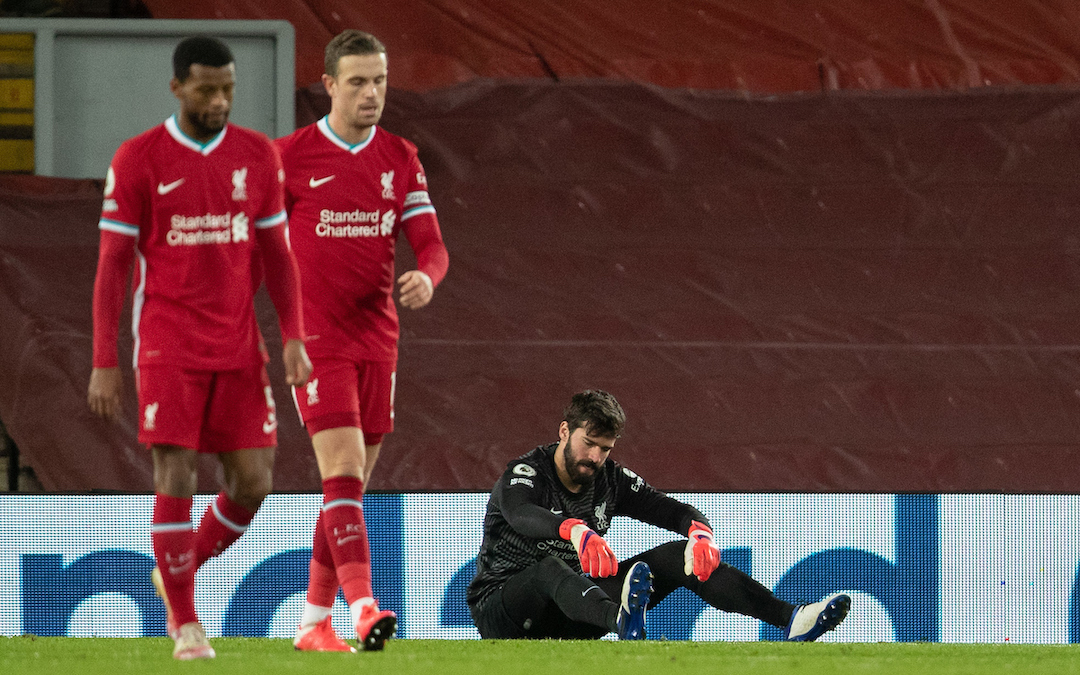 Trent: 4
Let Sterling go past him far too easily for the opener but was generally OK until he realised the keeper had the yips.
Fabs: 3
Really struggled on his first game back. 
Just put him, and me, out of our misery and lash him back in midfield. 
Henderson: 6
Didn't do a lot wrong and, like Fabs, just play him in midfield for the rest of the season.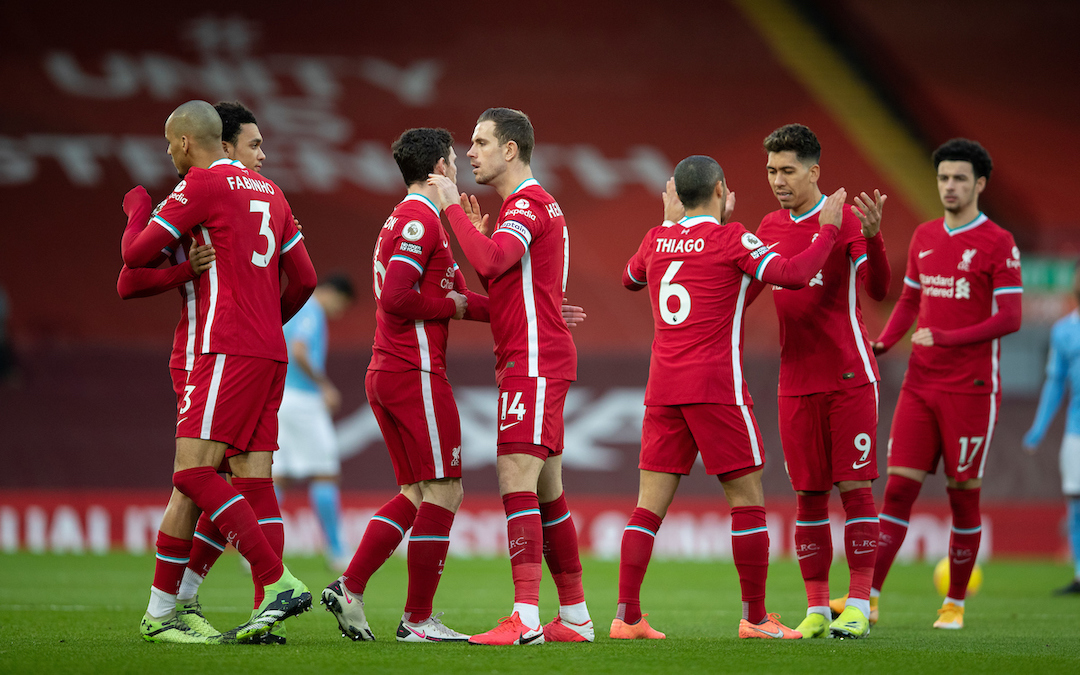 Andy Robertson: 4
Defended well on occasion but is still a little blunt going forward at the moment. 
Like the rest of them, looks like he's not enjoying it. 
"Life at this age is rubbish with no centre backs #NoCentreBack"
Is right, Robbo. 
Gini: 3 
Neither here nor there and possibly the worst of our midfield three. 
We all know what he's capable of but he needs the component parts around him and, today, they very much weren't.
Jones: 5
Covered in defence well, particularly first half, and look bright at the start of the second. 
Needs to be braver, though. Lots of standing on the ball and looking around.
Thiago: 3
I'd have lashed that daft cunt off after his yellow. 
The midfield today was light enough without him launching himself through the back of someone straight away and having to play the rest of the game on a yellow. 
You'd expect that from a kid, or Jimmy Bullard, but not from someone of his experience. 
Mane: 6
Bright in patches but the header in the first half felt like a big miss at the time and even bigger now. 
Bobby: 5
Digs one out in the first half which needed saving by Alien Ant Farm. Other than that he drifted in and out of the game. 
Felt like our best moments were when he was playing well, though.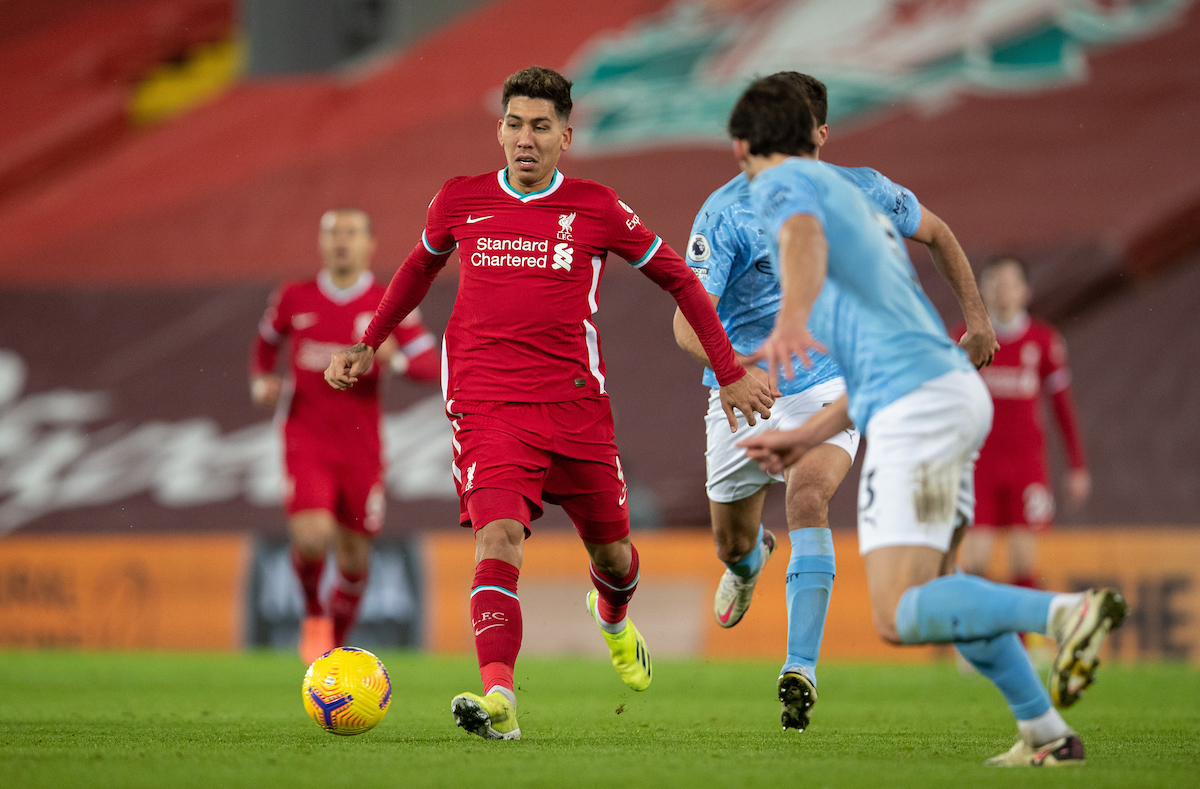 Mo: 4
I haven't seen someone turn into that much traffic since I was playing Crazy Taxi in the 90s after a night on the biftas. 
SUBS
Milner: 4
Came on to improve the midfield when going in goal might have been a better shout. 
Shaq: 4
Never a good sign when he's not the weirdest thing on the pitch.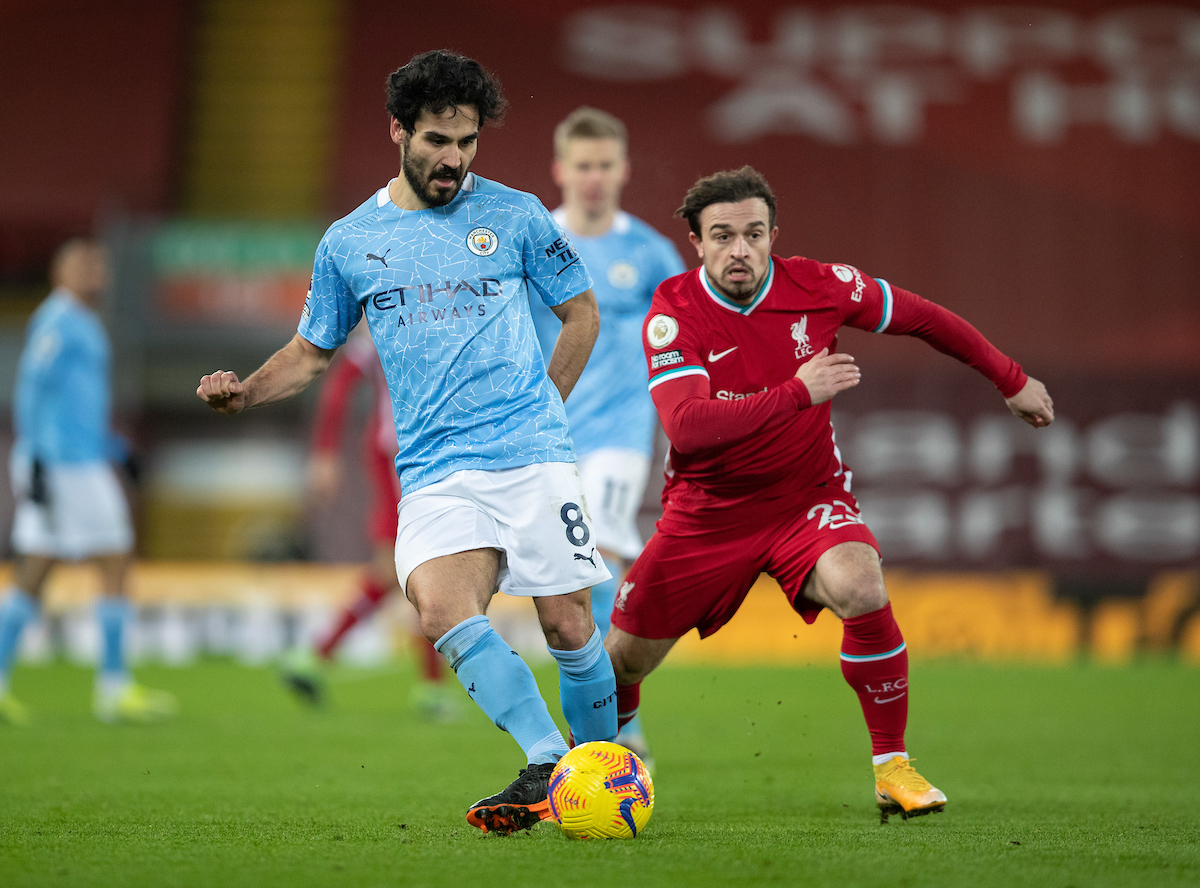 Tsimikas: 3 
All I can remember is someone passed to him and it went for a throw in. 
Davies and Kabak: 10
No idea what they're like at centre back but, Jesus, they'd do our midfield the world of fucking good. 
Guardiola: 10
How many scarves did that cunt have on? Fair play to him.
---
Recent Posts: