Rob Gutmann's match preview ahead of West Ham United v Liverpool, with The Reds raring to go again after a morale-boosting, midweek win over Tottenham…
THERE had to be a break in the case sometime and it was finally delivered at the new White Hart Lane on Thursday night.
Liverpool's wretched winless run was one baffling mid-season mystery if ever there was one, but was mercifully exposed for the misdirection it surely had to be as Liverpool crushed Tottenham in a fashion that only until relatively recently was all too familiar.
In a saga-like season brimming with subplots, West Ham's resurgence has quietly been one of the most fascinating stories. Short of a total collapse in their final 18 games, this season's gains by The Hammers and their boss David Moyes can only be viewed in sporting terms as some turnaround.
West Ham concluded the last campaign just six months ago and only five points safe from relegation having won just 10 games all season. They've already exceeded that win total with this term only at its halfway point.
But for Liverpool's own mini turnabout getting into gear on Thursday night, West Ham would've found themselves ahead of the Champions coming into Sunday's matchup.
Liverpool saw off West Ham (3-2) last spring on that inexorable march towards the title. You would've had some chutzpa to suggest then that The Hammers and The Reds would be cheek by jowl in the table six months hence.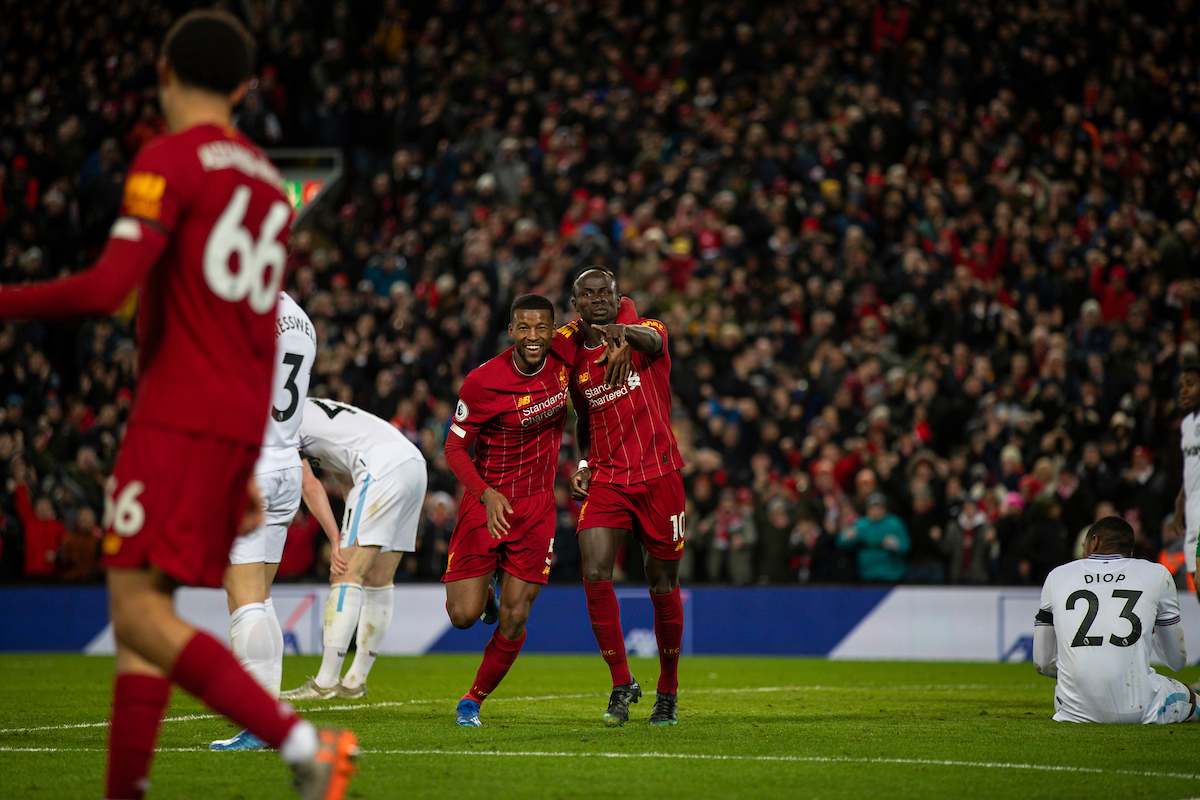 I scouted West Ham on Tuesday evening as they defeated Crystal 3-2 on their own ground to briefly overtake Liverpool in the table. In parts, they were simply very, very good. The team's identity (to quote Pep Lijnders) is its intensity. They looked a reasonable Borussia Dortmund-style tribute act. Lots of running, physical footballers, all attuned to and committed to each other's cause.
There was much to admire. The big midfield grock, Tomas Soucek, helped himself to two goals, recent permanent signing Benrahma fizzed between all the lines he could find, whilst Michel Antonio again left heads being scratched as to how such a complete attacking player has escaped the clutches of the very biggest clubs.
Antonio missed West Ham's defeat at Anfield in November but you can safely guess he'll be the most name checked opposition player in Klopp's team briefings ahead of Sunday's game.
Jürgen Klopp's selection dilemmas will be around principle first and foremost.
On the one hand, the pragmatist manager will be acutely aware of workload given the relentlessness of the fixture schedule at the moment. Equally though, Klopp is a mindset coach.
His boys have just pulled themselves back from a loss of confidence abyss, and will have been jumping around the visitors' dressing room with relief and angry defiance after their return to form on Thursday evening.
The temptation to harness the adrenalin rush the win will have given those who played the majority of the game will be hard to resist. So, same again, save for Phillips replacing the injured Matip?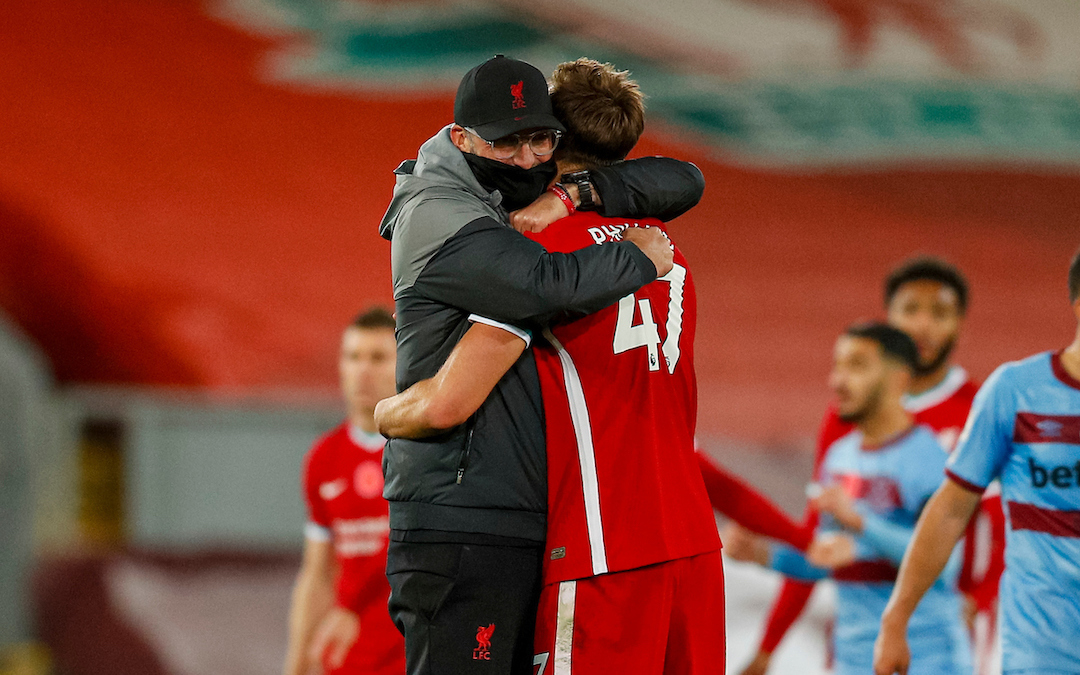 I think so.
The manager will put the blinkers on and just play the hand that is in front of him. At any rate, the likes of Fabinho, Keita and Jota aren't options as they remain injured. Others in contention for a start would be Curtis Jones and Xherdan Shaqiri, but I think they may need to wait for Brighton in the midweek to see action.
This challenge at the London Stadium is a substantial one and looked as daunting a prospect as any in Liverpool's treacherous imminent programme, but what a difference a win makes. What a difference a big win makes over a big team.
Liverpool can't be said to be 'back' yet, but the Champions need to demonstrate that they never really went away, and it would represent another significant statement if they could depart the capital again with three points and set themselves up for what could be the defining week of the season.
Predicted 11: Alisson; Trent, Phillips, Henderson, Robertson; Wijnaldum, Milner, Thiago; Salah, Firmino, Mane
---
"It felt like we won a trophy, didn't it." 😂

"It's a big league game to get out the way. West Ham is no picnic, the City game is looming but we go to West Ham feeling like one of the best teams in the country again."

The Moment: Spurs 🎥

Subscribe 👉https://t.co/oaOWcUzrlr👈 pic.twitter.com/xsWXa35qWx

— The Anfield Wrap (@TheAnfieldWrap) January 29, 2021
Recent Posts: