Ben Johnson highlights five things we learned from Liverpool's 3-1 win over West Ham United in the Premier League…
1. The greatest goal you have ever seen…
Let's start with the second goal because it might be the greatest of our lives. Honestly. It had everything. The context of The Reds being slightly on the ropes, a couple of corners in succession, defended just, but defended well enough. The commentators decrying the loss of Liverpool's devastating counter. The peril. Nothing silly, Reds. Attack the ball. Great first header, then they pounce.
The first ball from Trent is unreal, but looks overhit, until it's not. And your screaming at Shaq, get your head up, take your time it's four on two, don't fucking hit it first ti… What are you fucking playing at? And then it looks overhit right up until the point it's not. And you can't believe your eyes.
Salah snatches it from the sky and it's in the goal and you don't know what you have just seen but you know you have witnessed genius at work.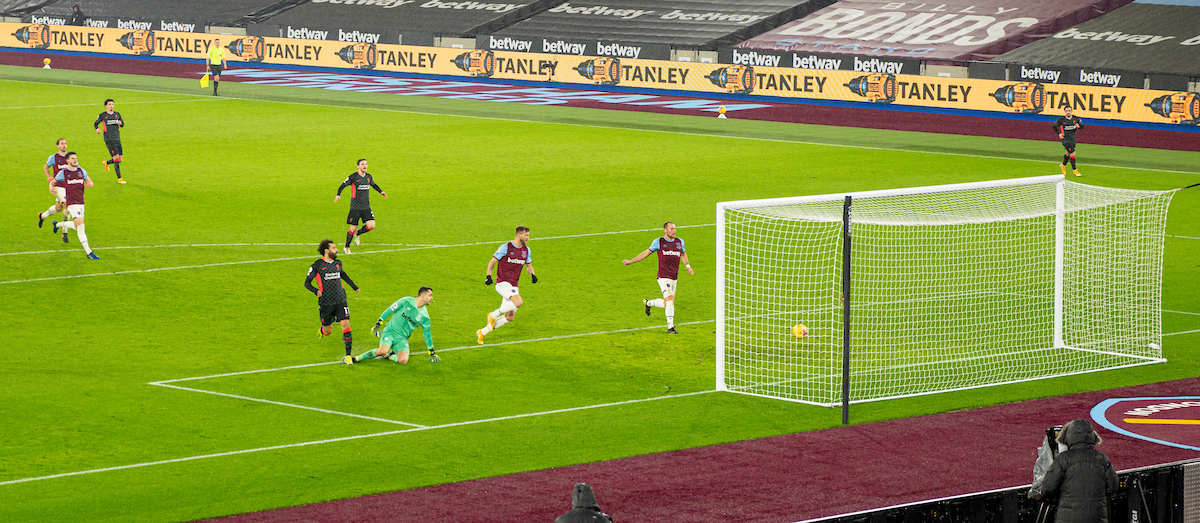 2. Nat Philips…
Now and again in life you have to hold your hands up and admit you were wrong. I didn't think he was good enough to play for The Reds. As it stands, and I know this is hard to believe, I look and sound a lot like a gobshite. He was tremendous against Tottenham when he came on and was tremendous today again. Everything you want your centre half to be.
The header when he drops in the first half and digs it out. The quality and bravery to play the high line the way he does. It's not easy playing centre half for Liverpool. It's risky and it's horrible when you lack a slight turn of pace. All you want to do is sit on the edge of your box and limit the space available behind for people to run into. Some bollocks to play the role he is playing when it doesn't come naturally.
Reckon he could head a ball across the river. Fucking loves heading it. Would header almost anything. Should have just give him a bell in Armageddon, don't worry with any of the blowing this thing up, this mad fucker who looks a lot like a farmer/funeral director/accountant is going to head it to Mars. Would have been a bit of a shite film like, and he might have burnt his head, but he probably would have got up and held his line.
3. Salah…
Wild the way some people reckon he's past his best, not that good, a one-trick pony. It's at the point now where you are looking at Liverpool's ex players and can make an argument for less than five being better than him. Possibly three. He is ridiculous. He has three men on him every time he gets the ball and still impacts matches like that.
The first is easy for him. So is the second. It is such an unbelievable touch. Would like it replaying constantly in my mind's eye. Maybe get some of them Robocop glasses, just have it on a loop. The thing that stands him apart though, is his work rate. He works harder than almost everyone else on the pitch. Genius.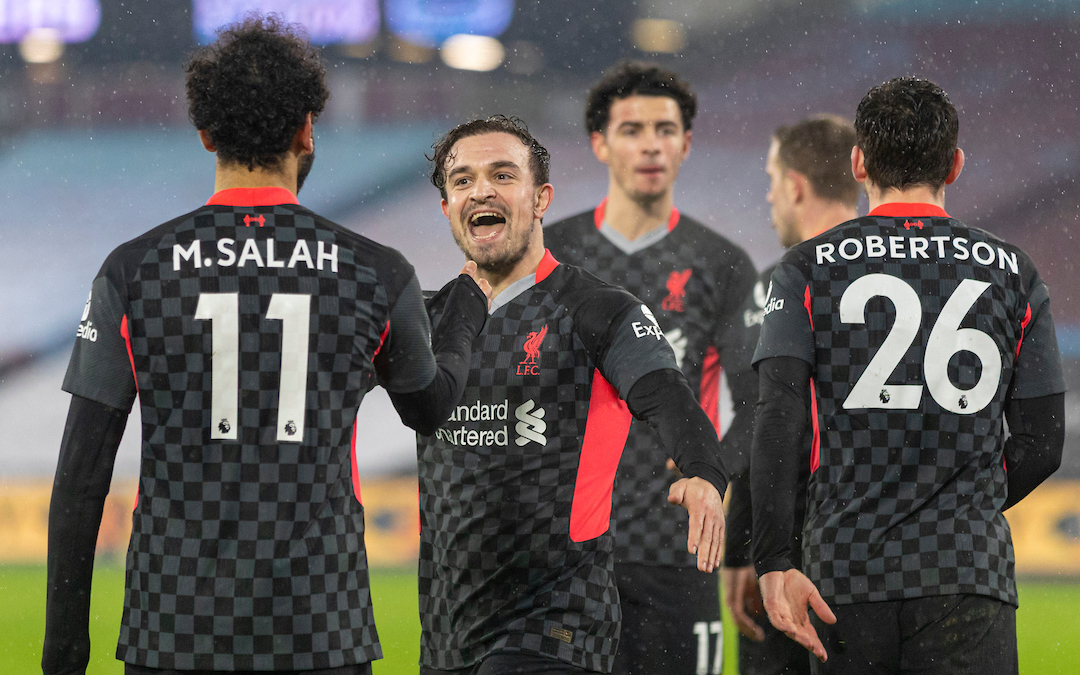 4. The mindset has changed, hasn't it?
That little mad run when we went shite for a bit coincided with The Reds being very quiet on the pitch. Henderson missing doesn't help matters but it wasn't just him tonight. Everyone was talking, screaming at each other, chirping away. This team are back and they have found that fucking horrible, we can't give in mentality again. Is fucking right.
5. Gini…
It's wild that he has played a game every three days for what feels like 10 years. His work rate is unbelievable. He is like an Ironman. Great goal to top off another excellent performance.
Pay the man because whoever you get won't be on this level.
---
Recent Posts: