Martin Fitzgerald offers up his player ratings after Liverpool's 3-1 win over West Ham United in the Premier League…
FUCKING hell, that second goal. 
Might be one of the best I've ever seen. Perfection from Trent, followed by perfection from Shaq and finished with perfection by Mo.
Like a nine-dart finish at Ally Pally. The gaff has gone mad and I'm holding up one of them signs that says: "HAVE THAT, YOU BUBBLEHEAD CUNTS."
Unreal.
Here's your ratings…
Alisson : 7
Played more as a sweeper than a keeper today and couldn't really do anything for the goal.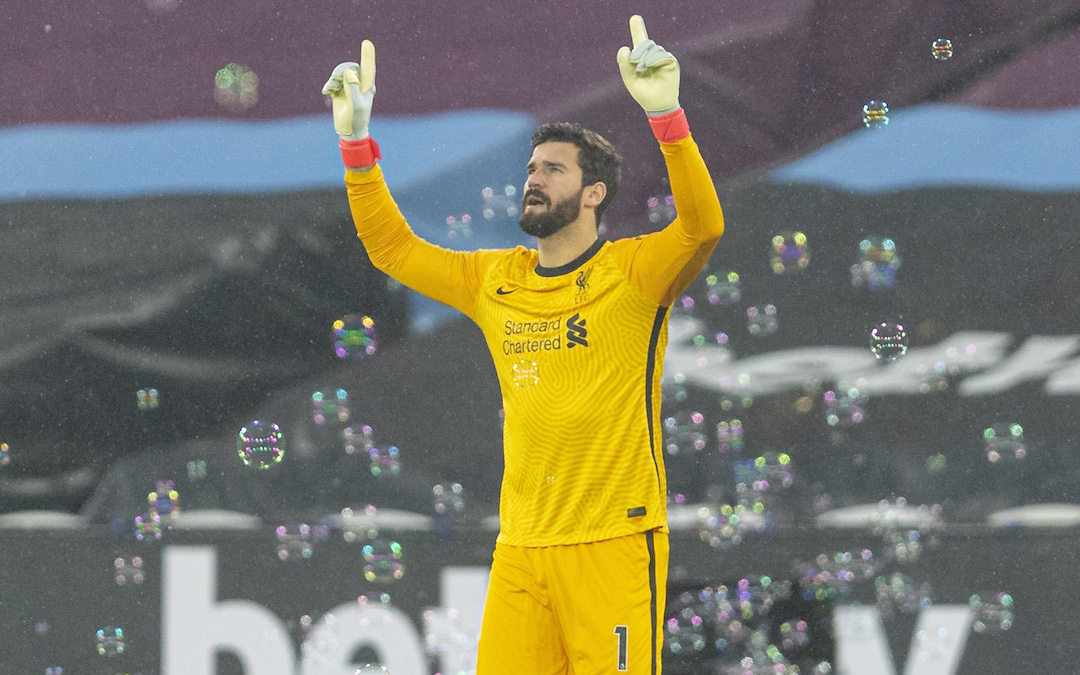 Trent : 8
He's definitely back, isn't he? Course he is. 
Nat Phillips : 9
Without doubt the best of our centre backs that look they might be more suited to working on a farm. 
Reckon if he went up for a header against one of those black boxes you find in aeroplanes, the black box would get smashed to bits.
Henderson : 9
Probably the best footballer at centre back in the world at the moment. His passing from back there is incredible, along with his natural ability to sniff out danger and shout at everyone.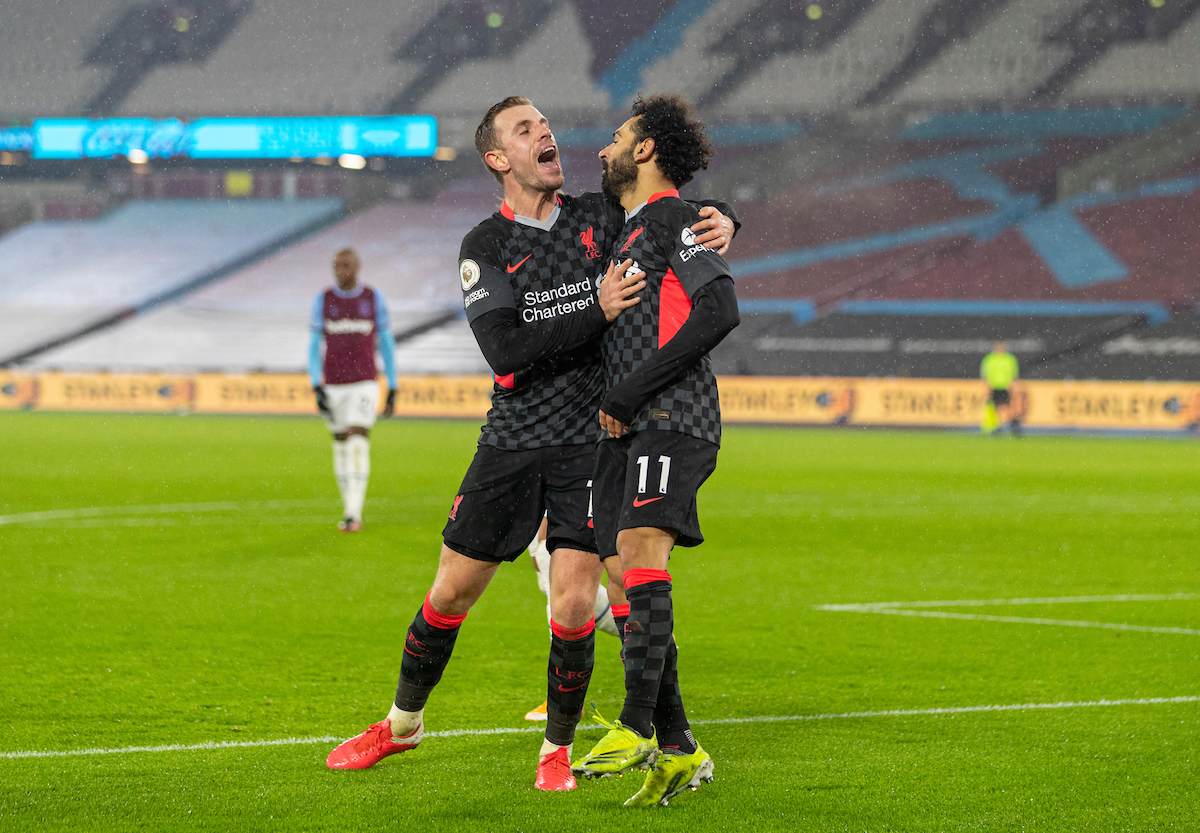 Robertson : 7.5
I know I've said before that I'm not an Average Position Pervert but he seems to have dropped back a fraction as Trent pushes forward more, almost creating a three back there. 
Could be wrong, though.
Please send heatmaps to: [email protected]theanfieldwrap.com
Milner : 7
Jesus. Intense confrontation with Klopp when he got taken off, wasn't it? 
Klopp – "I have neither the time, or the inclination, to explain myself to a man, who rises and sleeps under the blanket of the very freedom that I provide, and then questions the manner, in which I provide it."
Milner – "Did you order the Code Red?"
Klopp – "I did what I had to."
Milner – "Did you order the Code Red?"
Klopp – "Mo's just scored mate, shut up about your fucking Code Red."
HA HA HA HA HA HA HA HA HA HA HA HA
Gini : 8
Ran about loads, kept their giants quiet, and took his goal well.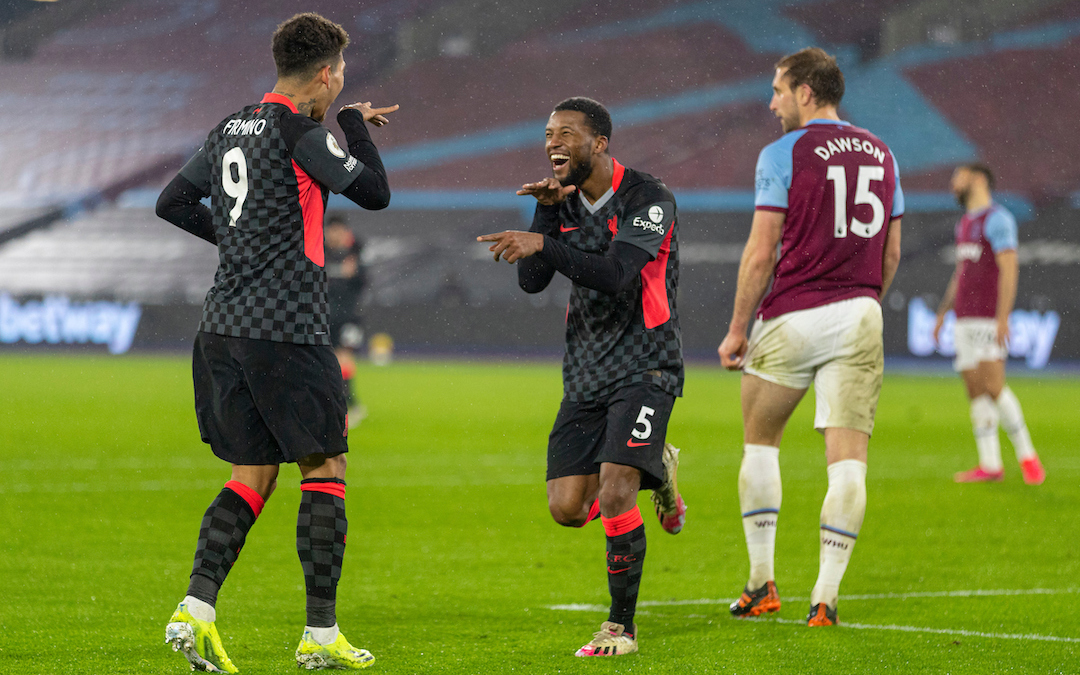 Thiago : 8
Stayed on his feet today and played with all the confidence of a non baldy baldy.
Shaq : 8
Toiled loads playing as the Square Nine but then played the best pass I think I've ever seen. 
Any other prick takes a touch and runs into space. Not him, though. Honestly watch it again. It's mad that he even tries it, insane that it comes off.
Divock : 7.5
Thought he did everything that was asked of him today. Nice one, mate.
Mo Salah : 10
The first goal is so good that it's become standard issue for him. 
The second is some Bergkamp meets Suarez shit, the like of which I've never seen before. 
Unbelievable. 
SUBS
Jones : 8.5
Came on with a remit to run at the bubbleheads and he very much did. Does really well for the opener. 
Bobby : 8.5
Came on when all their giants were fucked, like at the end of some shit Lord of the Rings battle, so he just ran around them loads until they all dropped to the floor and thought: "I can't cope with these little cunts anymore, get Noble on."
Ox : N/A
Came on.
---
Recent Posts: