Martin Fitzgerald offers up his player ratings after Liverpool's 4-1 win over Aston Villa in the Premier League…
IF, like me, you've often wondered what would happen if the kids from Bugsy Malone came up against the fellas from Goodfellas then, tonight, you got your answer.
The kids were dropped off by their mums, mucked about with their splurge guns for a bit, showed loads of youthful exuberance, but then Thiago walked on to the pitch and said…
"Funny, how?"
And, thankfully, everyone stopped fucking about.
Here's your ratings…
Kelleher: 5
Didn't have much to do and was as surprised as anyone when he saw that kid from JoJo Rabbit run through and score.
Neco: 6.5
Thought he had a decent second half as it happens and got forward to good effect.
Rhys: 4
Gets in a mess for their goal and, not for the first time, looks a few yards short of the pace required back there.
Fabs: 6
Does OK. Tried to get us on the front foot in the second half.
Milner: 6.5
Got forward well in the second half and still remains a decent option at full back.
Probably the oldest person those kids have ever played against – like me playing against someone wearing a ruff.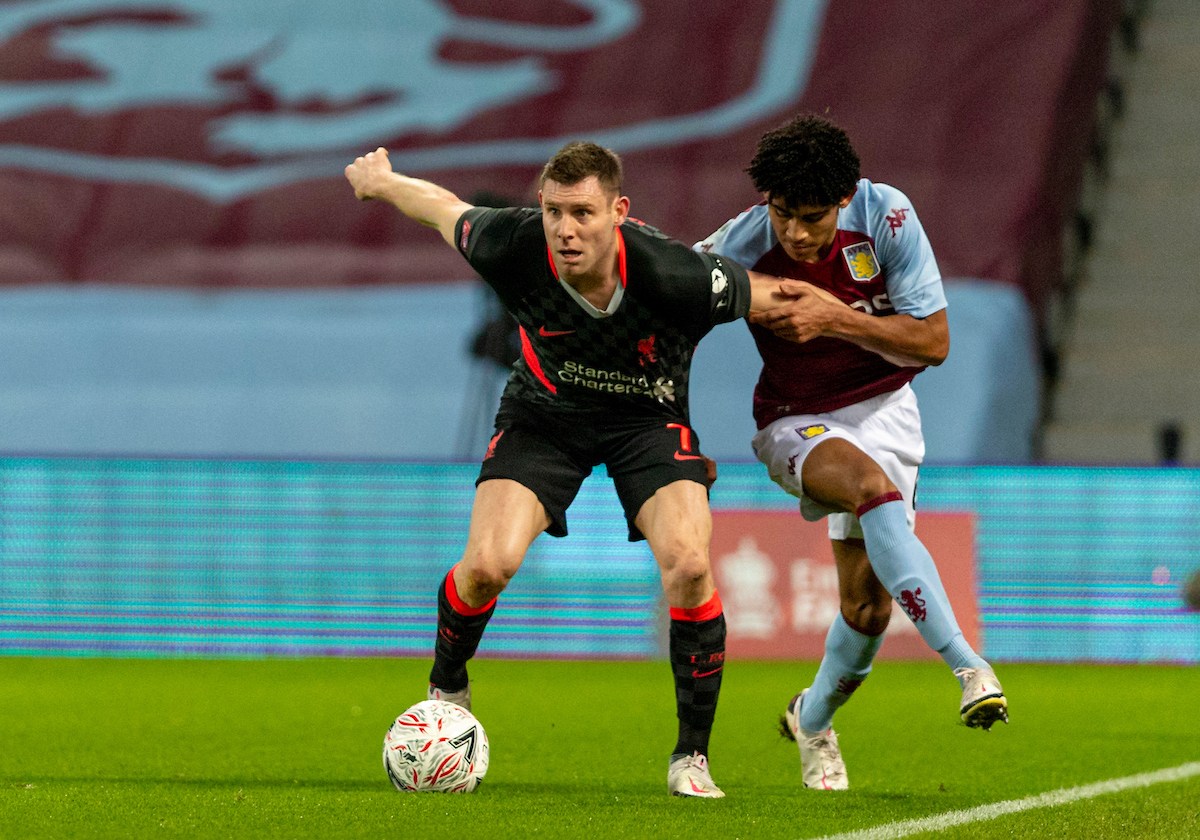 Jones: 5
Great ball for Mane's first but drifted out the game after that, which is a shame because that happened on the fourth minute.
Needs to show a bit more invention, particularly when playing alongside Gini and Henderson. Has the quality but needs to be OK with it not coming off at times.
Henderson: 5
Gets done in the buildup to their goal and, surprisingly, never took charge of the game.
Gini: 6
Missed a sitter in the first half but passed it into the net in the second.
Like everyone else, he didn't seem to want to celebrate because we were playing actual kids. Let's just hope none of them grow up to be total cunts and we're left regretting the opportunity.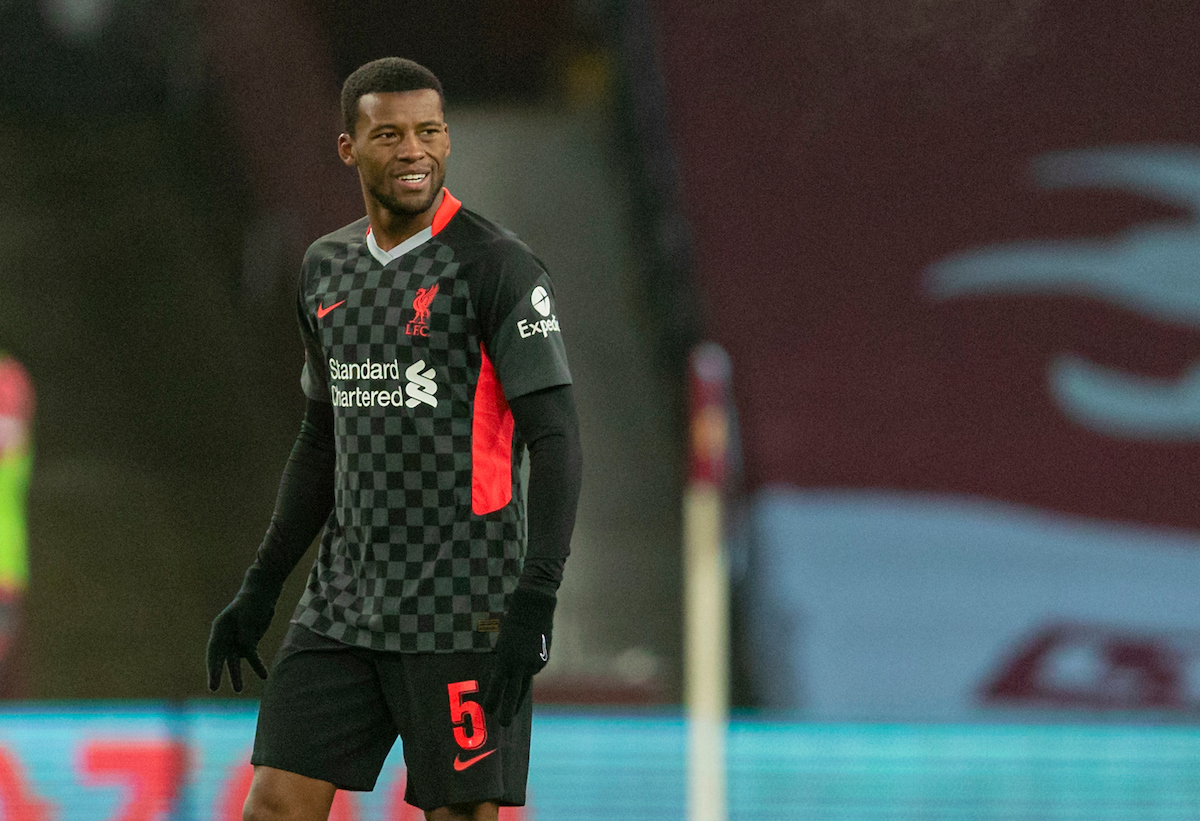 Mane: 6
Two decent headers aside, he still looks nowhere near his best and, like Salah, could do with taking a breath and looking up occasionally.
Minamino: 6
All over the place first half and I had no idea where he was playing.
Does well second half when we start to cross less, starts knitting things together and does well for Gini's goal.
Would have liked him to stay on a bit longer.
Mo: 5
See Mane's bit but replace Mane with Mo.
And take out the bit about the headers.
Thanks.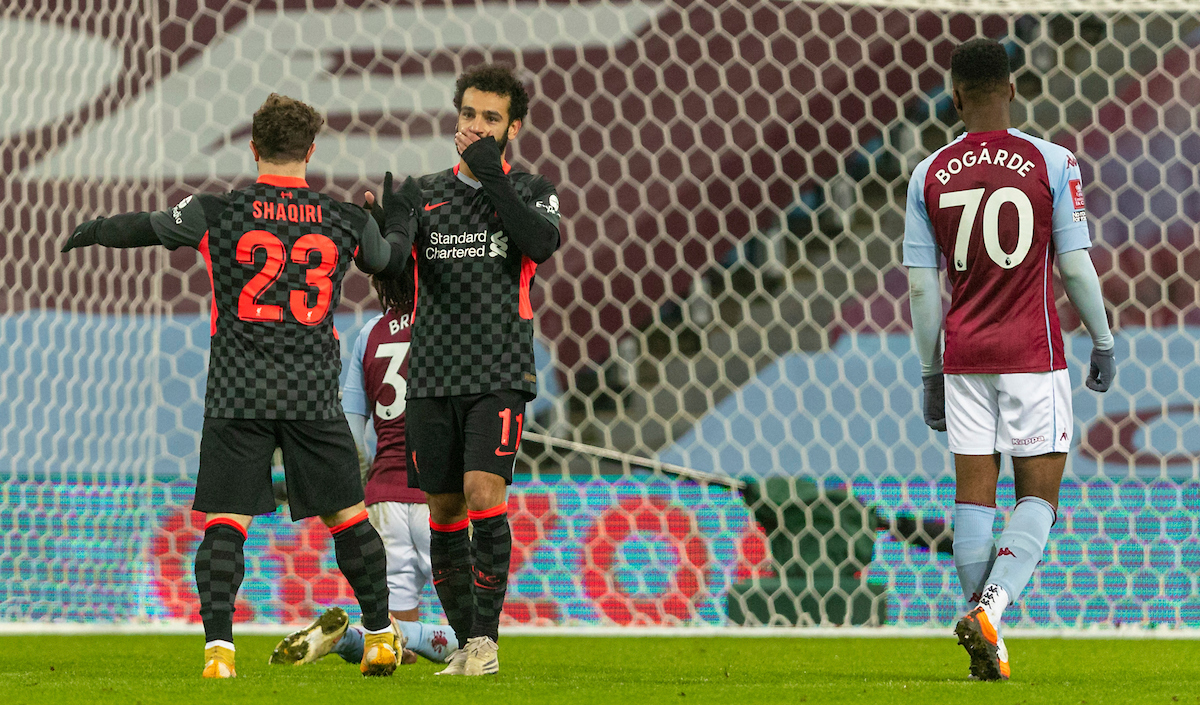 SUBS
Thiago: 9
Changed the game by not crossing it, moving it forward quickly, and playing two overhead passes to his centre back.
Shaq: 8
Got a couple of assists and all the Villa kids got cramp looking at his legs.
Oxo Chambo: 7
By the time he came on, Villa had given up and, to prove the point, bought a kid called Swinkels on.
Bobby F: 5
Definitely ignores Robert De Niro's warning and wears a fur coat after the Lufthansa heist
Divock: 5
Wears a fur coat before, during, and after the Lufthansa heist.
---
Recent Posts: