Ben Johnson highlights five things we learned from Liverpool's 3-2 loss to Manchester United in the FA Cup fourth round at Old Trafford…
1. I had to go for a big fuck off walk at full time there…
With a bevy in hand. Like a fucking menace to society. Marching around the park like I had somewhere to be. The Reds have found a way to get absolutely diddled at every turn, haven't they? Gone back in time and opened Tutankhamun's gaff right up. Popped our heads in. 'Found anything, lad?' 'No, just some little fucking gollum skeleton, not worth a carrot.' Lashed it and been cursed ever since.
I don't know what is what anymore, really. I don't know how footy is meant to work. What I do know is Liverpool were brave in possession today, brave in their positioning, and really quite good in an attacking sense. Deserved more out of the chances we created. Deserved more for the manner of our play. Deserved more than we got, but we got fuck all.
At some point we are going to make more of our chances than our opponents and start winning games again. I'm just not sure when.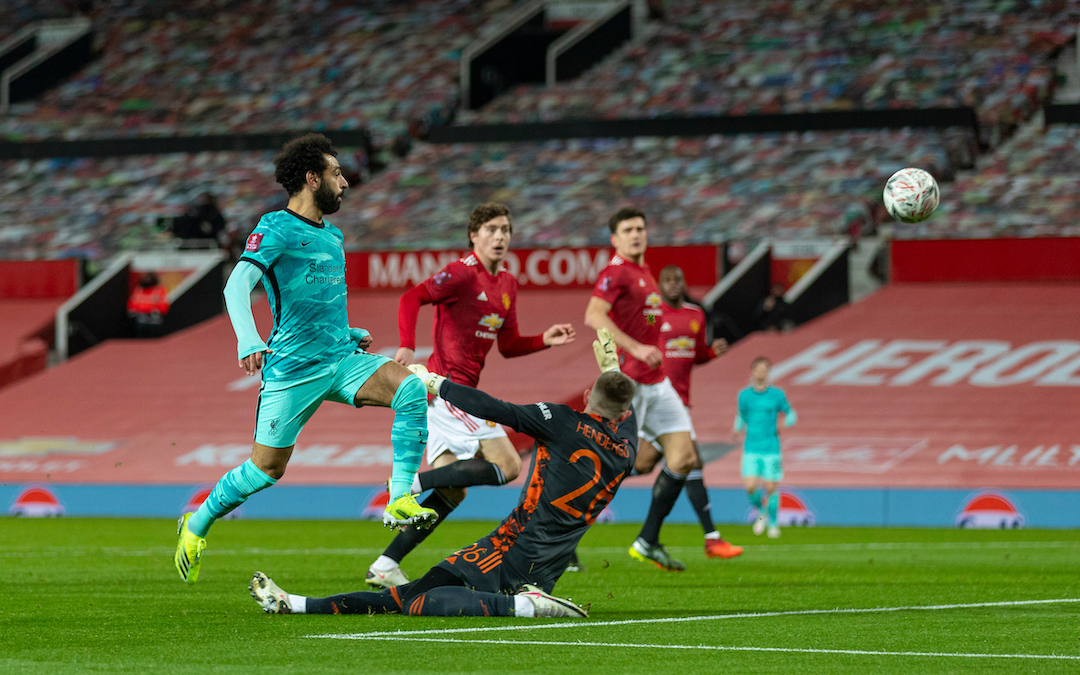 2. It's easy to pile on the owners of the club at the minute, isn't it?
I mean, the trend is for everyone to lose their minds screaming at them for not buying a centre half. Frankly, that trend is here for a reason. If Matip or another centre half of a similar standard plays today instead of Williams, we win the game. It might seem harsh on the kid but it's likely true. We are literally playing games of footy without any centre backs and our owners aren't looking at it thinking that this is a fuck off big problem.
Up until Klopp comes out and lets it be known that he wants a defender and has been told no, I was alright with it. Genuinely, they had enough credit in my emotional bank account for me to swallow this one while the manager was broadly in agreement. Now that Jürgen has expressed his displeasure? I want to row across the Atlantic and squeeze the dough out of these money-grabbing fuckers with both hands. Unreasonable? Probably, but look at the game today.
The second goal is a mistake made by a young lad who may grow up to be good, but who was ultimately playing conference footy last year. The third goal was the result of some good old fashioned forward play, and some good old-fashioned centre mid (playing centre half) play.
The forward is desperate to drag a foul and the centre mid is desperate to get the ball first. It probably wasn't a freekick but you can't be getting rolled at Old Trafford and expect these fuckers not to give it. A defender lets him fucking have it. Whats he going to do?
Our only fit, senior professional centre half is made out of maize-based snacks and can't manage more than two games a month. How the fuck aren't we signing two, never mind one?
Shite.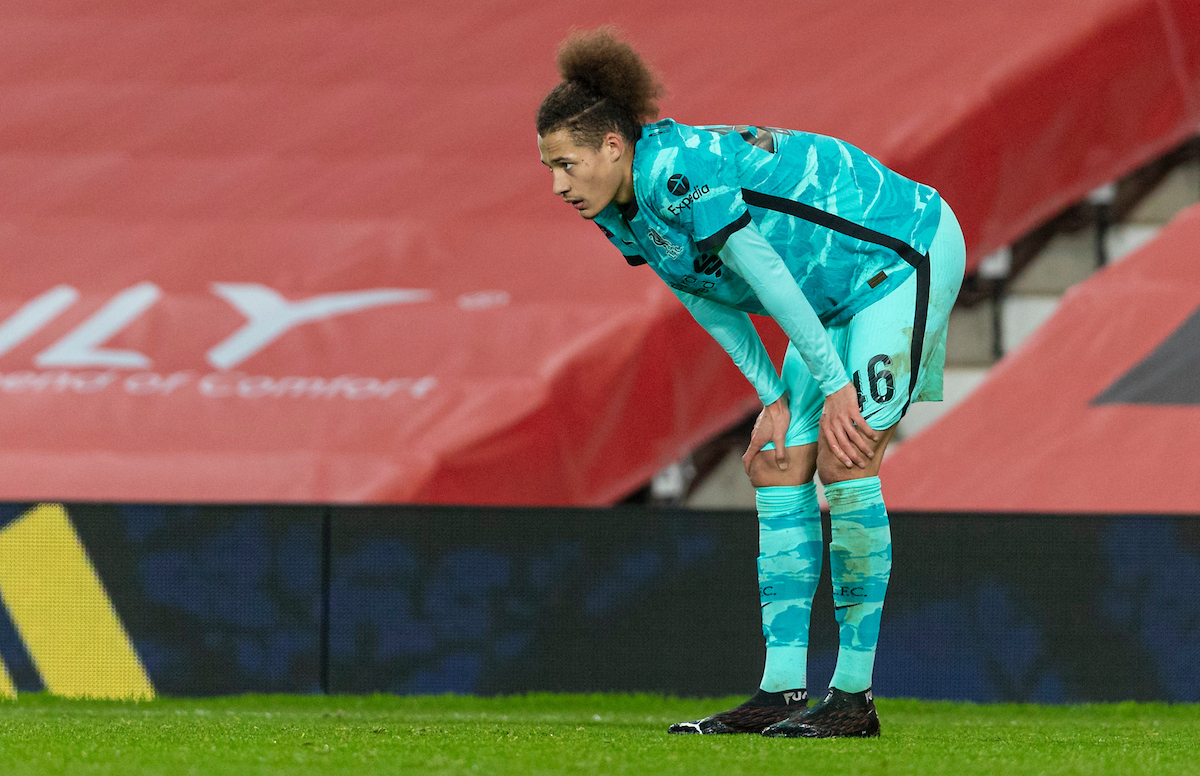 3. On the plus side, Trent was good, wasn't he?
Given how bad he has been and how much under pressure he must have felt, I thought he was great. Not at his best but looked much more dangerous and much more comfortable playing where he was.
The Reds walked a tightrope today in terms of their positioning. I thought they fucked off trying to protect their centre halves with conservative positioning and went back to playing how they are used to playing, front foot, pressing the ball, 10 yards higher up the pitch. Suited Trent down to the ground.
The results are there for everyone to see. Much better attacking output, wide open at the back. But if asking your defenders to defend two v two is how we start attacking with menace again then so be it.
Funny, isn't it? One could be led to believe that by adopting our usual tactics the manager was purposefully sending a message about how untenable this centre half business really is.
Just me?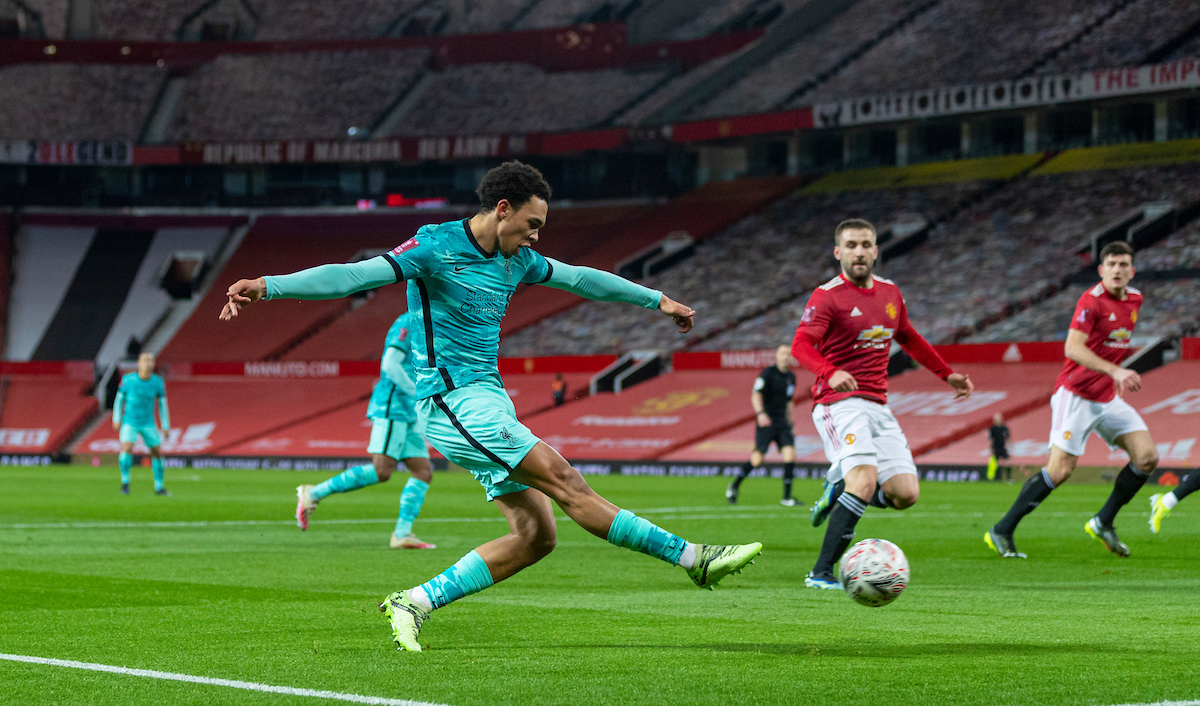 4. I don't know about you, but if Henderson is fit on Thursday then I wouldn't be putting him anywhere other than centre midfield. Frankly, unless Fabinho gets injured, I wouldn't be putting him anywhere other than centre midfield for the rest of the season…
If these greedy fuckers don't sanction a centre half then I would take the risk of playing Williams at the back next to Matip or Fabinho to allow us to play our normal game. Henderson linking in with Trent and Salah down the right was a massive part of our armoury last year. Taking his legs out of that midfield only makes the threat from the counter attack all the greater.
Thiago is great when he is on the ball and the game is in front of him but he needs legs around him when teams break. Absolute porridge runner when he's running towards his own goal.
5. Milner is boss, isn't he?
Love the way he kicks shite out of everyone but never gets booked. Was absolutely calling him every soft cunt under the son when he missed that chance first half and the ridiculous BBC producers were still showing it when The Reds broke and scored. The dummy was brilliant from Milner.
Deserved more, really.
---
Recent Posts: