Rob Gutmann's match preview ahead of Tottenham Hotspur v Liverpool, with The Reds looking to get back to full strength and turn their form around…
LIVERPOOL, you're breaking my heart.
I've got songs about love being snatched away buzzing around my brain and notions such as tastes of honey being worse than none at all pecking at me. There's birds and bees everywhere, and not in a good way.
The entire season has been one long weird dream that has finally made a call and decided it's actually just a full-on nightmare. No more ambiguity. And there seems to be no prospect of waking from said nightmare either.
The problem is that I can't stop being as invested in the whole enterprise as I ever was. The days of each game are more sacred than ever.
Life in a pandemic lockdown has reminded me of life as a child. Your days, your head, are just not as full as they are when you're a busy grown up with a full-time job and a full-time life, in normal times.
Nowadays I live not just for the next match but for the whole match day. Match days make lockdowns that bit more tolerable. That is until you lose the actual game and the prospect of waking up the following day with that knowledge is a whole next level of hell.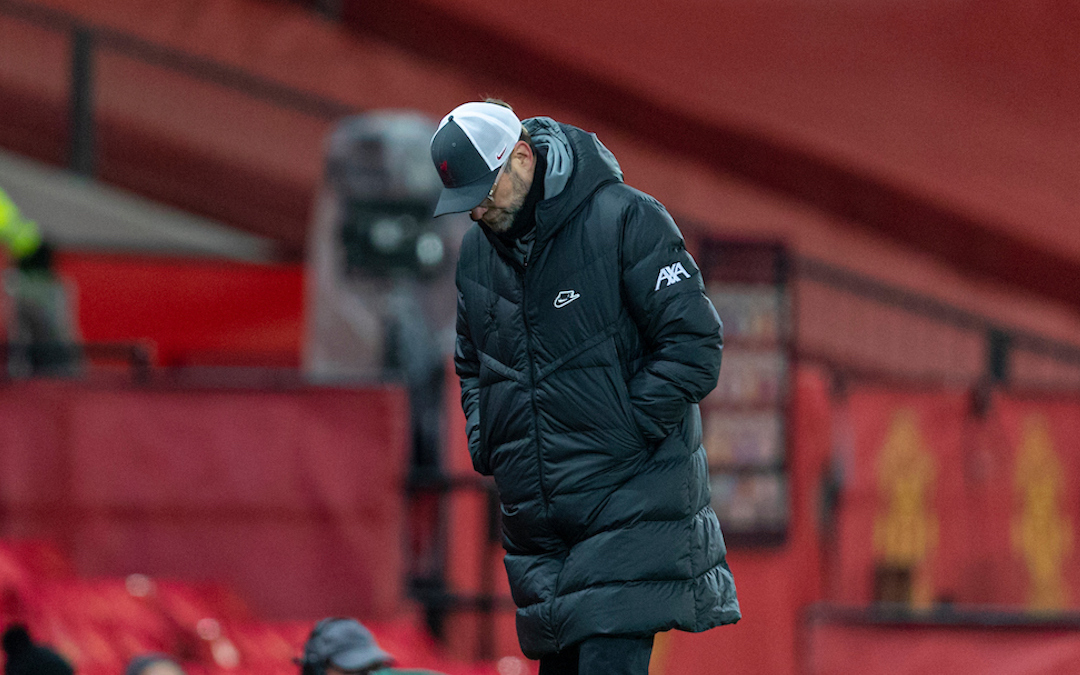 I'm beginning to build new lockdown-specific game day routines. There are no longer any distances to travel or friends to meet or tickets to be collected or exchanged. There are no routes to be planned or boozers to be scouted, no potential post-match revelry arrangements to be made. It's all very much simpler and sadder.
I've found myself trying to contrive stages to my new diminished format match days. I prepare the room. The room with the big telly becomes a shrine for a day. My precise spec is thought through.
I never used to watch any football at home so I'm now facing new conundrums to resolve. The position of the favoured chair. The proximity of the table that will be the plinth for the snacks and the beer. What will those snacks involve? Are we going full takeaway or just grazing? When is the correct time to crack open the first tin? Is two hours before too soon? 
The wait for the announcement of Jürgen Klopp's team selection is always an exciting build of tension, but doubly so when you have literally nothing else to distract from its imminence. 
Tottenham away on Thursday night is a massive game. They all are when you've forgotten how to win them. Klopp must and will pick his strongest available 11. If the starting lineups for Burnley and Man United in the cup were hard to predict, the side Klopp chooses for Spurs will be much easier to guess at.
The clamour to displace Bobby Firmino from the first team has quietened after a positive showing from the number nine at the weekend. Two assists for Mo Salah and livelier movement hinted that he may be about to turn a corner (although we said that about six weeks ago after his goals at Crystal Palace).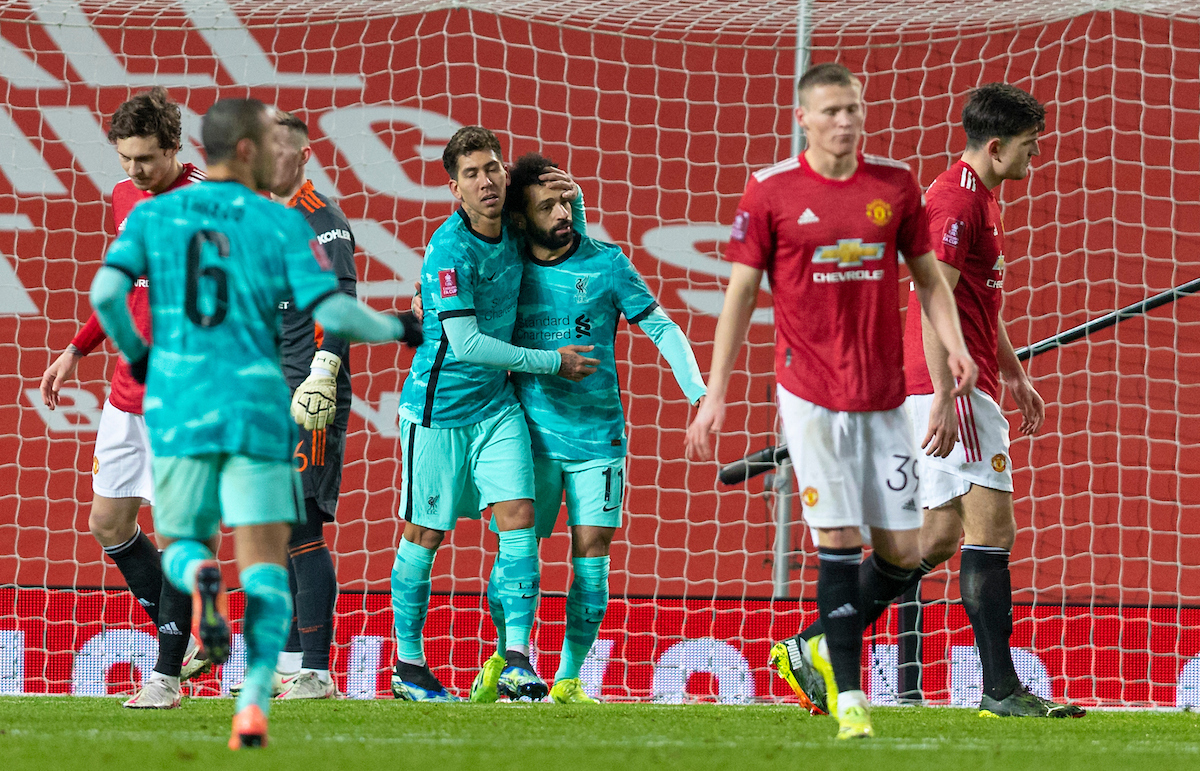 In terms of midfield choices, the skipper, Henderson, is back in training and surely back in the team. The safe money would be on him partnering Gini Wijnaldum and Thiago in a formidable-looking three. If Klopp is unsure of the energy levels of Gini or Thiago, given tired performances by the pair at Old Trafford, he could opt to bench one and let Curtis Jones start.
In defence, Joel Matip thankfully returns and let's hope both he and Fabinho complete the game unscathed, given the paucity of alternative options in their position. The rest, at the back, will be as you were, although there's a possibility Klopp might think of bringing James Milner in and resting Trent, but I doubt it.
I don't give a shit what team Jose Mourinho puts out or what injury worries Spurs may or may not have. If the team Klopp can and will select turns up in London on Thursday night then the home side will not be able to live with them.
We may be missing our colossus, big Virgil, but our team is replete with giants. Not necessarily the physical variety but in terms of their profile, ability and crucially in their winning mentality. It is in this last element that the lads have been so uncharacteristically deficient in the past month and it is something that needs to and will change. It may not be now, it may not be at the weekend, but it will be apparent again soon.
Then The Reds will once more be breaking hearts the length and breadth of Europe.
Predicted 11: Alisson; Trent, Matip, Fabinho, Robertson; Henderson, Wijnaldum, Thiago; Salah, Firmino, Mane
---
"Spurs are not giving away quality shots. The quality of their opportunities are just a little bit better – and they have Kane and Son to finish them."

The Report: Statistics and Analytical 🎥

Subscribe for all of our build up to a massive game 👉 https://t.co/oaOWcUzrlr pic.twitter.com/zMUjzIhpSv

— The Anfield Wrap (@TheAnfieldWrap) January 27, 2021
Recent Posts: