Martin Fitzgerald offers up his player ratings after Liverpool's 3-1 win over Tottenham Hotspur in the Premier League…
AND breathe.
Did I say the league was gone? 
*checks match ratings after Burnley*
Yeah, I did.
I'm such an idiot. 
Here's your ratings…
Martin Fitzgerald : 0
Bellend. 
Alisson : 6
Not great for Son's goal, beaten too easily at his near post.
What's that? 
Papillon disallowed it? He got his lines out in his little cell and ruined someone else's life for a change? 
HA HA HA HA HA HA HA HA HA HA HA HA
What a fella. 
COYP.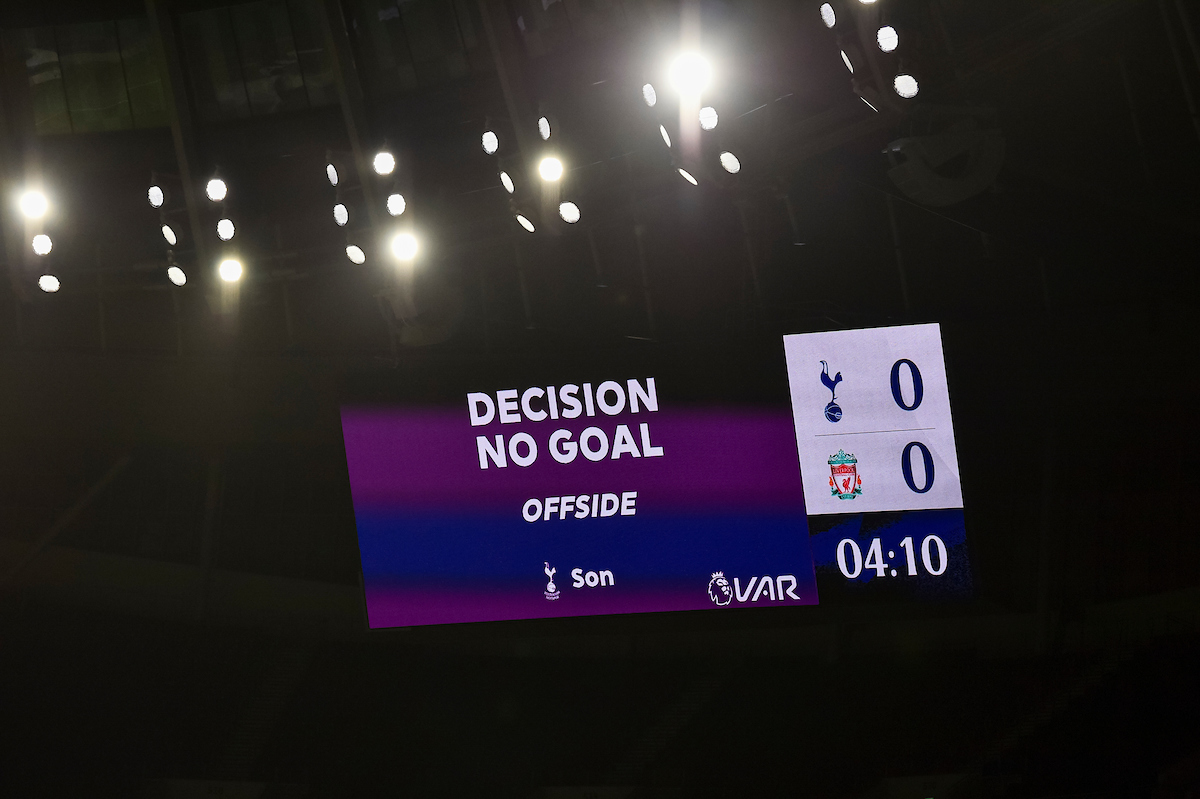 Trent : 9
Brilliant, back to his superstar best. 
Similar to the United game, he played high and narrow, taking the view that defending was best left to the centre backs – even though they're not really centre backs.
A bold tactic that seems to be paying off and made up that he got on the scoresheet. 
Matip : 9
Was great for 45 minutes. Like really great, and then he disappeared again. 
A bit like The Littlest Hobo but better in the air. 
Henderson : 10
Giving him man of the match cause when I heard Fabs had tweaked his head or whatever I thought we were fucked. Then when Matip disappeared at half time I thought "are you taking the piss?"
And maybe he was, but somehow the captain held it all together back there and got us moving forward as well. 
His pass for Mane for the first goal just bypassed the whole game and opened them up. Unbelievable performance.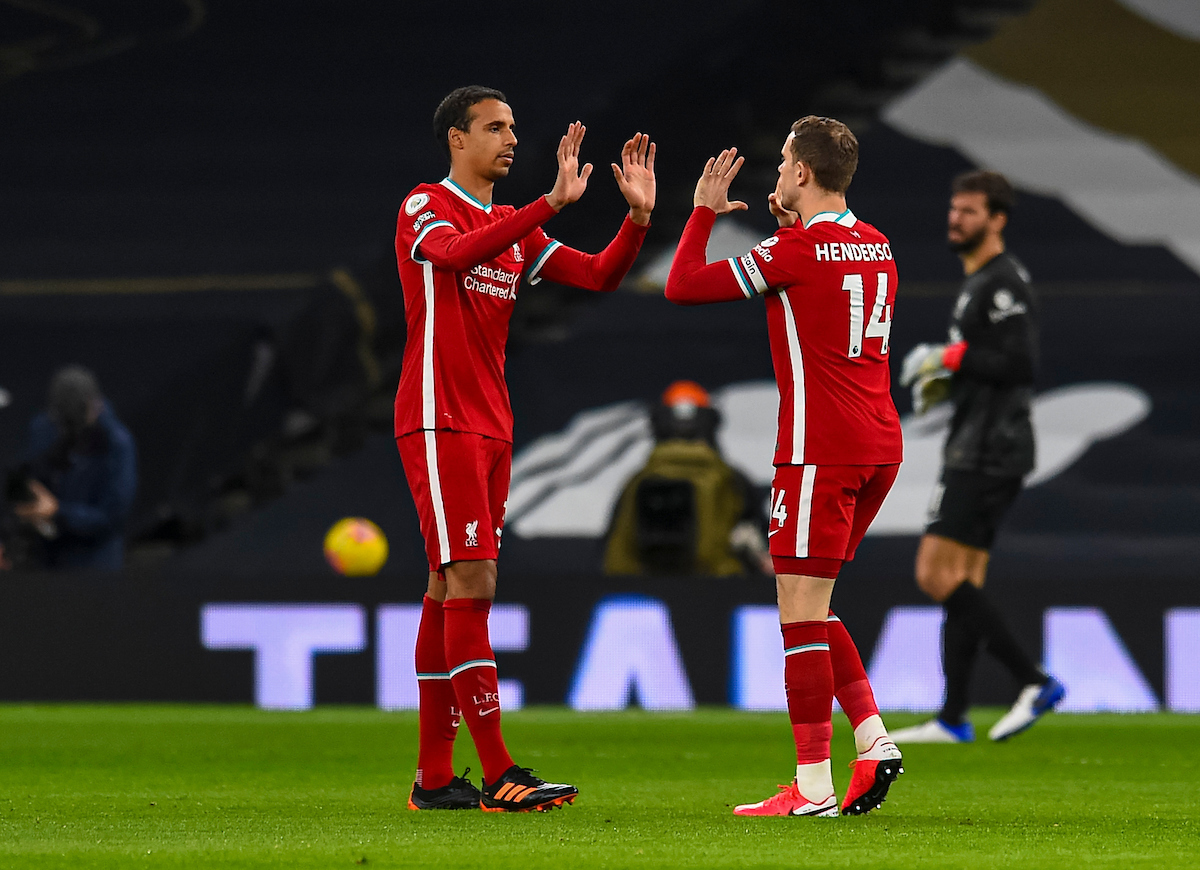 Robertson : 7
One of those nights where everything was coming down the right and he could have a bit of breather. 
Gini : 8.5
The quintessential "Big Game Gini" performance where he got better and better as the game went on and you start to wonder whether you're getting enough protein in your diet. 
Milner : 8.5
Been the difference the last two games, setting the tempo, buying fouls and generally making loads of good decisions.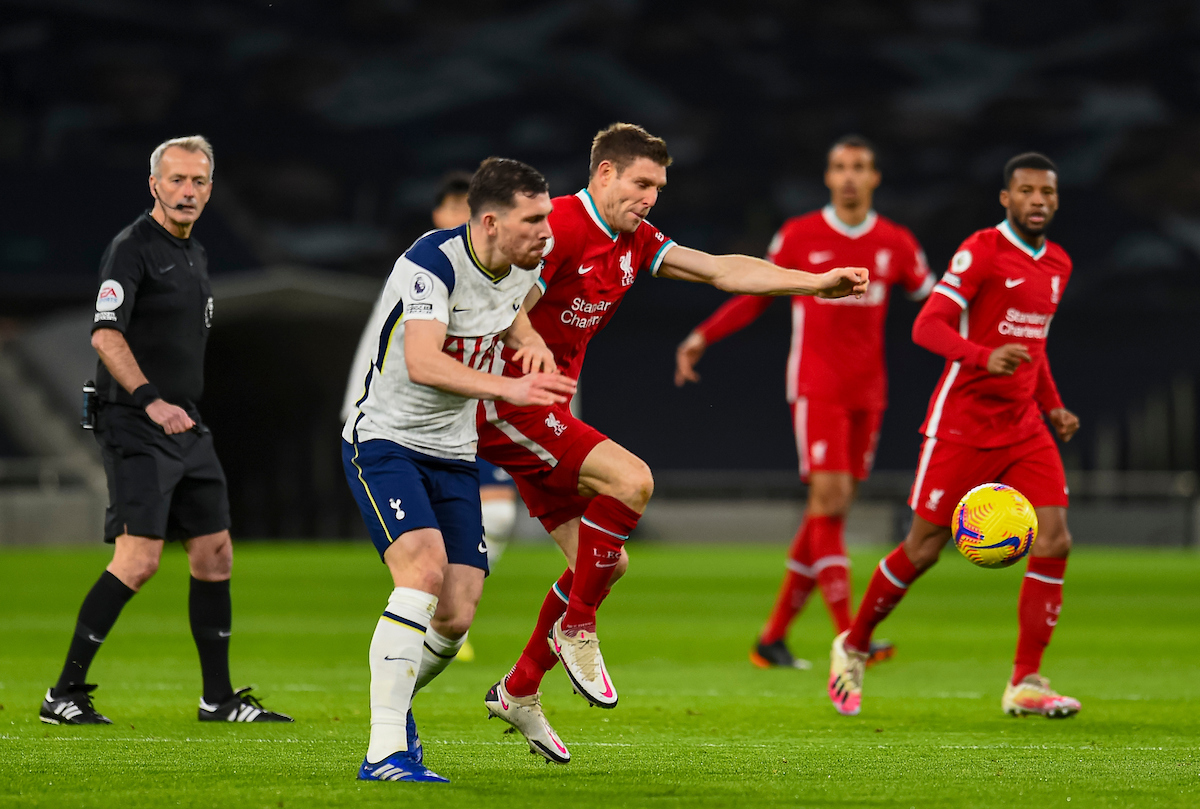 Thiago : 6.5
Played further forward in the first half and thought he was struggling. Then lashes in his usual clumsy tackle and has to walk a tightrope for the rest of the game.
Thought he was much better when he went off and came back on as Basil Fawlty.
Mane : 9
Another one back to his best and at the centre of absolutely everything. 
Missed a couple of relatively easy chances early on but kept going to get two assists and a goal. The work he does for Trent's goal is phenomenal.  
Bobby : 9
Fuck knows what Dier and Lloris are doing for his goal, it's like they formed a guard of honour for the ball to get through to him. 
Overall, probably his best performance of the season. Real moments of quality, gliding past players and knitting it all together upfront.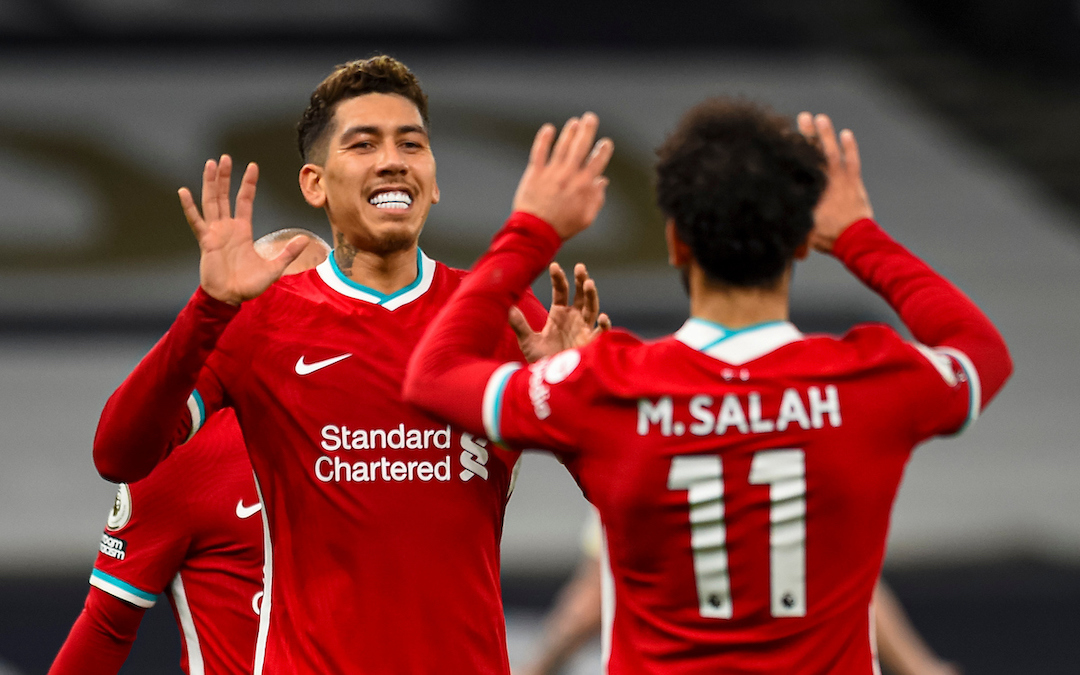 Mo : 7.5
Looked sharp and scored a great goal, only for Papillon to stretch the definition of "phase of play" to within an inch of it's fucking life.
"Sorry Reds, there was a handball in the 1983-84 season so we need to pull it back."
SUBS
Nat Phillips : 8.5
It's a good thing the global pandemic has stopped all the gigs cause I thought Father John Misty came on and did really well there. 
Jones : 8
Lovely stuff.
Origi : 6
He's definitely suited to a cameo, isn't he? Someone should go through all those Hitchcock films and replace him with big Div. 
"Yeah, I was really enjoying Strangers on a Train but then Divock Origi appeared and scored an unlikely winner in the 96th minute and I enjoyed it even more."
---
Recent Posts: