Ben Johnson highlights five things we learned from Liverpool's 1-0 loss to Southampton in the Premier League…
WHERE do you even start with that?
1. Liverpool might never score another goal again…
Honestly, we look like we have got no clue how a goal is going to come about. What even is this thing you speak of? Move the ball, move the ball, move the ball inside outside, create five yards of space, lash a ball in the box. They have got four giraffes lined in a row waiting for the fucker mind, but let's put it in the box, float it on in there like a lovely big low-hanging leaf ready to be gobbled up at head height.
The Reds have gone from looking like a team who can hurt you whenever they want, score a range of different goals, to one who honestly might have seen their goalscoring days shrinking in the rearview mirror as we fucking razz off into the sunset.
Even counter attacking has gone to bits. First half we opened them up a few times to get into them little half spaces four vs four or three vs three that this front three used to relish. Now, we are just making awful decisions. Passing when we should commit a man, shooting when there is a ball on. We look a little bit lost.
Ah well. Was nice whilst it lasted. The goals age. The age of the goals. Was fun.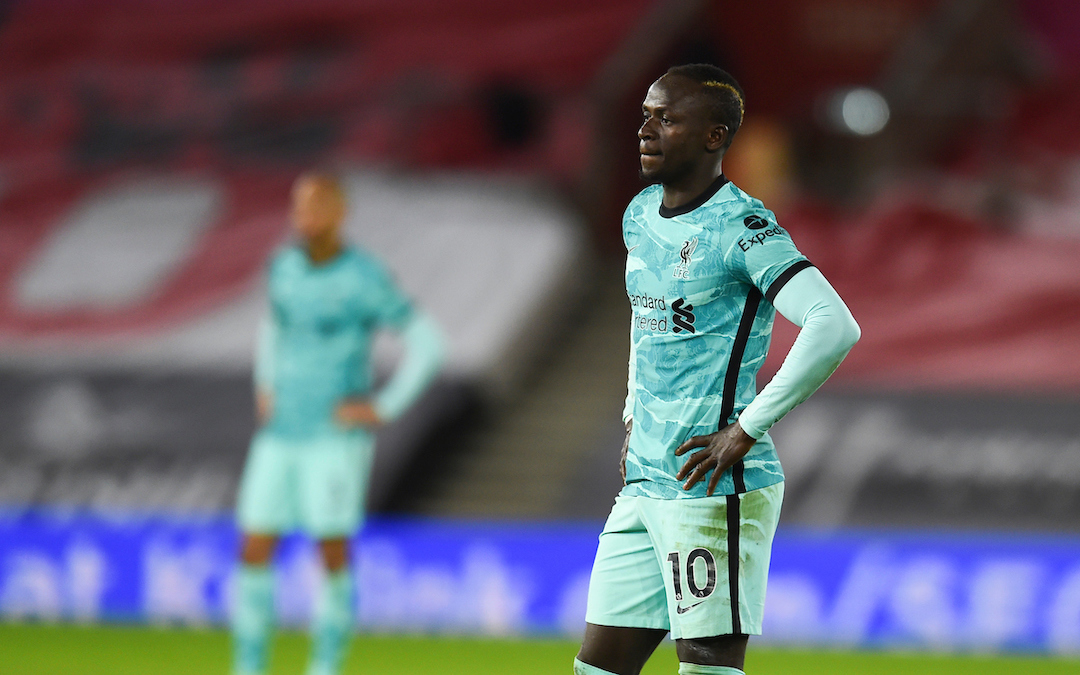 2. Liverpool look absolutely fucking knackered…
First half we had no legs in midfield whatsoever so it was too easy for them to get out. First 20 of the second half we were much better, but when the goal didn't come we were all in fucked with 20 to go. Running in absolute porridge with the exception of Henderson, Mane & Salah.
It's a massive worry and it's one that isn't going to resolve itself any time soon. I don't know what's what here, but in my mind Minamino, the one player on the bench who looks like he can run forever, has a really good game against Palace and gets bombed out for three games running. Weird.
3. Henderson…
Playing centre half is sound in that we don't need to play a kid or your man from the farm, the field one not the band one, but basically it's a massive waste of time. He is our most mobile player, the one who can set a tempo in terms of counterpressing by sheer will, but he's stood on the halfway line with nowhere to go. A waste of a valuable resource.
4. Trent…
He had one there, didn't he? Was a mad bit of defending for the goal like, in that he just did a little hop up in the air for a laugh instead of, I don't know, kicking the fucking thing away.
Maybe he thinks the lad is getting a flick and he's scared about a ridiculous handball. That would deffo have been given even though they have fucked off ridiculous handballs, as was clearly fucking obvious from the two ridiculous handballs pens that got reviewed on VAR like me looking at a photo my bird is showing me of her mate's kids. Yer, sound them, while looking at my own actual phone.
Gave it away more than anyone else in the Premier League all season, which takes some fucking doing. To be fair to him though, he only gives it away so much when he is having an off night because he keeps trying the difficult thing, to make things happen, to take them little risks that need to be taken. It takes bollocks to do that.
He will be sound, hopefully very frigging soon.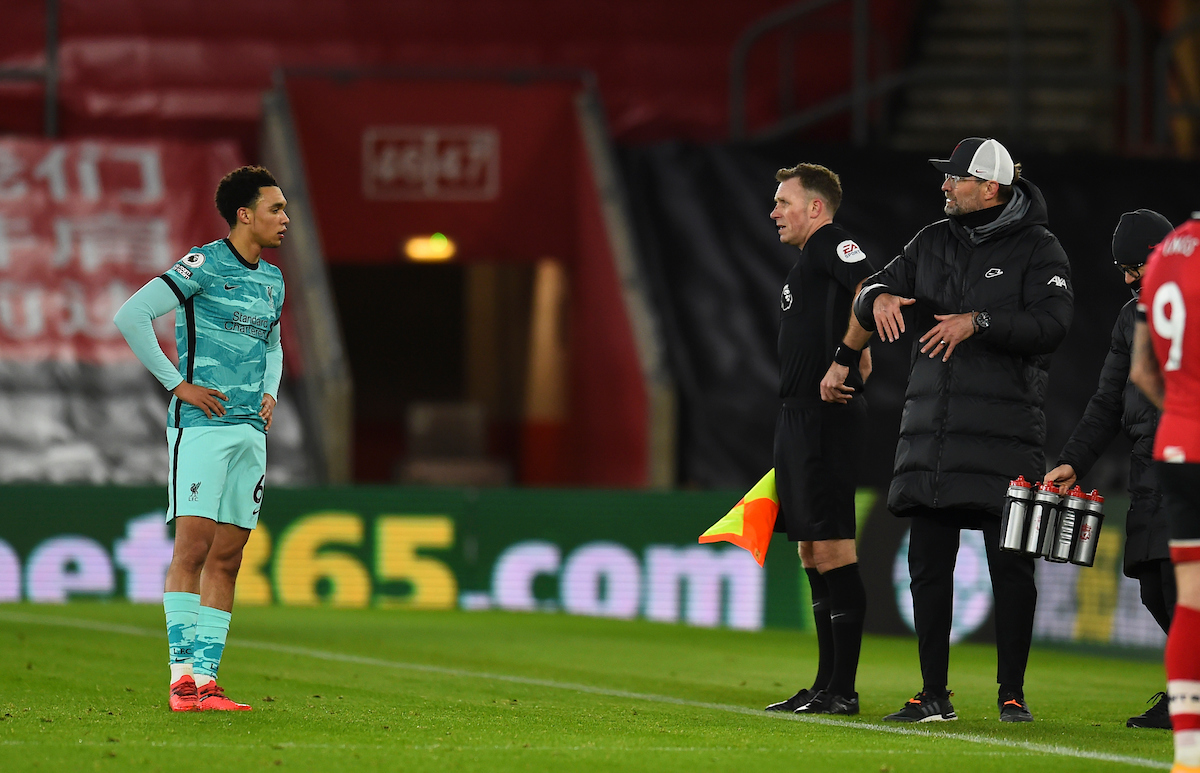 5. Ralph Hasenhüttl…
Now, either Ralph's dad or mum or grandad that raised him or whatever, died before kick off and his dying words were…
"You know what Little Ralphie, the one thing I would love more than anything, that would absolute make me so proud of you would be for you to win 1-0 against a really really tired Liverpool team, having scored in the first minute and defended resolutely, but with some assistance from the referee and some poor forward play.
"Please make my last wish with the dying embers of my soul come true."
Or he needs to fuck right off with the crying on the ground shite at full time.
---
"Absolutely abject stuff, there's no sugar-coating it. The Christmas period couldn't have gone much worse. Liverpool have got an awful lot of work to do."

Subscribe to TAW Player here 👇https://t.co/oaOWcUzrlr pic.twitter.com/VYCTLIuH7b

— The Anfield Wrap (@TheAnfieldWrap) January 4, 2021
Recent Posts: