Liverpool's injury crisis hasn't impacted the team's ability to defend, but David Segar writes that it has impacted the midfield most and that must be fixed…
WE'RE only five days in and, already, 2021 can fuck right off.
It's like last year in that we are having our lives drastically and negatively affected by COVID-19, but The Reds are now shit as well.
Come back 2020. All is forgiven.
OK, Liverpool aren't shit, albeit their results have been since Christmas Day. The sort of form that had Arsenal fans checking to make sure Santa hadn't swapped their name, kit and players with the Champions on December 25.
Just a couple of weeks after pumping seven goals past Crystal Palace, Jürgen Klopp's men have completely lost their ability to win.
Despite the fact that scoring goals has mostly been the problem since they scored all the goals at Selhurst Park, one of the obvious issues to point at when trying to diagnose the problem is the middle of defence, where if you wait around long enough, it'll soon be your turn to partner Fabinho.
With no actual fit centre back in the entire squad right now, other than ones who are really midfielders or ones whose first-team experience could be written on the side of a fly's eyelash, it is not only meaning that Liverpool have to fend off opponents with a significantly weaker backline than they usually do. It is having knock-on effects elsewhere.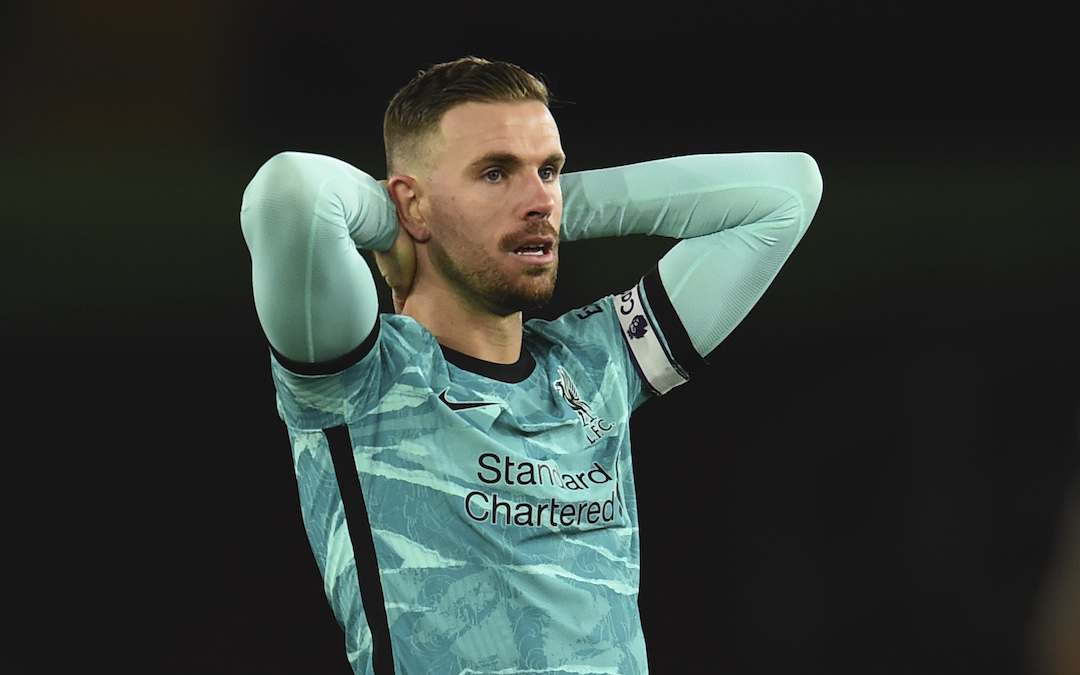 There has been a lot of talk about how well Fabinho has done at centre back, and it is deserved talk. The Brazilian has done a fantastic job in an unfamiliar role, and if you were voting for a player of the season right now, the former AS Monaco man may well be at the top of that list.
There is, though, another effect that his moving to centre back has had that, up until last night, very few people had even mentioned. Playing Fabinho in defence means Klopp can't play him in midfield, and Liverpool are REALLY missing him in midfield.
It is why injuries to important players are so significant. If you don't have a ready-made replacement, or if that replacement also gets injured, then you need to move another trusted player into that role.
That's exactly what Klopp did, but then it meant that the injury to Virgil van Dijk led to Liverpool losing two key men in key positions. No Virgil, but also no Fabinho in midfield. This also meant that Jordan Henderson had to move back to the number six role, particularly after Thiago also got injured.
Henderson is an excellent player, but it has been well established that he is a better eight than a six, and he won Football Writer's Player of the Season last year after moving forward in midfield.
Liverpool were all of a sudden playing without three key players in their best positions just because one of them got injured.
It is why, despite Fabinho's performances and the return of Thiago – who cannot be expected to play every game, especially considering how many there are going to be in a short space of time – Liverpool absolutely must sign a centre back in the January transfer window.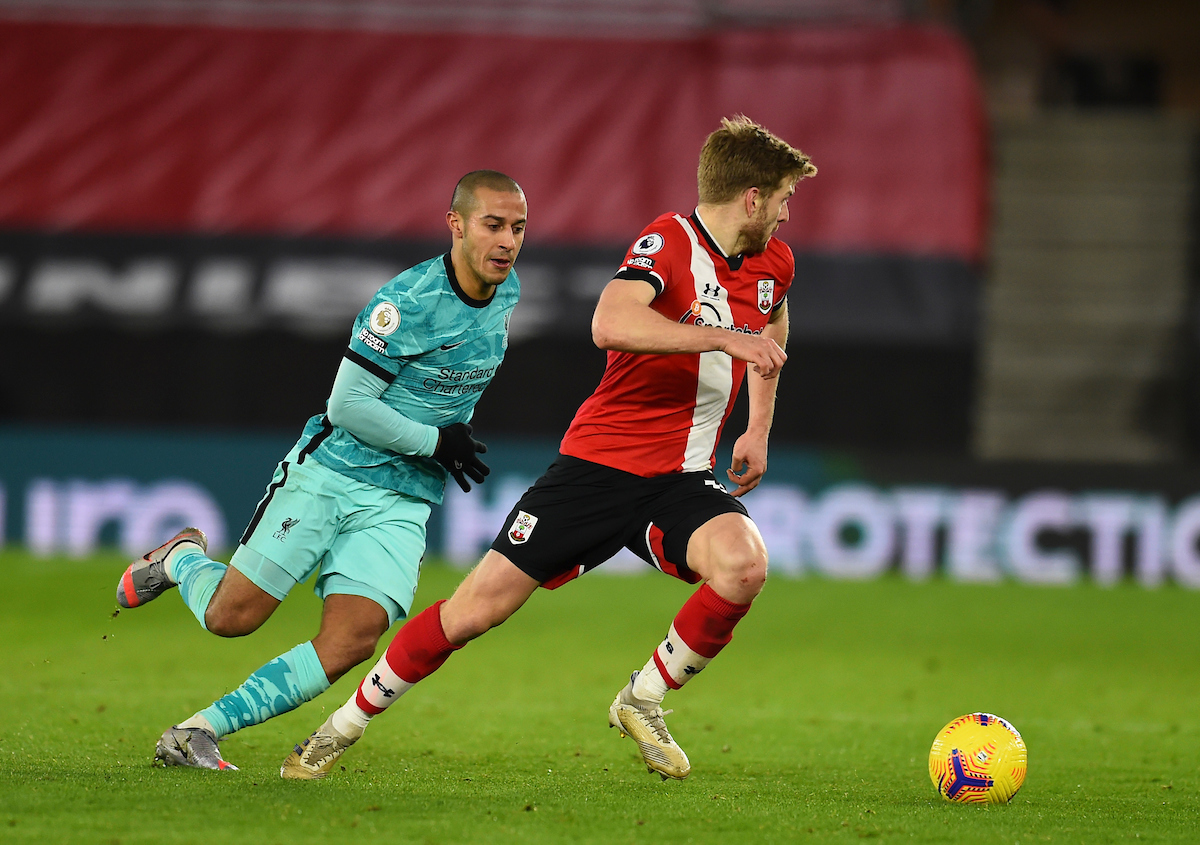 Henderson and Thiago are both fantastic in their own ways, but they're not Fabinho. They don't do what he does, they can't bring what he brings, and for all the absolutely deserved praise that Van Dijk and Alisson Becker get for taking Liverpool up a level, Fabinho's arrival into the midfield often goes unmentioned despite coinciding with The Reds becoming the best team in Europe, and the hardest to break through.
Klopp will know all this, and it's why I am far from convinced by anything he says that indicates that it's not a massive priority for Liverpool sign a defender in the next four weeks. He has been forced to move pieces around practically all season, and this is the only month where he is allowed to do something about it.
It's all well and good looking to the return of his three injured centre backs, but the only one who is even close to returning is one who is certain to break down again at some point, while the other two aren't back for months, and even when they are, they can hardly be expected to hit the ground running.
Rhys Williams and Nat Phillips have both done brilliantly, considering, but that's just it, isn't it? "Considering". Considering neither one would have even entered Klopp's mind as a possible selection in anything other than another Shrewsbury Town or 'two games in 24 hours' scenario at the start of the campaign.
As semi-exciting as it was to see Henderson selected at centre back last night, admittedly, it was also farcical. Liverpool were lining up for an away game against a good Southampton team with no centre backs on the field. They conceded after two minutes, and nobody was shocked. Henderson and Fabinho were actually broadly fine, but the knock-on effect to the fluidity of the team was very much not.
Frankly, it is remarkable that Liverpool are anywhere near the top of the table, let alone still there until Penalty to Manchester United beat Burnley next week.
The helplessness we all felt when we learned that Van Dijk and Joe Gomez would be out for most of the season was because there was nothing that could be done about it, other than look desperately at free agents. It was understandable that the club wasn't as flappy as we were as we tried to convince ourselves that Ashley Williams or Josip Simunovic could come in and do a job.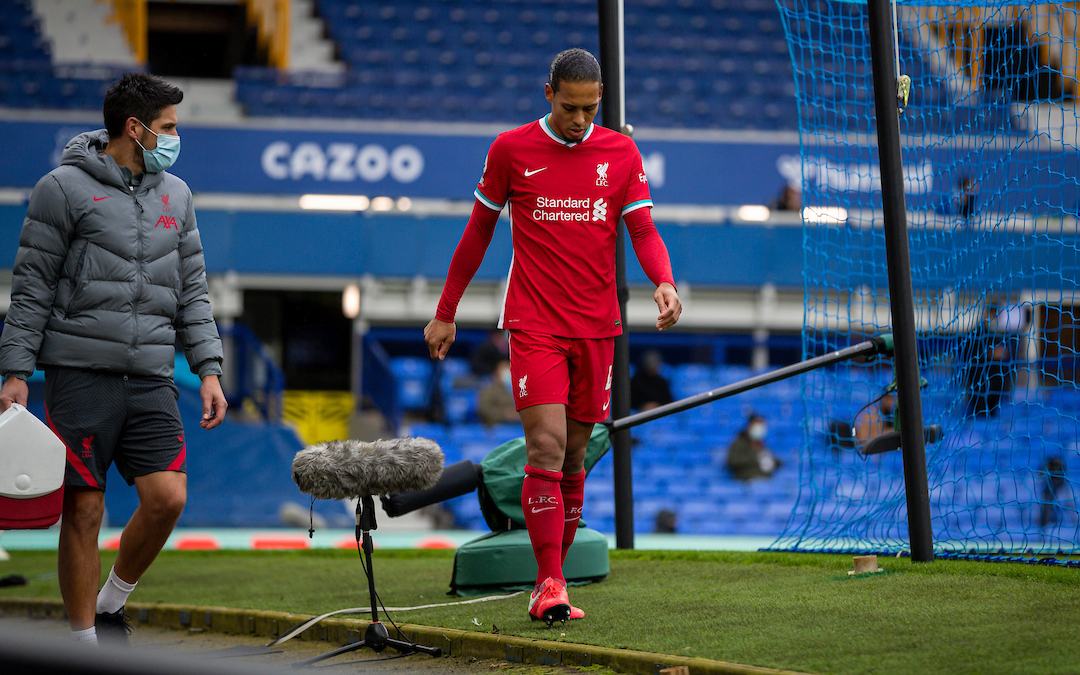 However, the transfer window is now open, and anyone in the world can be brought to Anfield if the money is there to do it.
That's not to say that Liverpool should just splurge on someone. As Klopp recently said, it needs to be the right solution. The powers that be at the club have had months to come up with the right solution, though, and so the time is now to execute whatever plan they have drawn up.
Bringing in a centre back who can even just do the same level of job that Fabinho has been doing will be fine, as long as it means that the Brazilian can go back to doing what he does best. That will in turn allow Henderson to go back to his best role, and take the pressure off Thiago, who let's face it, we all unfairly saw as our immediate saviour as soon as he was back in the team.
Liverpool have looked blunt since the second half against West Brom on Boxing Day. They cannot afford to be so impotent in the transfer market, or this season will be a write off before we even get to Valentine's Day (where impotency is also a problem… I'm told).
This team is good enough to fire back and charge at this league once again, but they need to be given a fighting chance to do so. Signing a centre back now doesn't just solve one problem. It could very well solve three.
Has anyone got Ragnar Klavan's number?
---
"Ultimately Liverpool don't deserve anything from it."

"I appreciate there's injuries and that they've achieved so much. It's not good enough, it's been bubbling under the surface."

1️⃣ Download our app
2️⃣ Get FREE tokens
3️⃣ Watch Premium Content

👉 https://t.co/yTcwWTZN7t 👈 pic.twitter.com/EatBr9P8E1

— The Anfield Wrap (@TheAnfieldWrap) January 5, 2021
Recent Posts: