Karl Coppack looks back at some of the bad times in Liverpool's not so distant past and asks: is this current run of form really what qualifies as a crisis?
ON Saturday September 29 1992, Liverpool took on Joe Kinnear's Wimbledon in a Premier League game at Anfield.
The Dons were struggling in the bottom three at the time and probably expected to be cannon fodder to a Liverpool side who had had their nose bloodied twice in the past week. Things were not going well for either side.
Four days earlier Chesterfield of the bottom tier had drawn 4-4 with The Reds in a Coca-Cola Cup fixture. That scoreline flattered Liverpool. We were 3-0 down after 48 minutes and would be losing 4-2 with 18 minutes left on the clock before Mark Walters and Mark Wright levelled the score. It was one of the most humiliating nights in our history.
It wasn't an isolated incident. On the previous Saturday, mere days after we'd sold Dean Saunders to them, Liverpool lost 4-2 at Aston Villa. Saunders scored twice and celebrated gleefully. Ronny Rosenthal famously missed the most open of open goals. Yeah, that game.
So, it was good to have misfiring Wimbledon come to Anfield.
We were two down in 27 minutes and lost 3-2.
Later, Bruce Grobbelaar vented his spleen to the press: "I am sick and tired of watching people who don't want to die for this club. If players' hearts aren't in it, they can jump in the Mersey as far as I'm concerned."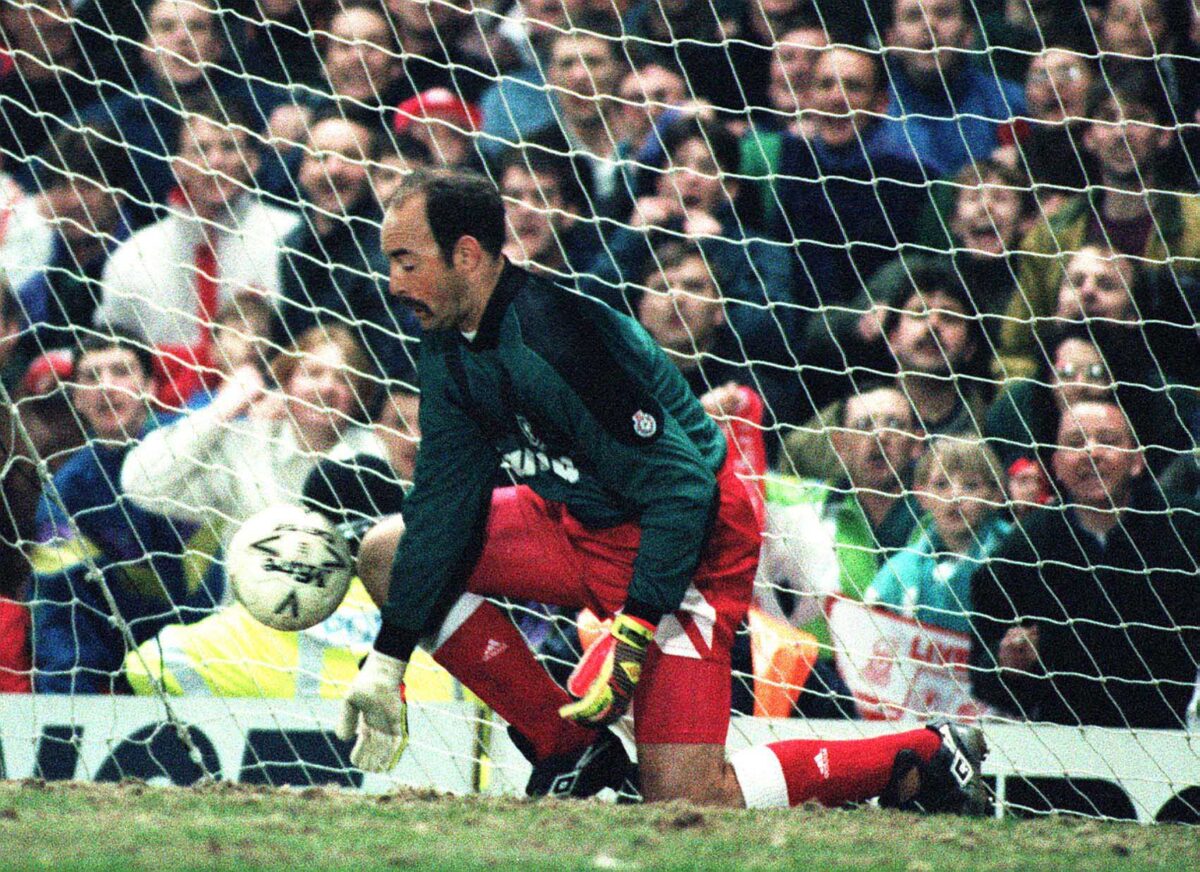 He failed to mention the second Wimbledon goal in which he had ran past his entire defence to punch a ball which was never his. It fell to Robbie Earle who lobbed it into an open net. Still, tough words.
Liverpool finished the day in 19th place that day. Liverpool also finished that day being absolutely shite with no signs of it being just a blip. There were just 29,574 people in the ground that day and not many of them thought that we'd escape the indignity of a relegation fight.
More?
In September 2010, Tom Hicks attempted to retain control of the club by refinancing the £237m debt to RBS. If they'd been unable to pay the latest instalment, they would face a £60m penalty charge and Liverpool had about as much chance of finding £60m as you have.
There was every chance that the debt would be called in and we would go into receivership. If we couldn't fulfil our fixtures there was a strong possibility that we'd go out of business altogether. Unthinkable? Not necessarily.
On the field and particularly in the dugout, The Reds had their own ideas. A piecemeal demise was preferable, so with that in mind we fell into the bottom three the following month when we lost 2-0 at Goodison of all places.
You could live with that if your manager was the type of man who bollocked his superstars and then inspired his charges to reverse their form. We didn't have a manager, though. We had General Melchett and his total pig-headed unwillingness to look facts in the face.
"We are conceding too many goals, but today we were unlucky to do so. We weren't shipping chances left, right and centre.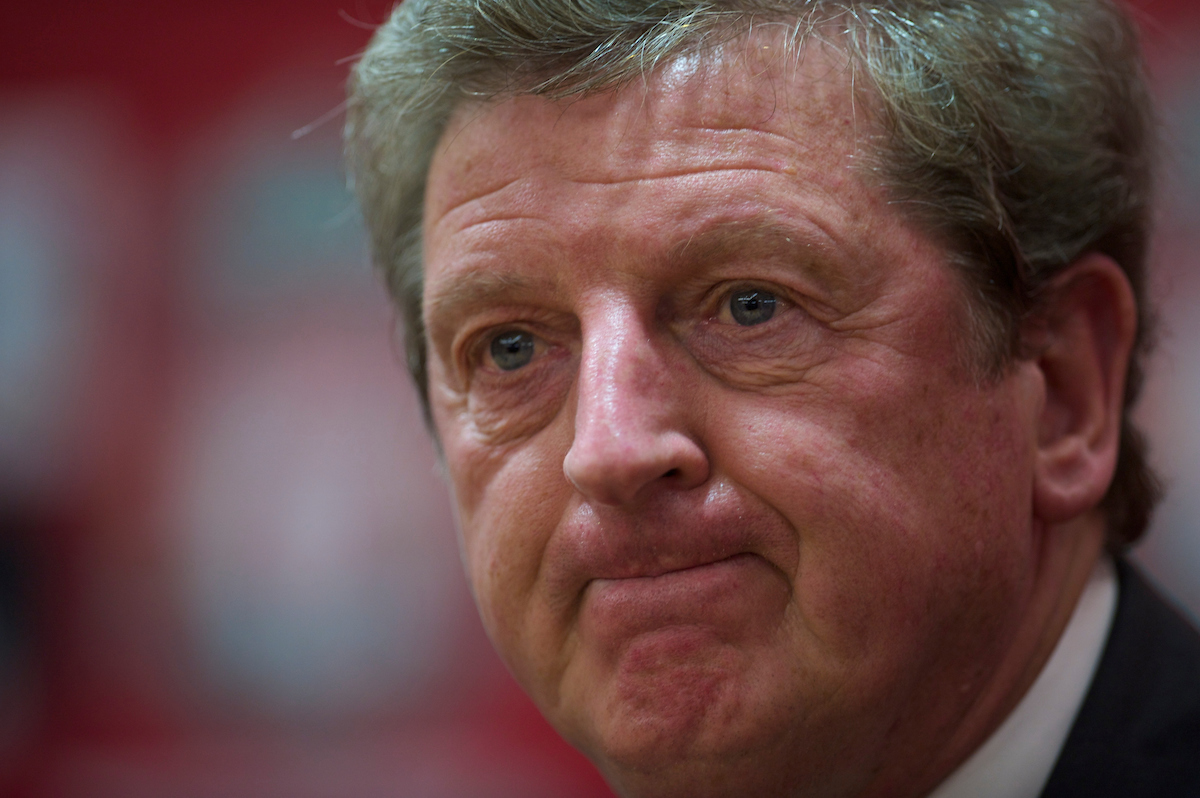 "Strangely enough, Konchesky's half block takes the ball past Skrtel, who would have been in an excellent blocking position if the ball had come flat across the goal and deflected into the path of Cahill. Even that was unfortunate – as was the fact Arteta got hold of the ball well with the outside of his boot for the second goal."
Unlucky? We were lucky to get nil.
That loss – our last in the league there – put us in 19th place. Dark days.
In 1992 and 2010, we felt that there was no way out of it. If we can thank Graeme Souness (the manager) for one thing it's that he brought the next generation of Reds into his side such as Fowler, Redknapp and McManaman.
The problem was that the senior players were carrying weight and poor attitudes. They were the sort of people to help us out usually, but they were in the team on reputation alone.
In 2010, we were fighting battles on and off the pitch. We came so close to not having a Liverpool at all.
Last week, Liverpool lost their first home league game in 45 months.
Let's be careful what we call a crisis, eh?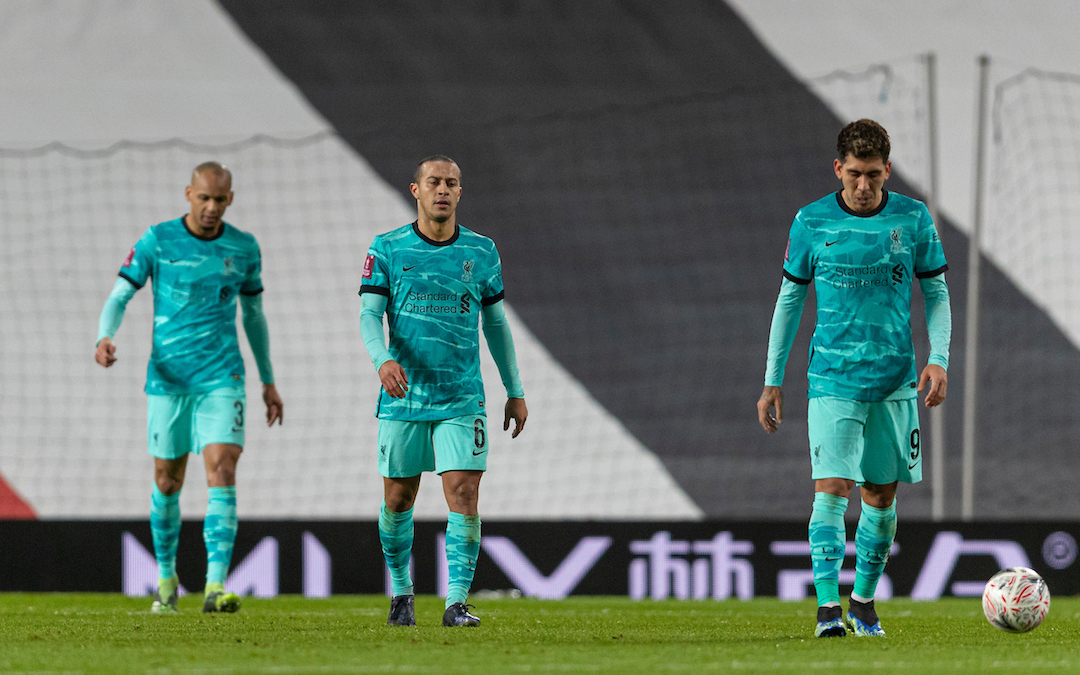 That's not to say that things aren't shit right now. It comes to something when Divock is our most dangerous striker (he had a shot) and when even the best goalkeeper in the world is off it you have to accept that things have gone tits up.
There are tons of reasons for this. The injuries, the lack of crowd and centre-back signings etc, but the bottom line is that there is still half a season to play and nothing is decided. I include the league in that, though I've seen plenty say that that's not the case. Others maintain that we'll be lucky to make the top four.
Really?
I suppose your level of optimism stems from your personality. I'm one of those idiots who not only wishes for a late equaliser or winner but feels robbed when one doesn't show up.
If this side has shown us anything it's that we've always got a late turnaround in us. Ask Villa, Wolves and Norwich last season. I'm not saying that this makes me any better or worse than anyone else but I'm not having that this is a crisis. It's a bastard and will take some getting out of but it isn't the doom-laden dystopia some would have us believe.
Weird really as I'm a right miserable bastard when it comes to anything else. I can sit dry eyed at It's A Wonderful Life and still expect Luke to crash his X-Wing fighter at the end of Star Wars but put us a goal down with 20 seconds left and I'm already planning my celebration for the inevitable winner.
I'm aware that people make daft pronouncements and predictions to explain poor form. Houllier had his 'snow on the ball' at Middlesbrough, Rafa his files about Man Utd luck with decisions (a big hello to Mark Clattenburg at this point).
But those sides hadn't won leagues and European Cups. Nor had they had to play in the middle of a global pandemic with only their own coaching staff and Des Kelly for company.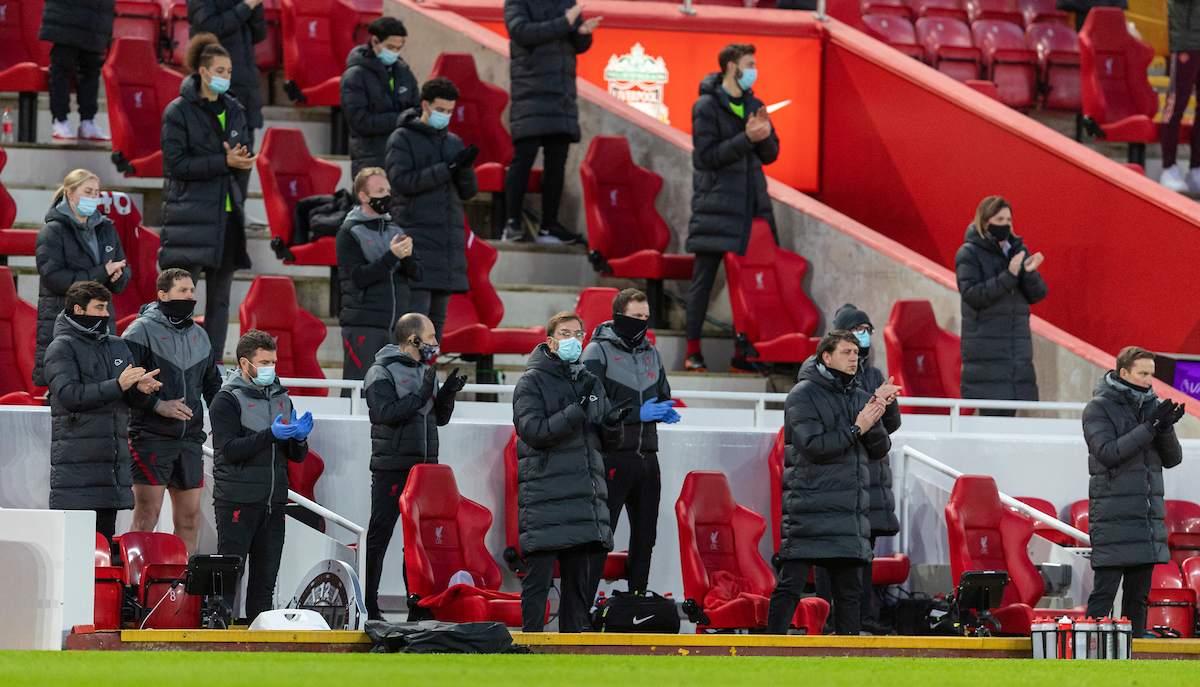 Of course, the lack of centre-back cover is an issue too. Depending where you are in the daily online battle this is because the owners are penny-pinching scoundrels or they're sensible custodians who don't want to pay way over the odds when there's better deals to be had in the summer or whenever this thing is over.
I'm no fan of the owners but I also don't know the whole story. What I do know is that if Jürgen wants to bid for a centre half then the club should just do that. We don't get to retain a league title every season and this opportunity shouldn't be pissed away for the sake of it.
While I've no idea how much a lack of gate receipts has impacted the club, the squad comes first. We're not asking for a £50m centre back. Even a loan deal might help.
No one wants to end the season with sod all in the cabinet and the solace of a steady balance and financial outlook isn't going to have people setting off flares around the ground. There has to be some wiggle room.
But what this isn't is a crisis. The truth is we've been spoiled of late and, though it's frustrating to say the least, we're not in a position where we'll be relegated or fired into oblivion any time soon. The manager is also a man who won't run away because we're struggling a bit. Maybe a little perspective is needed.
Demanding X, Y and Z be sold won't help either. These lads won us the league last year and this is a time to pay our debts with a showing of faith.
We owe them that much.
---
"When confidence dips you don't play those passes, you don't make those runs."

"You're questioning things, second guessing – you play it safe. I think that changed. I was made up Milner was in the side."

The Anfield Wrap Free Podcast 🗣

Listen 👉 https://t.co/Gw5uFExfyl pic.twitter.com/7HnN4bEVGt

— The Anfield Wrap (@TheAnfieldWrap) January 25, 2021
Recent Posts: