Ben Johnson highlights five things we learned from Liverpool's 0-0 draw with Manchester United in the Premier League…
HERE we are again.
Can we go back to the first lockdown and all spend our time making fucking banana bread instead. Was well better.
1. The Reds are now jinxed…
It does feel a little bit like we are jinxed. Used all of our luck and magical powers to get nearly a hundred points two years running and a Champions League and now when we go to the well for a last-minute diddle, or a little bobble going our way the gods are looking at us like: "are you fucking messing"?
Someone, somewhere bartered all future spawny red-nose bastards diddles away for a Champions League 3-0 down reversal quickly followed by wrapping the following league up by fucking January. I mean, fair fucking play, because that was the exact right thing to do.
At 0-0 against the Blueshite 95th minute… 'Dad I know you have been dead 20 fucking years and I don't believe in the afterlife or God or anything else. But if you can hear me, box this off, as the Virgil balloon is kept in by a midget with little arms and nodded in by Divock.'
'Dad, I know lad, but that big fucking bobble head Kompany has just lashed one in the top bin and The Reds aren't going to win the league despite being the best team I have ever seen and frankly this is all a bit much, can you box it so we beat Barca with no forwards? Etc, etc, etc.'
If you view these last few weeks wearing those glasses it doesn't feel so bad. Put it this way, would you swap it?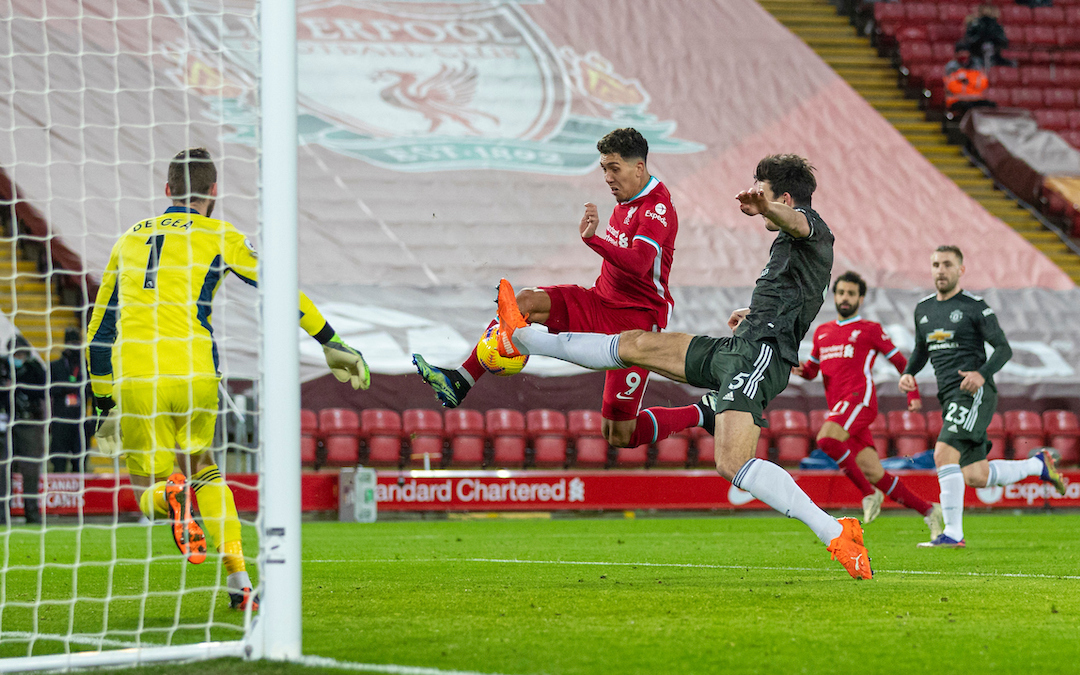 2. Are The Reds jinxed?
Now, the alternative to the above is that perhaps the missing fucking link here is the lack of the fans. I know this might be a little self indulgent or whatever, but there is no doubt in my mind that this team is missing the input of the crowd.
The last two years versus the last few weeks have shown us that, while these Reds have been rightly lauded as mentality monsters and never giving in, they have been built to feed off the crowd. Hostile and horrible the last few years, never giving you an inch of space. Struggling in a game but then dragged over the line by unbelievable work rate and a desire to keep going, feeding off the energy the crowd gave.
It's a missing ingredient, no doubt about it. At times second half here, The Reds would almost certainly have made different decisions with the ball at their feet if there were 50,000 fans screaming them on. That safe ball backwards, or desire to circulate the ball would be fucked off by a relentless press and a willingness to beat a man or make something happen.
It's interesting to note that the one thing this team isn't getting from its fanbase at the minute is any type of real encouragement. The Reds got beat by Southampton last week. They would have received a standing ovation from our end and be serenaded with Champions all game. They could have gone into the changing room disappointed but safe in the knowledge that the fans adore them.
Today would have been nothing but us crowing about winning the league. First time in 30 years. We would have lashed it down the Mancs' throats. There is none of that. In its place the only feedback they get is an online stream of abuse, frustration and shite. The players aren't getting any thanks at the minute for the last two years' worth of heroics and frankly that must be hard to swallow.
3. No centre backs is killing us…
There has been a load of chatter about The Reds' front three being a bit shite and a load more chatter about this being nothing to do with the lack of centre halves. I'm not having it that these aren't linked. Liverpool's best two defensive midfielders played centre half today. They were fantastic. They also, as a consequence, weren't playing 30 yards further forward.
This Liverpool team does not seem capable of maintaining attacking pressure. Teams can break out or be let off the hook too easy. A massive part of this is the lack of a Henderson or Fabinho, cranking up the pressure on the opposition, forcing them back, not letting them out, recycling the ball, until the inevitable comes.
Thiago was bought to play next to these two, not having to fill in for them. Yes the front three have been below par and should be doing better, but a fucking big part of what made them so successful has been chopped away. Winning the ball back, pressing teams like fuck, turning it over and getting it forward early has pretty much gone.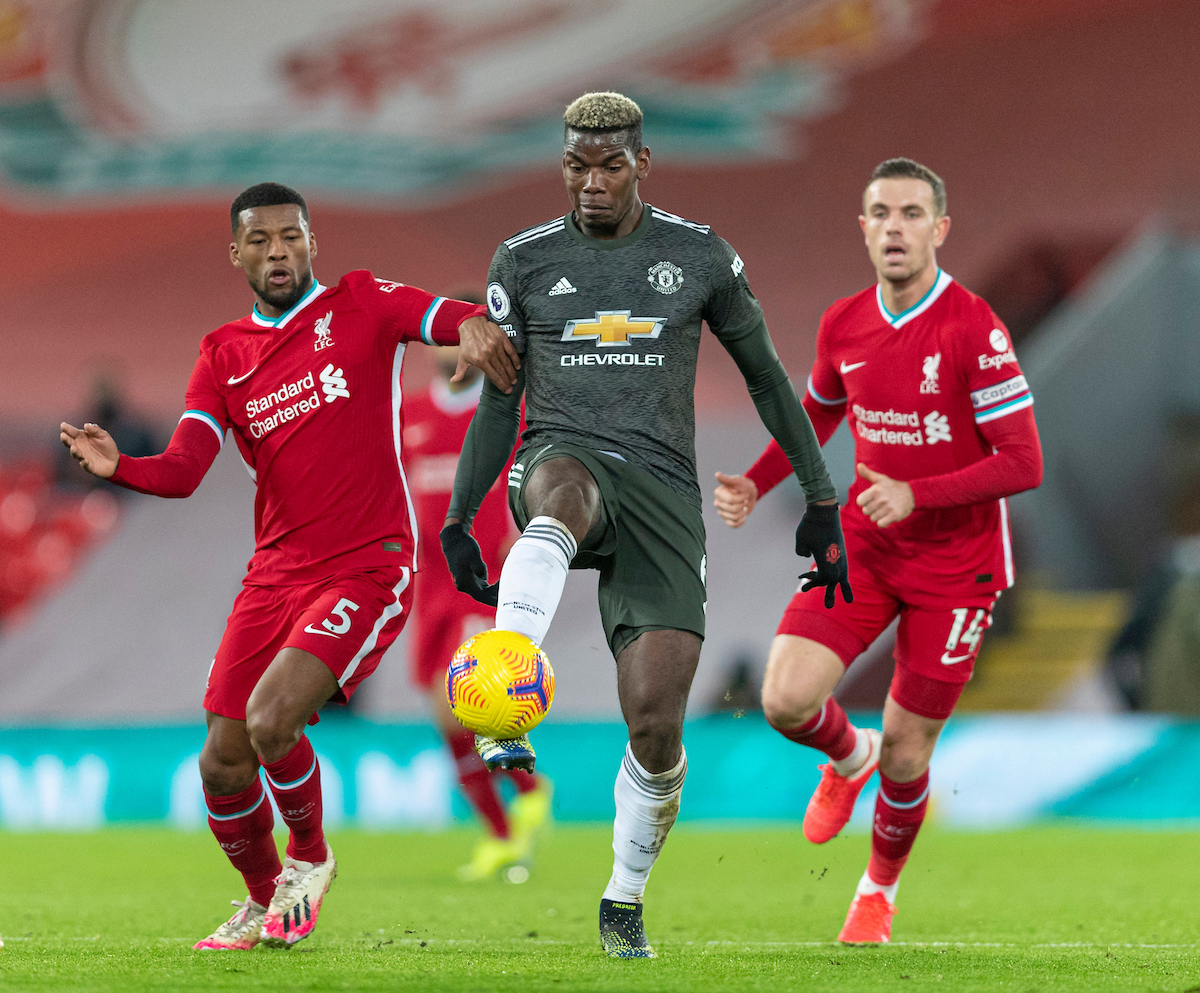 4. Jota…
Funny when Jota got hurt that Jürgen called it a bit of a knock. He has been out for fucking two months and his knee was still in a brace last week. Some knock that. Missing him like mad at the minute given that Bobby has forgotten how to a) shoot and b) pass to someone else to shoot.
Last year and the year before The Reds were killers in both boxes. Deadly with half a chance. This year, Christ, we are trying to walk every fucker in, or absolutely shite at kicking the ball forwards. If the gods forgot about our previous exhaustion of the well and came to you in a dream and offered you one miraculous knee injury recovery who would you go for, Virgil, Gomez, or Jota?
You are right, the answer is Virgil.
5. Mighty Red on Twitter there before the game…
Asked where are you watching today, Reds? Honestly, I wanted to find him and pluck his fucking feathers off for him the big stupid massive bird with shoes on. I'm watching it in our house lad, bored fucking stiff, trying not to scream the bad swear words at the telly. Where the frigging hell do you think I am watching it?
---
"The shape was right. The structure was right. Liverpool got a lot right, but they were nowhere near good enough in and around the penalty area."

Subscribe now for the reaction as the Reds fail to win in the Premier League for the fourth game in a row 👇https://t.co/oaOWcUzrlr pic.twitter.com/QNc67yjt78

— The Anfield Wrap (@TheAnfieldWrap) January 17, 2021
Recent Posts: